Happy Thursday! We had such a fun day together in the Blue Room! We talked about parts of a flower and practiced tracing our letters with big chalk at the rectangle table and tracing flower part words at the studio table! Friends continued to enjoy matching letters with sticky notes, and we had some busy builders! We enjoyed the beautiful day on the front playground and Wesley's grown-ups came to read to us in the library!
Classroom Jobs in Action!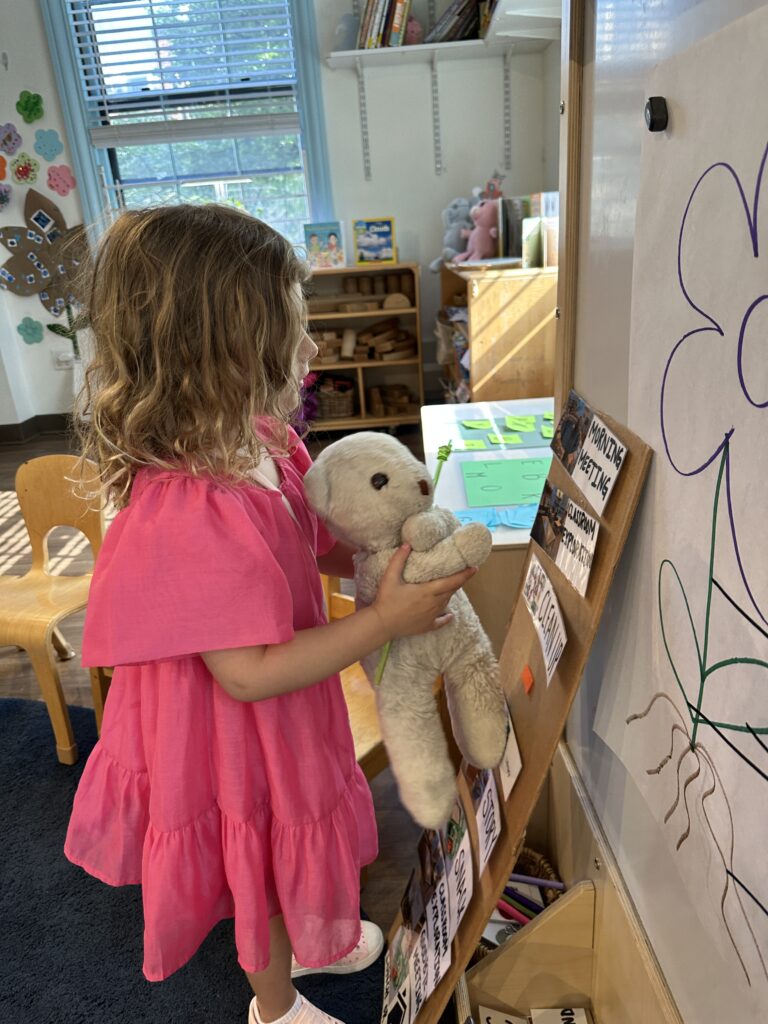 Today we had a special visit during Morning Meeting from Director for a Day, Sam! He greeted us with a wave!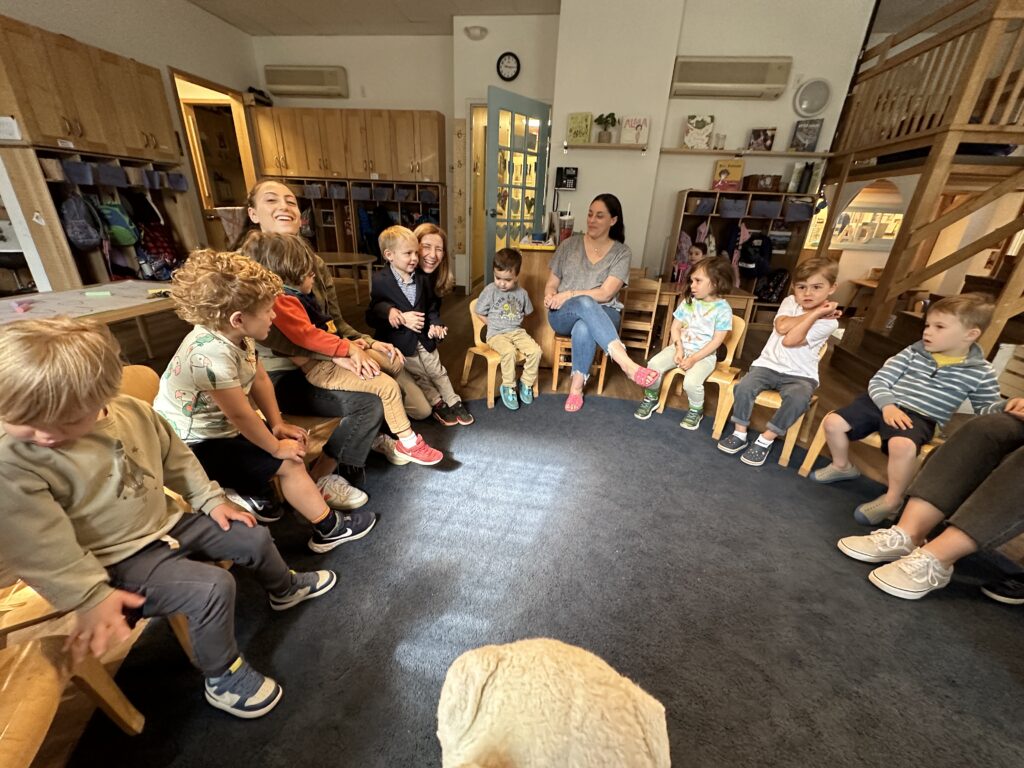 Classroom Explorations
Parts of a Flower at the Studio Table: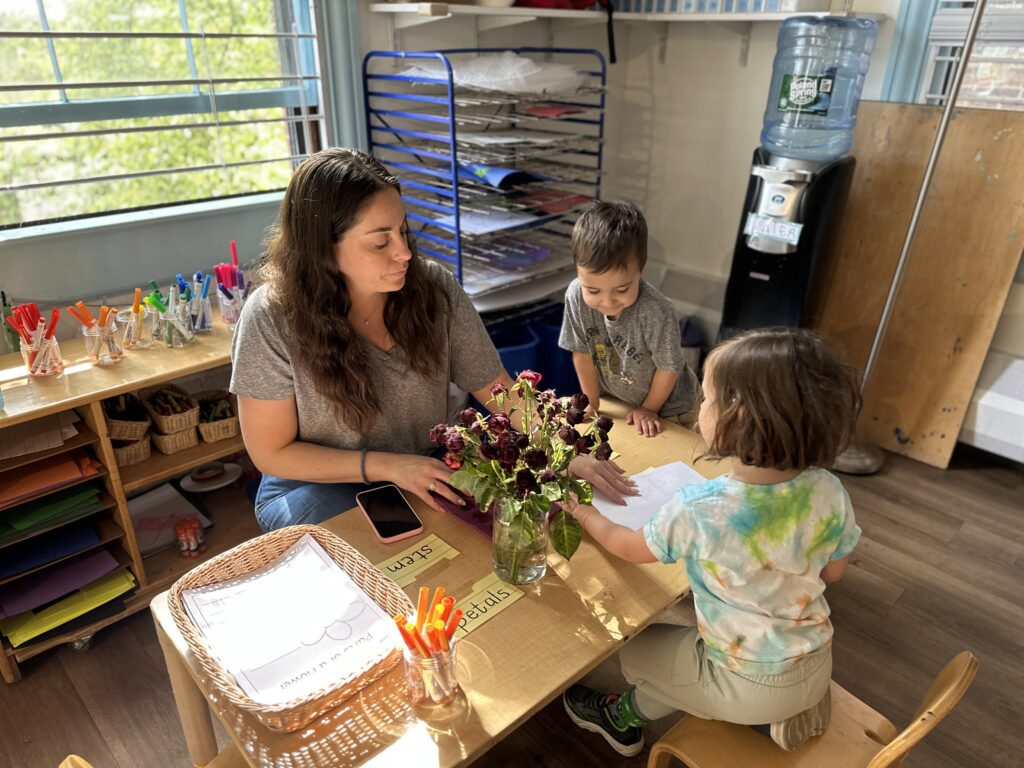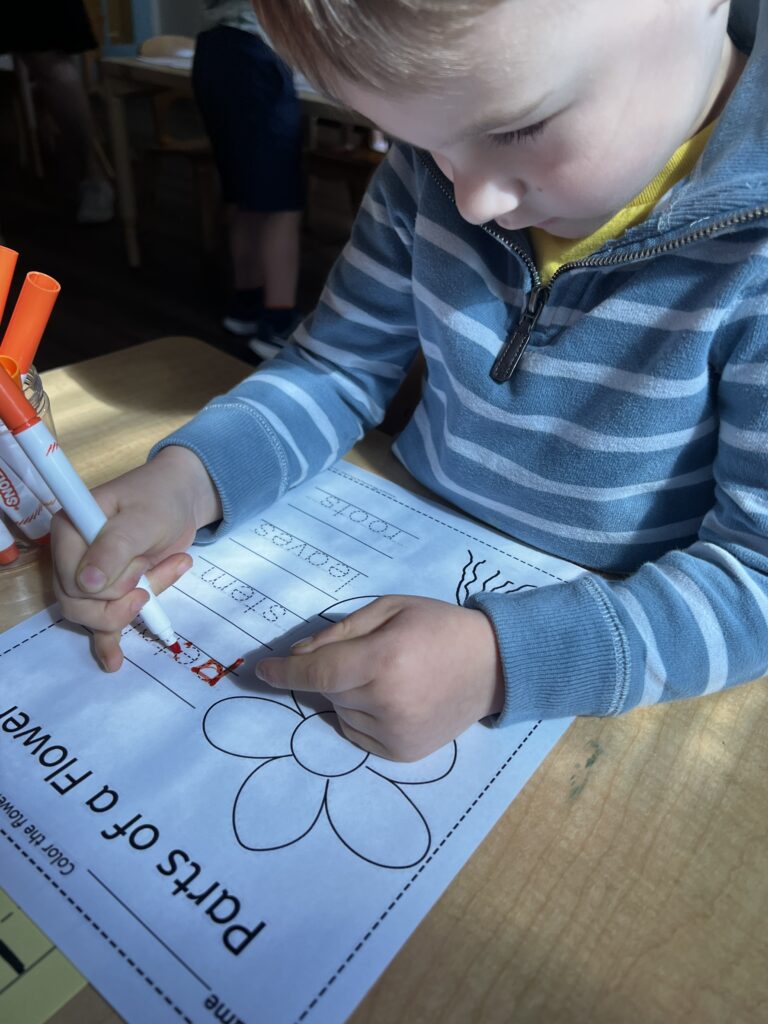 Letter Tracing with Chalk & Letter Matching: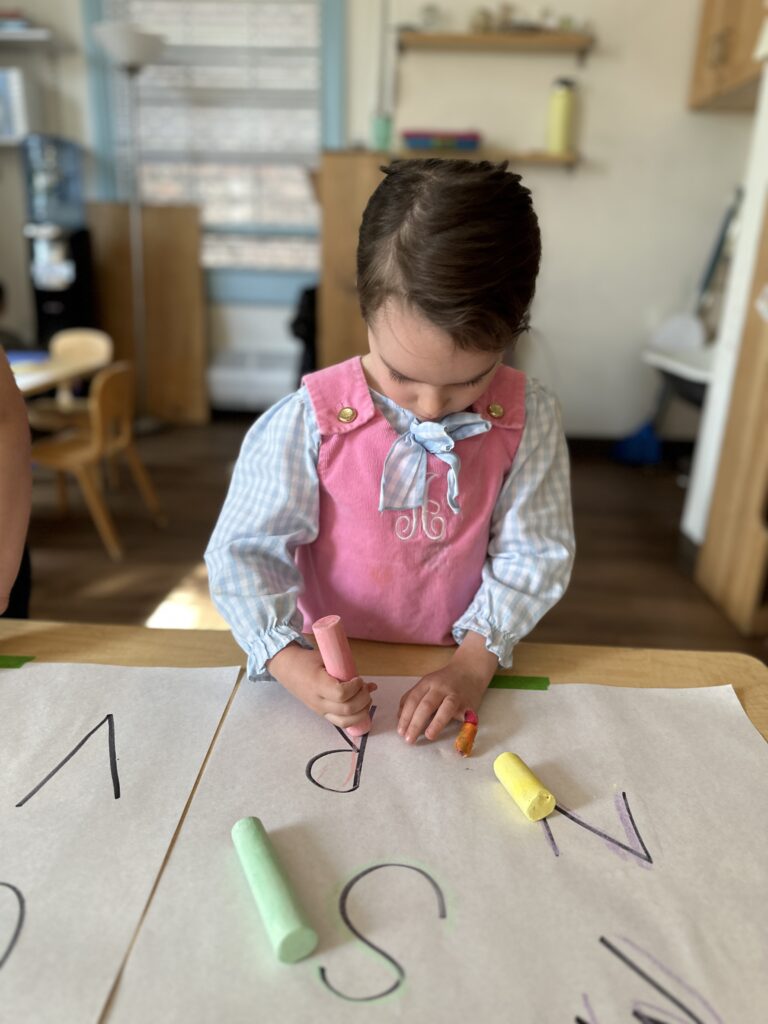 Library Day!
Thank you to Wesley's grown-ups, Whitney and Ryan, for coming to read to us today!! We were very excited to see the book you chose was about our friend Wesley! More library photos will be included in tomorrow's blog, too!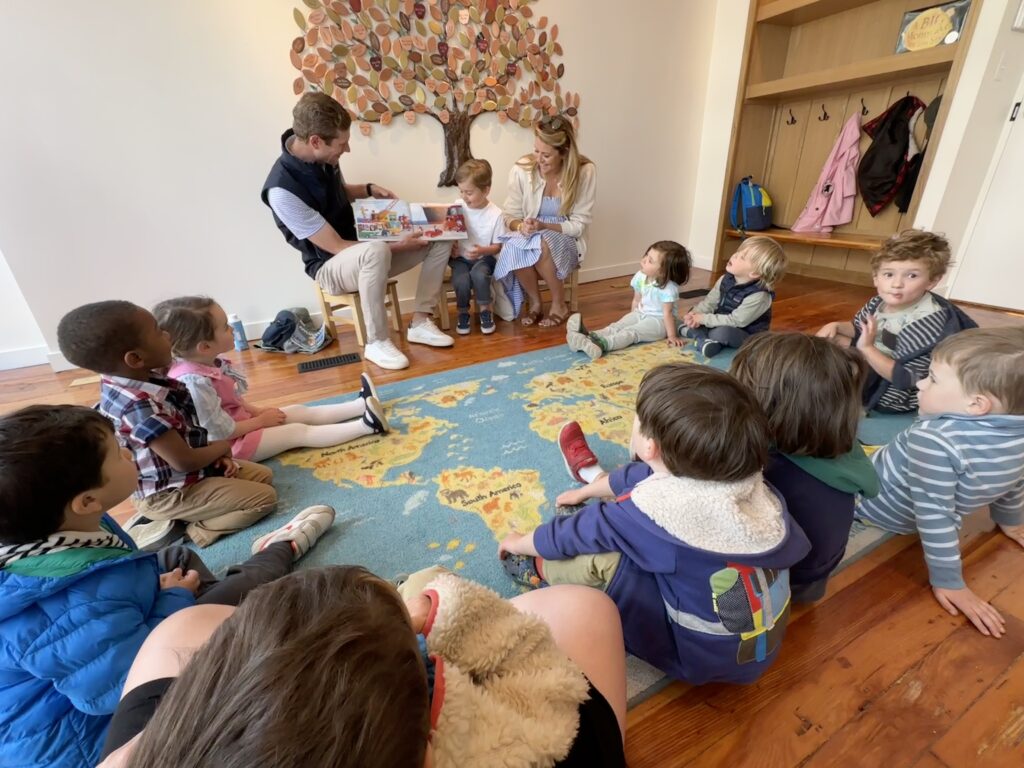 Fun on the Front Playground!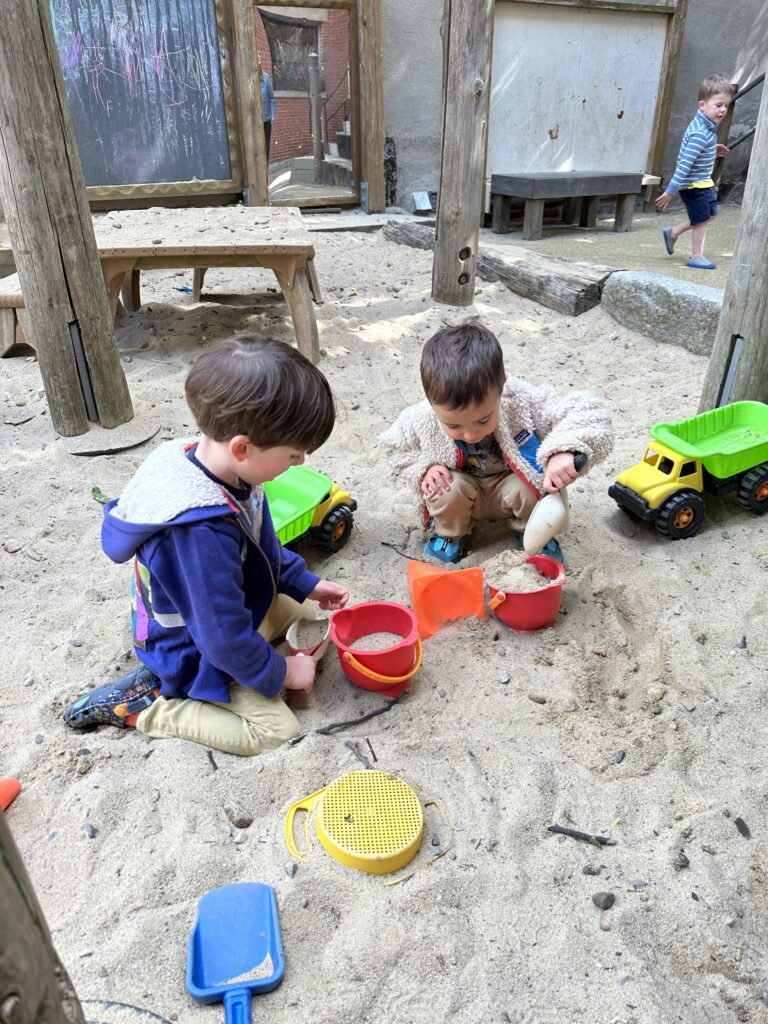 See you tomorrow!