What a great start to the week and the new month of May! Today, we enjoyed playing in the classroom making projects out of recycled materials, building a road out of wooden blocks, creating Lego structures, and having so much fun outside on the back playground with our friends!
New greetings during Morning Meeting!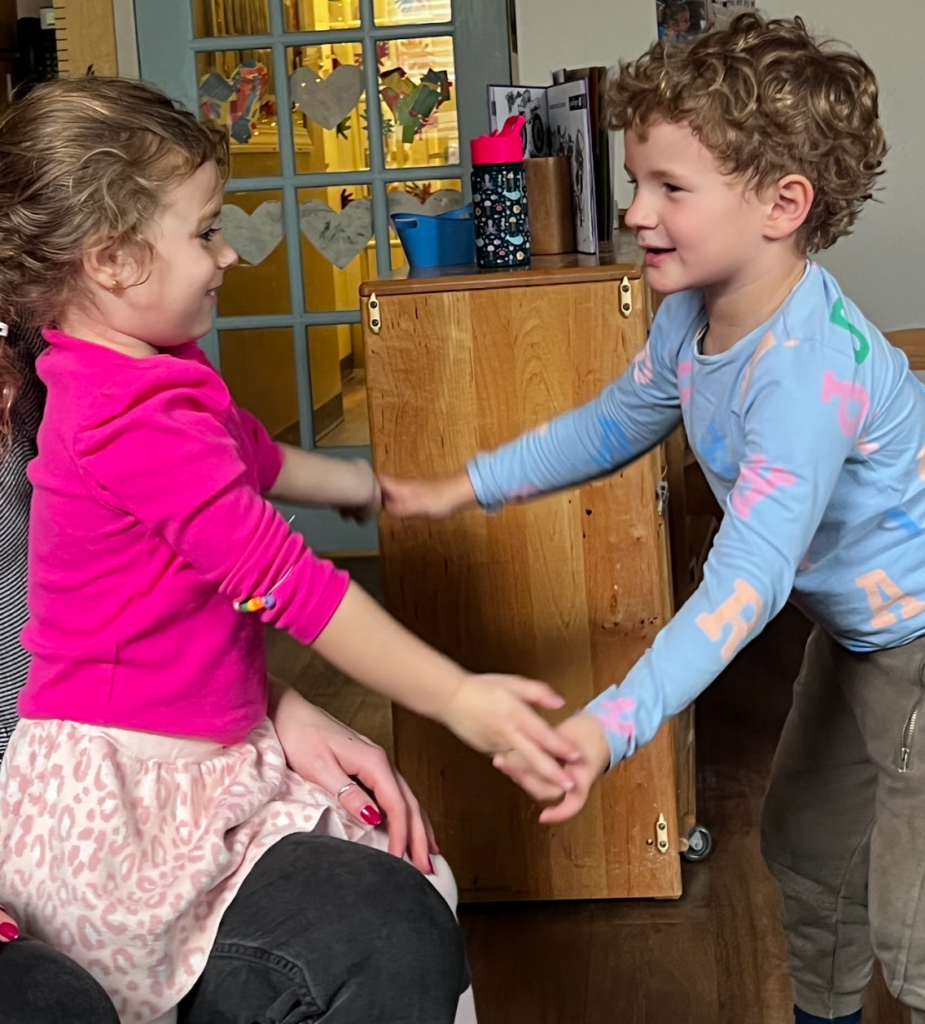 New School Family Jobs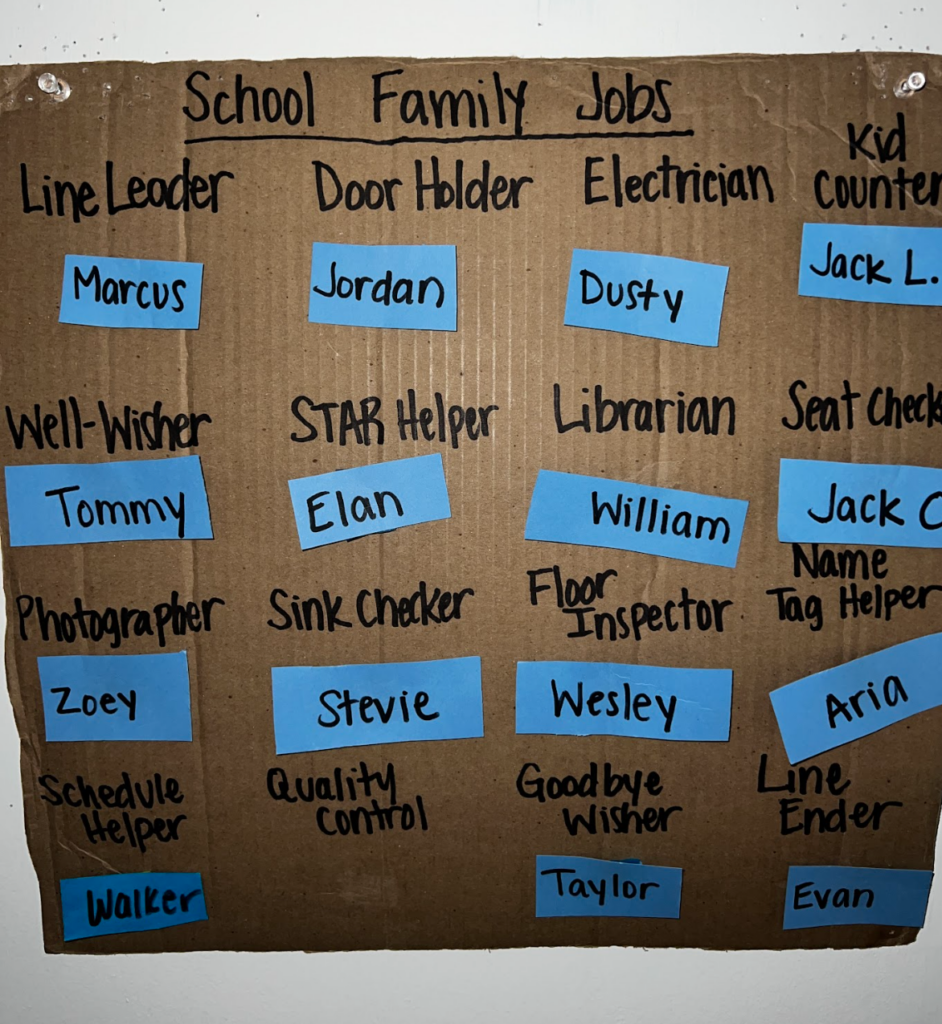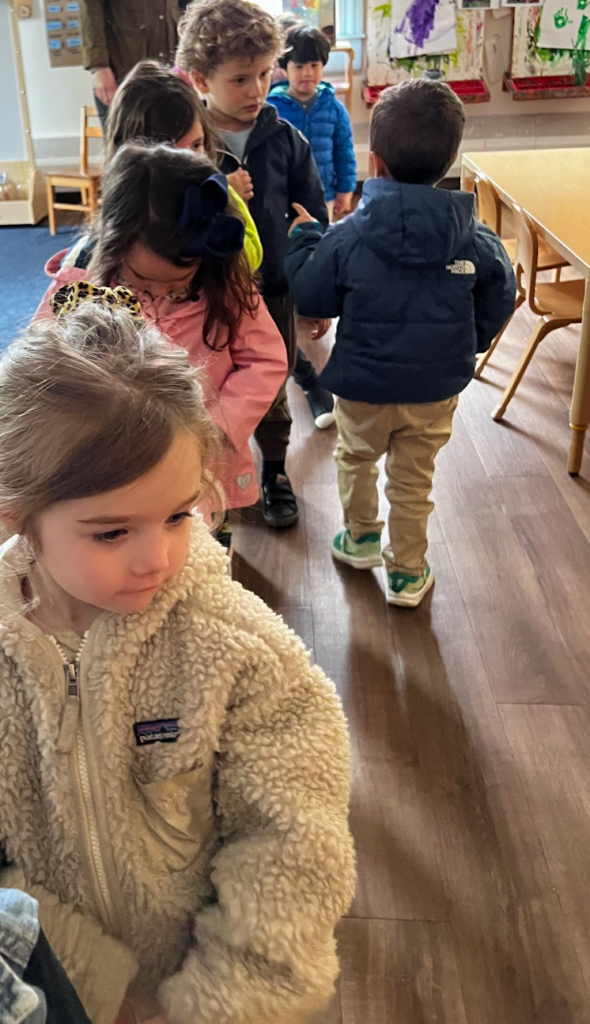 Studio– Friends used recycled materials at the studio table.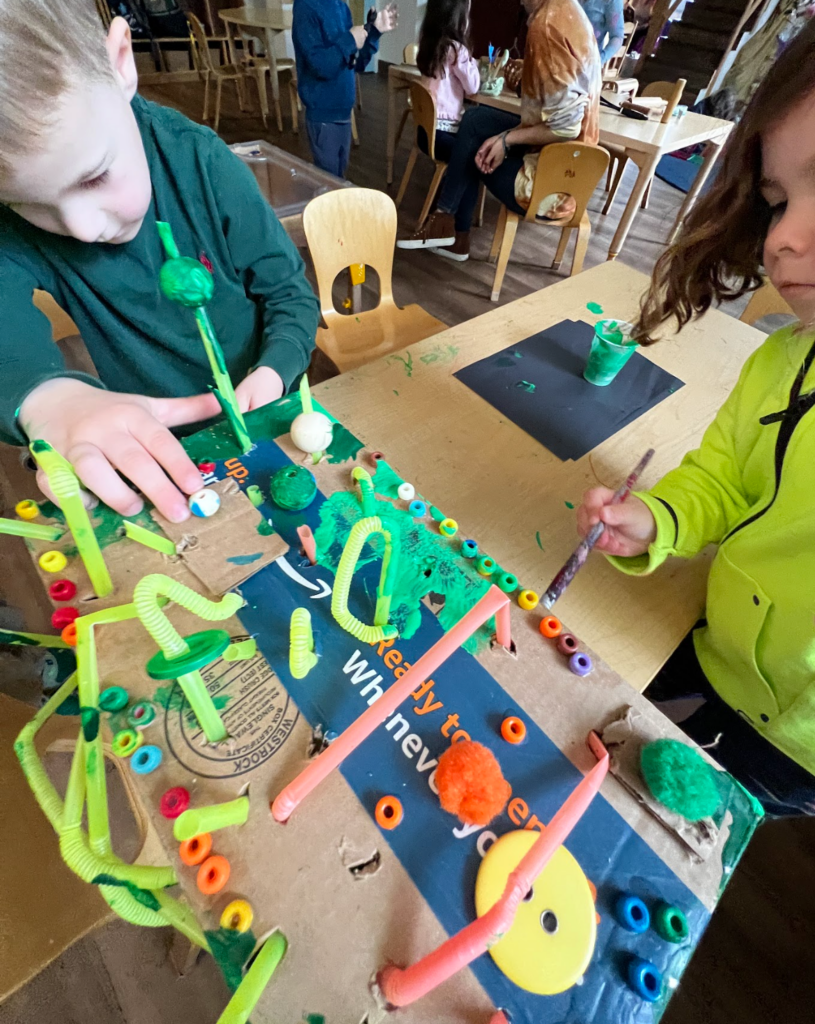 Lego Structures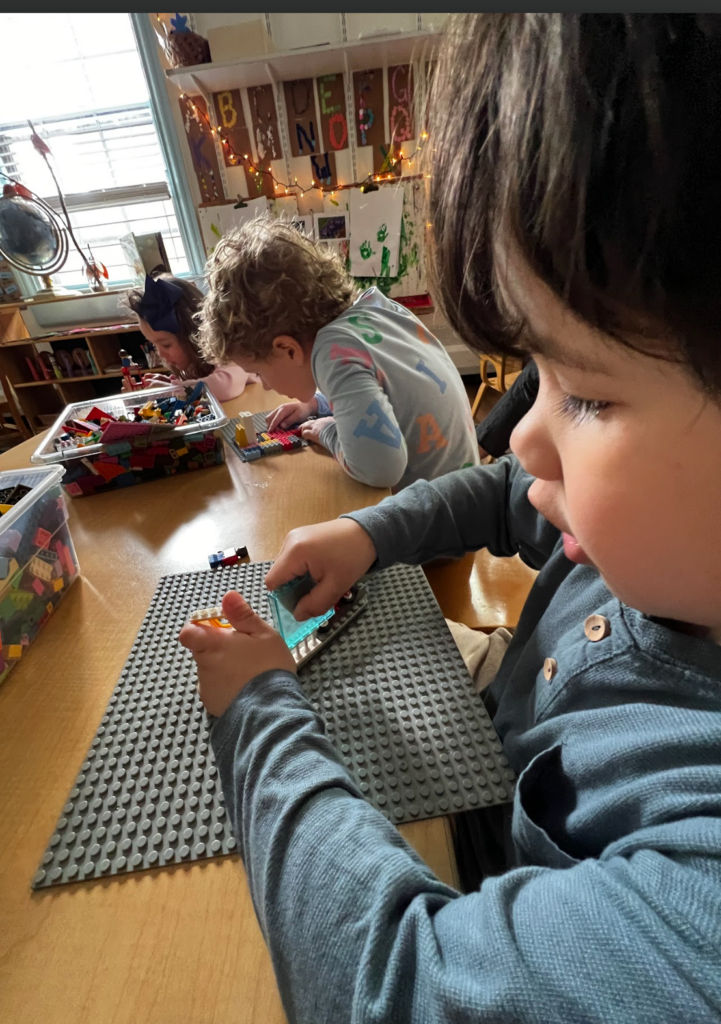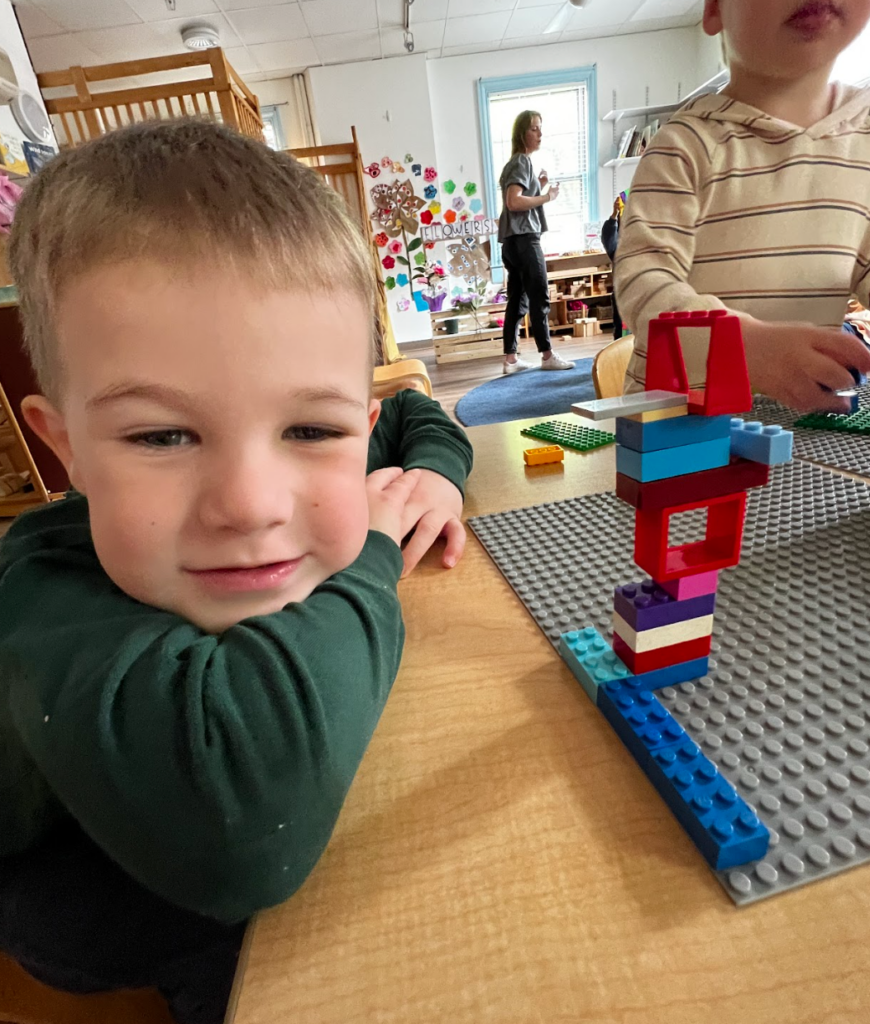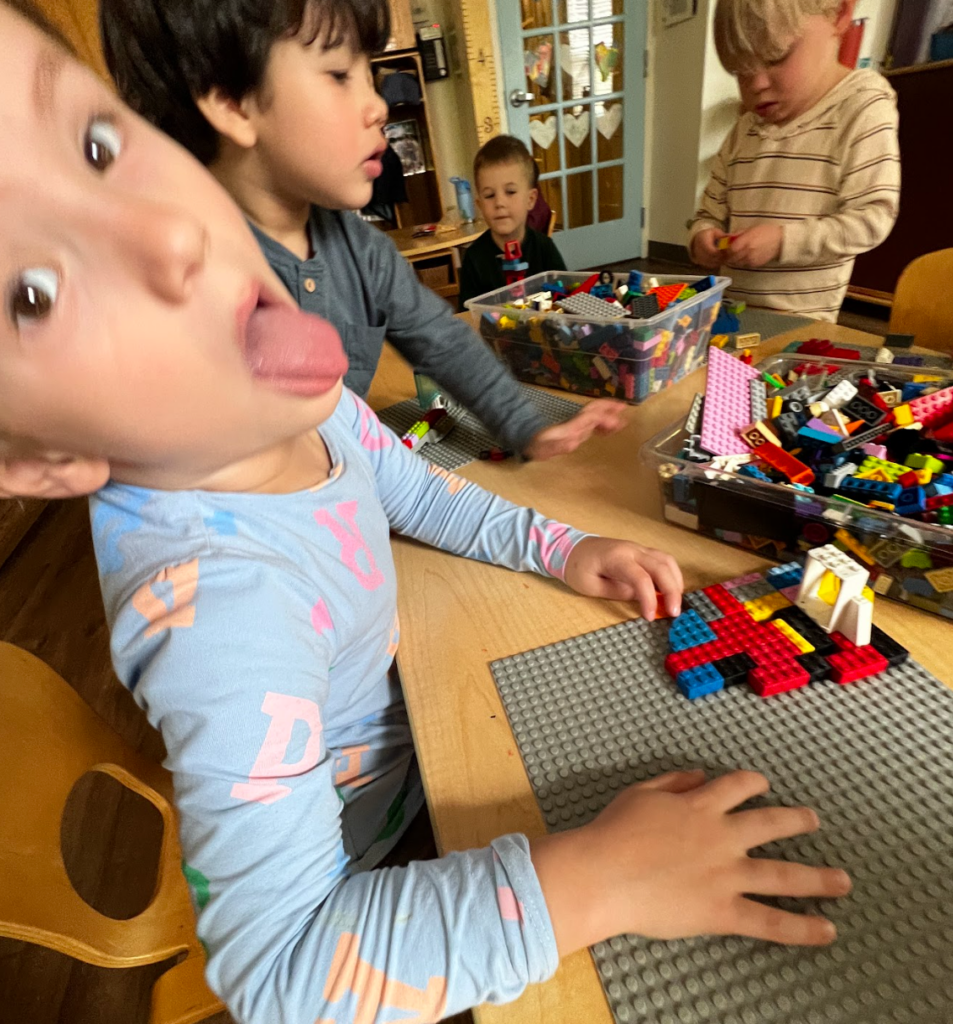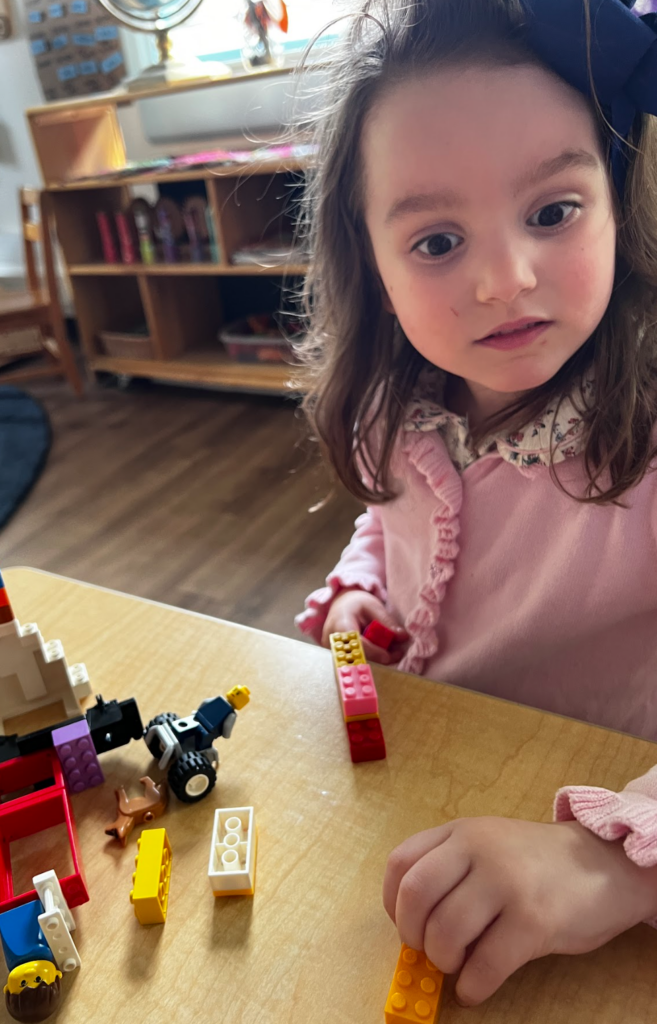 Construction tools– Evan and Walker used some power tools to build on the light table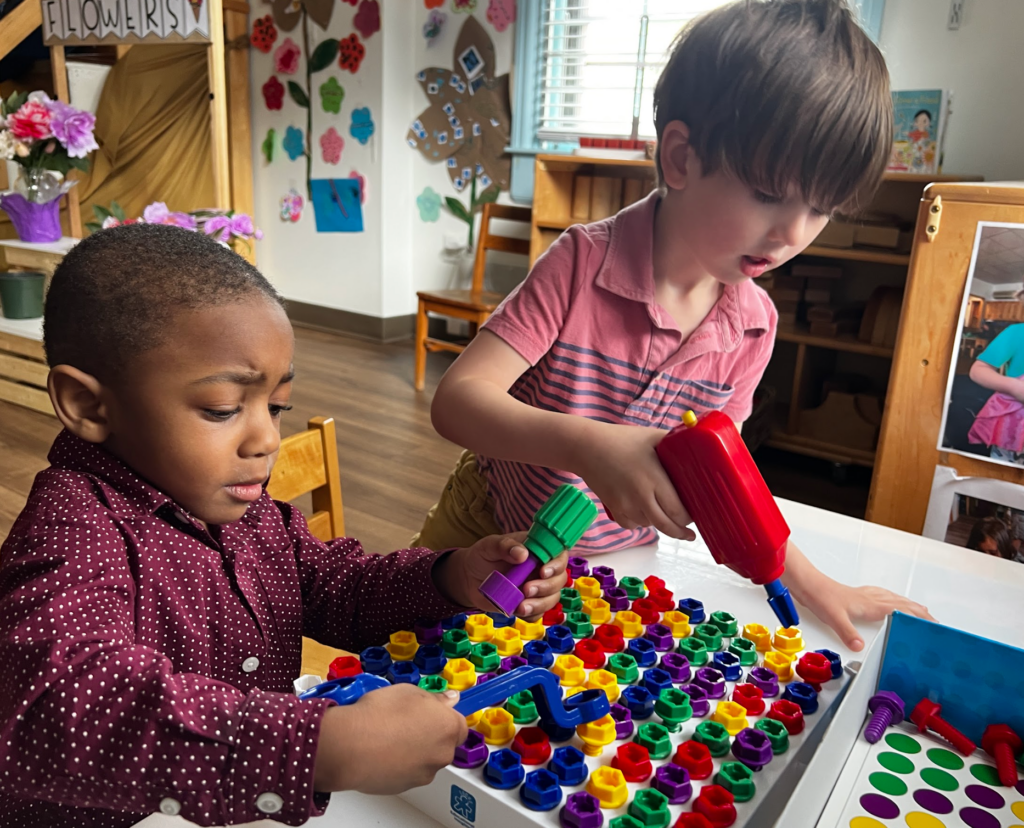 Reading– Tay and Ms. Meg enjoyed some stories under the loft.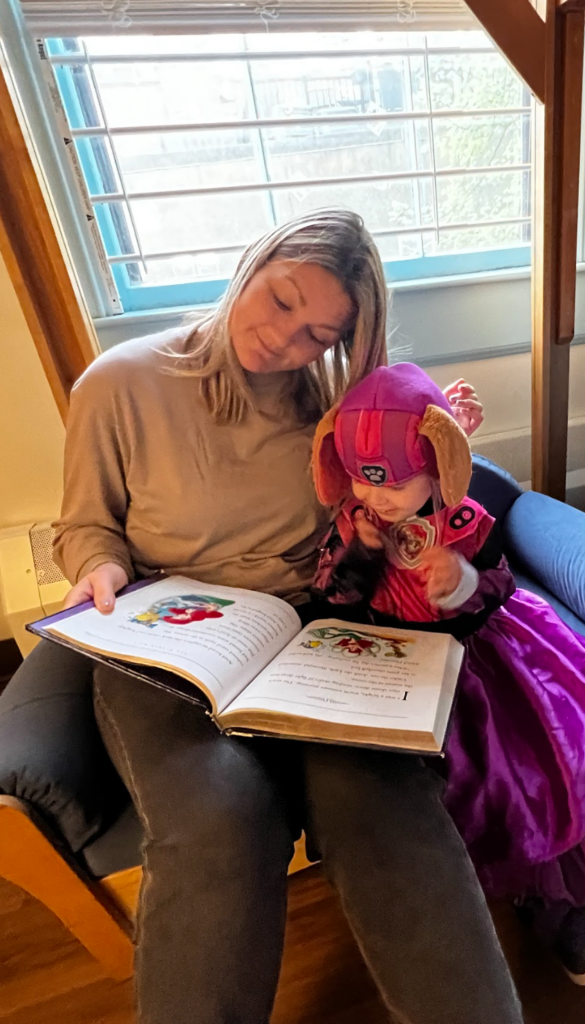 Playdough– Friends added some homemade paper flowers to the playdough today.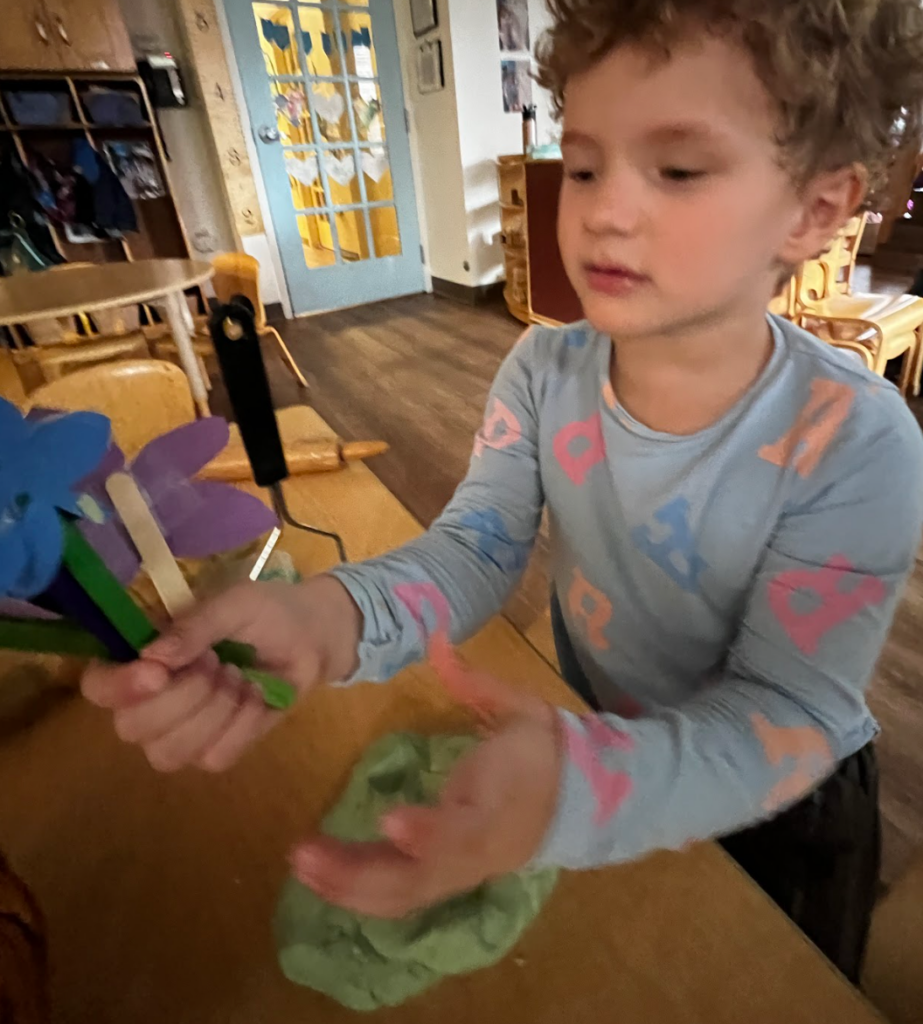 See you tomorrow!