It was a wonderful Wednesday in the Blue Room! We worked on a collaborative art installation that each class is working on for the End of Year Celebrations, potted some soil for growing plants at the rectangle table, and made bouquets at the flower shop! We played on the back playground and had yoga with Tara Rachel.
Classroom jobs in action!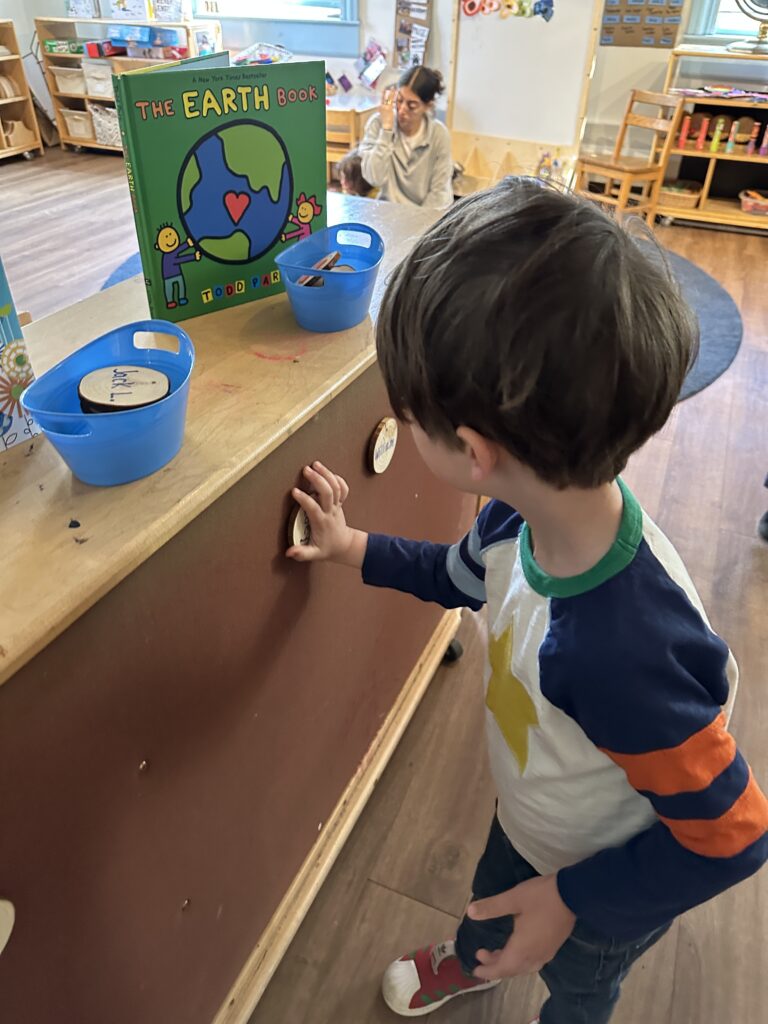 Classroom Explorations
WELCOME: We have been assigned the letter O to greet friends and families for the End of Year Celebrations, check out our blue mosaic O!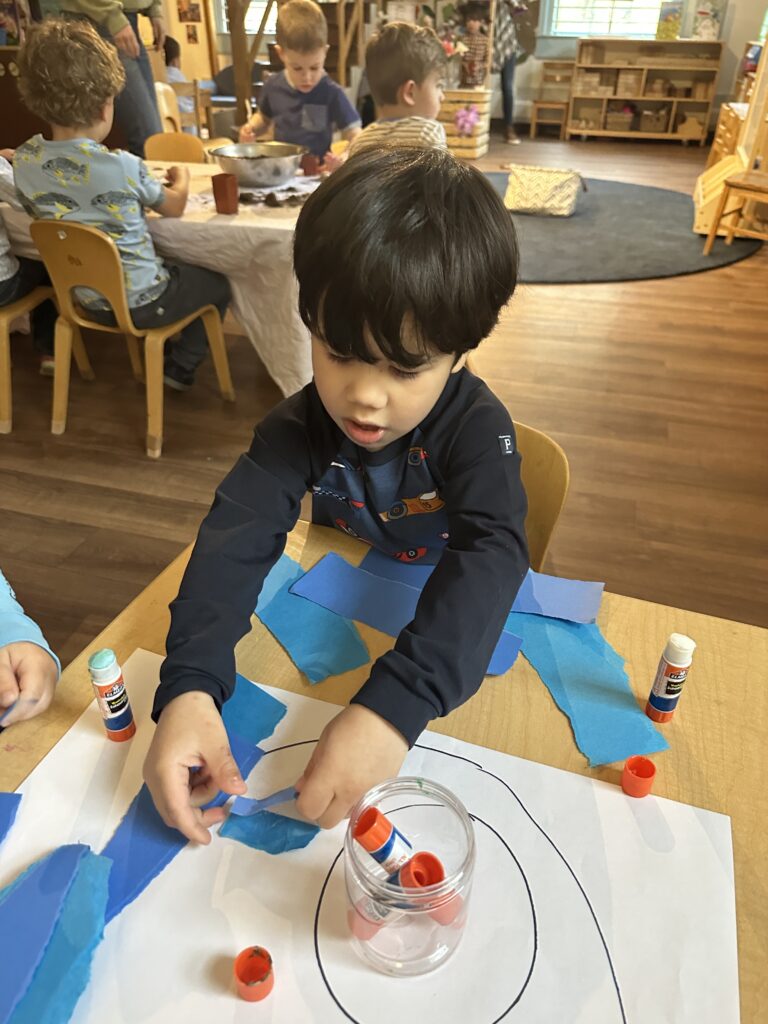 Potting soil: Our gardeners enjoyed some sensory play and hand-eye coordination work as they scooped and poured soil for our plants!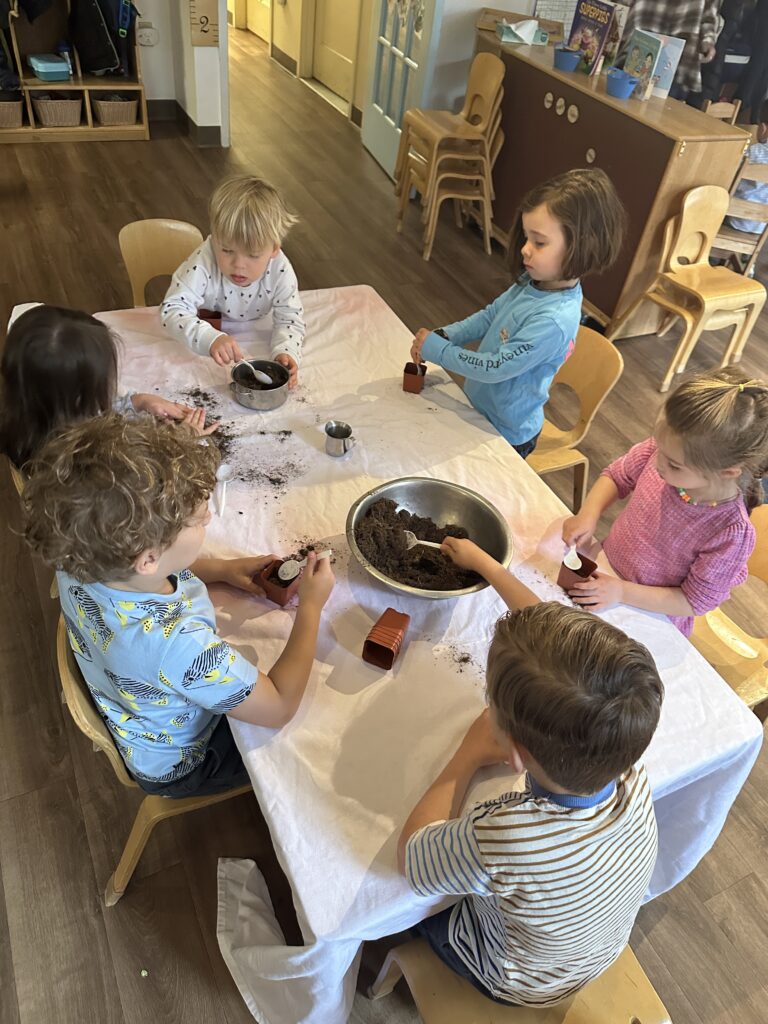 Flower play: flower shop and flower sensory trays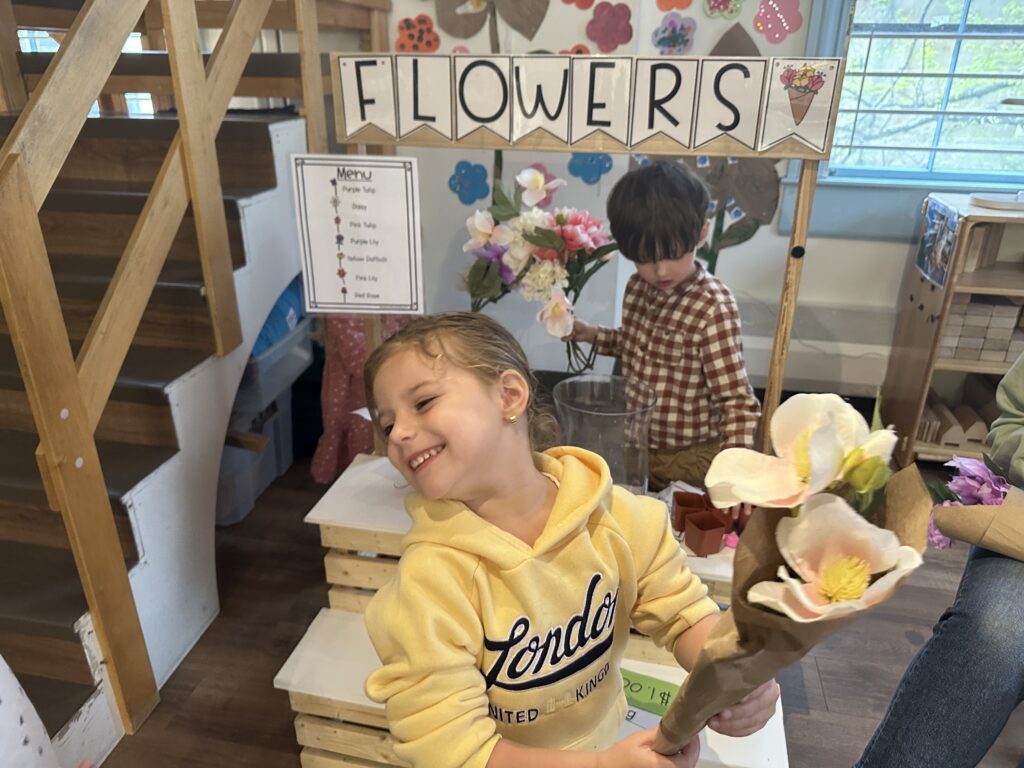 See you tomorrow!
*Important Dates!*
April 28: BHNS Auction Gala at The Newbury Boston 7-11 PM
May 18-19: Conferences (No Extended Day on the 18th, no classes all day on the 19th) Blue Room Conferences will take place May 19th.
May 21: Mr. Michael Memorial and Dedication Event at BHNS 3-5 PM
May 29: No School–Memorial Day
June 2: Blue Room End of Year Celebration at 9:00 AM

Curriculum/Artwork Showcase
Songs with Ms. Carol
Visit with Grandparents and Special Friends–all are welcome!