Welcome back! We had an amazing first day back from break. Friends shared stories of their home day adventures and also mentioned some activities they were looking forward to returning to in the Blue Room. Our play stand has been turned into a flower shop, equipt with all different beautiful flowers, and vases. we made flowers with sparkly stickers and dot markers and hung them up in the flower shop for bouquet inspiration. The back playground was a lot of fun today. We spent the morning out there looking for flowers, playing music, and using the construction vehicles to clean up the sand and woodchips. We ended our day singing with Ms. Carol, we LOVE music days!
Important End Of The Year Dates
Friday, April 28th, 7pm BHNS Annual Auction
Thursday, May 18th Parent Teacher Conferences (In-person)
Monday, May 29th Memorial Day, No School
Friday, June 2nd, 9-9:30am Blue Room Curriculum Showcase
Friday, June 9th, Last day of school
New Job Assignments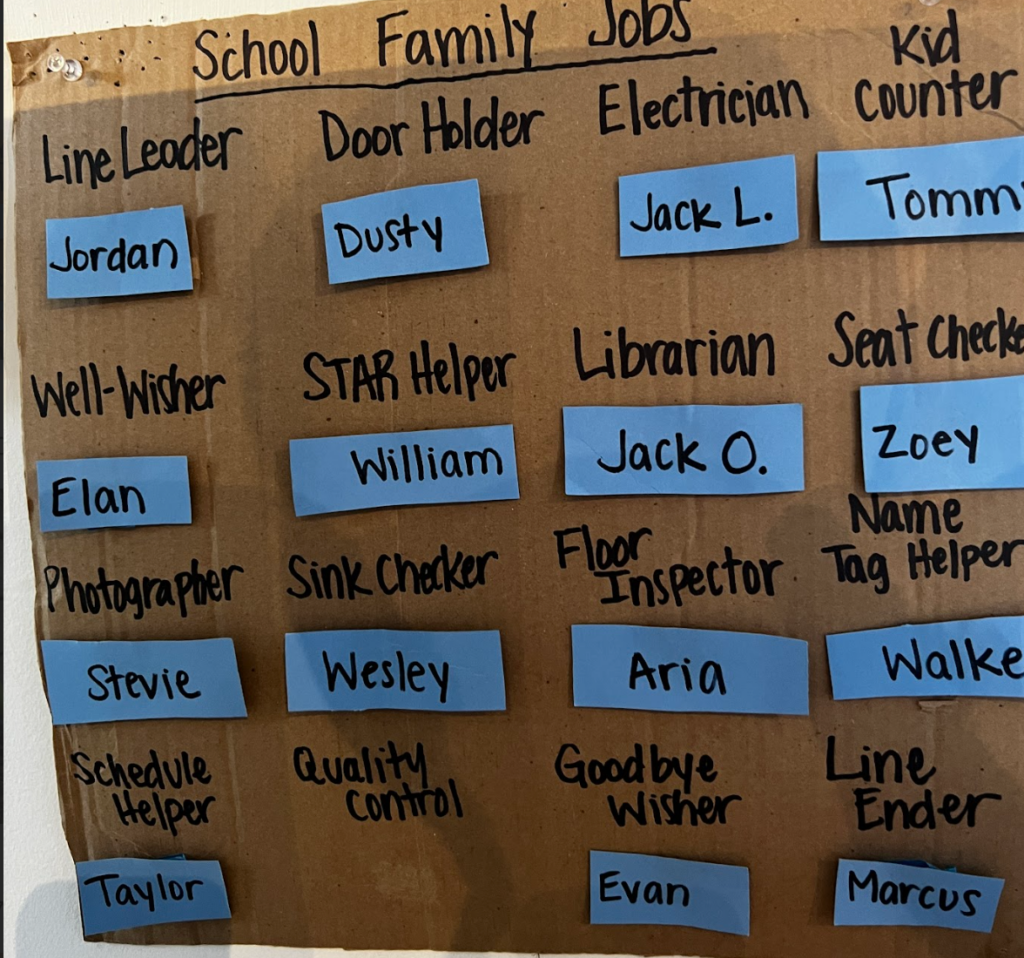 Signs of Spring
We noticed there are many blooming flowers and buds on the trees on the back playground.
This week teachers introduced our play stand's new setup- a flower shop! Last we when we discused our first sign of Spring- FLOWERS, everyone was so inspired! We decided to turn our play stand into a flower shop. Children got the opportunity to choose different flowers to create their very own flower bouquets. Children created their own flowers at the rectangle table today. They used different shaped gem stickers and dot markers for some more color!
Visual Thinking Strategies- Today, at our end of the day meeting we took the time to observe a beautiful painting. We encouraged the children to see, think and then share with the class their thoughts. We spoke about the colors, shapes, animals and environment we noticed.
Visual thinking strategies encourage and support language, critical thinking, and social skills. Art and other visual experiences are used both formally; in circle time settings and informally; paintings/ drawings hung around the classroom on the walls, to create an engaging and powerful learner-centered environment in the Blue Room.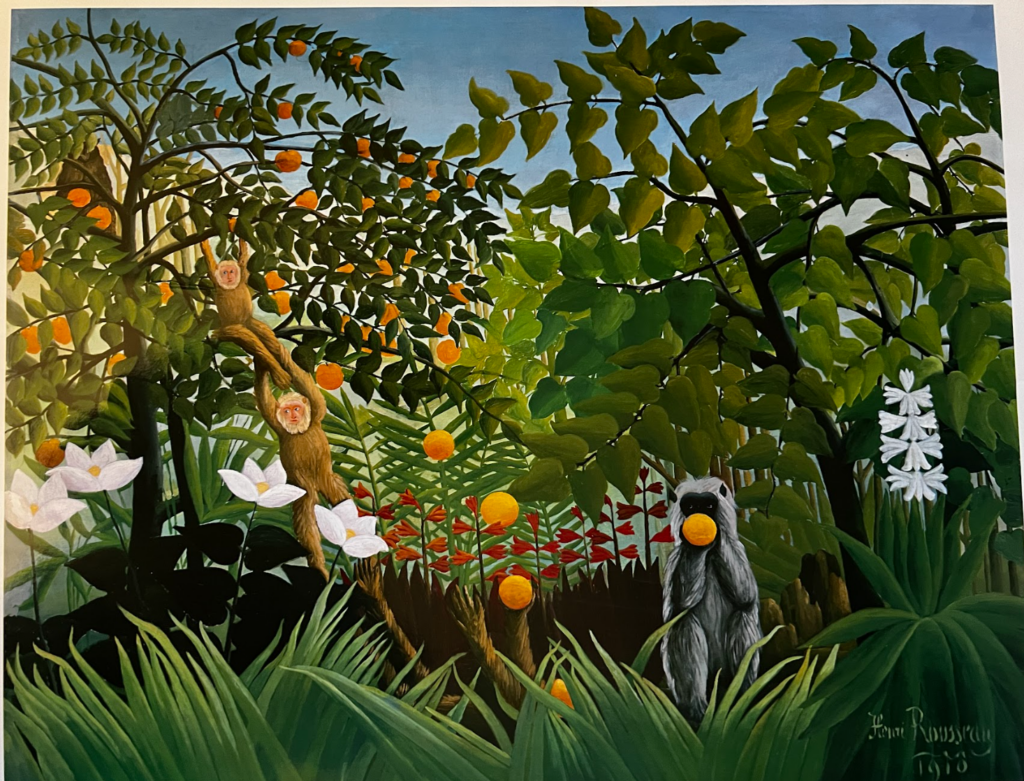 Sensory table- Sorting and scooping different colored buttons.
See you tomorrow!