It was a wonderful day in the Blue Room! We made a collaborative collage of blue flowers like hydrangeas, delphiniums, periwinkle, bluebells, and other blue flowers, played pretend at the book store, with babies, and playing teacher, created at the studio table, and discovered a new math game! It was such a lovely day outside–we enjoyed every minute on the front playground!
Signs of Spring
While we continue talking about flowers this week, today we talked about flowers that can be blue!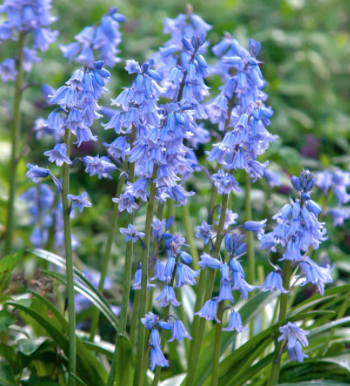 Friends used their fine motor skills to cut out blue flowers, observational skills to draw flowers, and creativity to decorate our blue flower collage!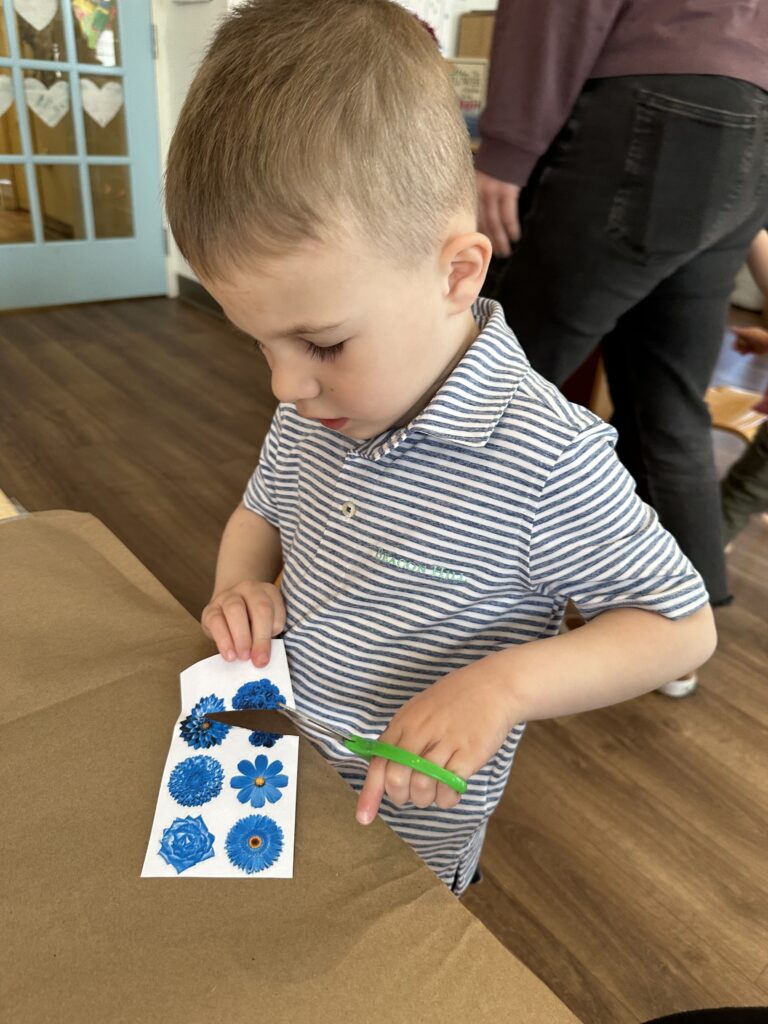 Classroom Explorations
Math Game: The shelves in our classroom are filled with open-ended materials that friends have full access to. We love to see where their interests take them and how they use familiar materials in new ways all of the time! Today, a friend decided to get the dice off the math and science shelf and, following his lead, we came up with a fun counting game with loose parts!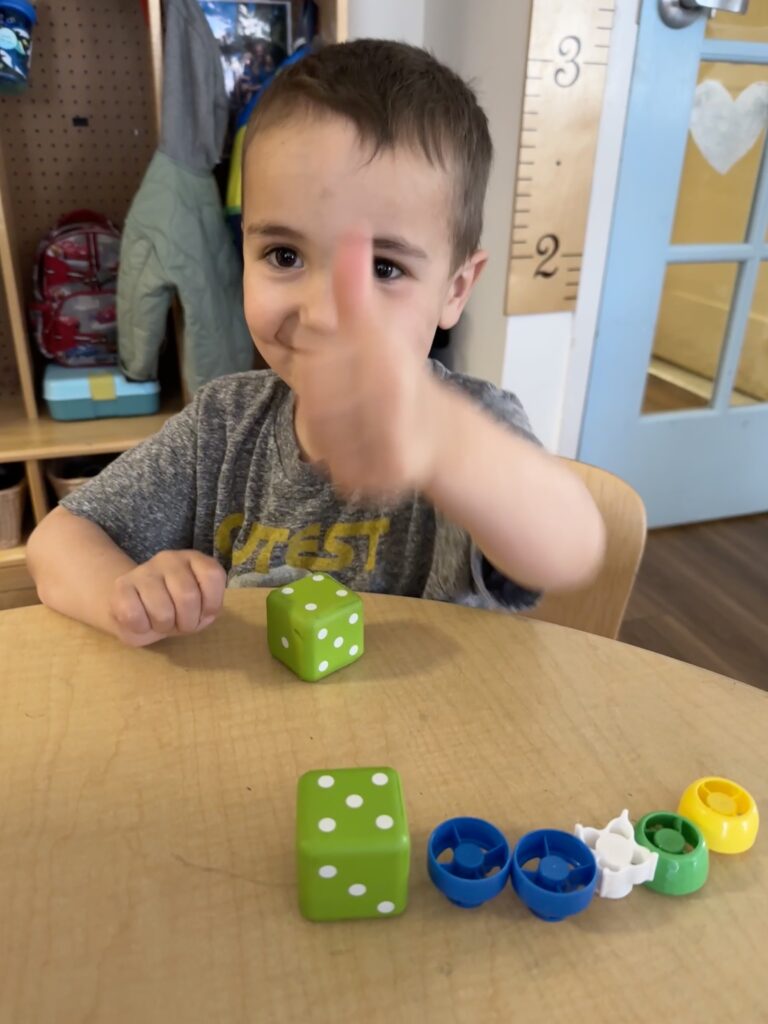 Around the Classroom: Dramatic play, studio, and more!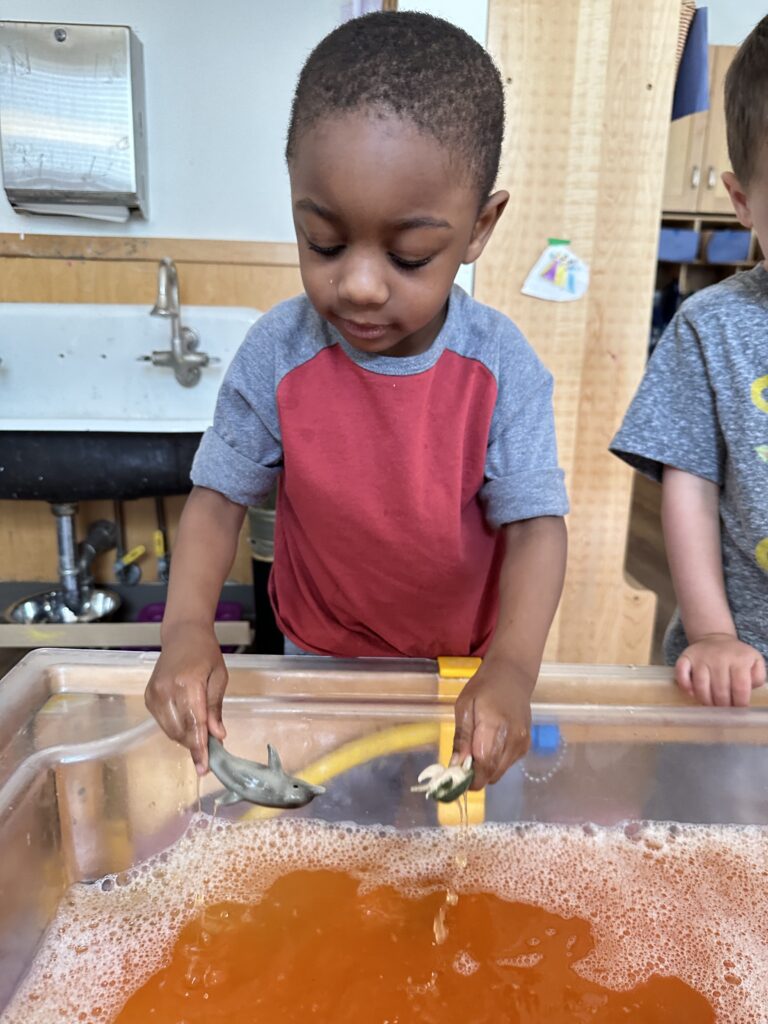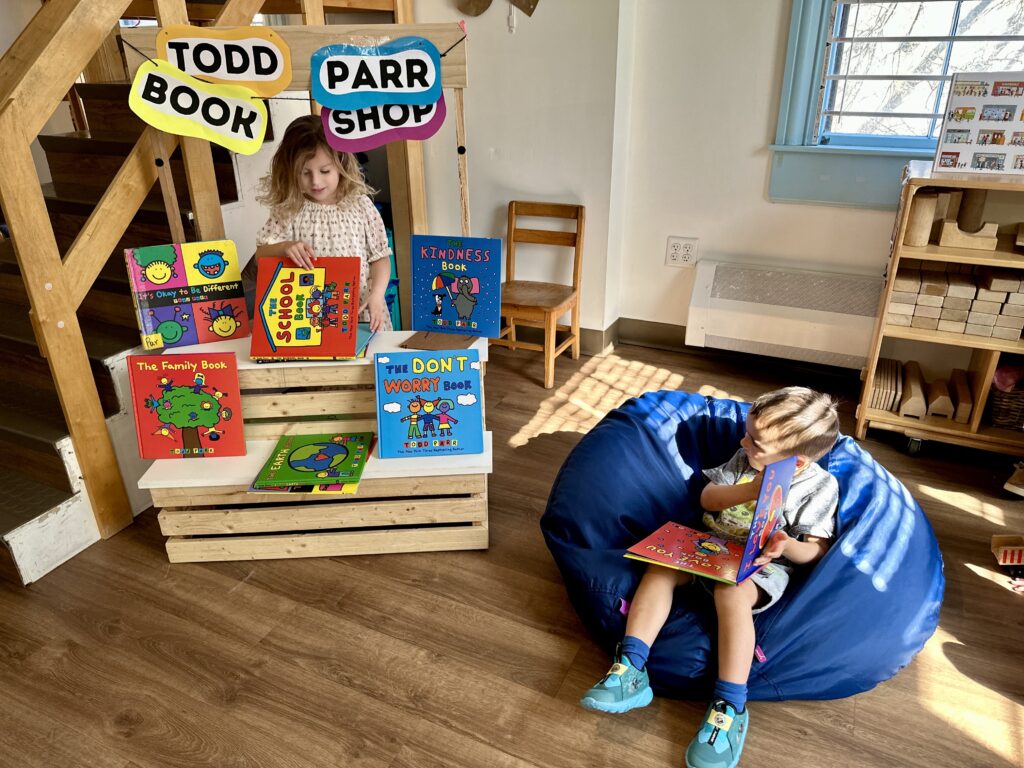 Fun on the Front Playground!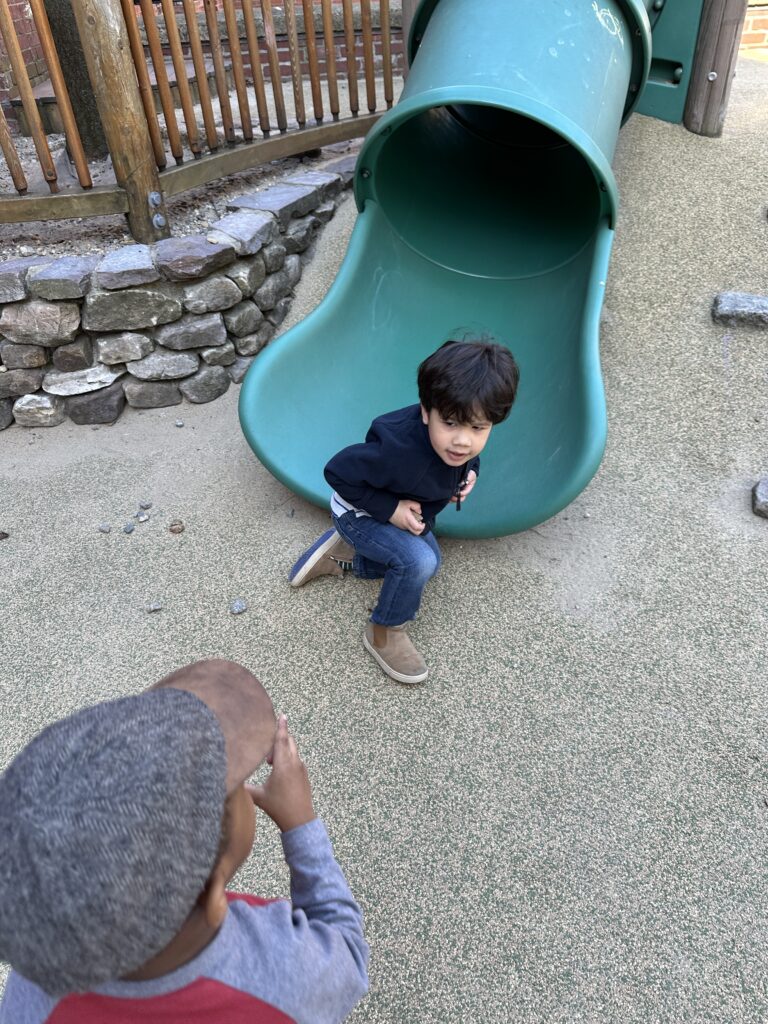 See you tomorrow!