Happy Wednesday! Today, we continued talking about signs of spring and learned about some green flowers and about how in the springtime, green leaves grow on the trees. We made green flower and leaf prints at the rectangle table, created with some new materials at the studio table, read books, and some friends played teacher with our Morning Meeting materials! We played on the back playground where we were greeted with flowers blooming on the trees and new trucks to play with! We ended our day with Yoga and our goodbye meeting. It was a great day!
Classroom Jobs in Action!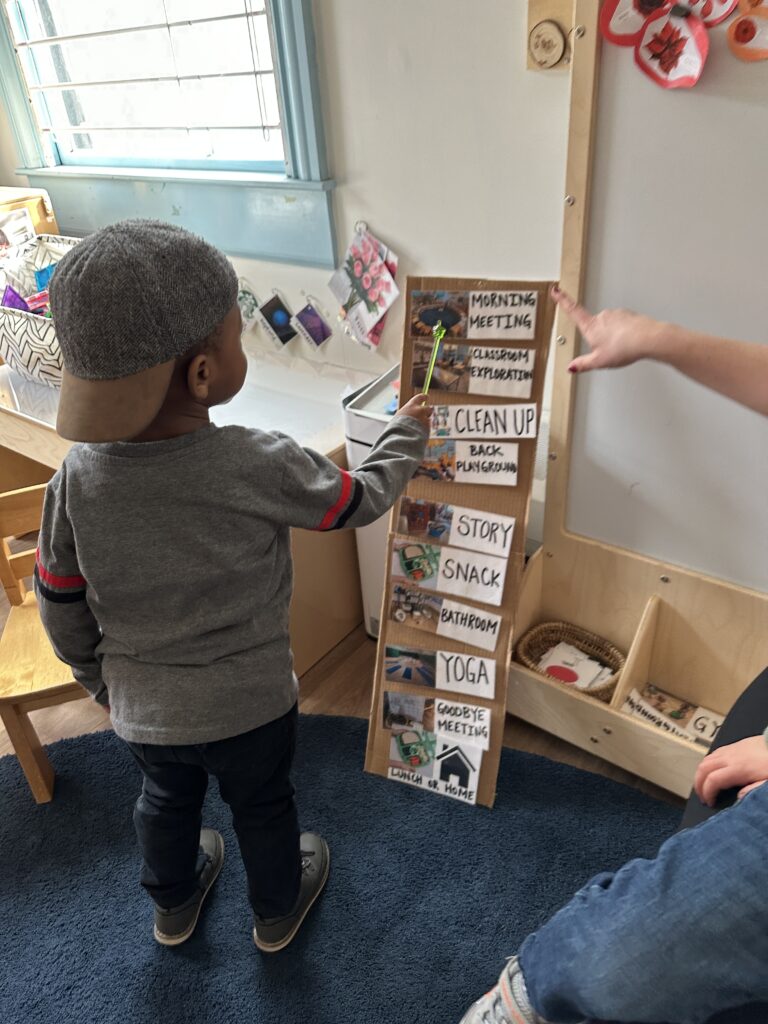 Classroom Explorations
Signs of Spring: Green flowers and leaves! During Morning Meeting, we introduced the names of some flowers that have green petals like Gladiolus, Spider Mums, and Callalily. Dusty helped us show friends around the circle. During choice time, we painted green flowers and leaves.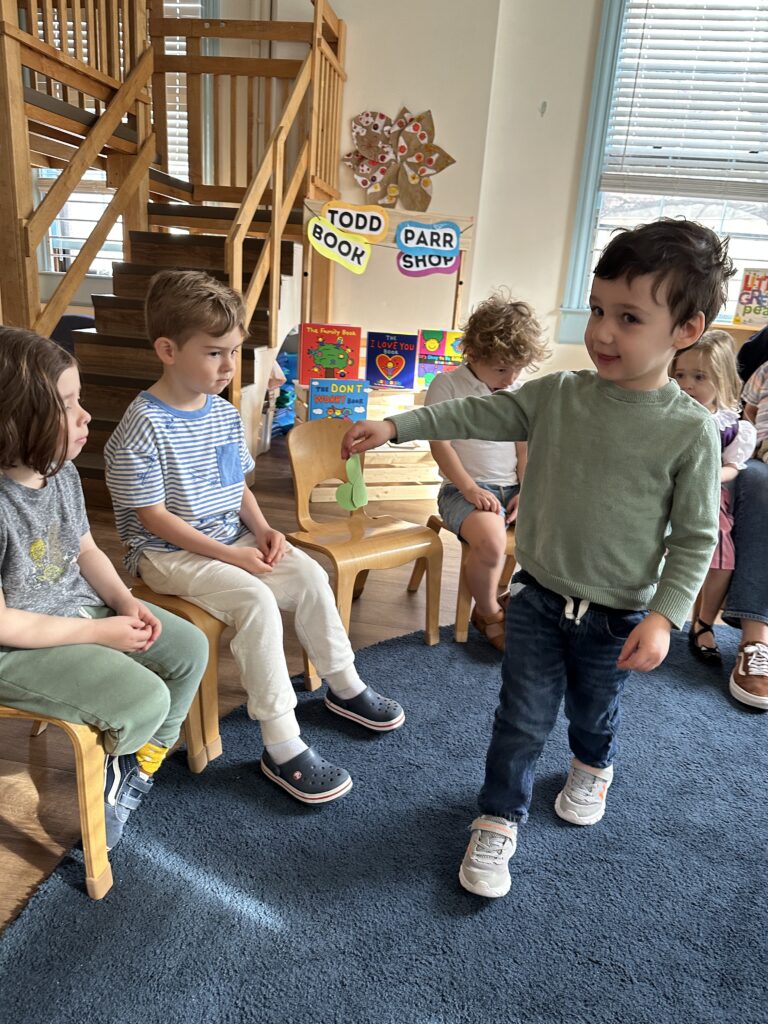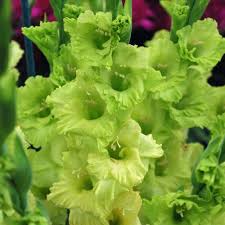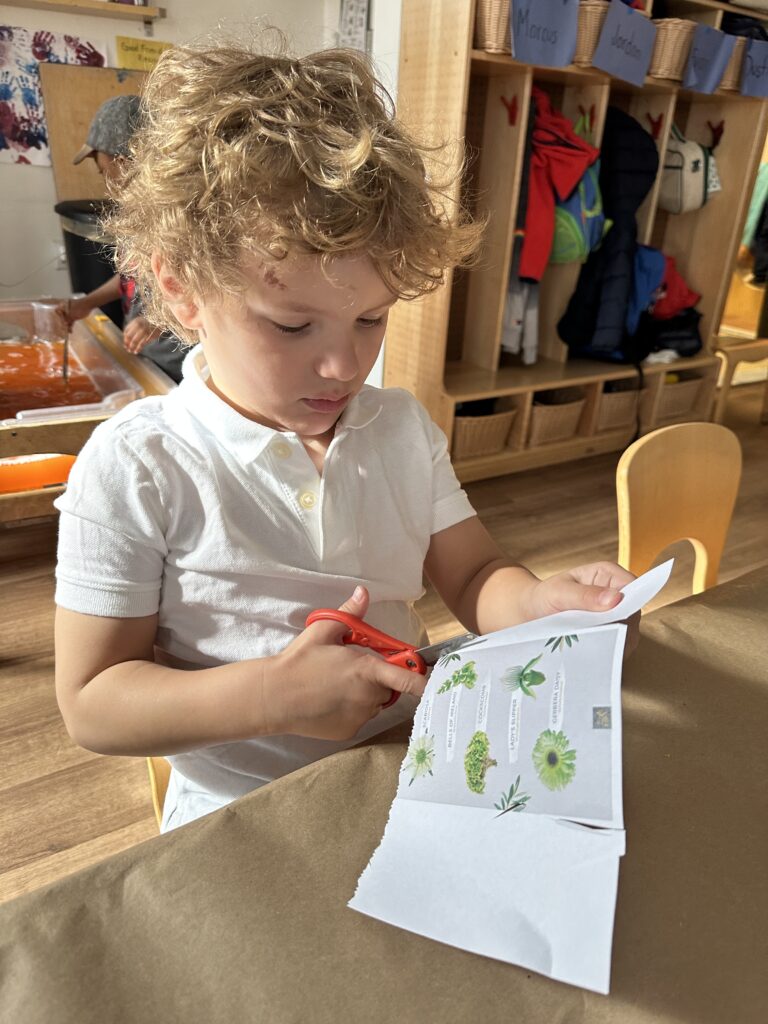 Around the Classroom: Studio, playing teacher, Magnatiles, and water play!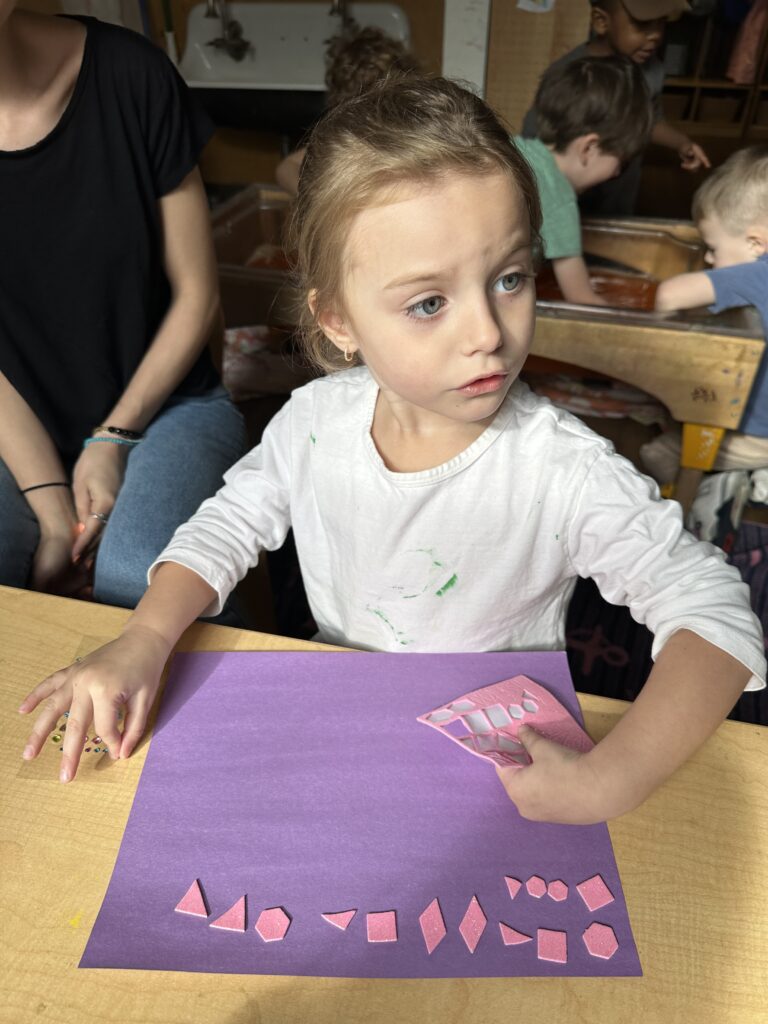 Fun on the Back Playground!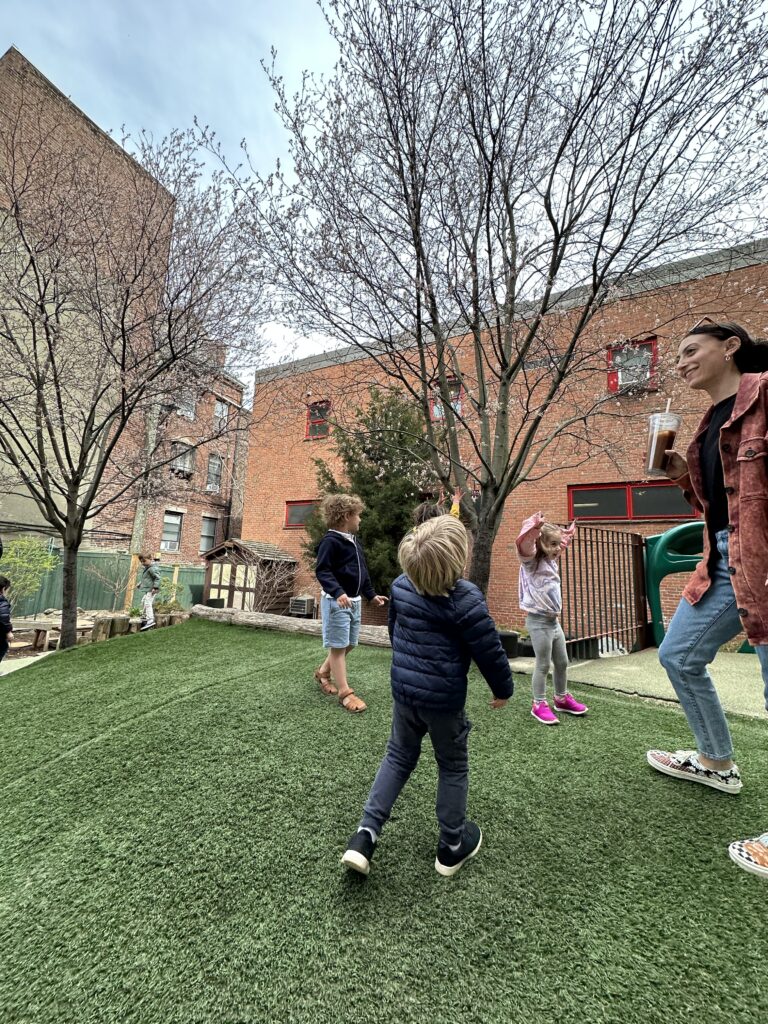 See you tomorrow!