Happy Monday and what a great Monday we had today! To start off the week we introduced the book Planting a Rainbow by Lois Ehlert. This book inspired us to learn more about different flowers, starting with ones that are red! We also used pipe cleaners and construction tape to make our own flowers. We gently placed the beads on the stem of the flowers to make them colorful!
Last week we finished our letter of the week with the letter Zz. Throughout the year we have traced, cut, tapped, and learned the sounds of all the letters of the alphabet! We are so proud of the Blue Roomers for their hard work!

We enjoyed some extra outside time on the back playscape, soaking up the warm sun! Many friends listened to the beautiful bird songs while enjoying time outside. We are here to welcome Spring and observe the many different signs that the Spring season is here!
During Morning Meeting, friends started their day with a pretzel breath. Thanks for choosing our STAR breath today, Jack O.
New Job Assignments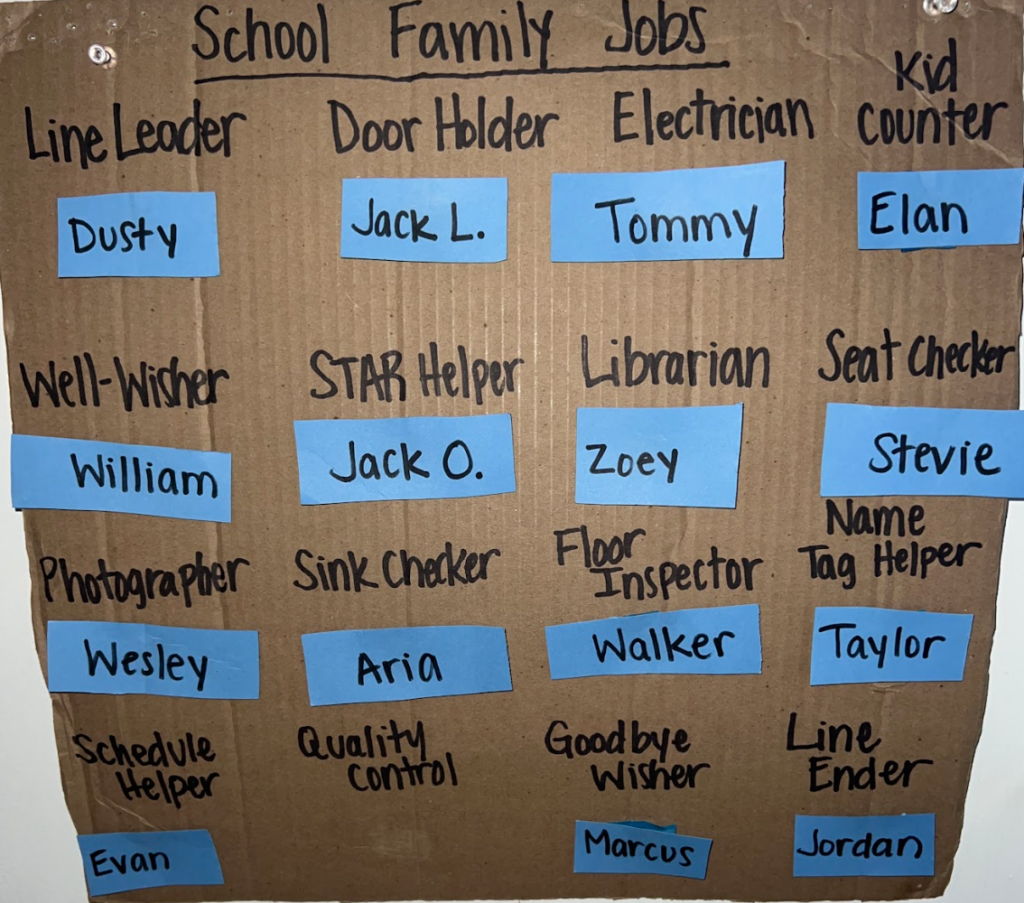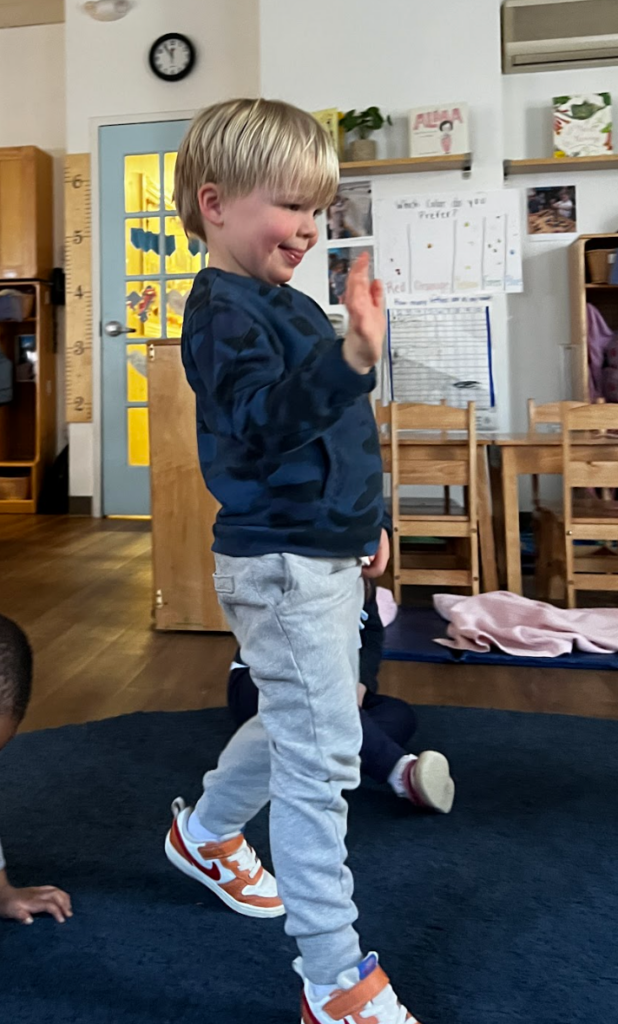 Today, our STAR helper J.O choose the pretzel breath.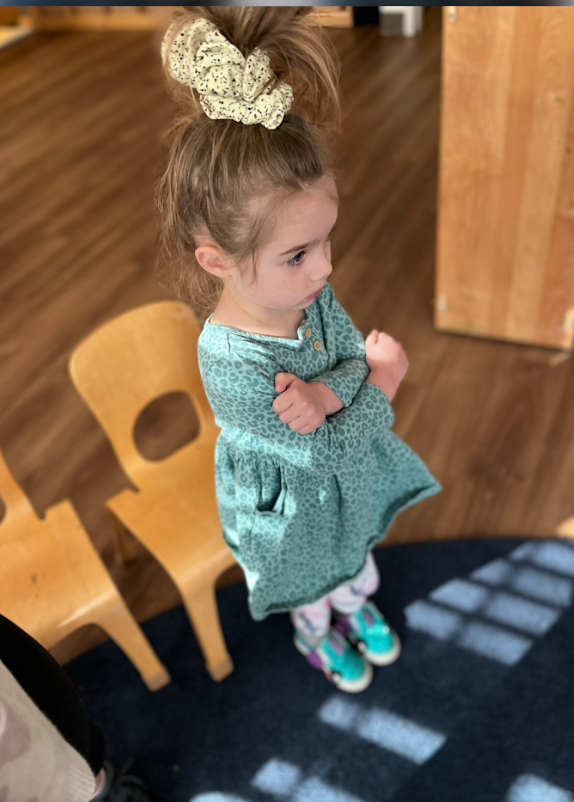 Spring cleaning the playground!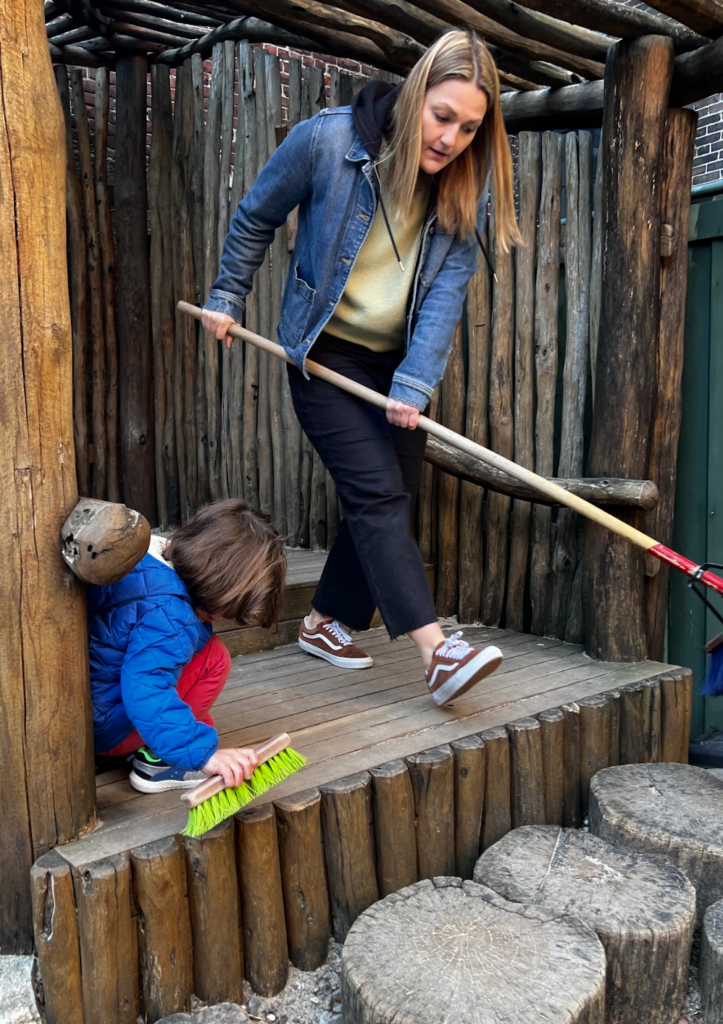 Signs of Spring
For the next couple of weeks, we will be studying the many different signs of Spring! We are so excited the warmer weather is here to stay and we are thrilled to observe all the differences that Spring brings. Our first sign of Spring is flowers.
Book study- Planting a Rainbow by Lois Ehlert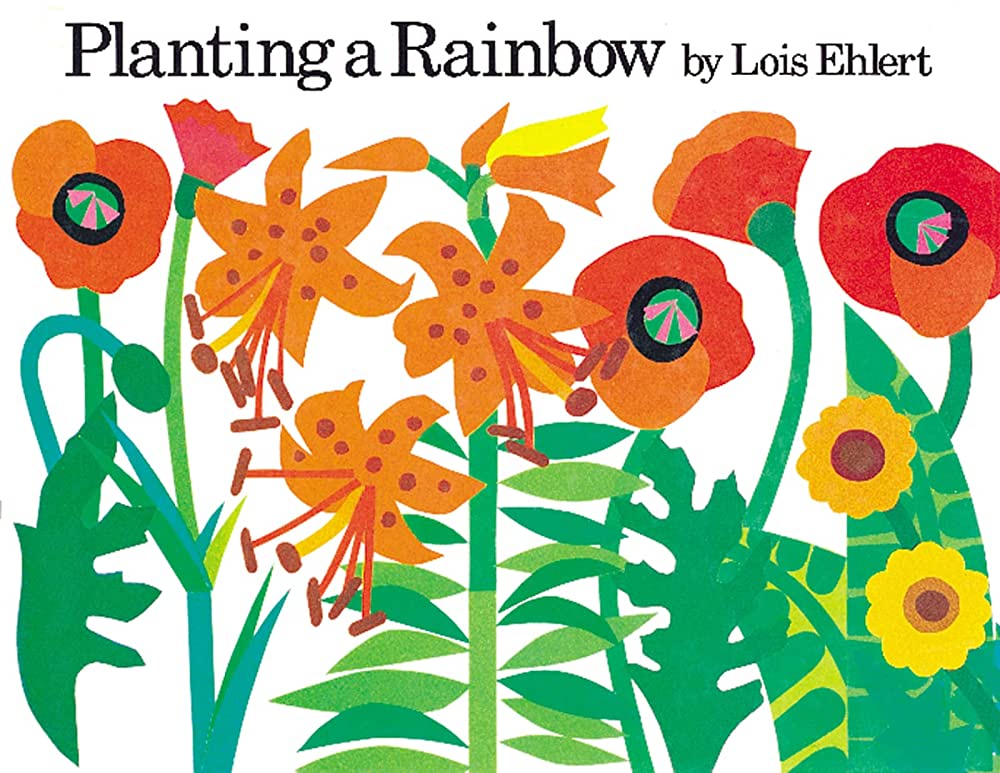 Today, we talked about some flowers including; the rose, orchid, peony, dahlia, poinsettia, and azalea. Some things friends noticed about these flowers-
Some flowers have green, black, and yellow on them
They all have a stem
Water helps them grow
Sun is good for flowers to grow
Peonies look fluffy
Orchid petals are on a long stem
Flower Fun Facts we learned-
Orchids are one of the oldest family of flowering plants
Azaleas are the national flower of Nepal
Each rose color has a different meaning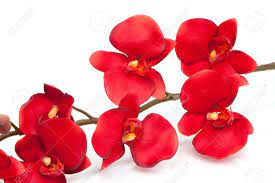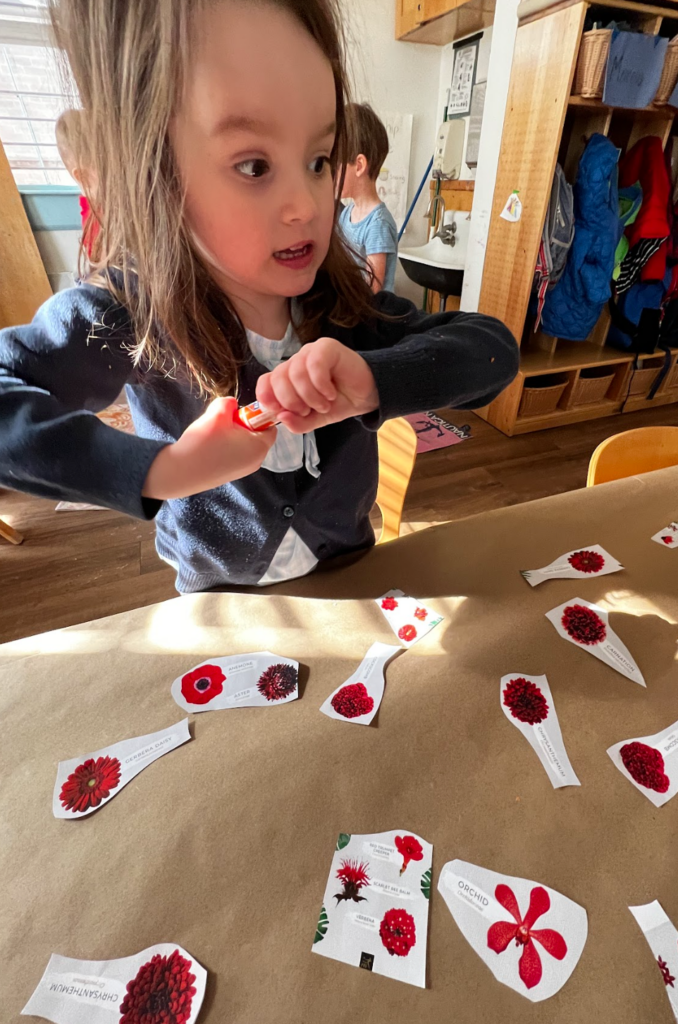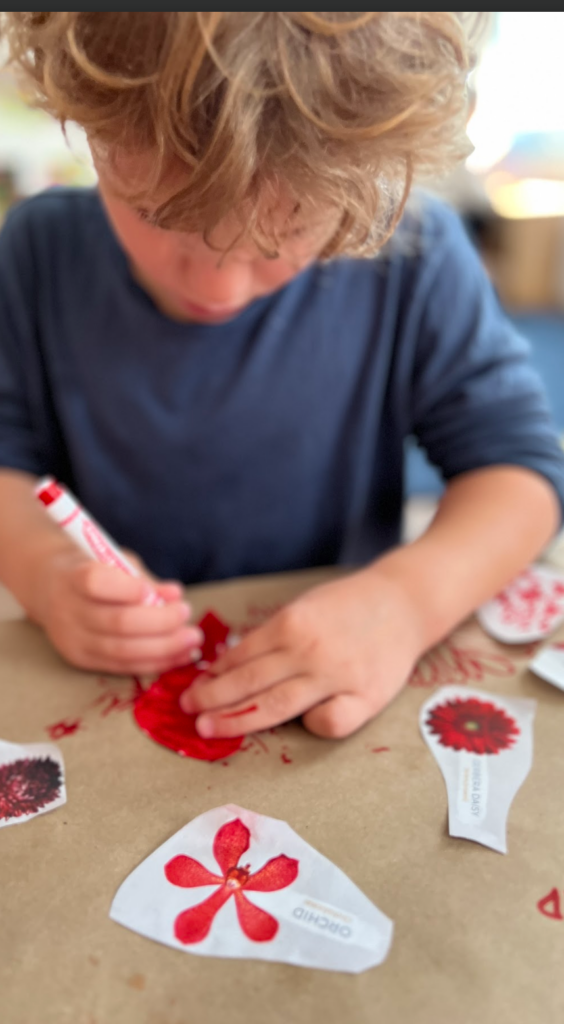 Fine Motor–Beading a flower at the Studio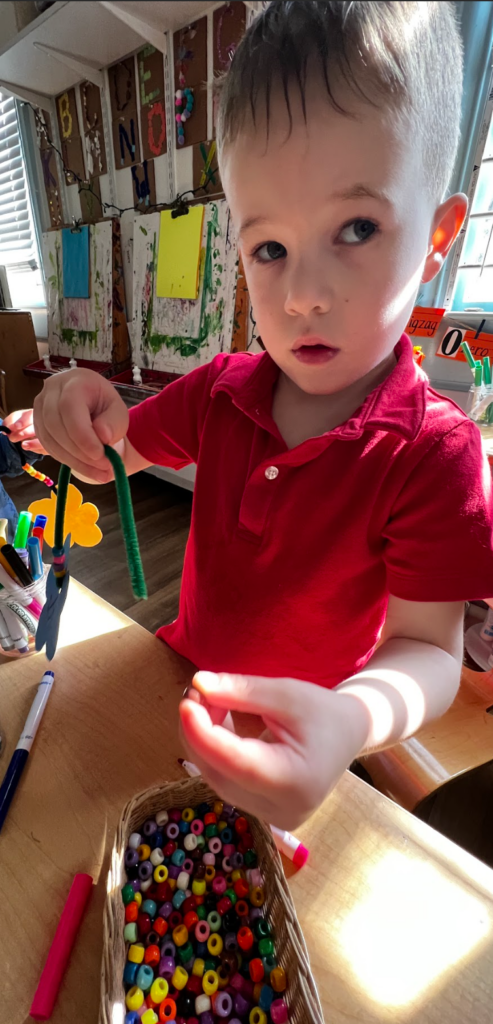 See you tomorrow!