Today was a great day in the Blue Room! We created zigzag artwork, sang songs about Spring, and played on the front playground. On Thursday we get extra time to explore the classroom after snack. During that time we used recycled materials to make the letter Zz, played with foam dough from Jordan's family, and read books under the loft with teachers and friends!
Today we read Scardy Squirrel Makes a Friend by Mélanie Watt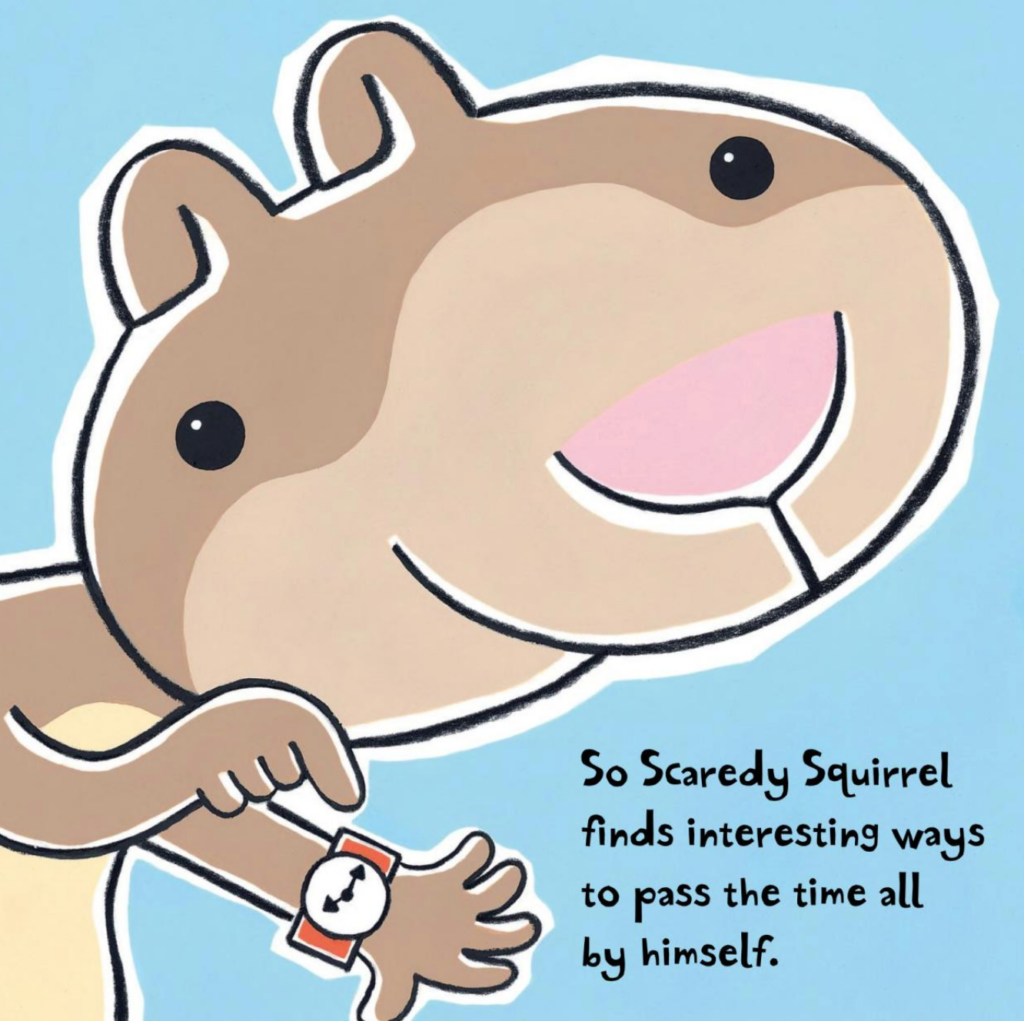 Scardy Squirrel is nervous to come down from his tree! He would love to make a friend but, Squirrel is nervous that scary animals might bite him. One day he makes a plan to safely get to the fountain, in hopes of meeting a new friend. What he discovers along the way might not be what was expected but it might not be so bad either!
Morning Meeting- Every morning during circle friends ask the person sitting next to them, "How would you like to be greeted?" Our most common greetings are a handshake, wave, or high five. Today, friends introduced some new ways to say good morning! Jordan suggested "the alligator chomp", Evan suggested "the single and double binoculars", and Dusty suggested "the diamond" greeting.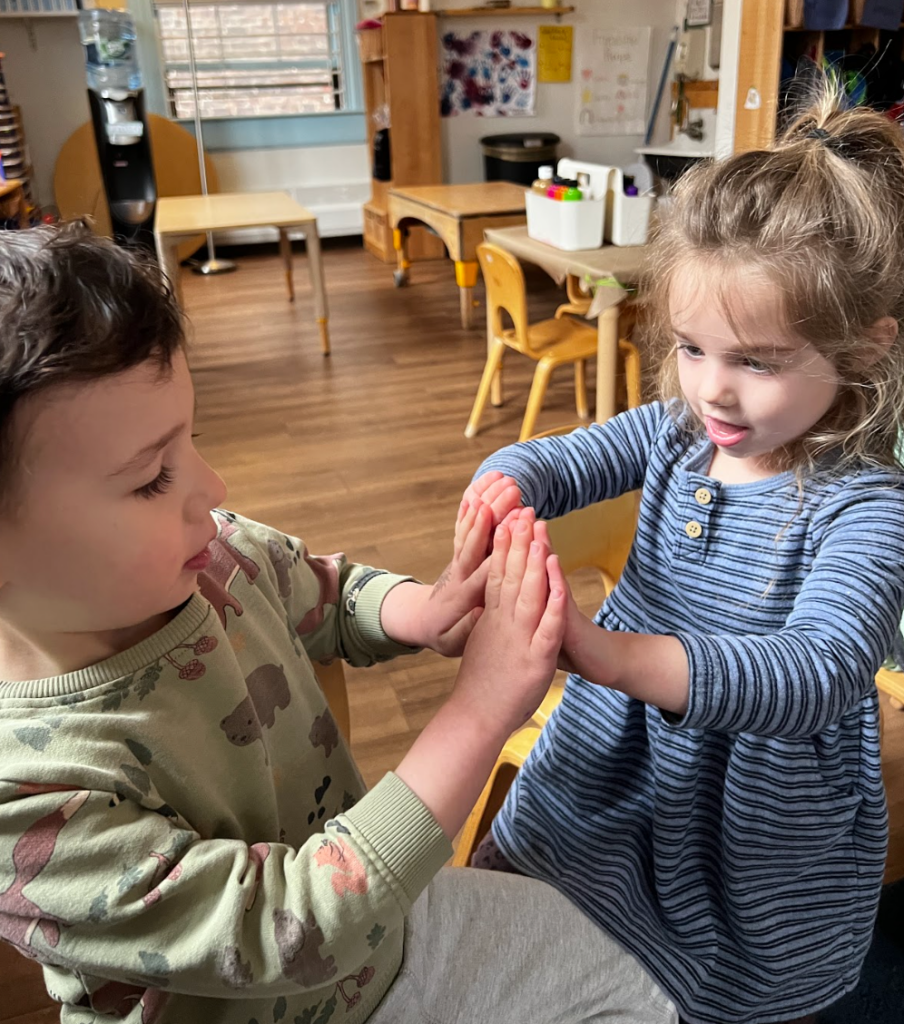 Studio– Zig Zag art work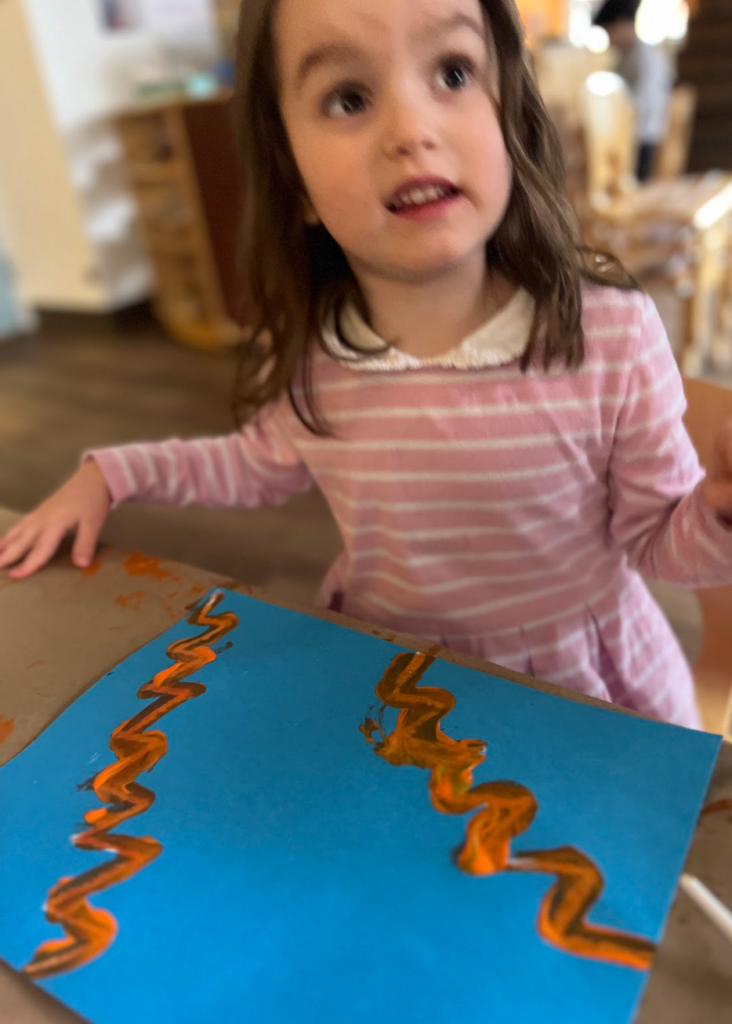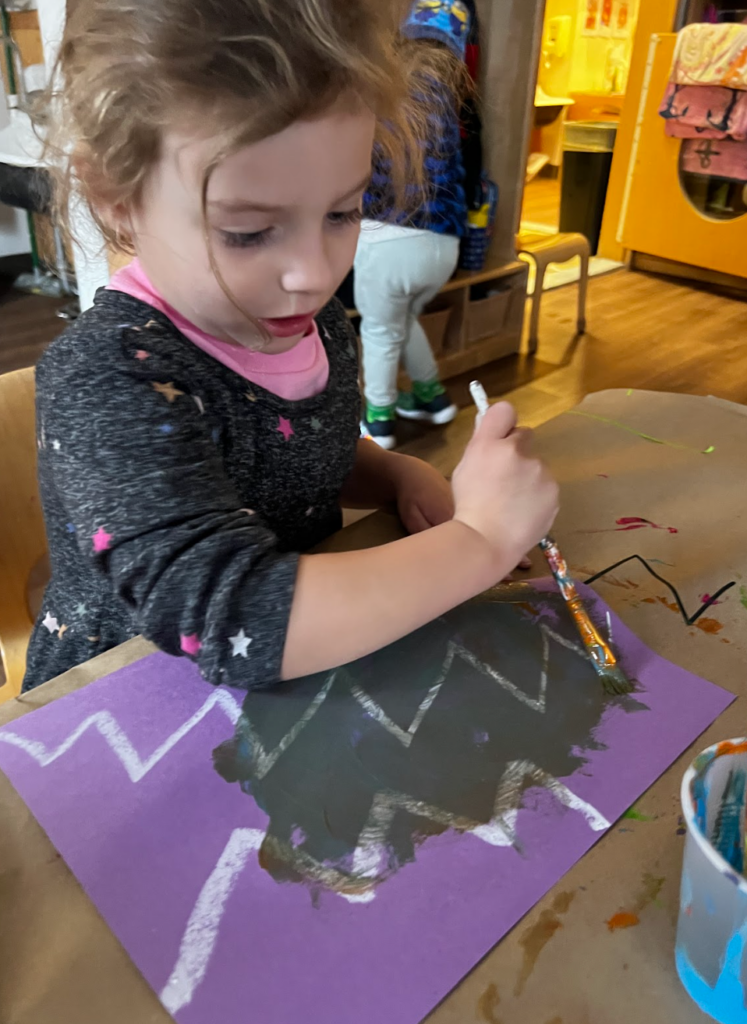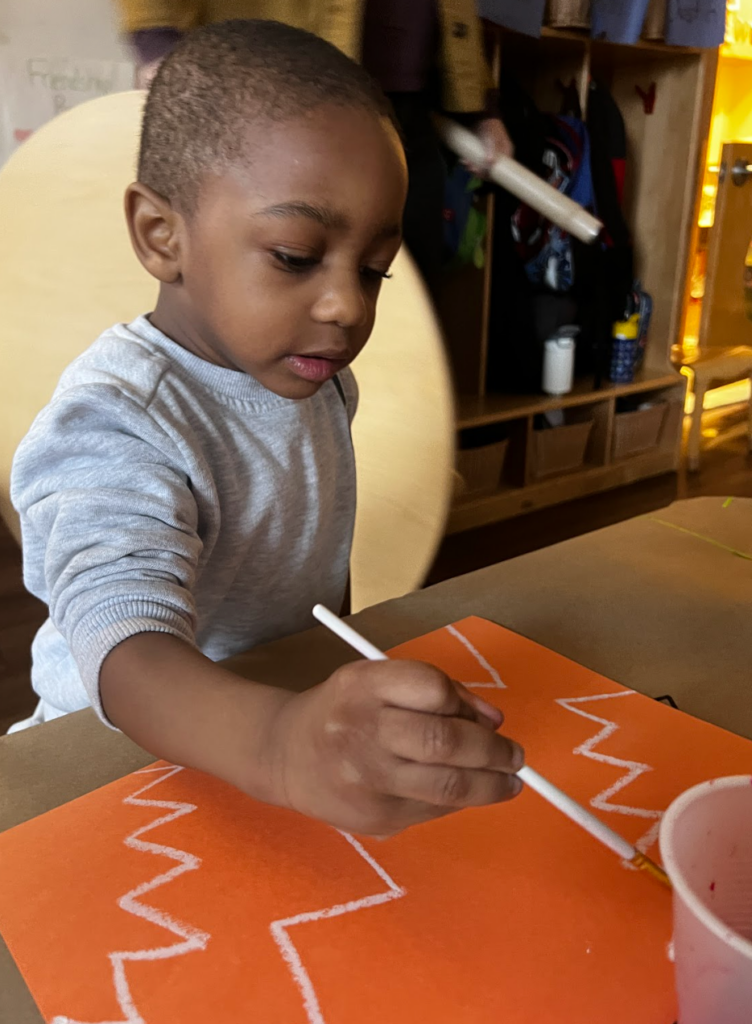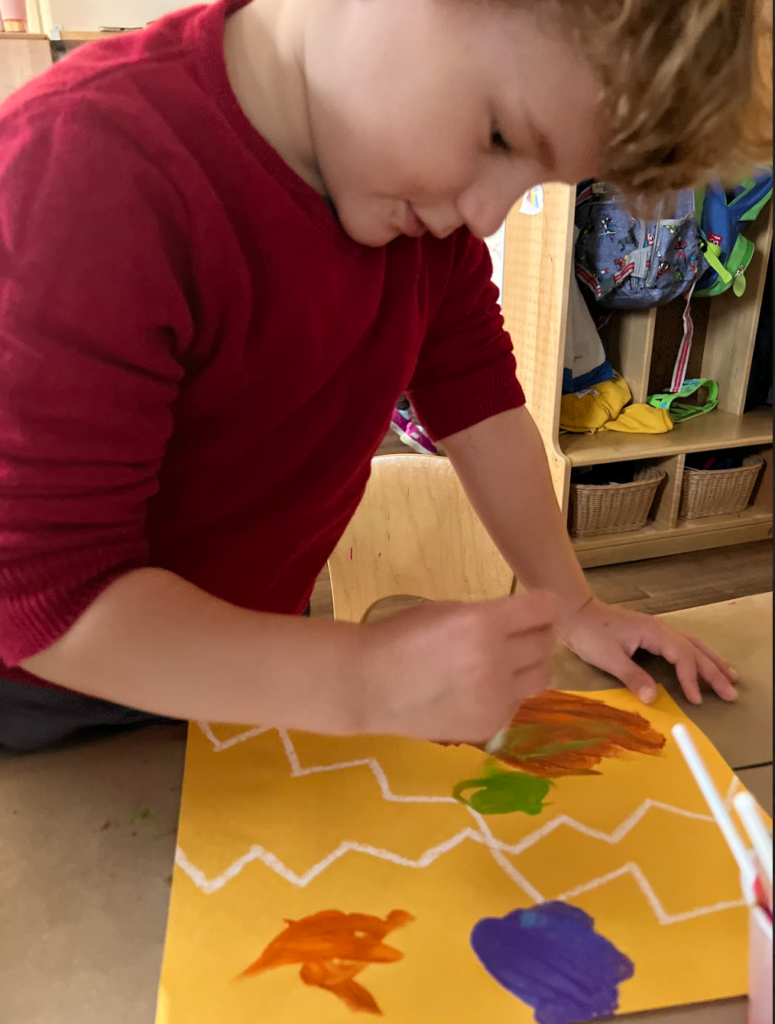 Jordan helped everyone load their artwork onto the drying rack. Thanks, Jordan!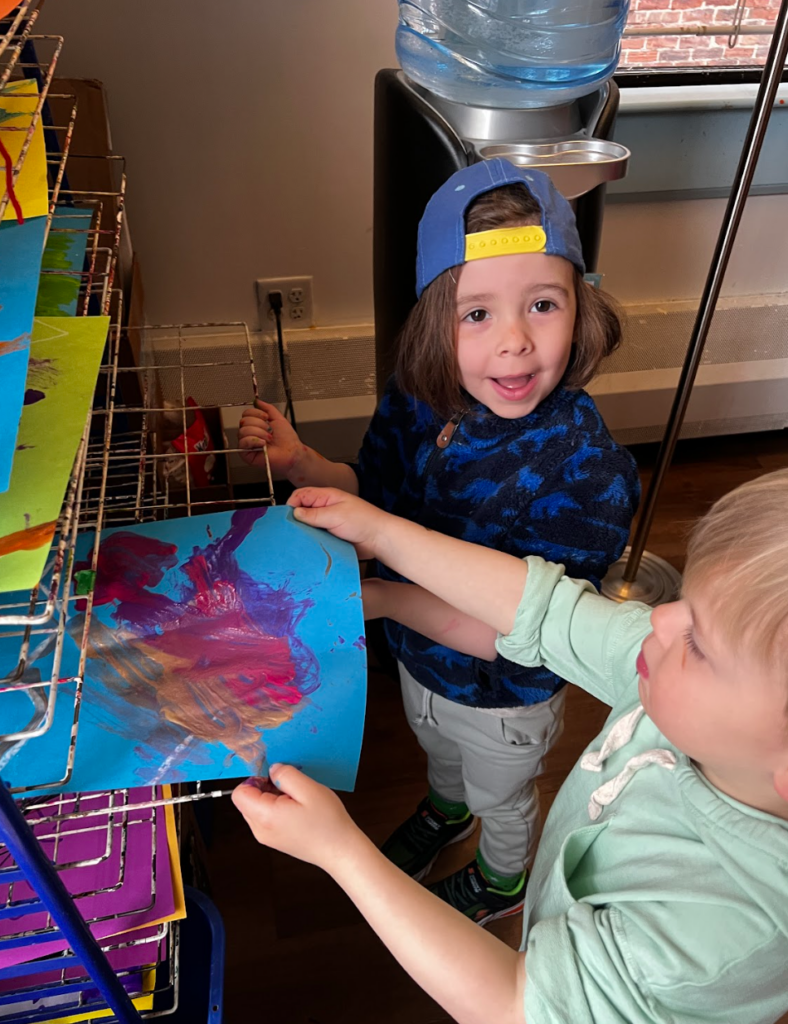 Tommy drew a picture of different planets!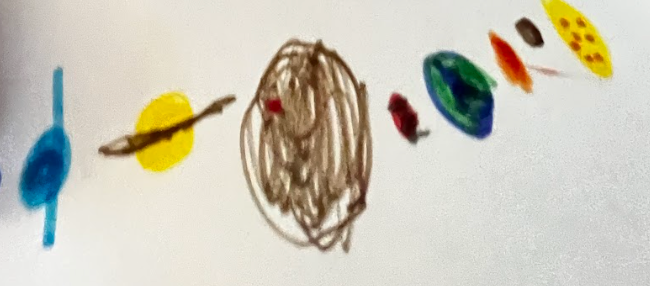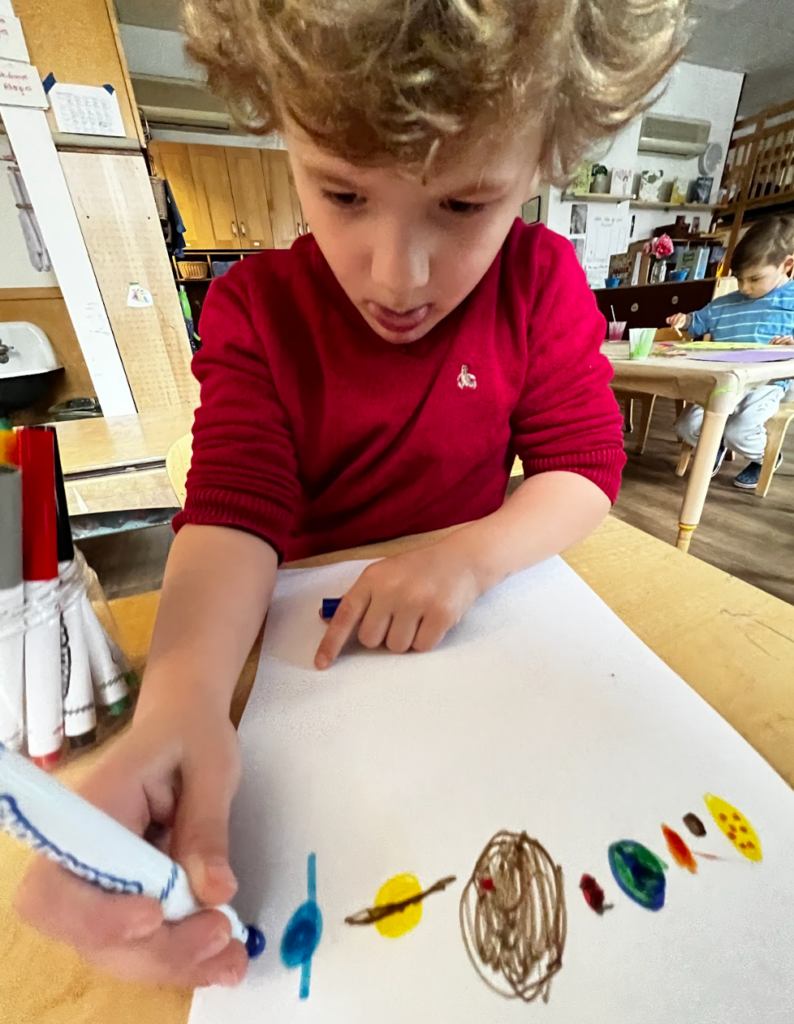 See you tomorrow!