Happy Monday! Today, was a great day in the Blue Room. Our last letter of the week is Zz. We brain stormed a few things that began with Z, Zoey, Zebra, Zipper! Keep an eye out for more words that begin with the letter Z. We had an extra long playtime out on the back playscape today because it was so beautiful out! Friends found flowers and special pebbles that reminded us of Narayan! Our play stand for April is a Todd Parr Book Shop!
New school family jobs– Jack L is our Line leader, William is our Kid Counter, Stevie our Librarian, and Jordan our Goodbye Wisher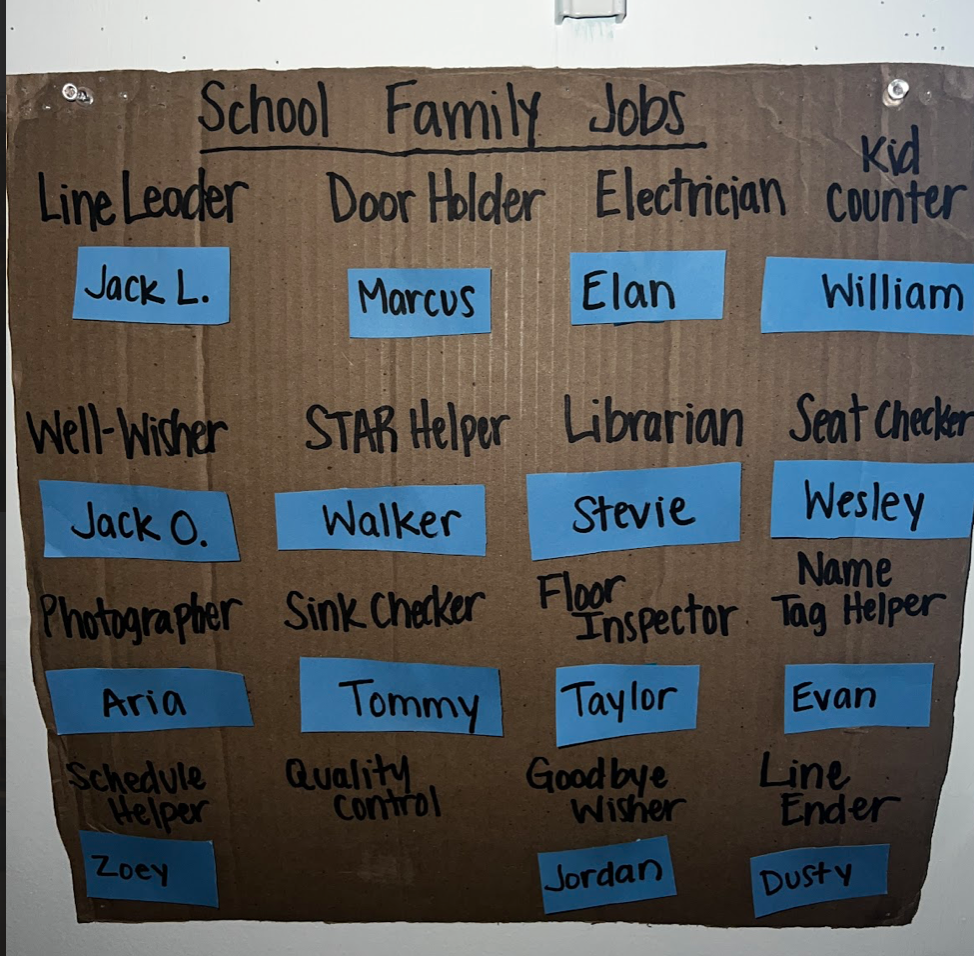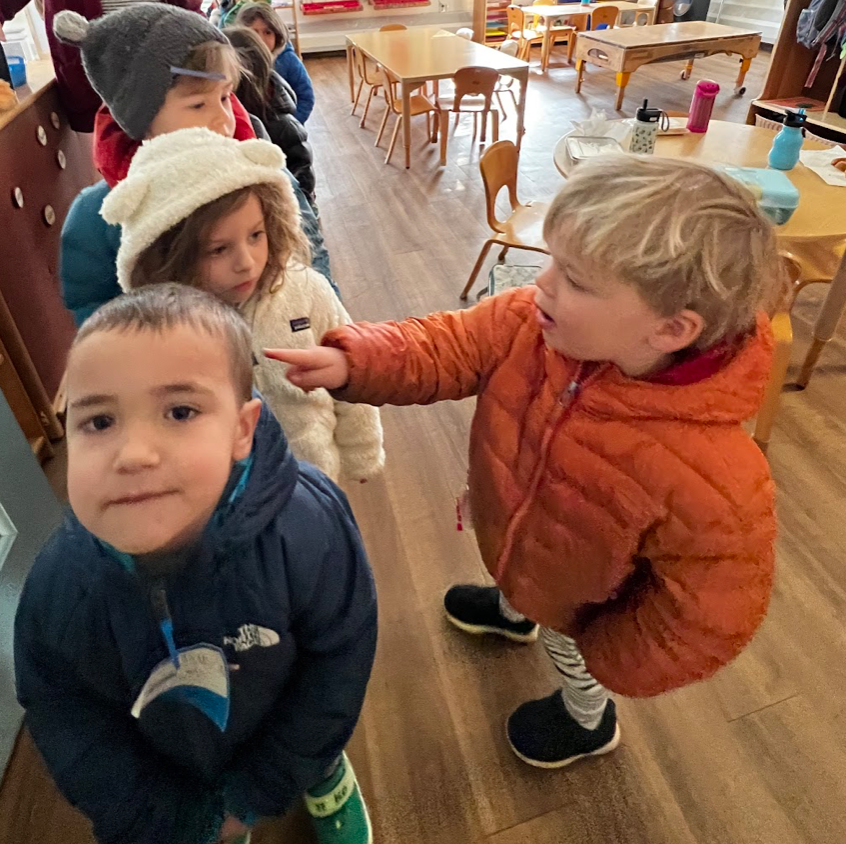 Today we read Giraffes Can't Dance by Giles Andreae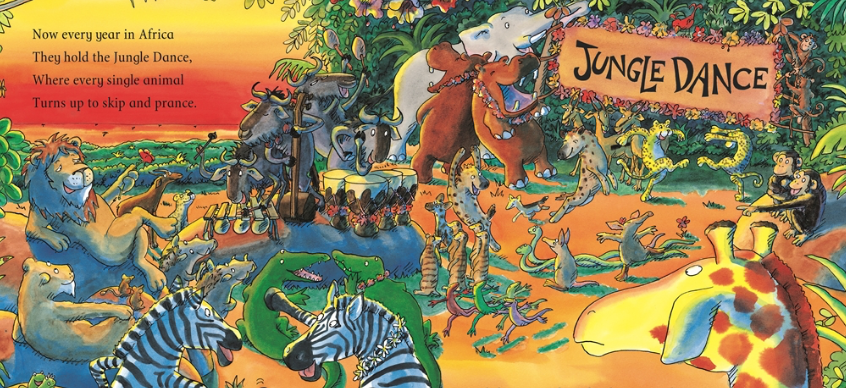 Dramatic Play- Todd Parr Book Shop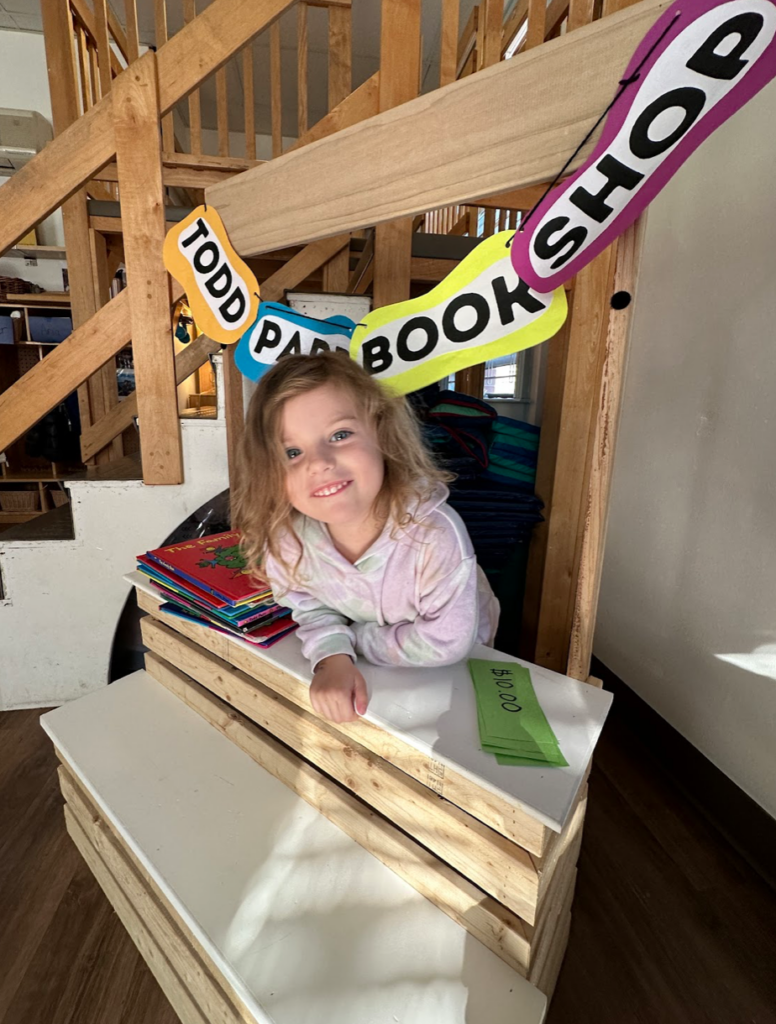 Studio table- Words that begin with a Zz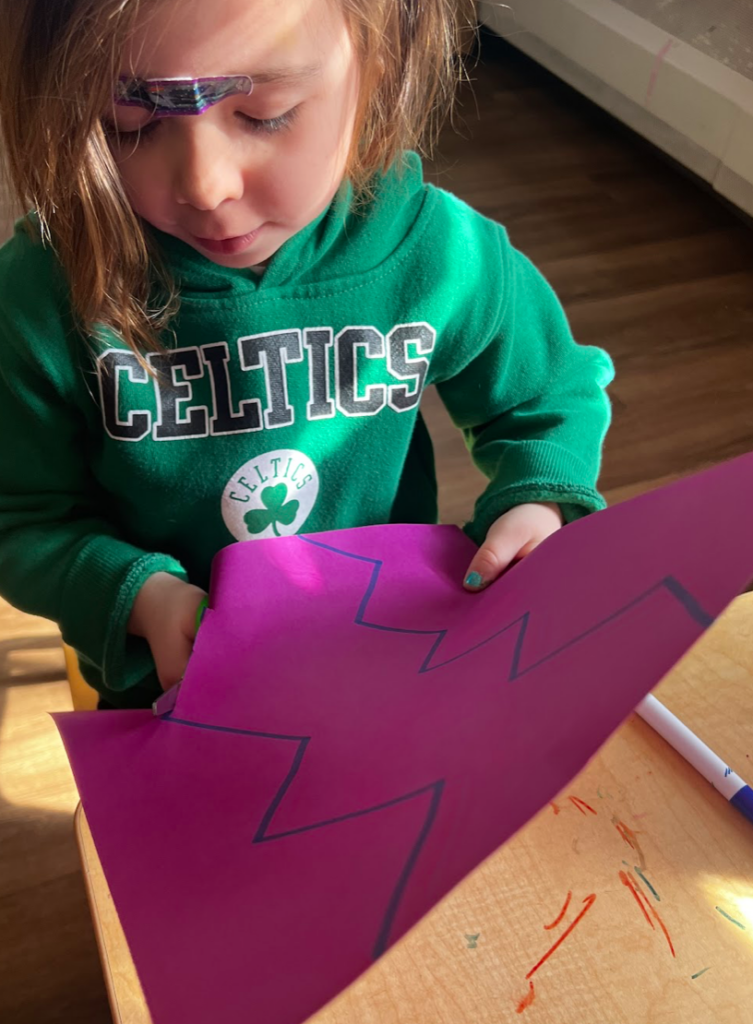 Pentagons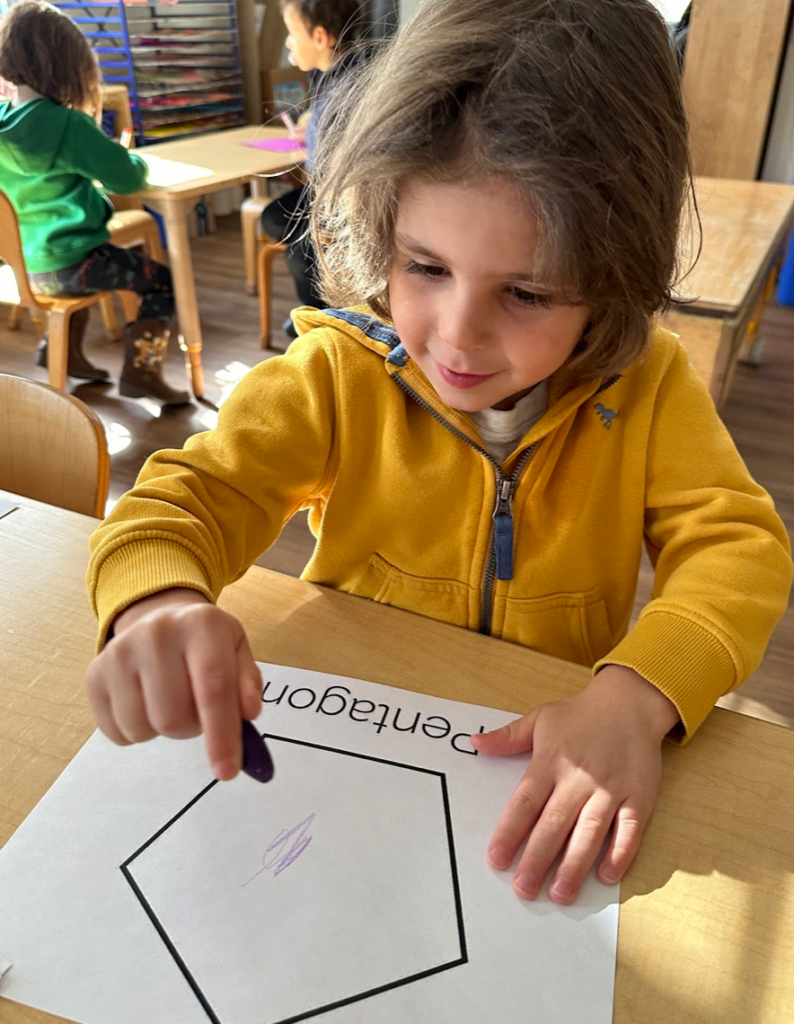 Around the classroom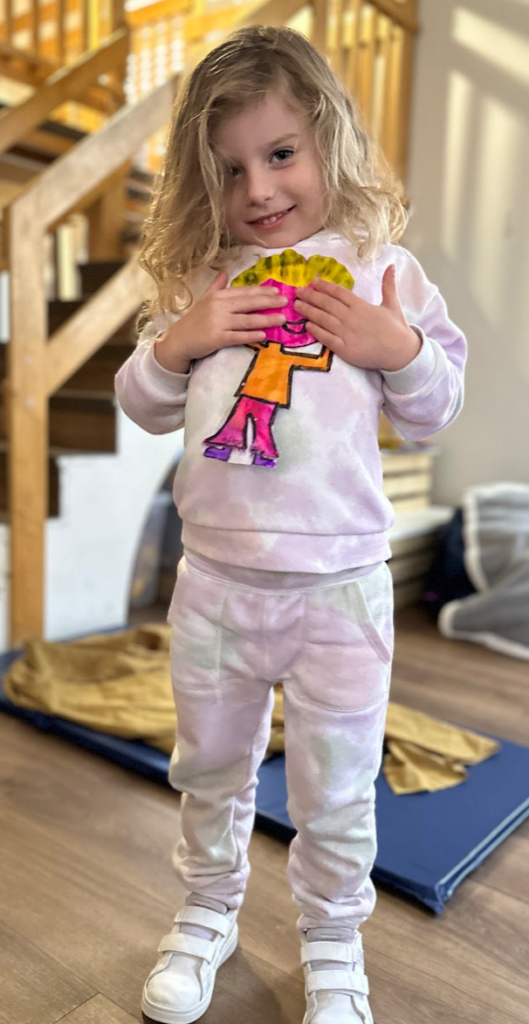 See you tomorrow!