We had an eXcellent Thursday in the Blue Room! We made the letter Xx out of popsicle sticks and play dough, played at the pizza stand, and matched upper and lower case letters with the alphabet locks. We read the story, Hooray for Hat by Brian Won, and had a blast jumping, sliding, and digging on the front playground.
Morning Meeting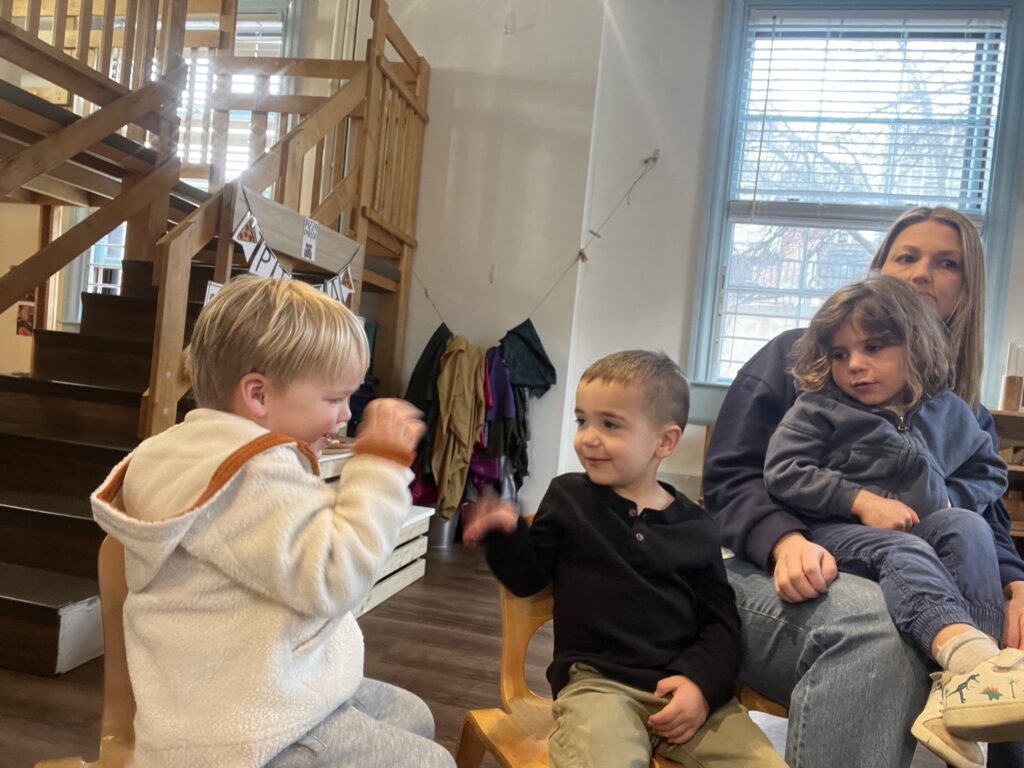 How would you like to be greeted? Sometimes our friends come up with new greetings to choose from during Morning Meeting. Will came up with a "pave" which is a silly wave where you flap your hands quickly, and it has been a popular choice recently!
Classroom Jobs in Action!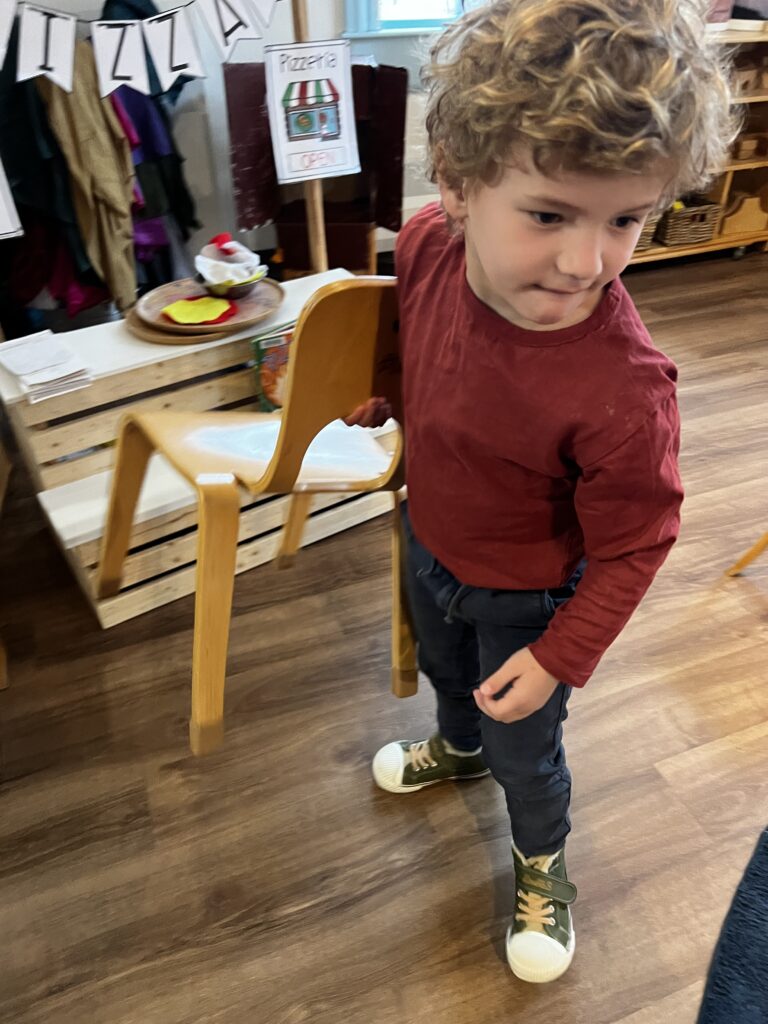 Classroom Explorations
Making the Letter of the Week: Xx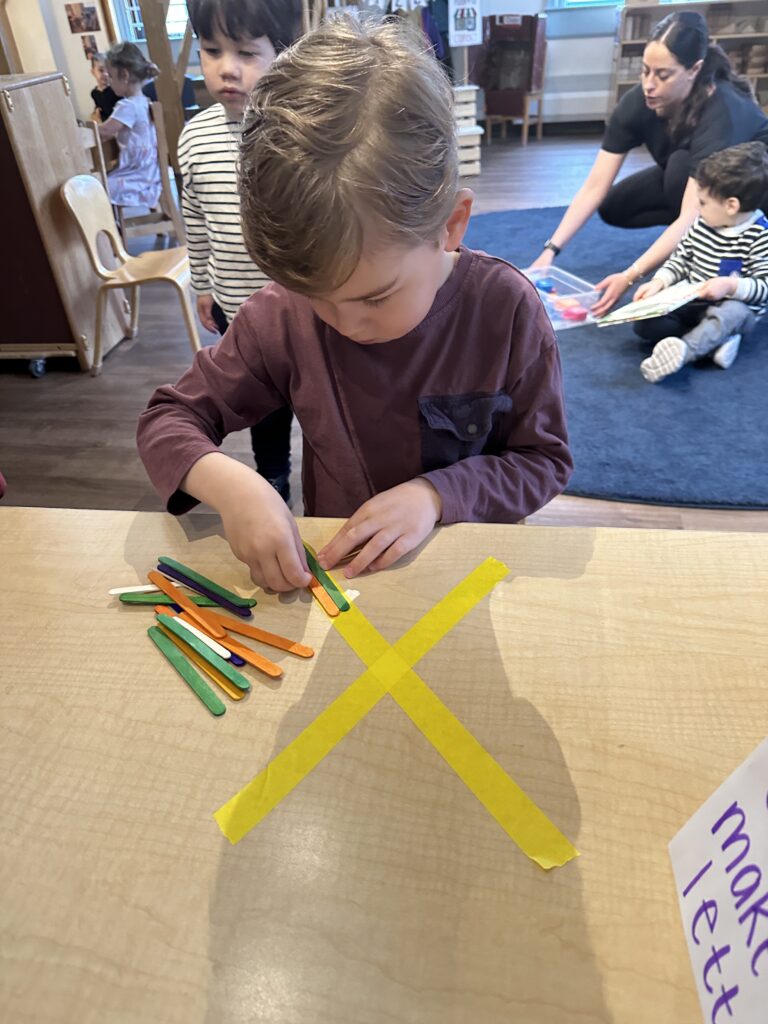 Alphabet Locks: Matching upper and lower case letters with initial sounds–they only unlock when it is a correct match!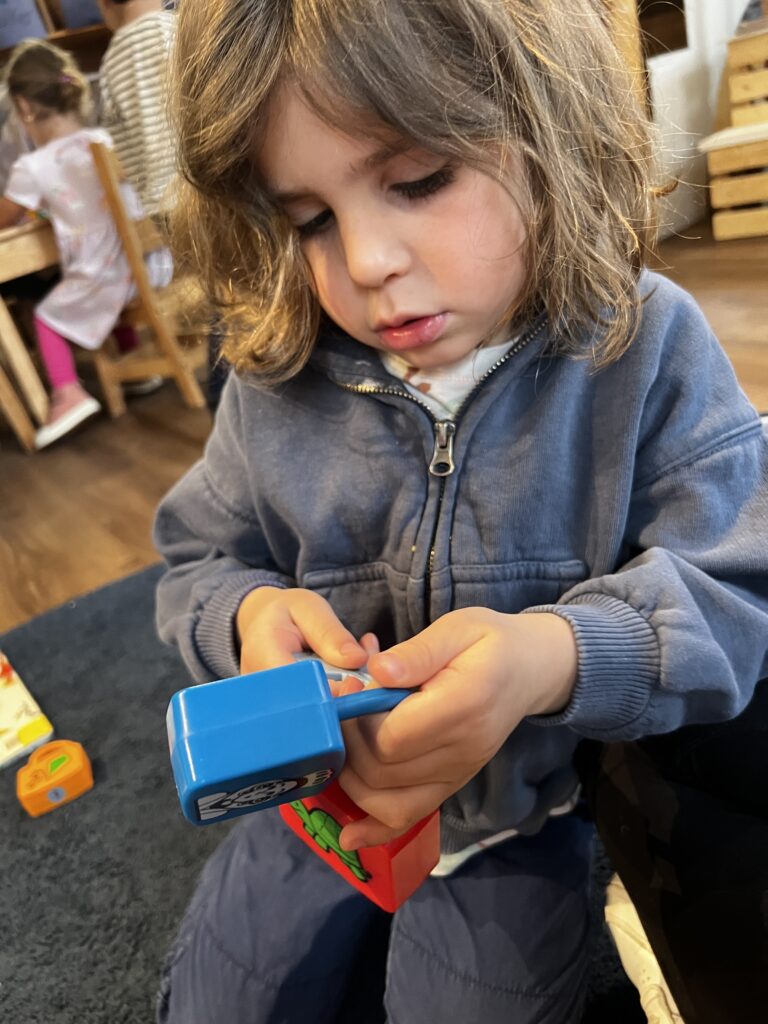 Dramatic Play: Pizzeria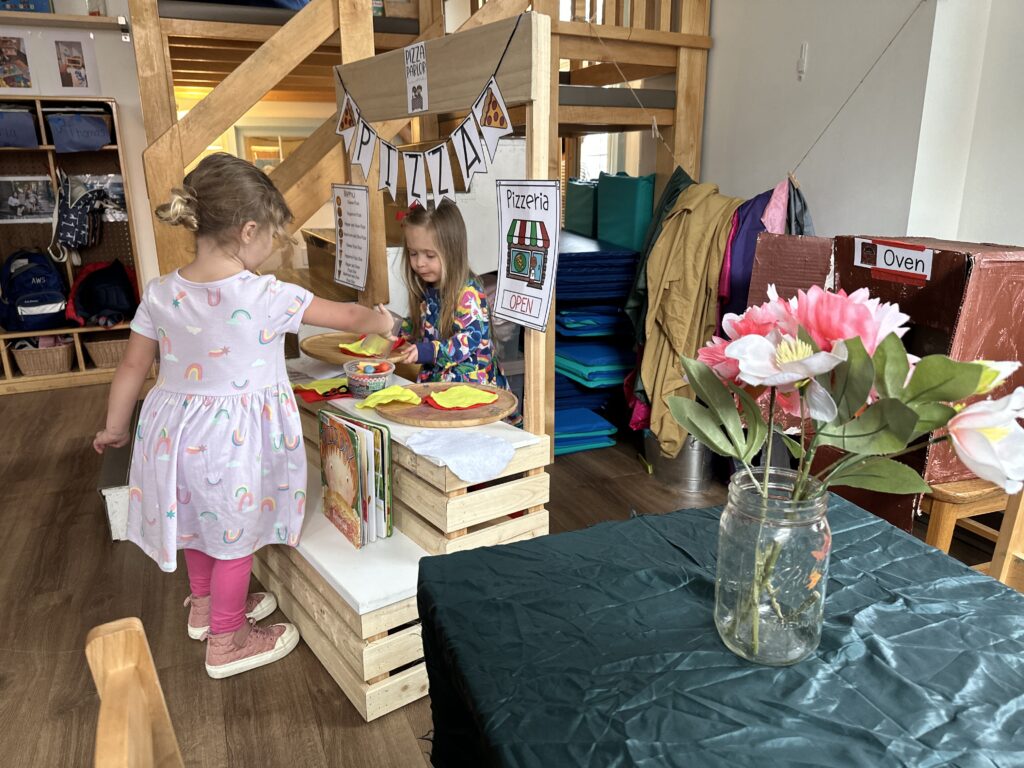 See you tomorrow!