Today, was a great day in the Blue Room. We created a canvas of painted handprints for our friend Narayan. Narayan and his family will be moving to Australia at the end of the month so, we wanted to send him off with a piece of artwork from the Blue Room! We will have a day celebrating Narayan with all of his favorite things next week! Tuesday, March 28th will be Narayan's last day in Blue Room, we will be wishing him well 🙂
At the end of the day, we had a lovely yoga class with Tara Rachel. We listened and stretched to a wonderful story about flowers growing! Friends grew blue, pink, yellow, and green flowers!
Today, we read Bear's New Friend by Karma Wilson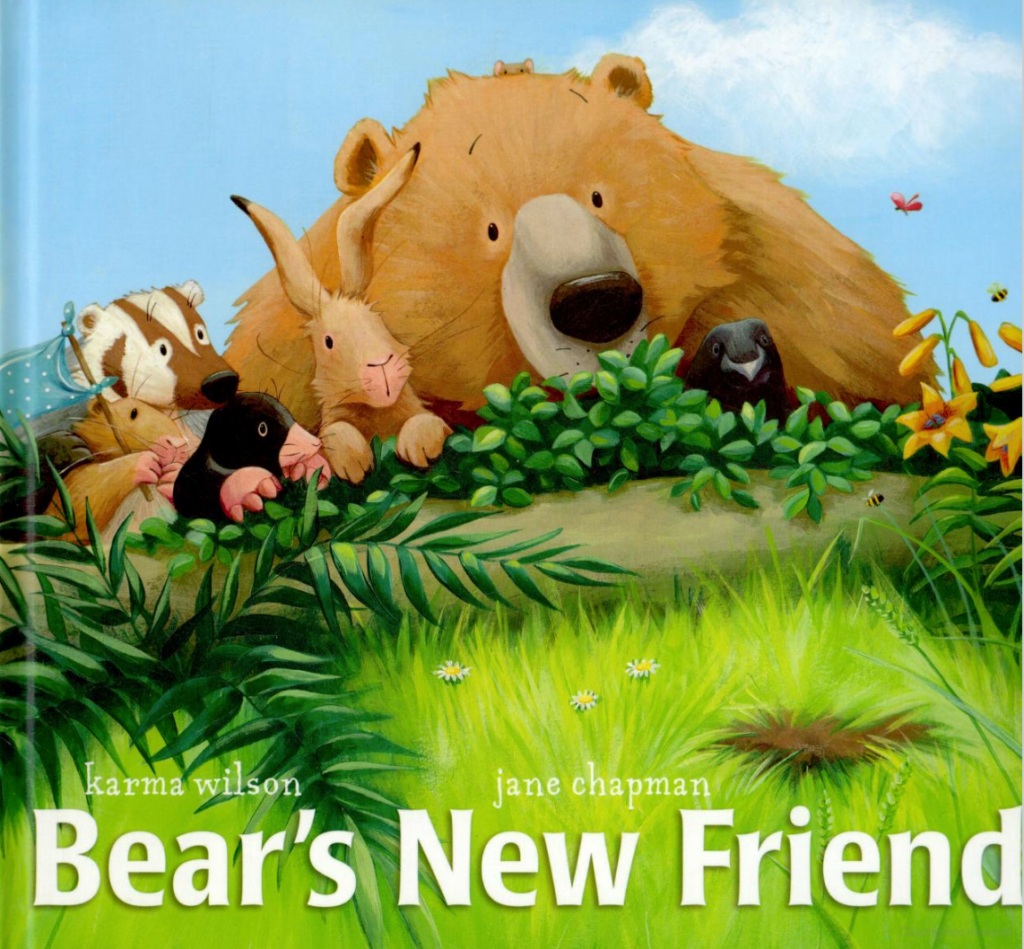 Classroom jobs in action– Jack O is our Electrician, Taylor is our Photographer, and Elan our Line Ender. Thanks, friends!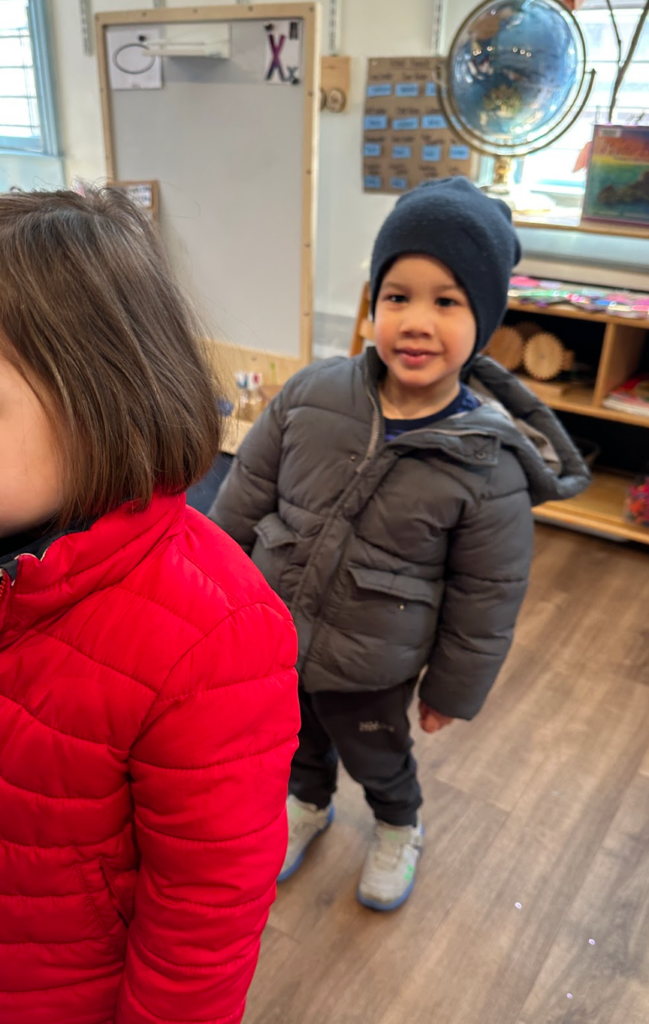 ♡ Farewell artwork for Narayan ♡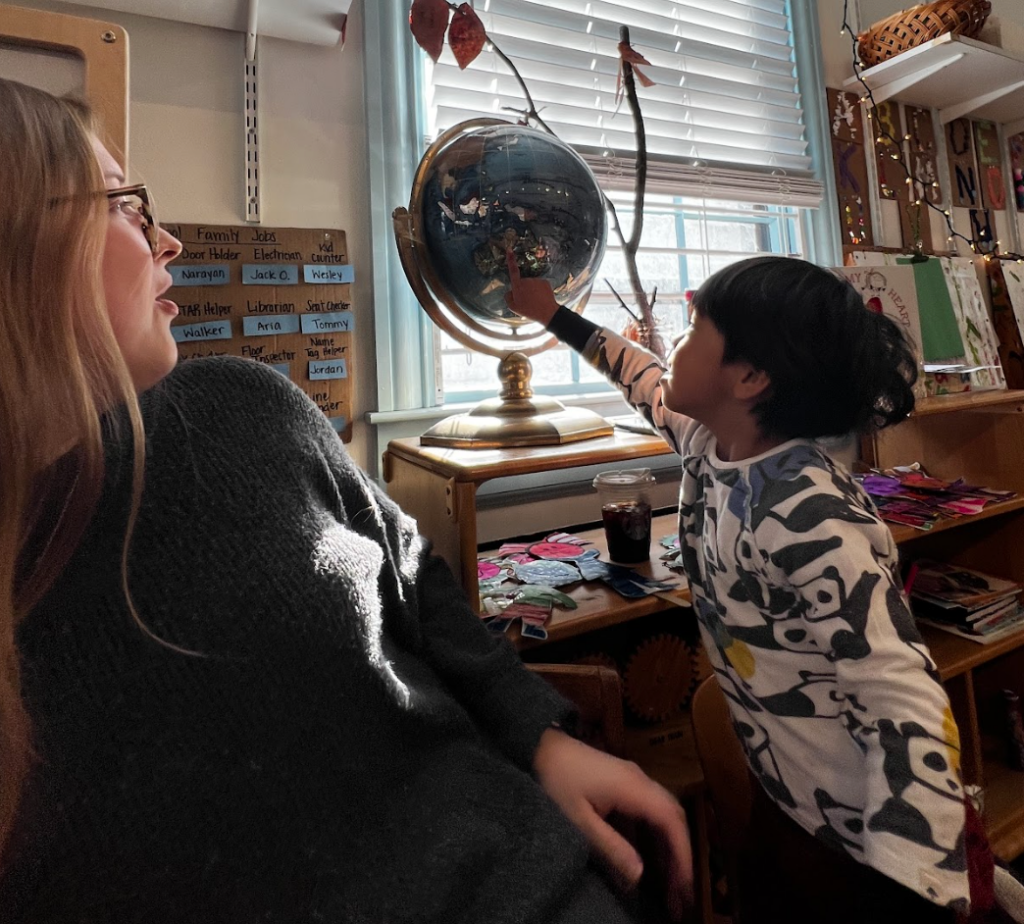 Handprint Canvas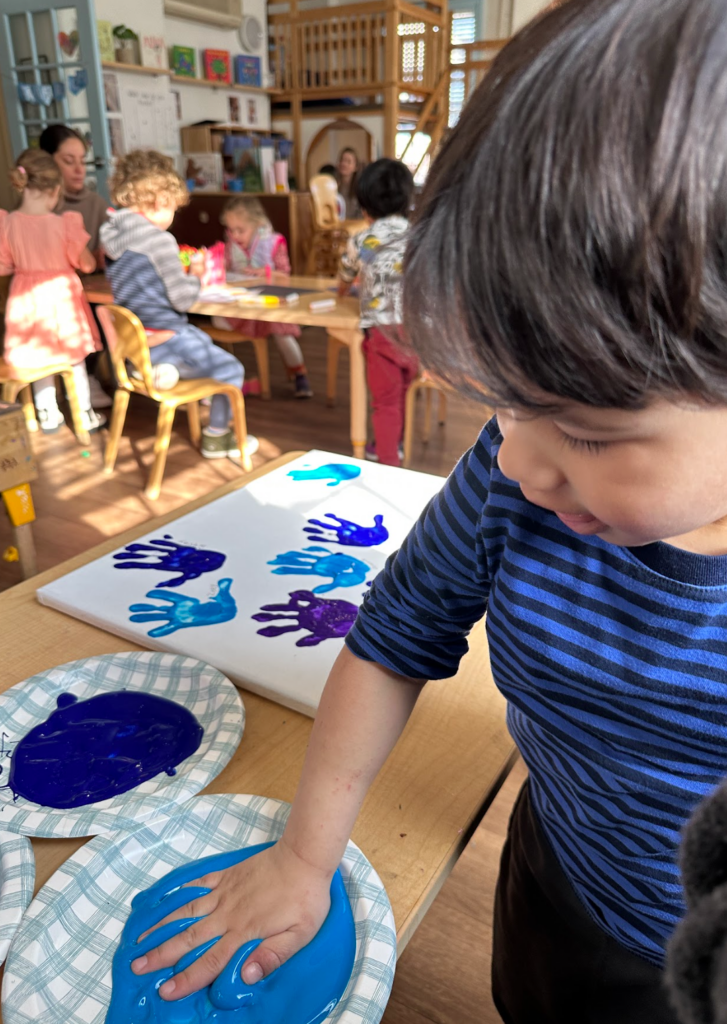 Goodbye Cards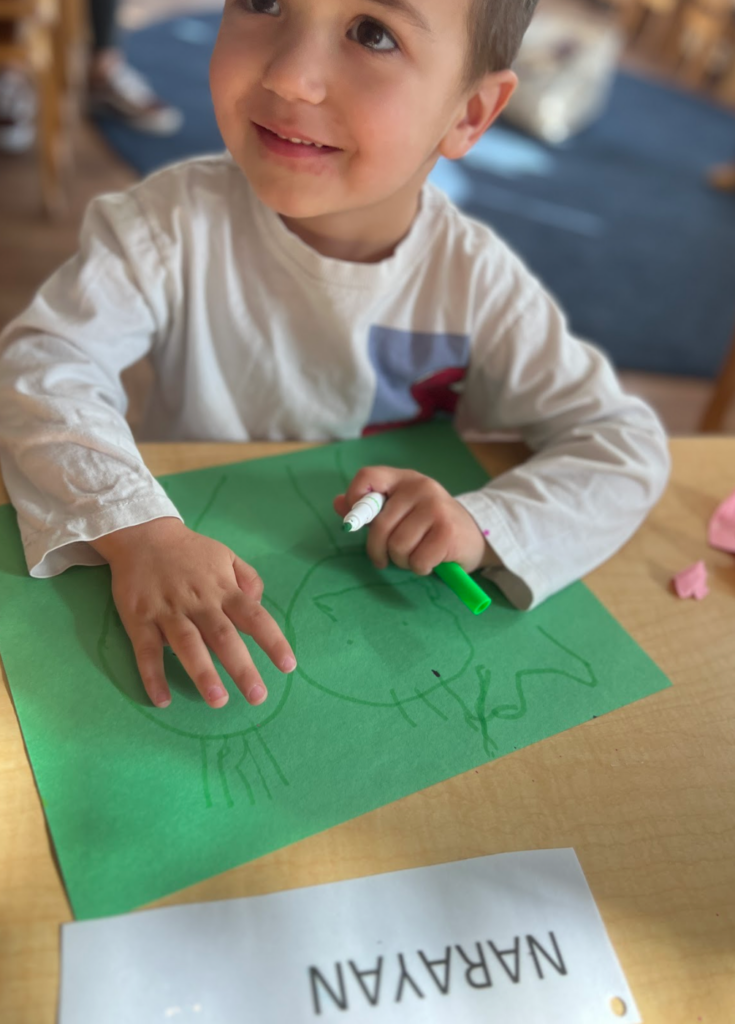 Dramatic play- Friends played with their Todd Parr-inspired character creations. Some characters took a trip to the pizzeria, art studio, and rug for Storytime!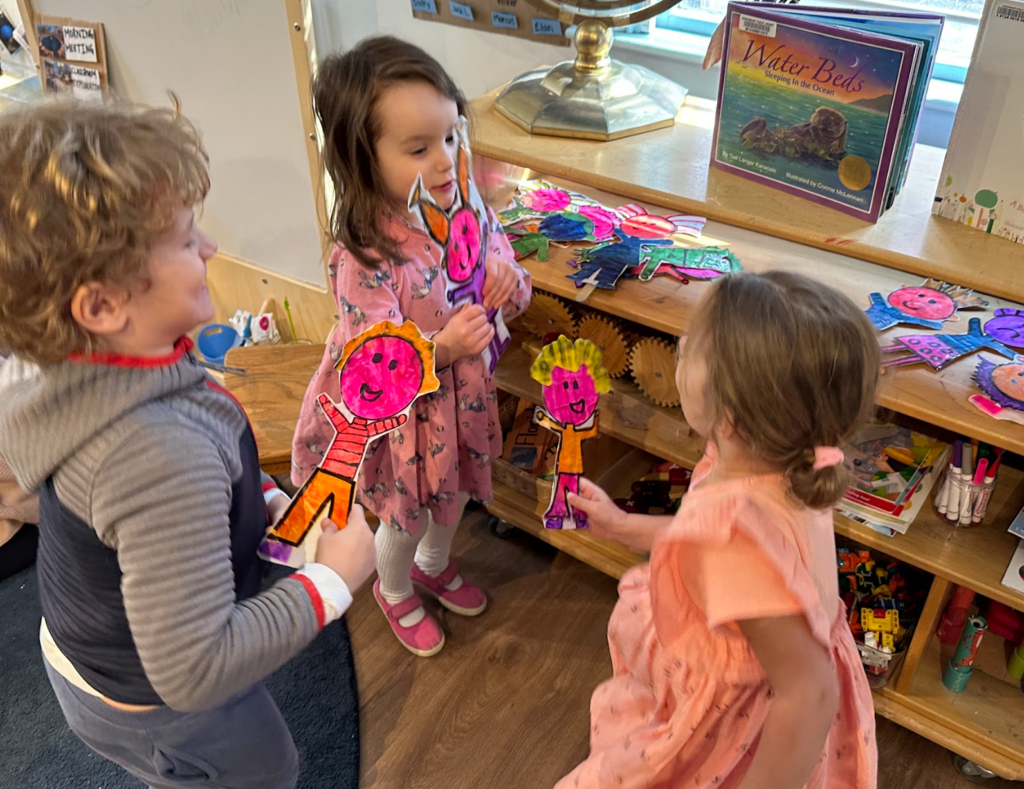 Pizzeria– Table, flowers, and tablecloths were added to our pizzeria!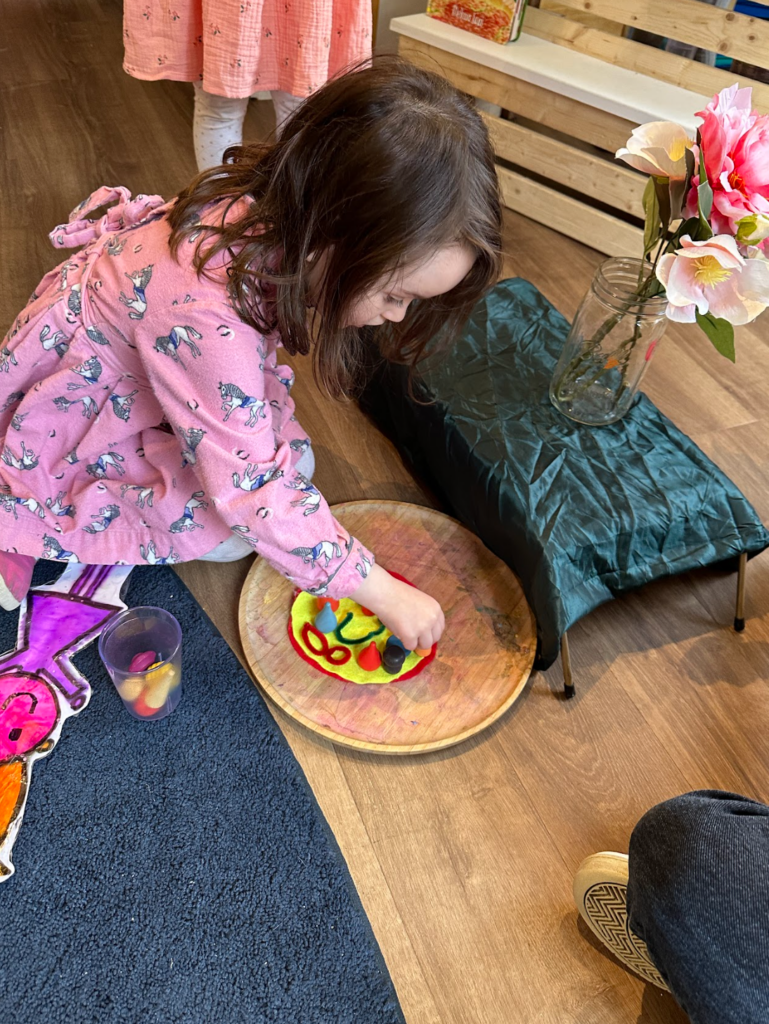 The letter Xx– Exit, Red Sox, Box, Six, X-ray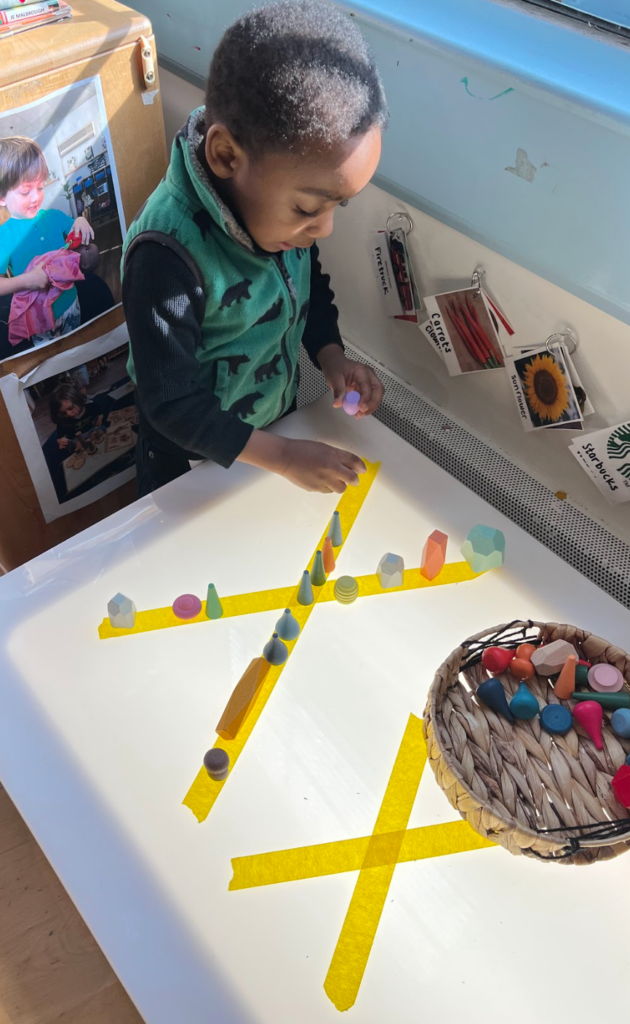 See you tomorrow!