Happy Tuesday! Today was a great day in the Blue Room. We talked about triangles, ovals, rectangles, hexagons, and circles. Each friend got to match their shapes with one on the board. Ms.Sheryl came today and friends got the opportunity to create butterfly pictures! We are so excited for Spring to finally be here, so we decided to create observational drawings of the flowers on the back playscape. To end our day we sang some wonderful songs with Ms. Carol.
Classroom jobs in action– Jordan is our Name Tag Helper and Dusty is our Schedule Helper, and William our Line Leader Thank you, friends!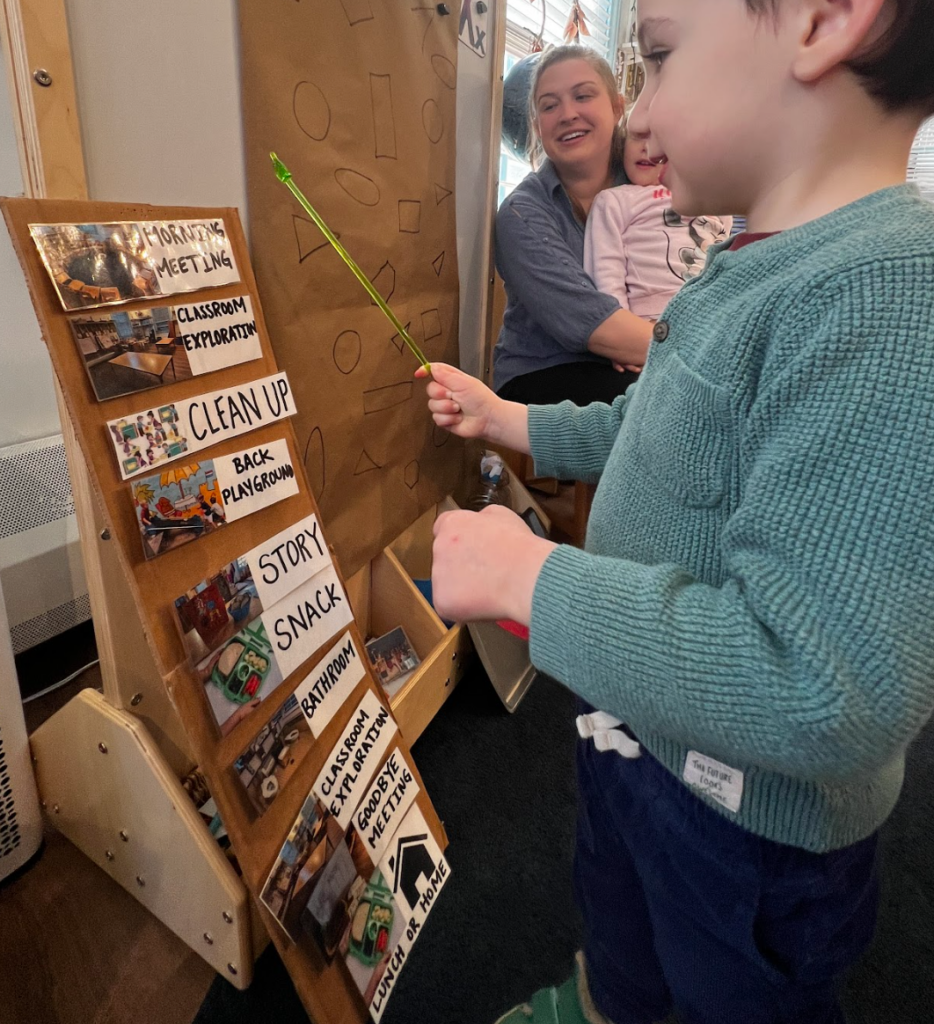 Our STAR helper wasn't here so William filled in and chose the "pretzel" breath today.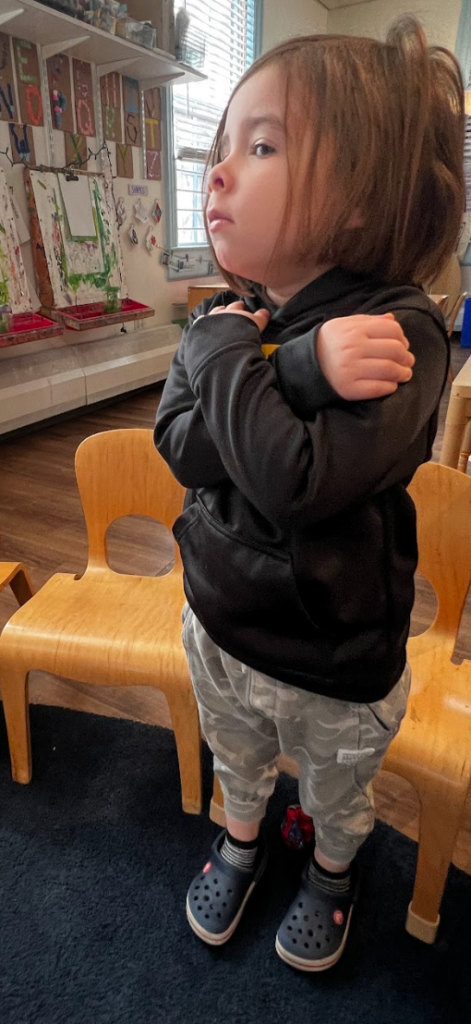 Morning meeting matching- Friends each picked a shape card and matched it to the shape on the board.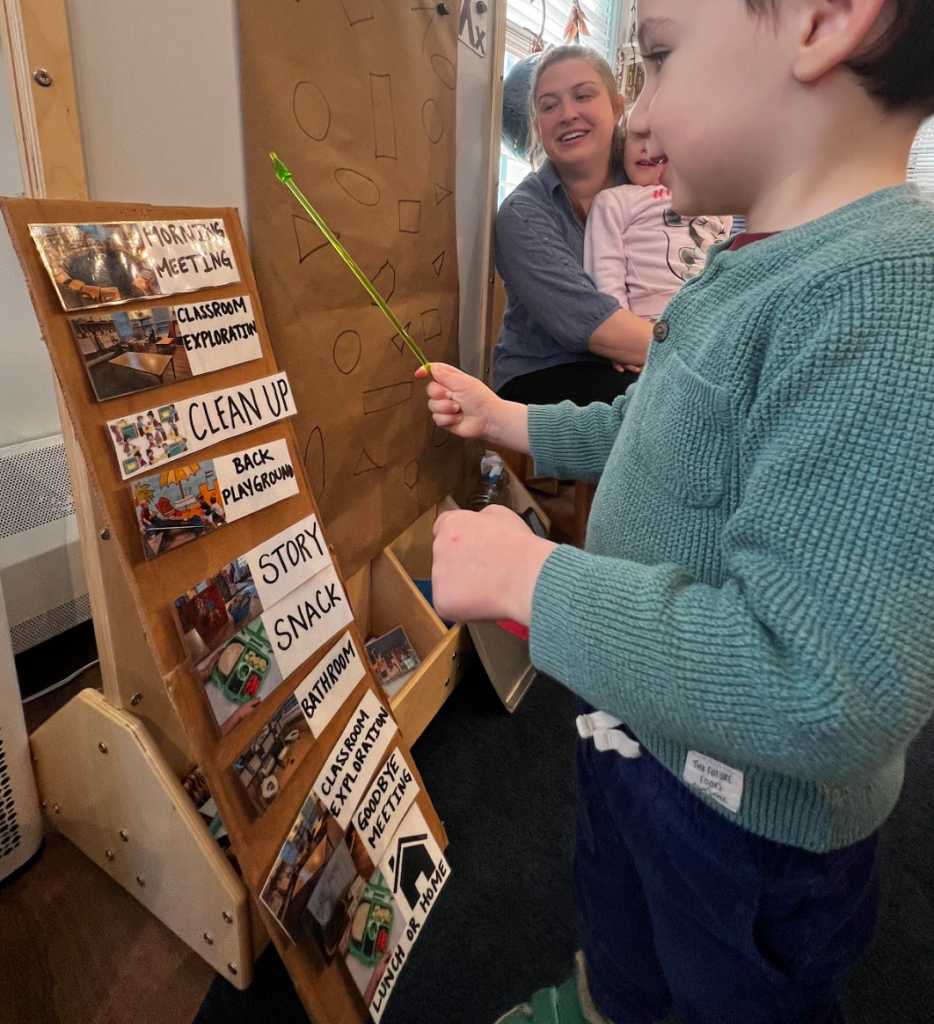 Butterflies with Ms.Sheryl- Friends worked on using two hands simultaneously while coloring the butterfly.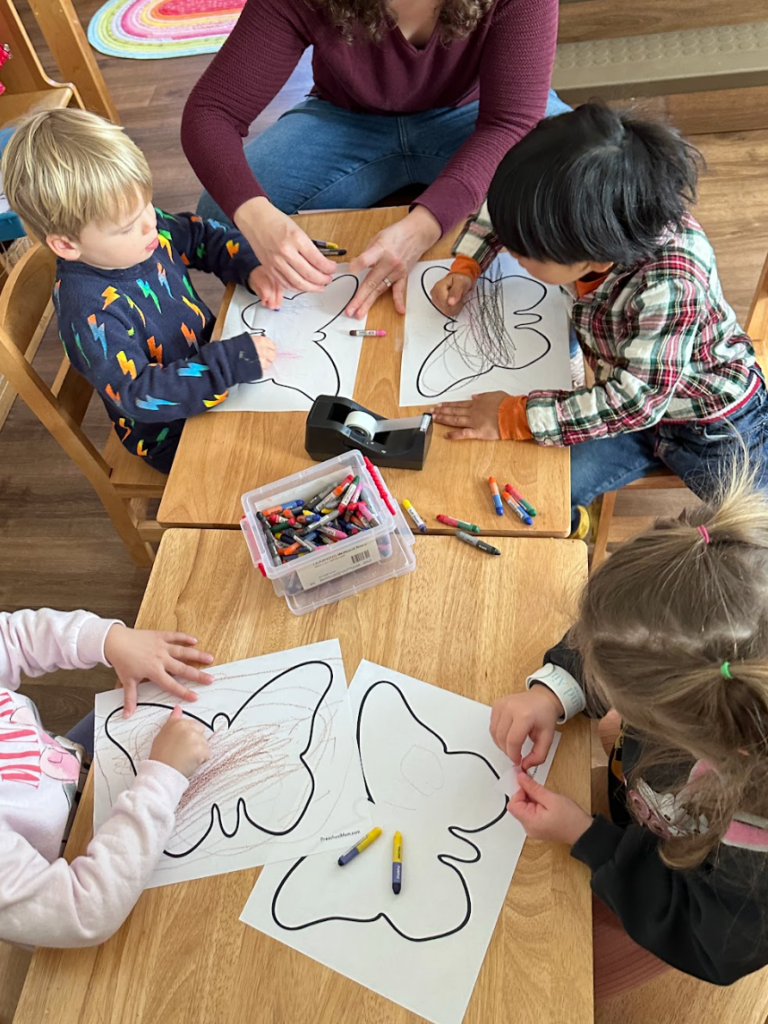 Observational drawing- Purple flowers on the back playscape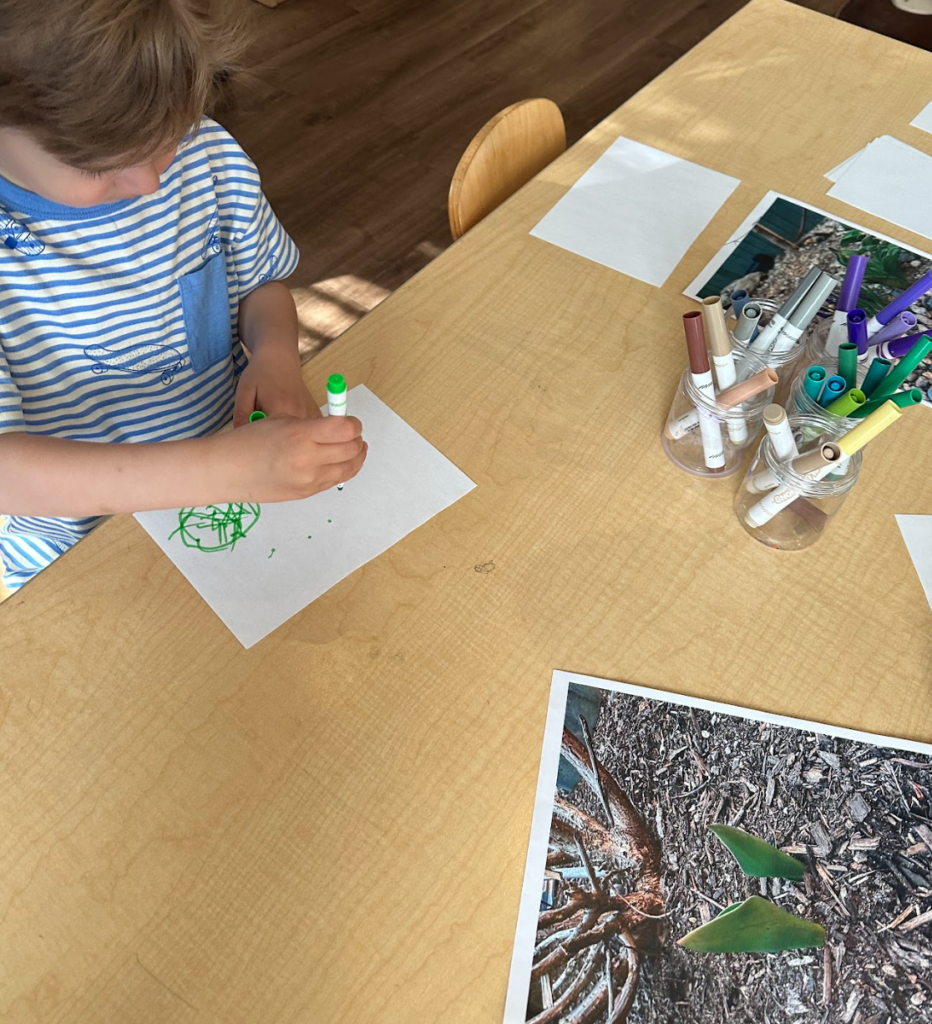 See you tomorrow!