It's a new week full of new beginnings. New letter, new jobs, new shape, and a new season! We found some signs of Spring on the back playground today, friends were very excited to see the purple blooms sprouting up. Today we learned about ovals, introduced the letter Xx, and matched shapes at the math and science table. Friends also enjoyed creating at the studio table, painting at the easel, and cooking pizzas at the play stand! We read Bear Can't Sleep by Karma Wilson, and had fun on the back playground.
School Family Jobs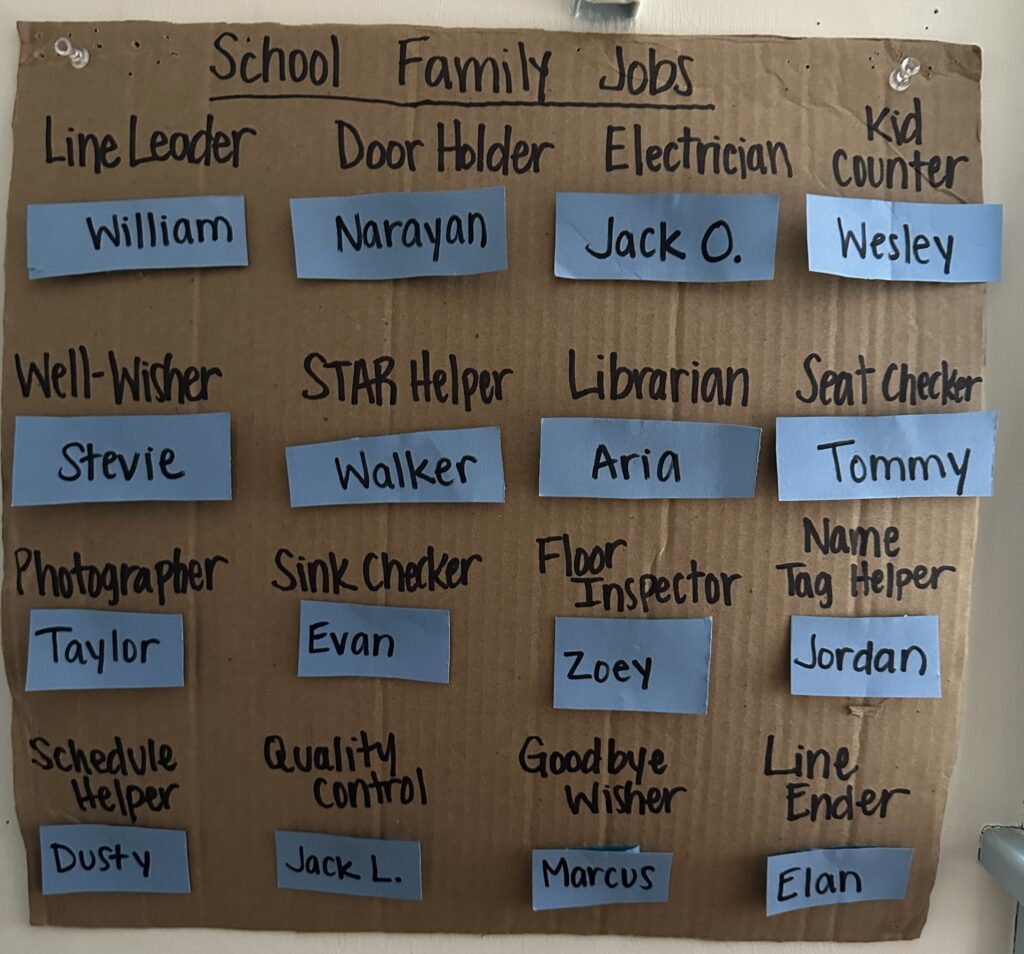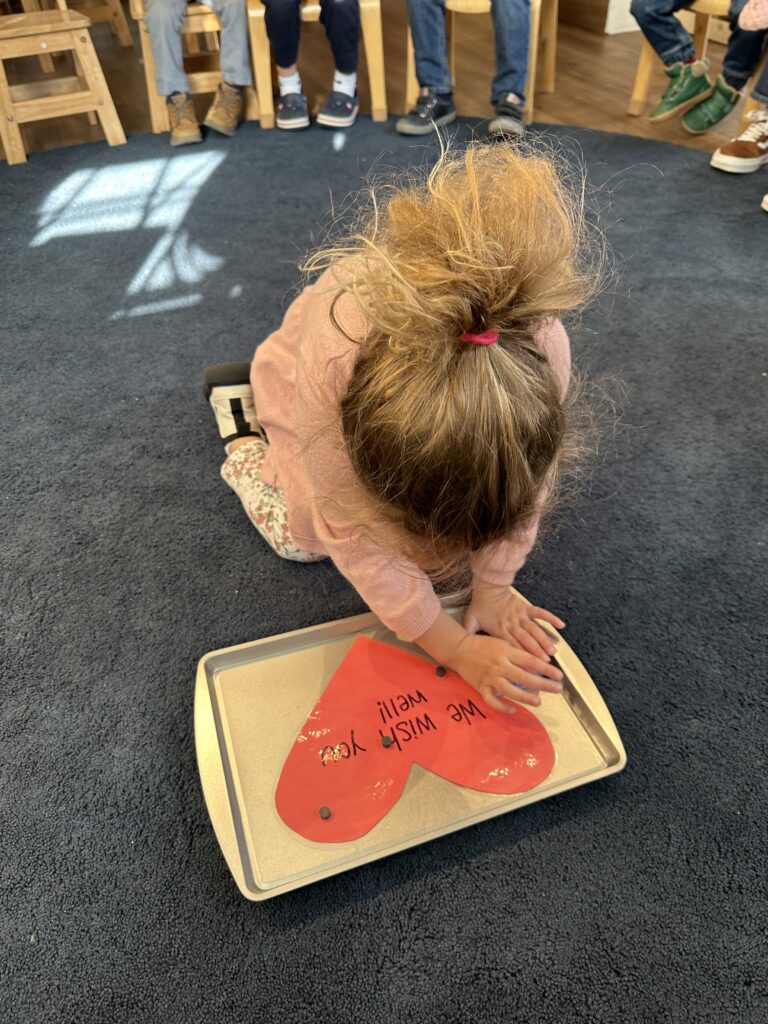 Classroom Explorations
Ovals: The next shape we are learning about is the oval! If you spot any at home or on your way to school, feel free to share with us so we can talk about it during Morning Meeting!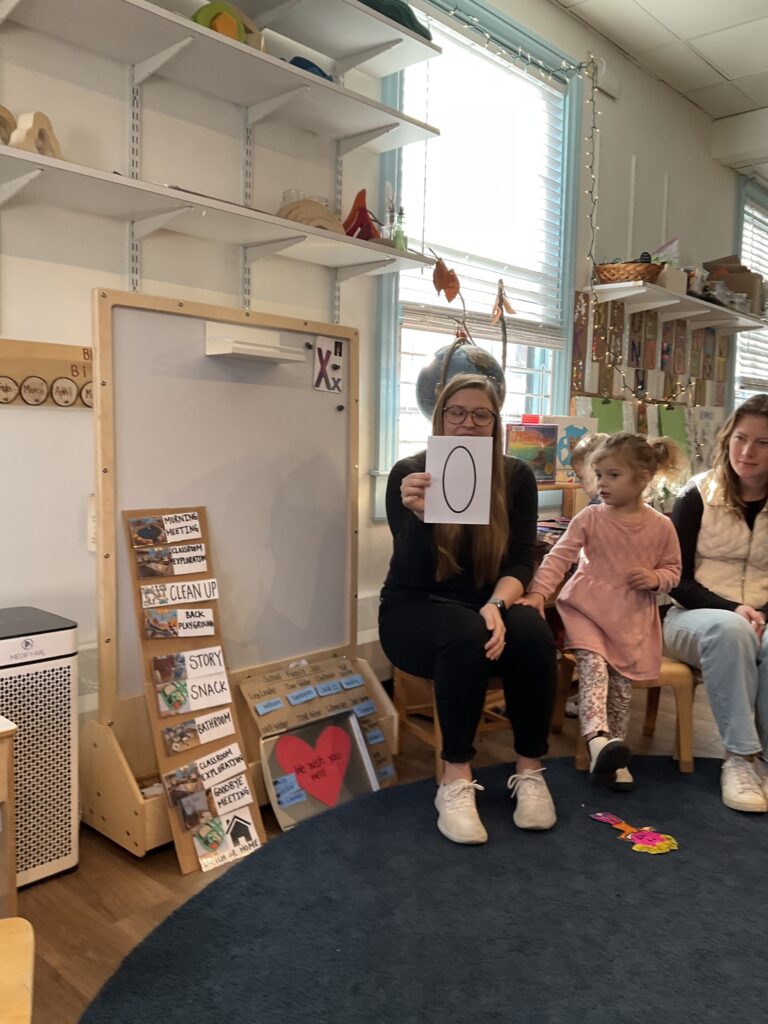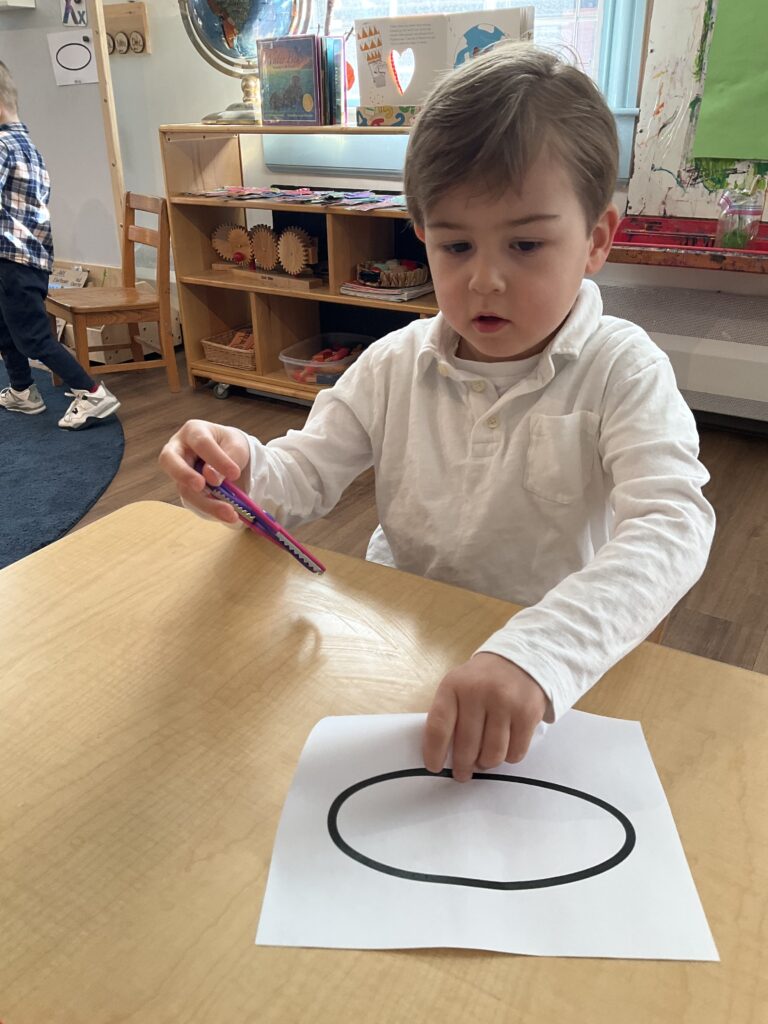 Shape Matching: Friends matched a sticky note to the corresponding shape on the page. When the whole paper was filled up, they worked together to take the sticky notes off for the next person (or to do it again themselves!). This activity not only required shape recognition, but also worked their fine motor skills with peeling and sticking, and involved crossing the midline to reach shapes that might be far away.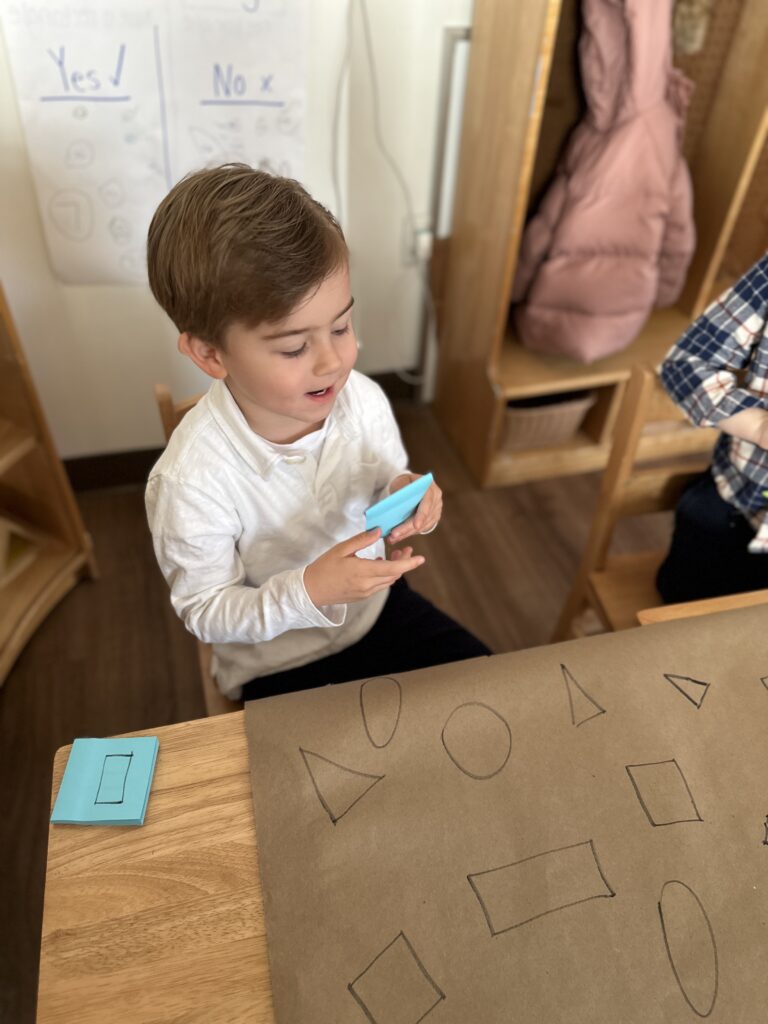 Studio and Easel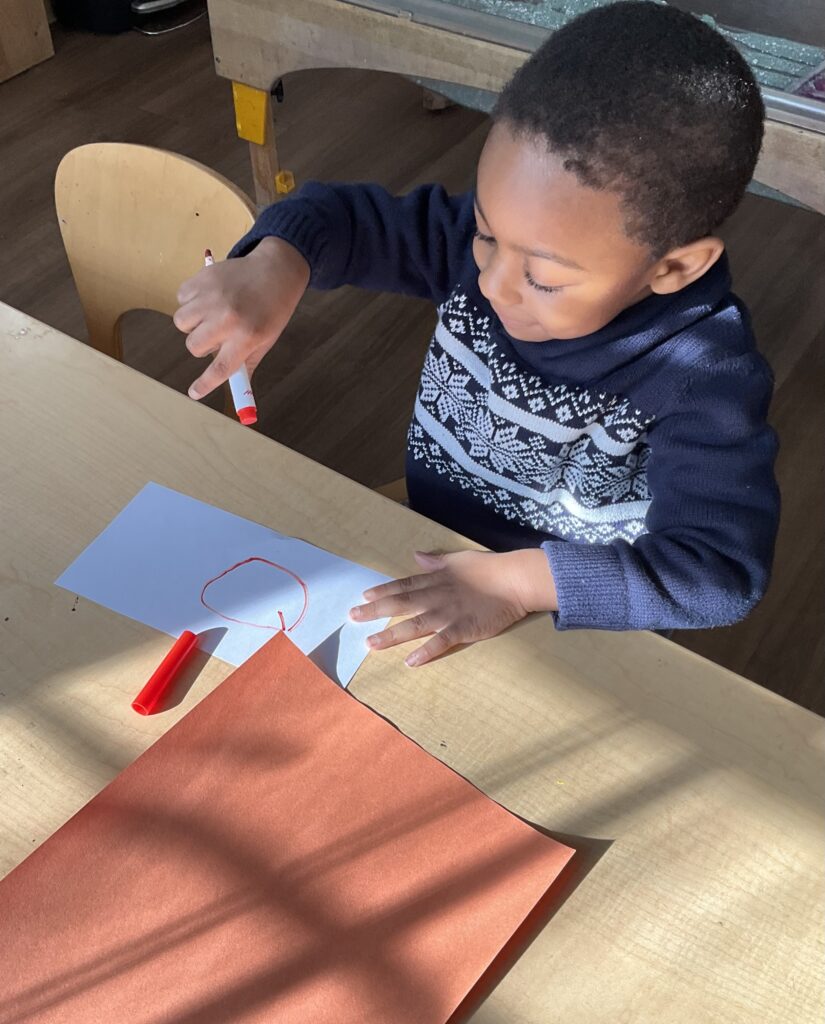 Signs of Spring!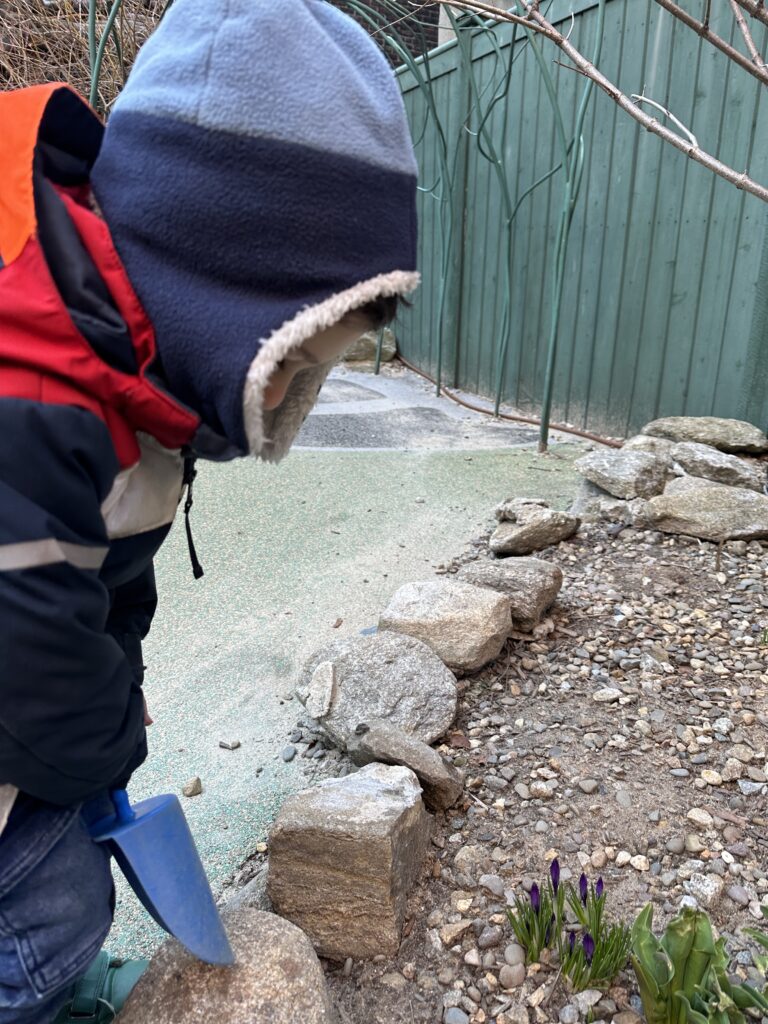 See you tomorrow!