Happy Monday! Today, we introduced our letter of the week, Ww. After practicing the letter Ww sound, we brainstormed a few words that begin with W. Wolf, winter, and water. Be on the lookout for words beginning with Ww! For the next few days, we will be building, tracing, and cutting out hexagons!
Today, we read Duck at the Door by Jackie Urbanovic
Irene's pets hear a knock at the door. It is Duck! His flock has flown south for the winter. Duck settles in his new home and learns some different indoor hobbies. Duck finds himself right at home as he is welcomed by the many different pets. He learns to use the TV remote, cook, and read!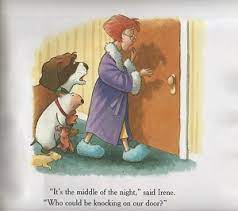 School jobs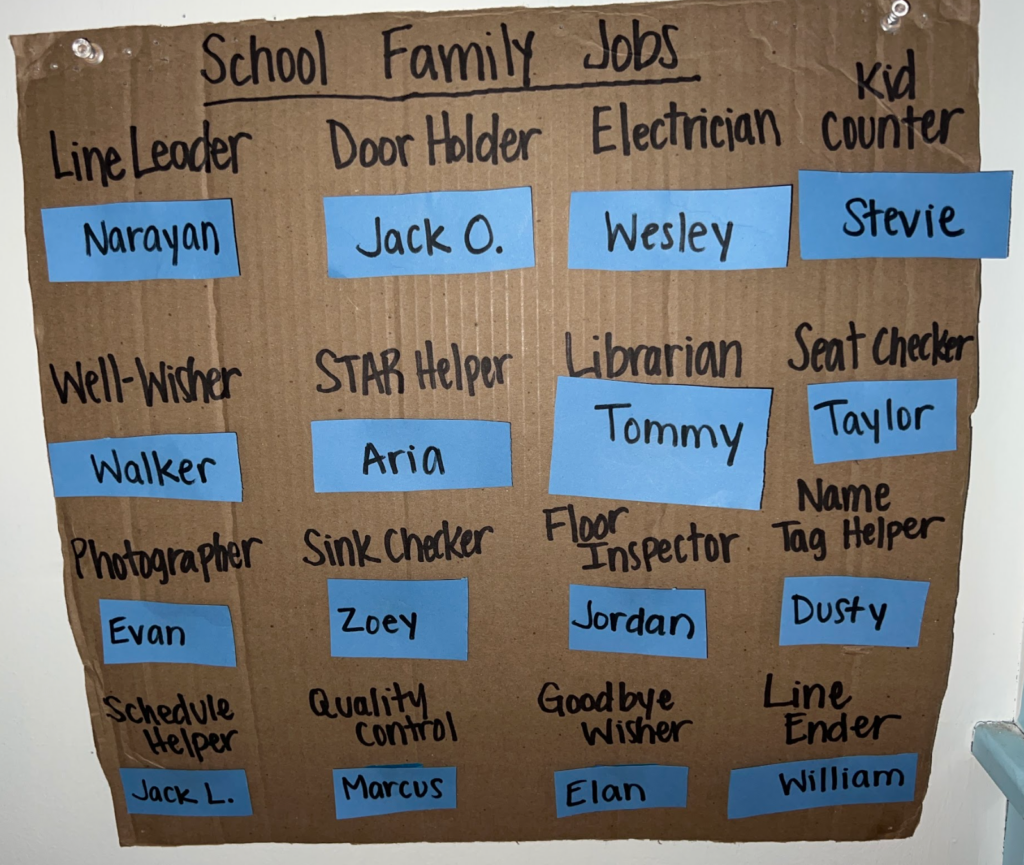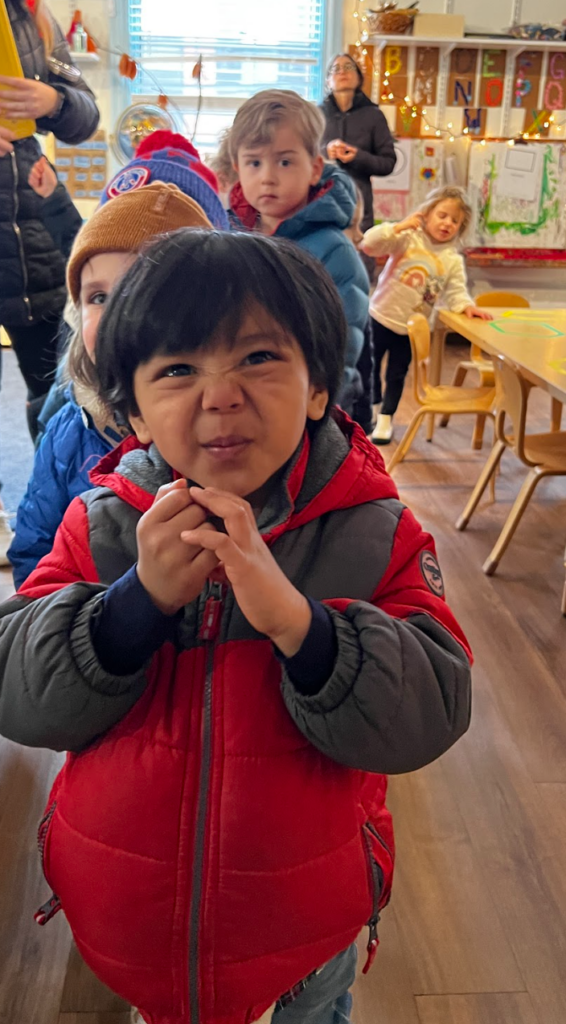 STAR breathing– Today, our STAR helper was not here so Jack O. filled in. He chose the drain breath. To do the drain breath, everyone stands up, puts their arms out strong, and squeezes all the water through their "drains" while taking a deep breath, then we let it out and RELAX! 🙂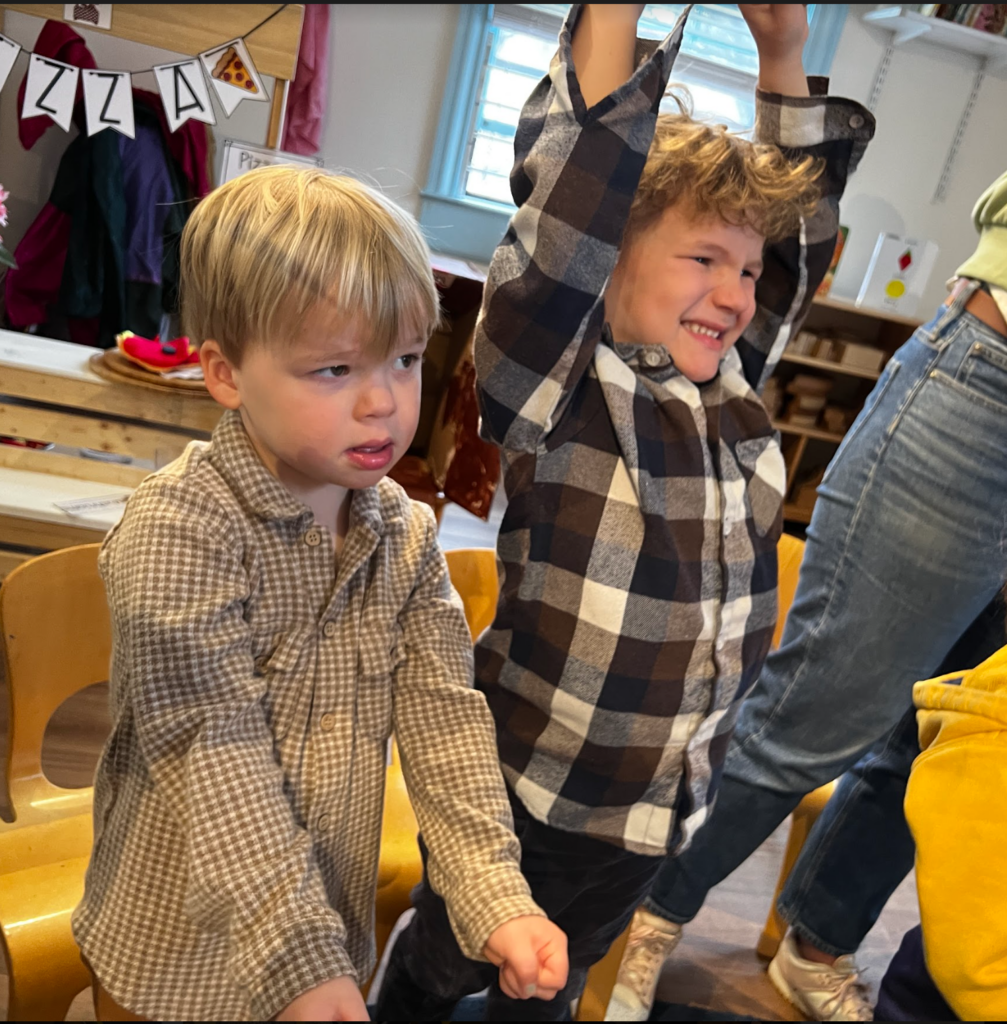 Morning Meeting– Everyone gets a "ticket to go" once the meeting is over. We then match the ticket and go make a choice! Today, we noticed that some of the tickets to go were words that start with Ww, wildflower, and whale!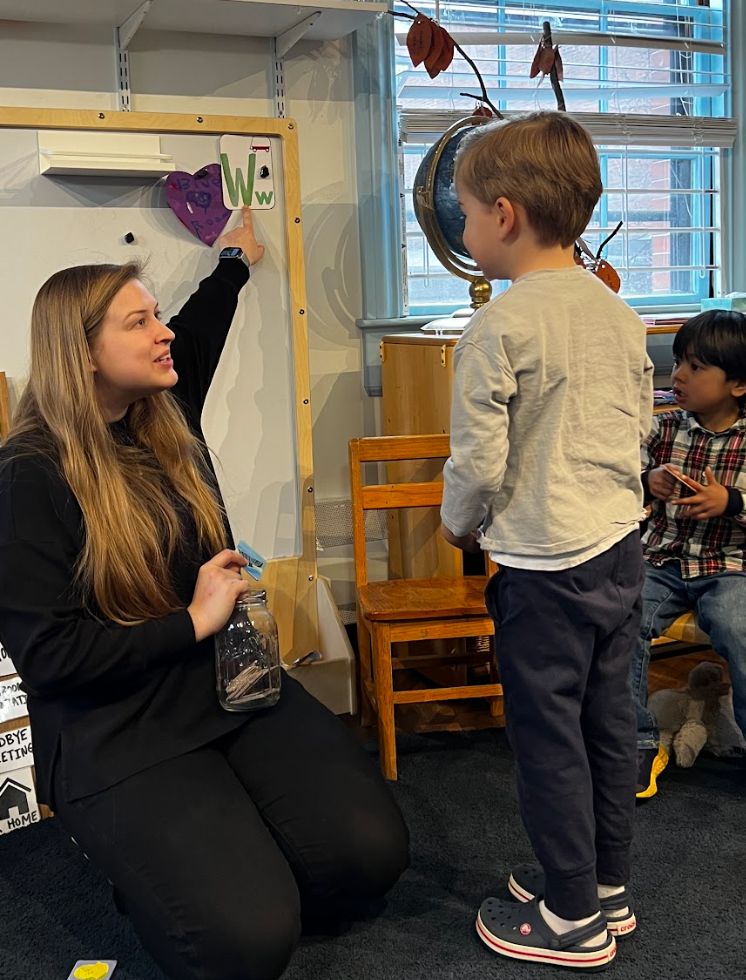 Hexagons– We talked about hexagons today and learned they have 6 sides! We made hexagons using loose pieces.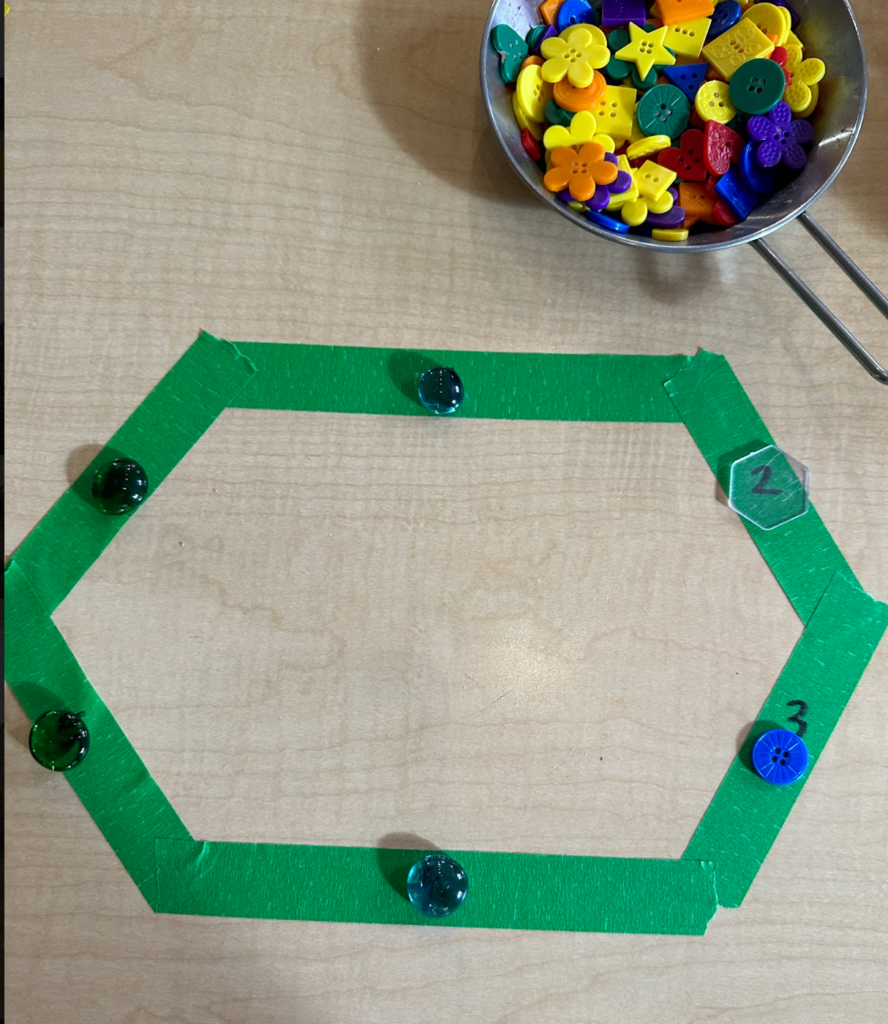 Books- Friends discovered new books in our classroom today! Pete the Cat, books about winter, shapes, and animals!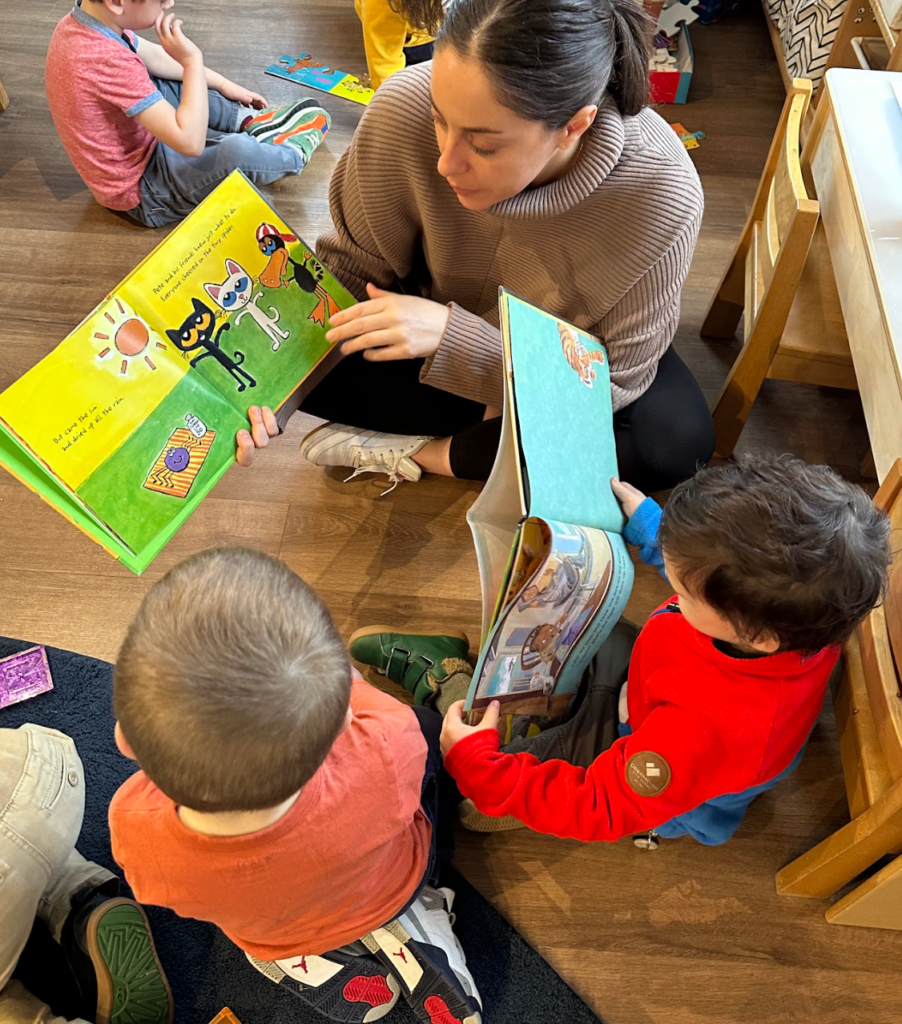 Movement in the gym- Friends have been enjoying the obstacle course in the gym. Today, we added circle hoops to jump in and a balance beam at the end of the course. To make it more challenging, friends went through the course, tip-toeing, crawling, and backward!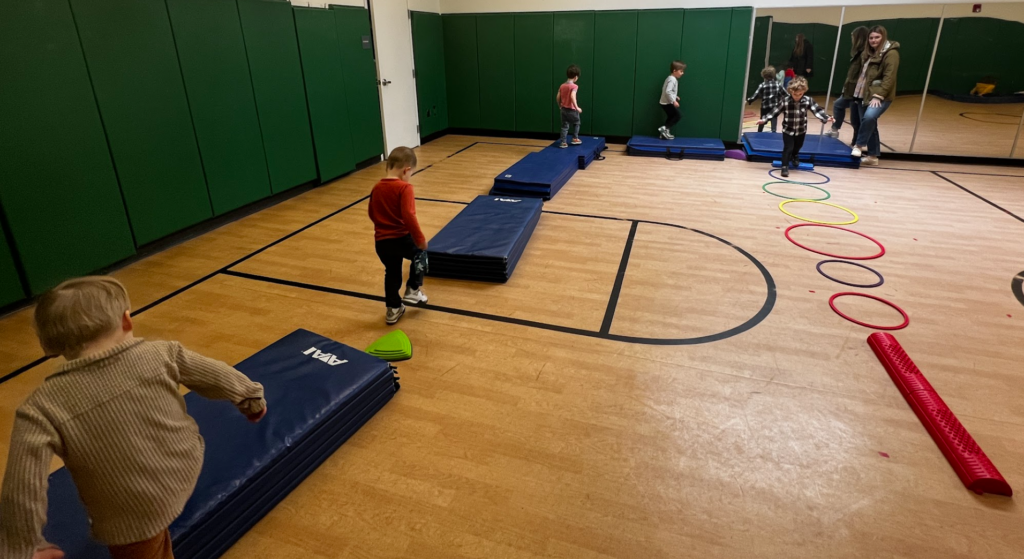 See you tomorrow!