We had a lovely day together in the Blue Room! We learned words that start with our letter of the week, Vv, traced, colored, and cut rectangles, made bracelets and necklaces, and served some pizza at the play stand! Tara Rachel was not feeling well today, so we did not have Yoga–we are wishing her well! Instead, we made an obstacle course for children to engage with directed gross motor movements in the gym! That will be featured in Friday's blog instead of Yoga. We played on the back playscape, and The Umbrella by Jan Brett won today's book vote!
Classroom Jobs in Action!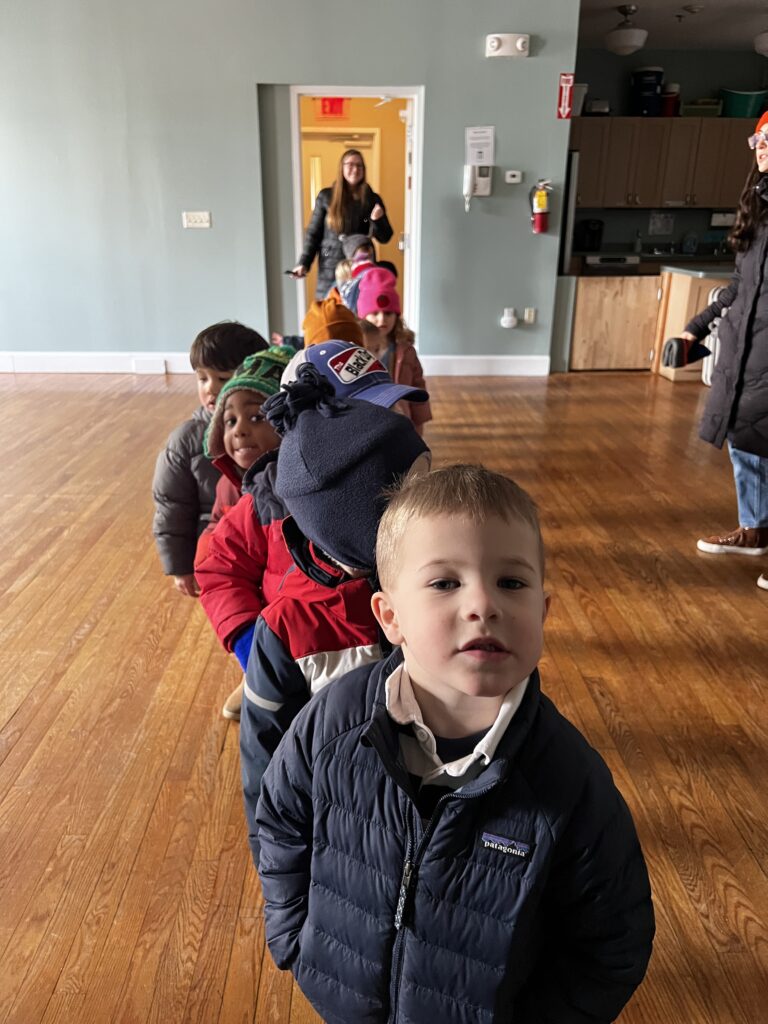 Letter of the Week: Vv!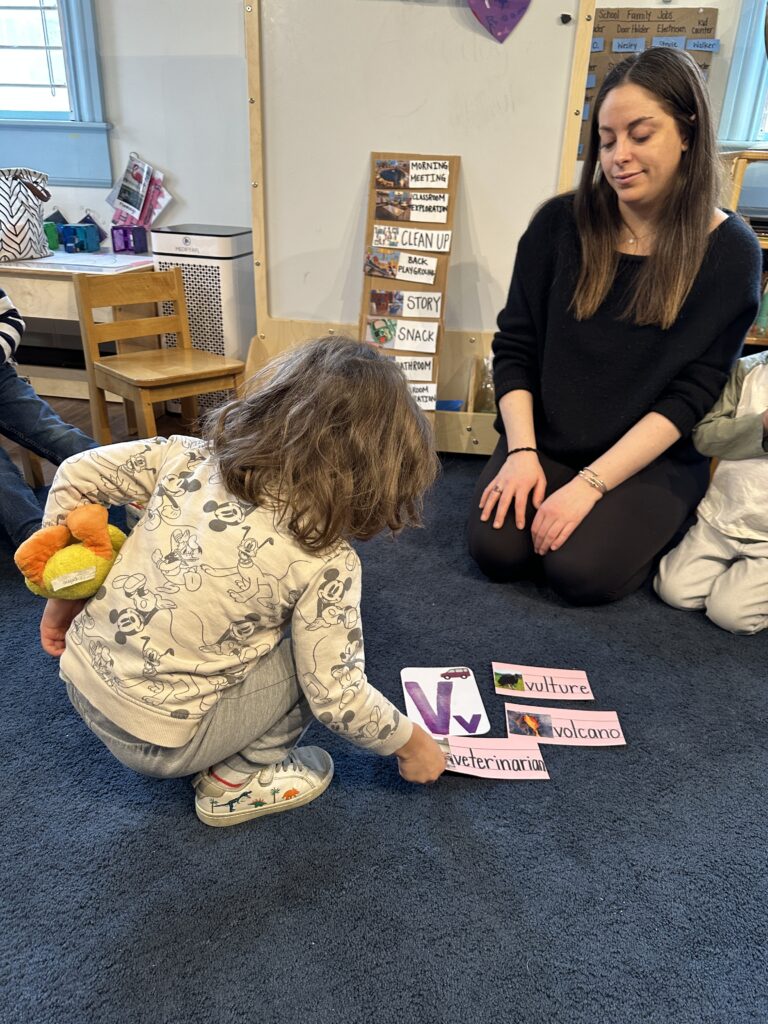 The Umbrella by Jan Brett won the votes 8-7, a close one! We noticed "vote" starts with V!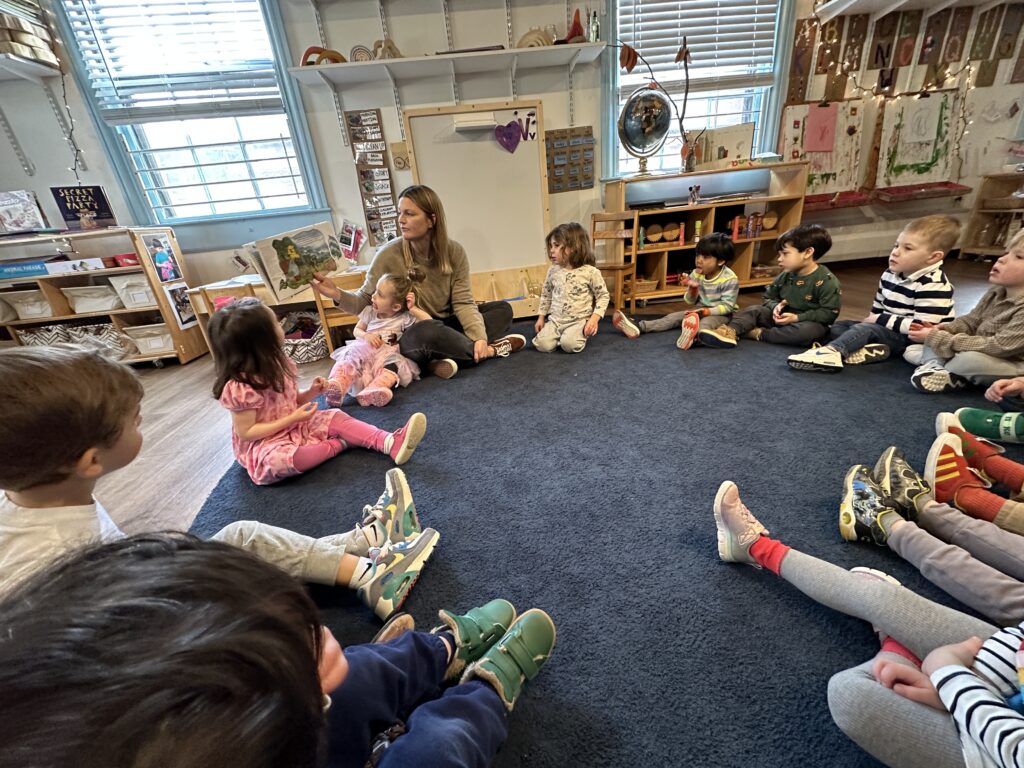 Rectangles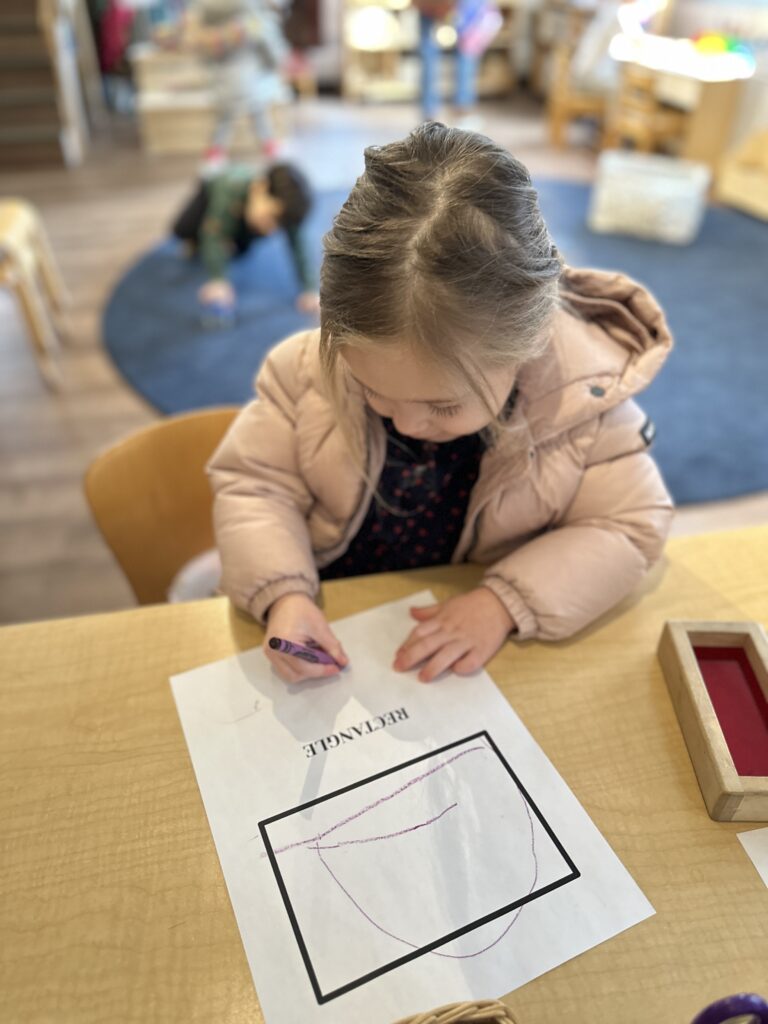 Around the Classroom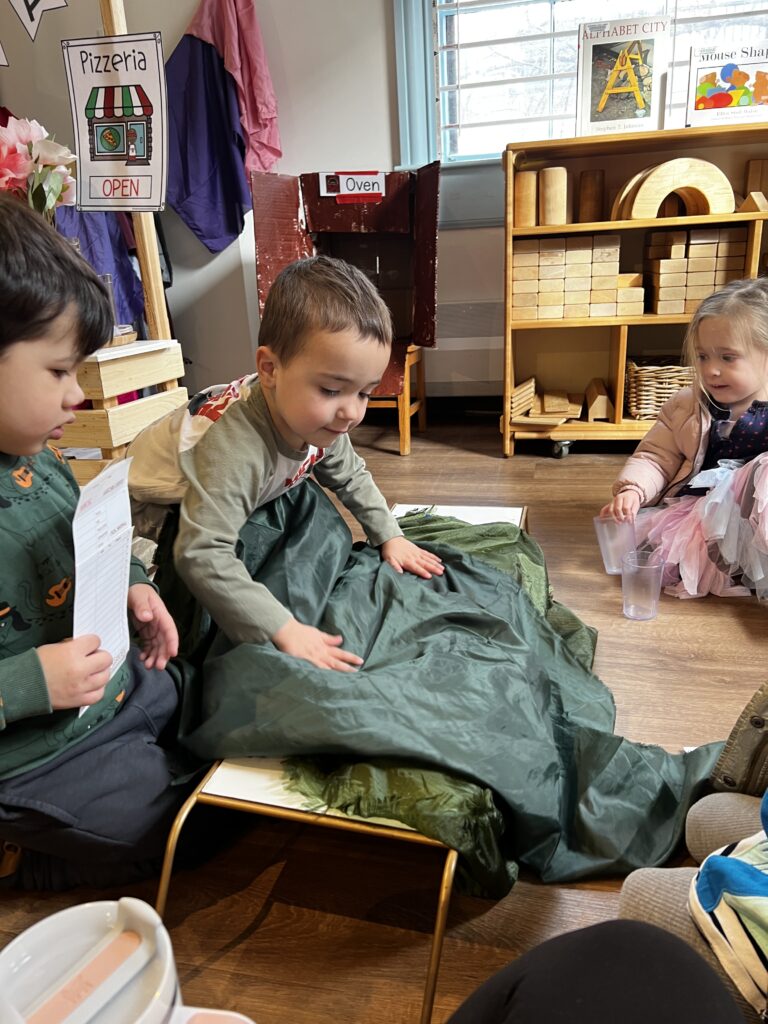 See you tomorrow!