Happy Tuesday! We had a great morning together in the Blue Room. We drove vehicles around a colorful road, made shape characters with magnatiles, and sifted through the sparkly cloud dough! We had some extra playtime in the gym this morning, where everyone got to try jumping through an obstacle course. We ended the day singing with Ms. Carol.
Jobs in action!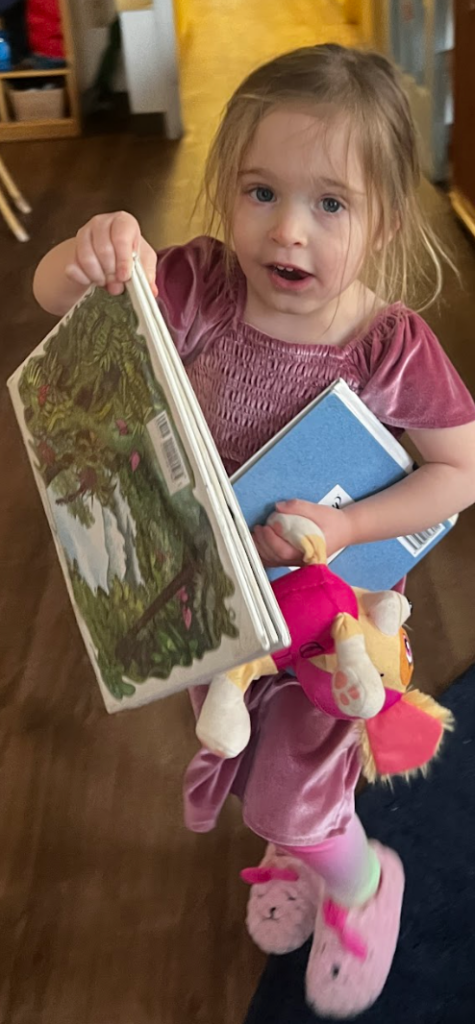 Shape characters– triangles, rectangles, circles, and squares. Friends made shape characters that represented moms, dads, dogs, cats, friends, teachers, and siblings.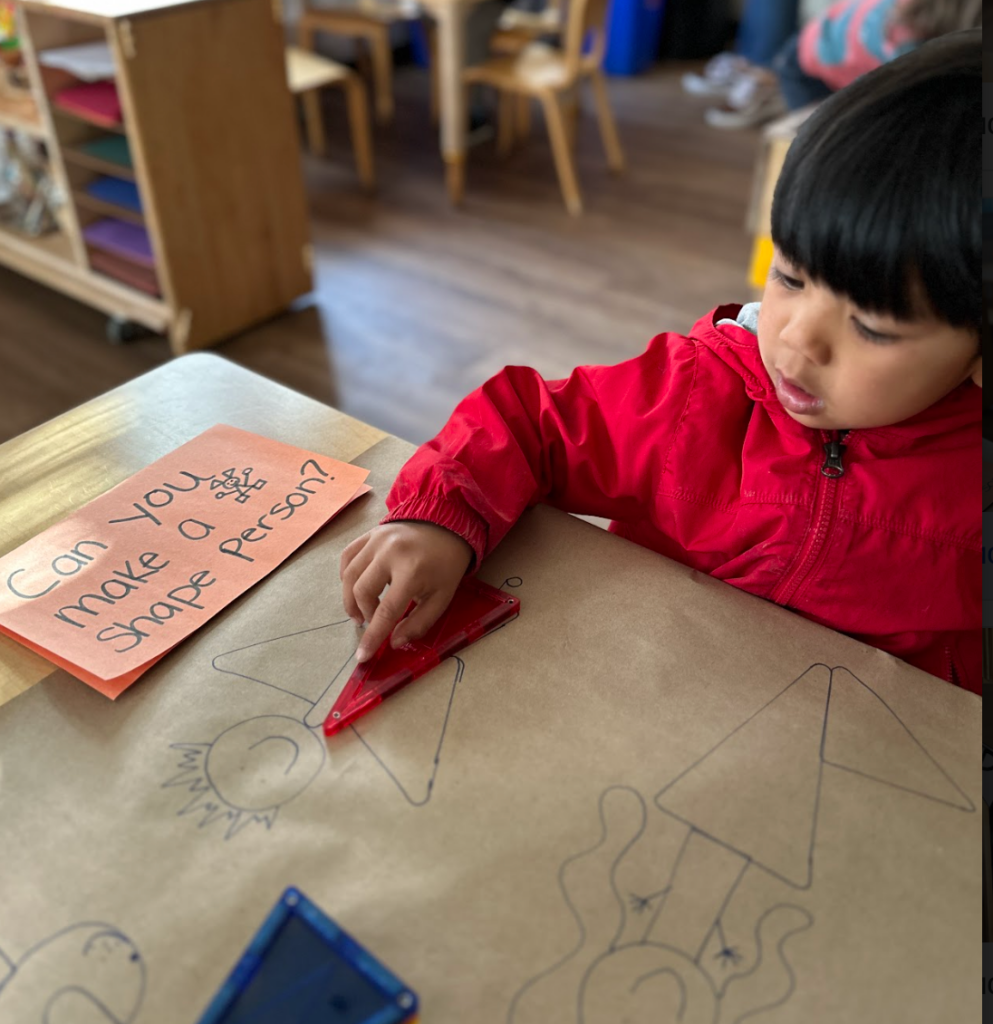 A magical rainbow road– At the light table, friends used different colored vehicles to follow the colorful rainbow road. When the car got to the end of the road, it was time to drive back to the correct colored garage!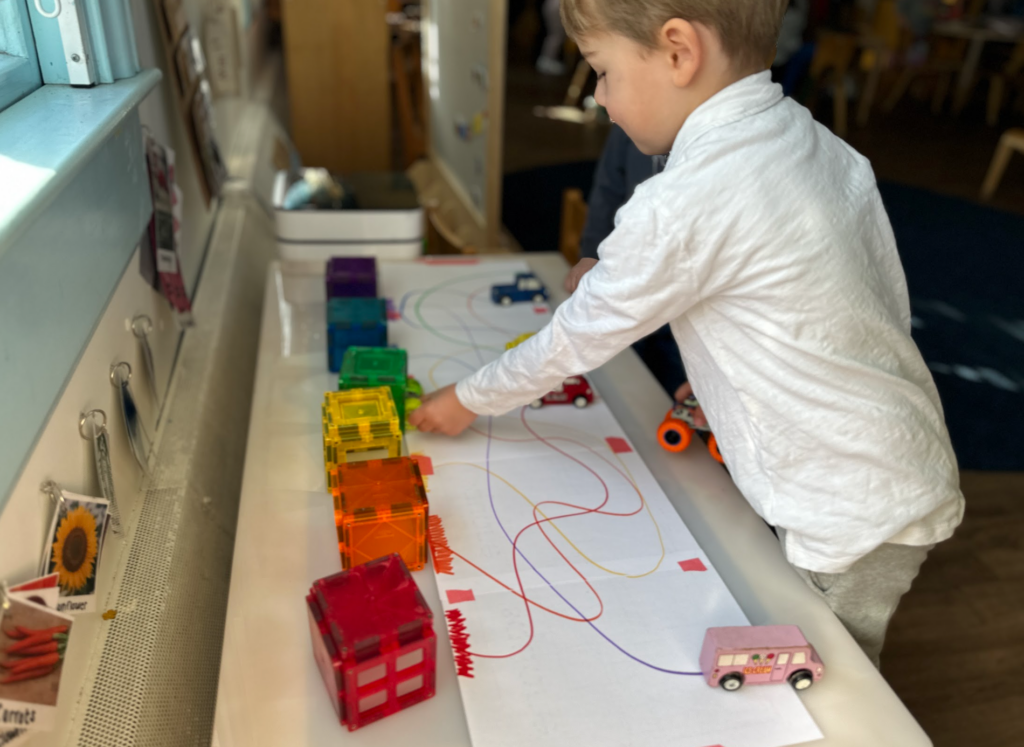 Pizzeria- The Blue Room pizzeria has been very busy! Customers love their delicious wood-fired pizza. Some popular toppings so far include onions, green peppers, mushrooms, pepperoni, and cheese. Friends have been taking orders and pretending to be waiters and waitresses. Every day playing in the pizzeria is another day to work on our turn-taking, listening, and sharing skills.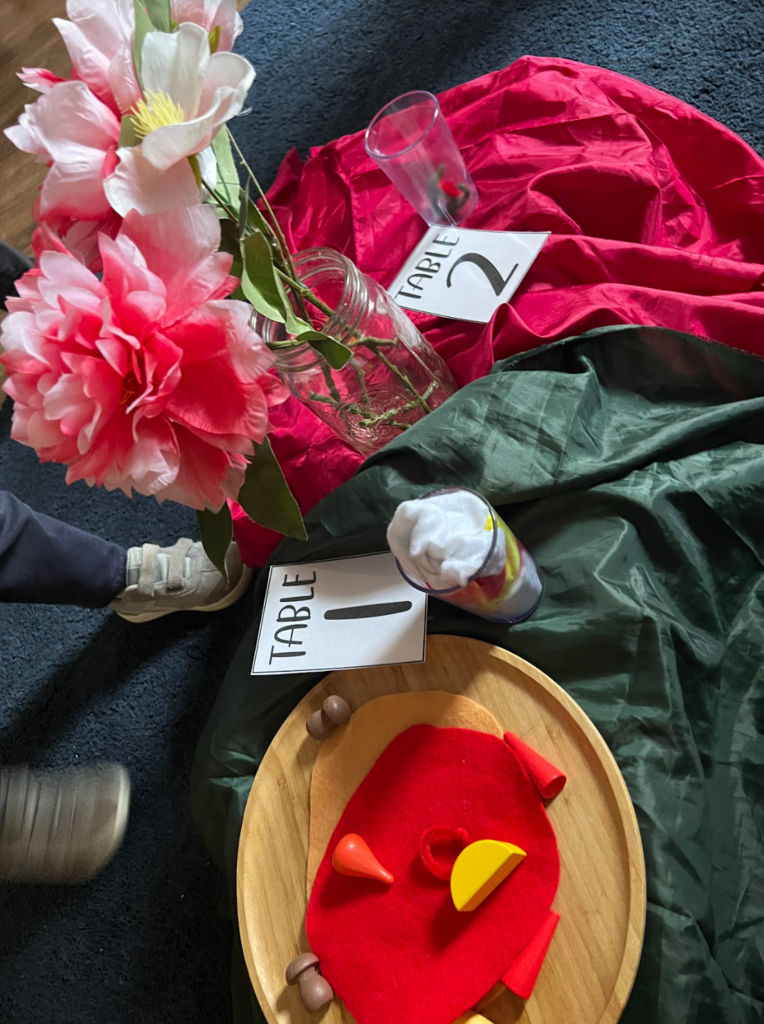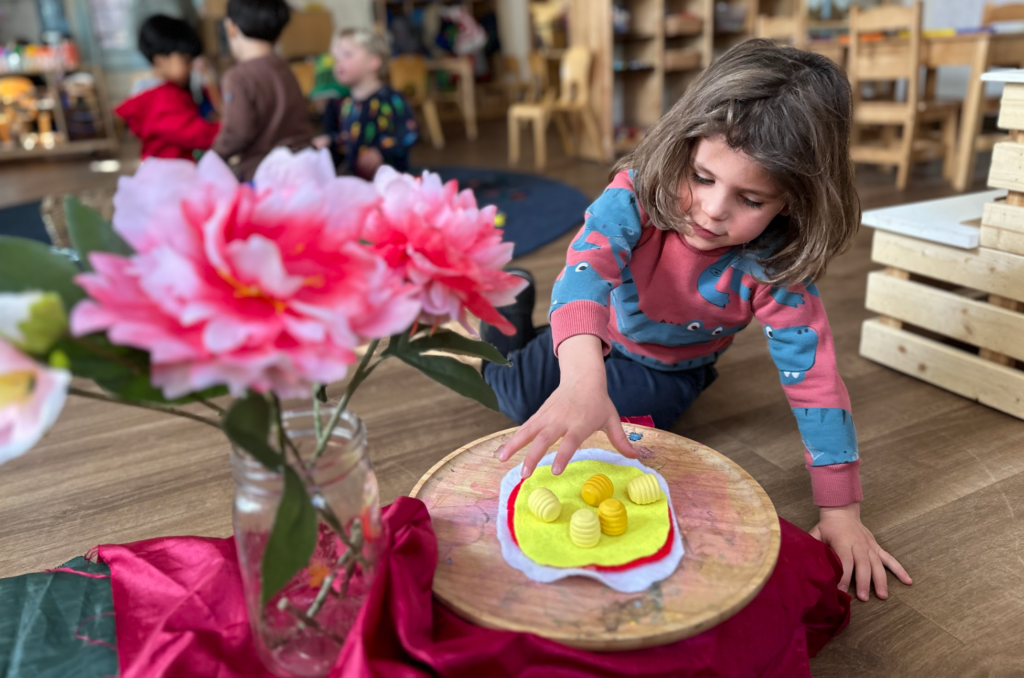 Jumping in the gym– Friends had so much fun following the obstacle course in the gym.
Studio- At the studio table friends drew some observational drawings of rectangular objects and practiced writing.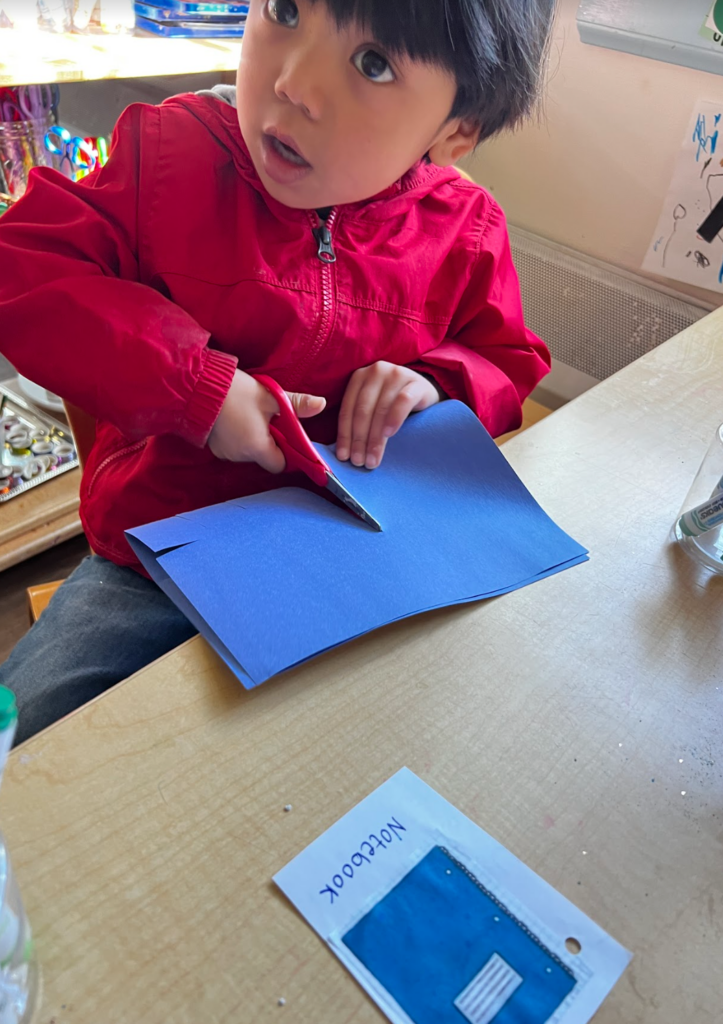 See you tomorrow!