Today was a great day! Everyone was very excited to see their friends and share about their weekend. adventures. We talked all about the letter Vv and rectangles! Some things we mentioned that were rectangular include a dollar bill, a ruler, and a domino! The pizzeria was open again today, serving all different kinds of pizzas! We ended the morning singing and dancing to a few of our favorite songs and a couple new ones too!
New job assignments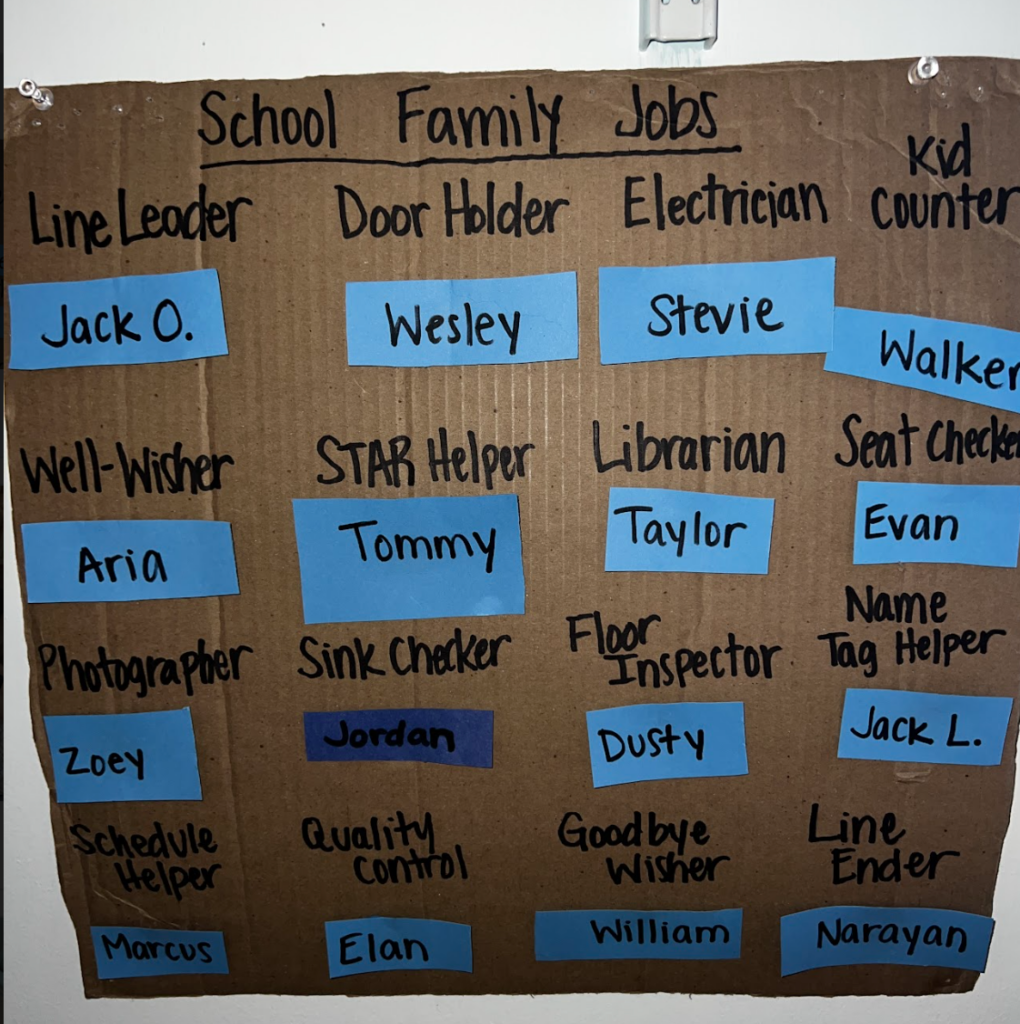 Today, we read Linus the Vegetarian T. Rex by, Robert Neubecker
Linus the T.Rex is a brave, and tough vegetarian! His favorite veggies are broccoli, cabbage, and tomatoes! He is a very kind T.Rex who has many friends! His friend, Ruth Ann learns so much about him as they adventure together to find food.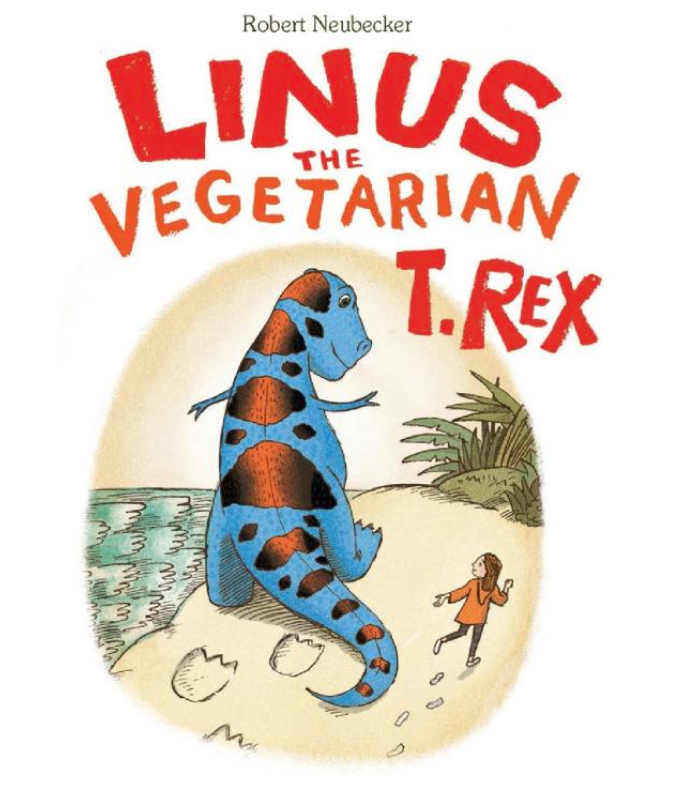 Dancing and singing
At the end of the morning, we love to listen, sing, and dance to our favorite songs. Everyone follows along to different movements and directions in some of these songs. Here is a list of our favorite songs-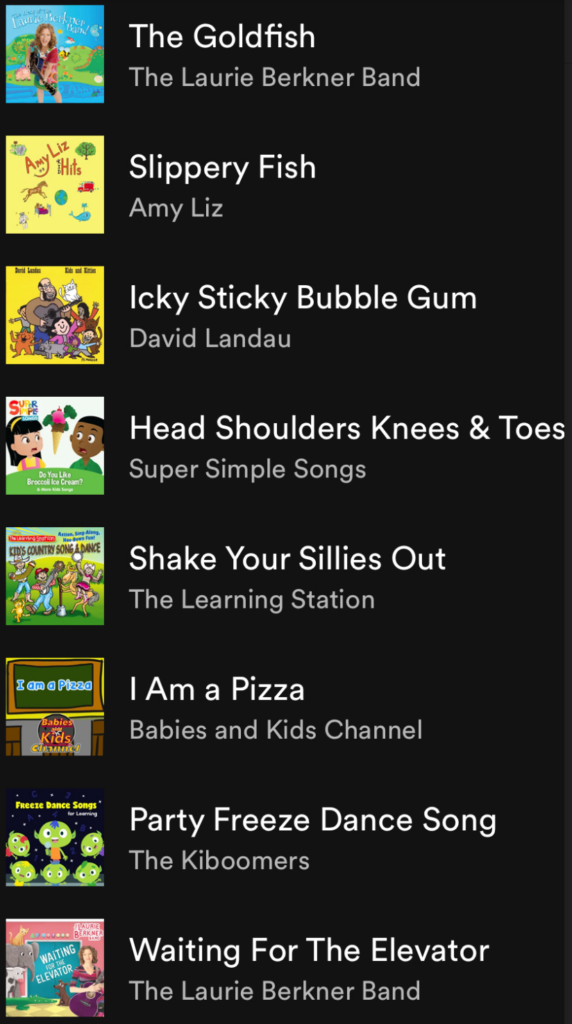 Today's shape: Rectangle
Things around the classroom we noticed were rectangular-
Cabinets
Dominos
Table
Trains
Jenga block
Phone
The door
A ruler
Piece of paper
Ice cub trays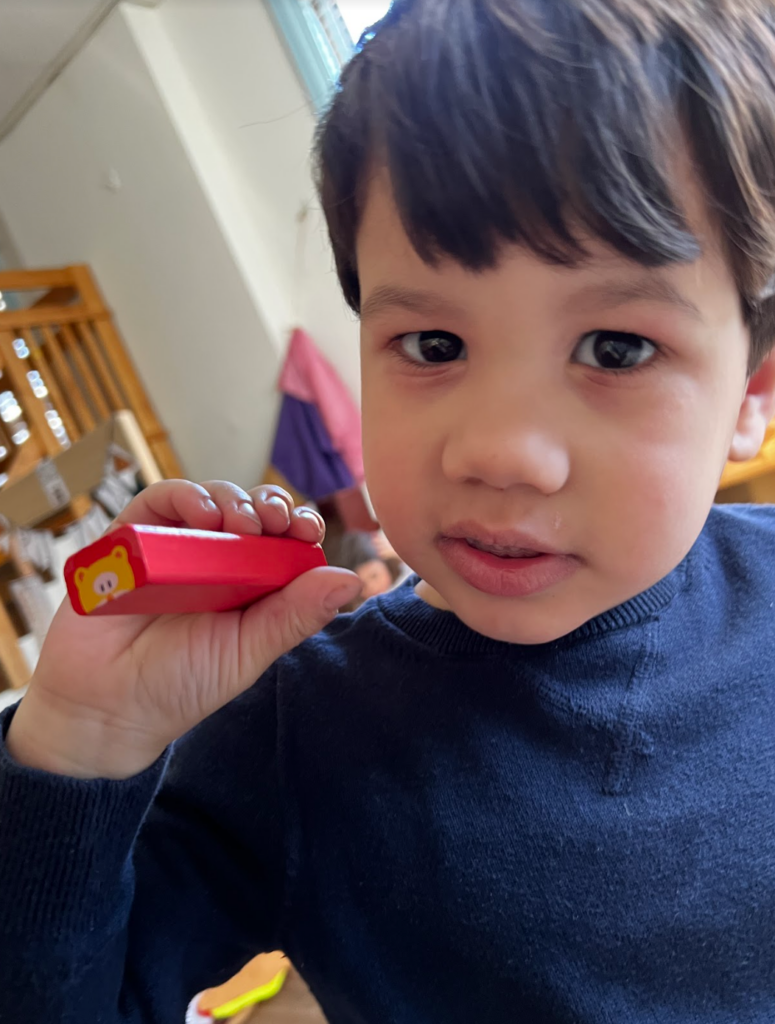 At the rectangle table, we built rectangles, letters, and other creative designs in the cloud dough using popsicle sticks.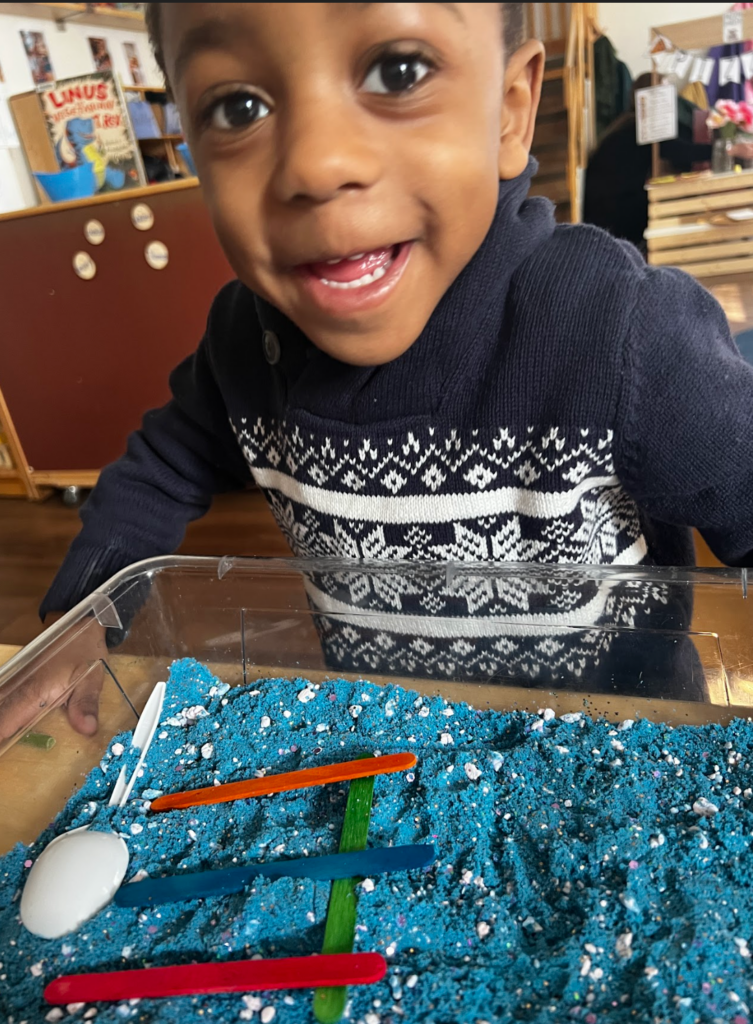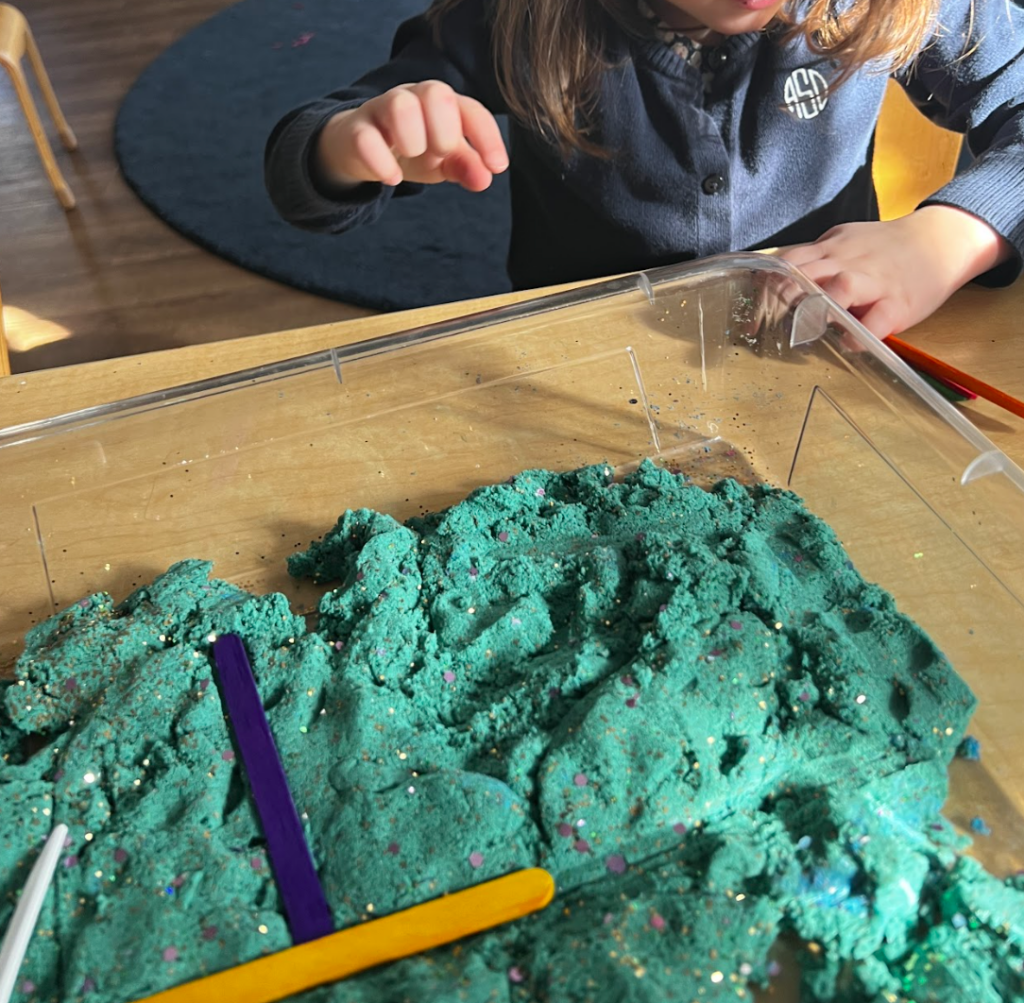 Kinetic sand
Friends used scissors to cut kinetic sand.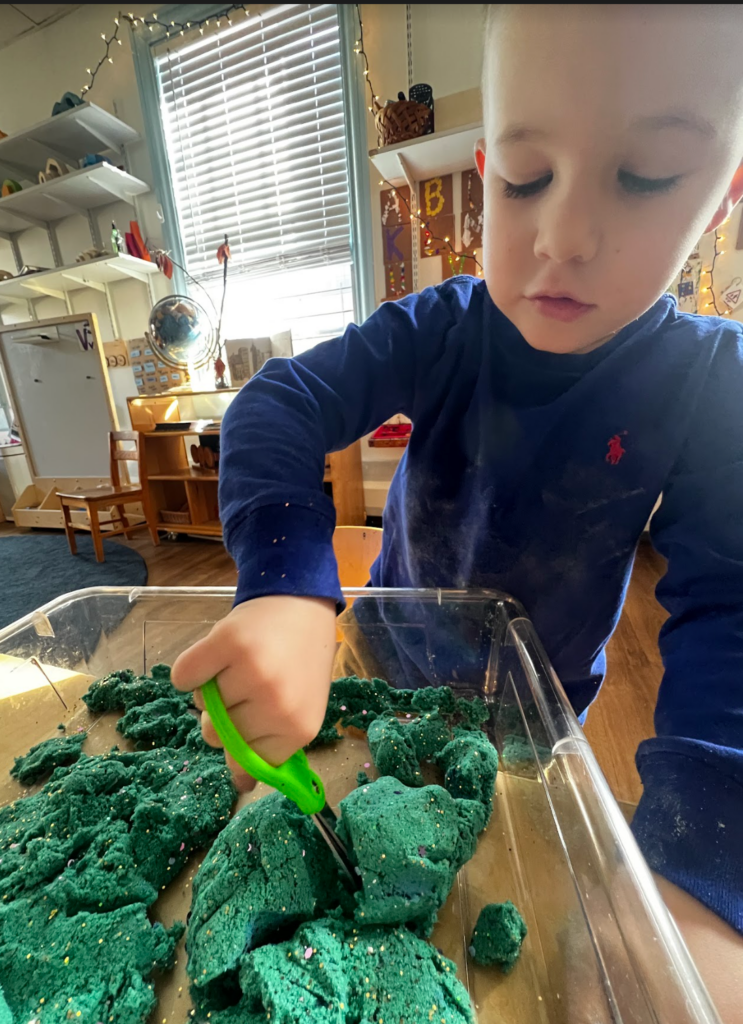 Pizzeria
Our pizzeria has been so busy lately! We added tables for the customers!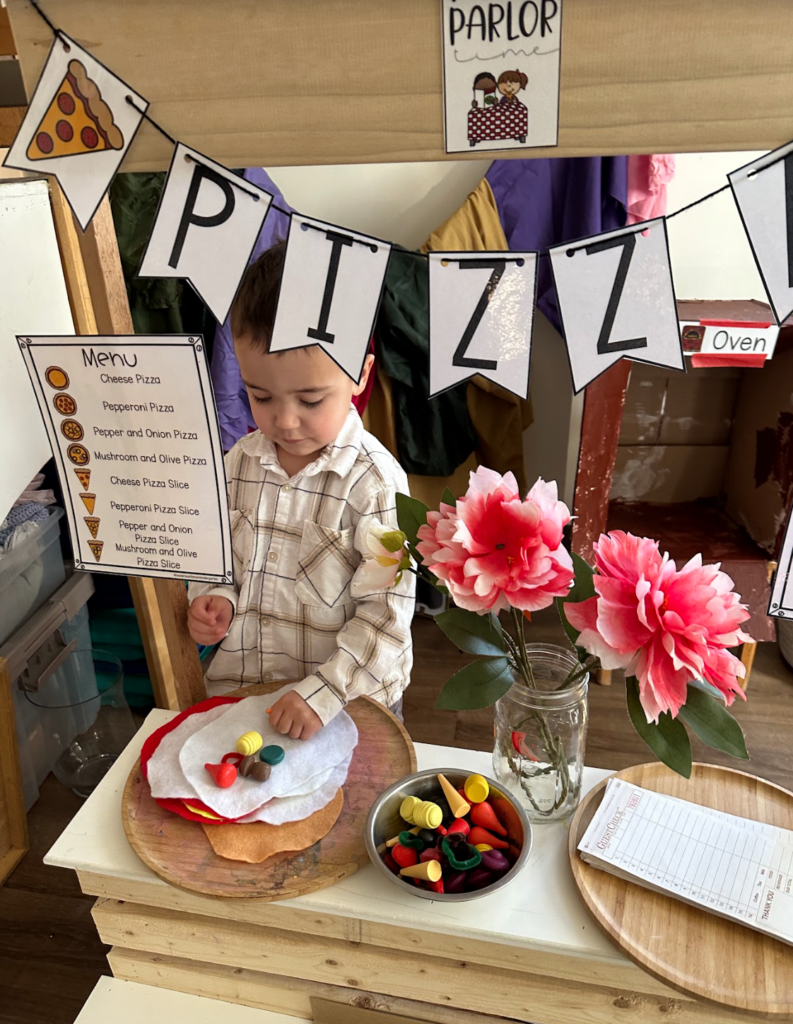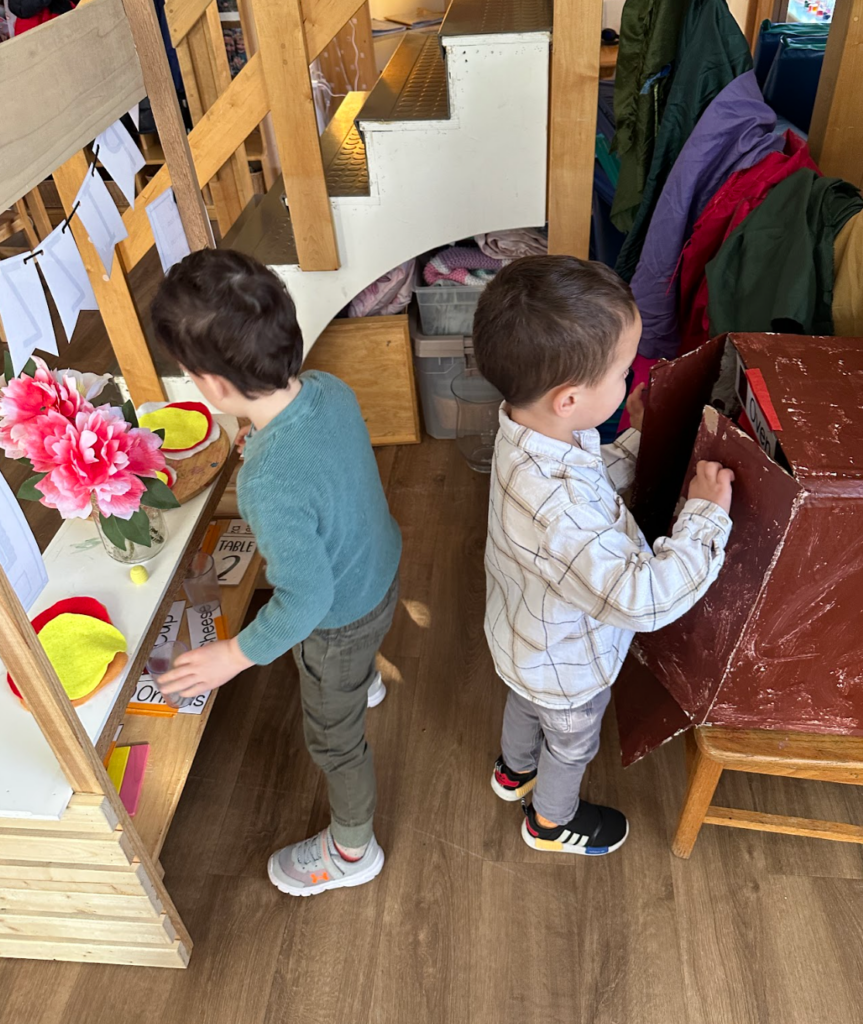 Studio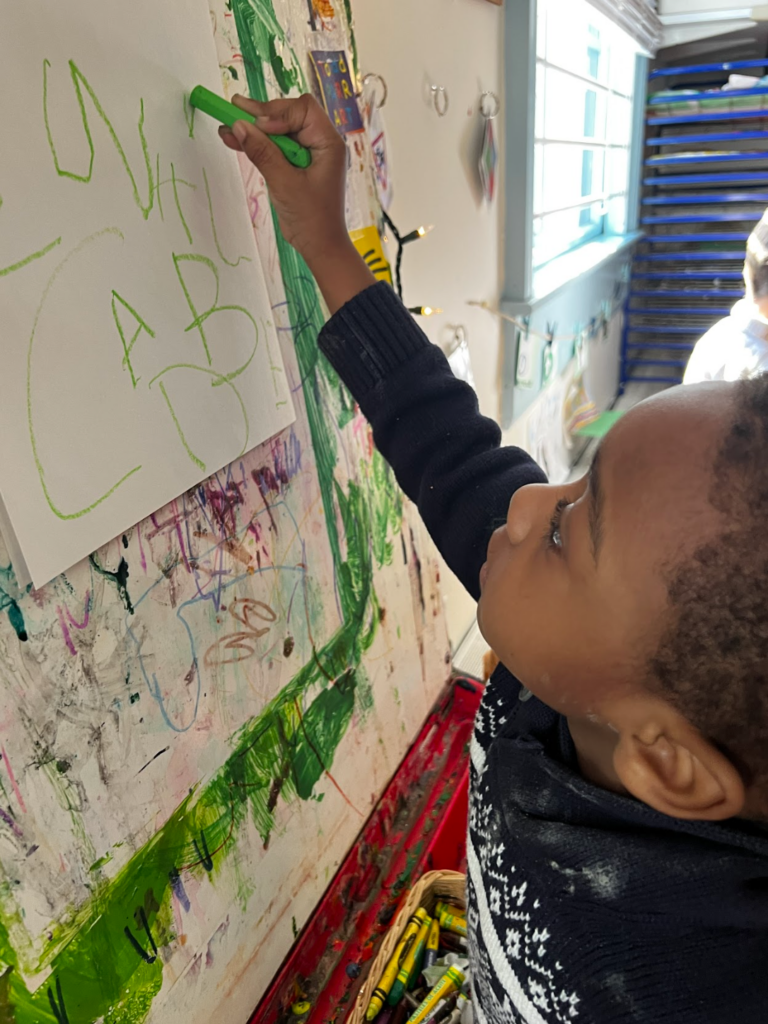 See you tomorrow 🙂