It was such a great day together in the Blue Room! We began learning all about triangles, created at the studio table, built with wooden blocks and legos, read The Kindness Book by Toddy Parr, and enjoyed this beautiful day on the front playground!
Classroom Explorations
Shape investigation: triangles! We learned that triangles have 3 sides and 3 vertices. We practiced tracing and drawing triangles, making them out of sand, and identifying them around the room.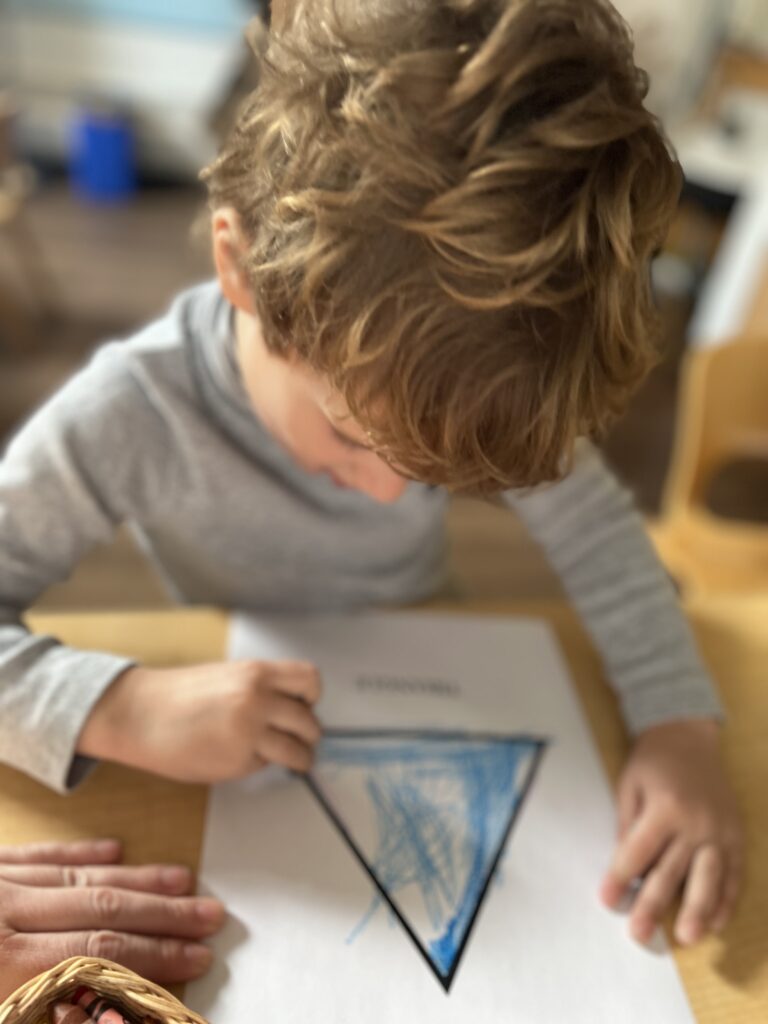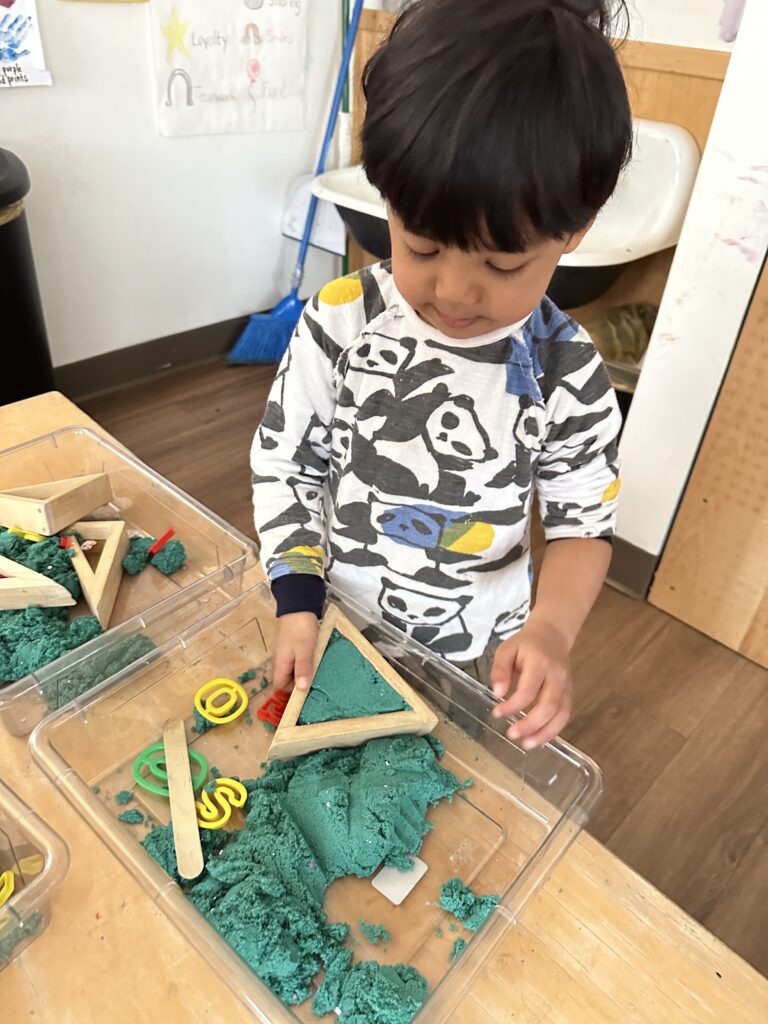 Studio Table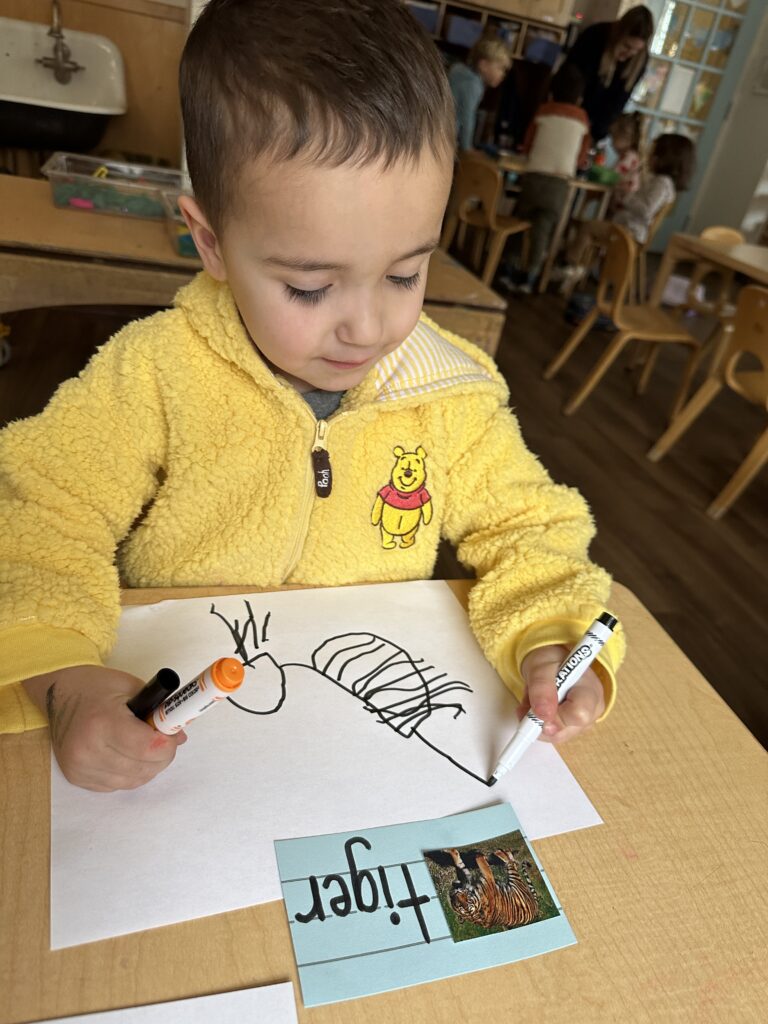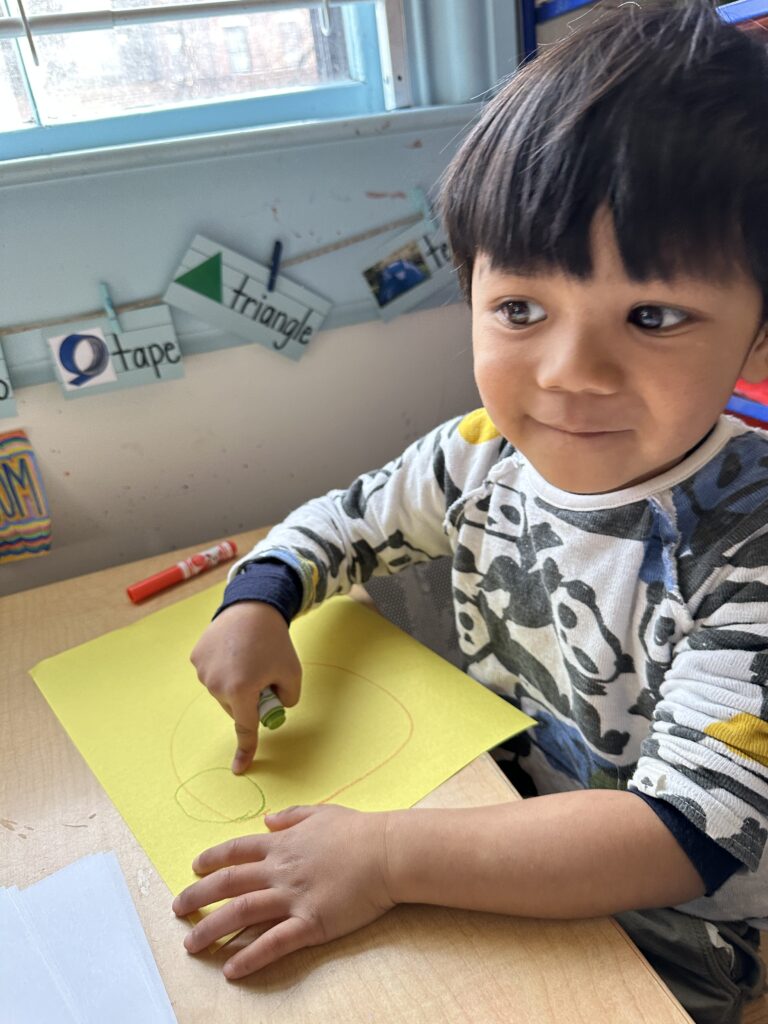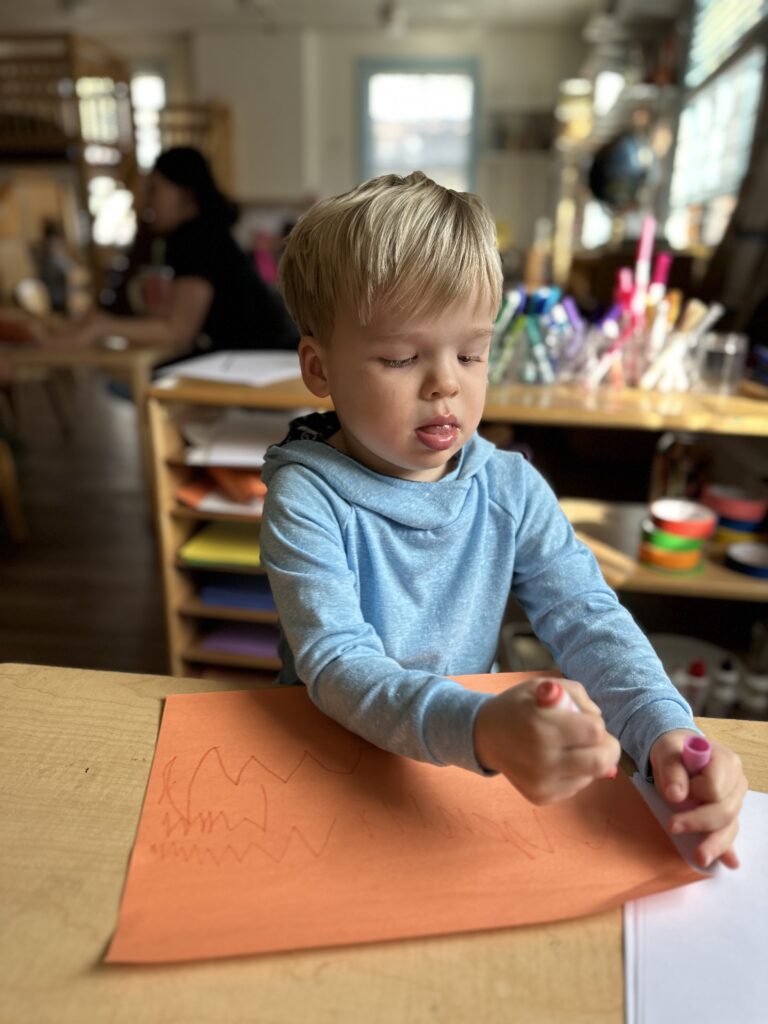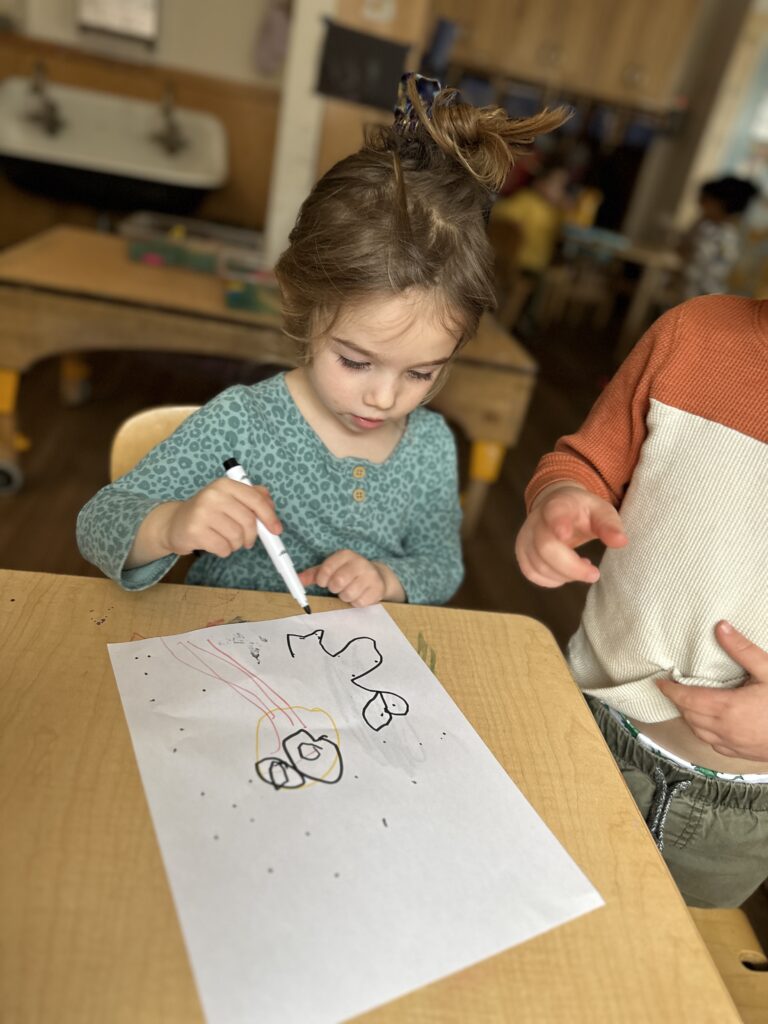 Building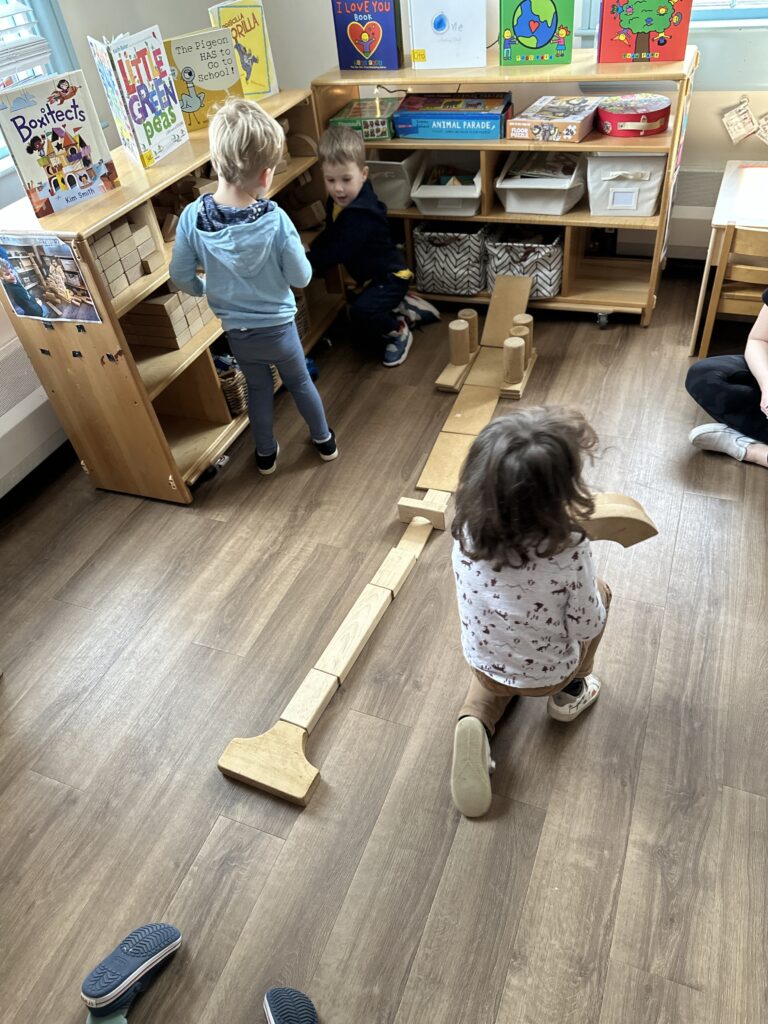 Fun on the Front Playground!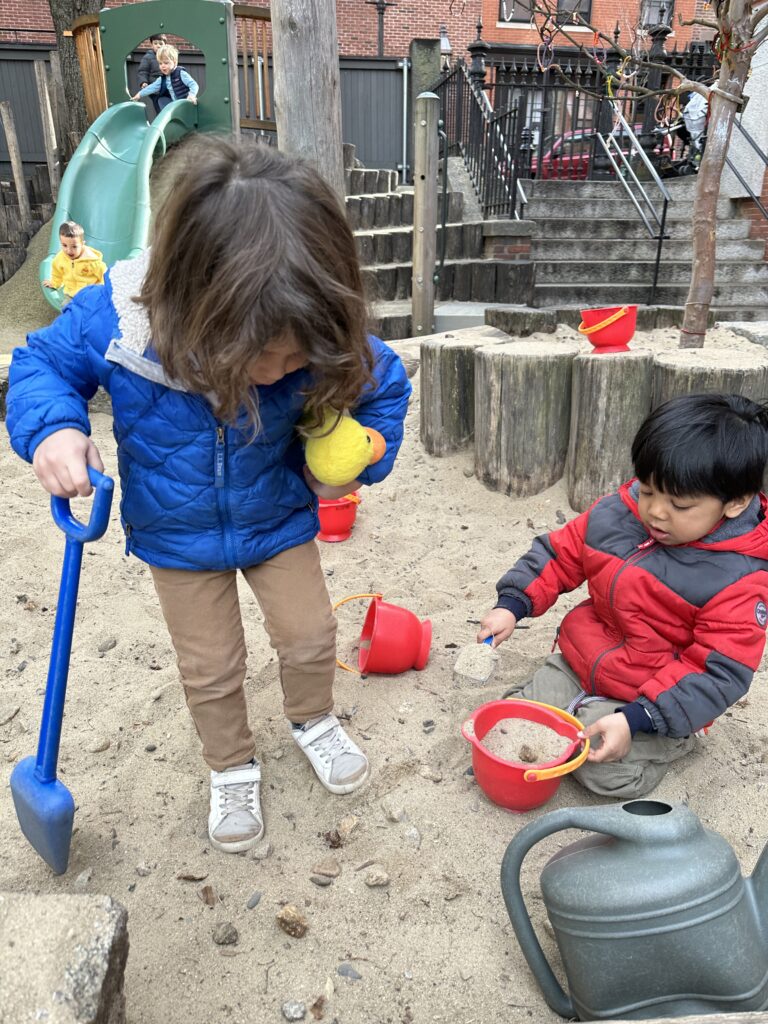 See you tomorrow!