Happy Thursday! We had another fabulous morning learning and playing together. During Morning Meeting, we celebrated having our full class together by singing our "we've got the whole class here today" song and reviewed words that start with our letter of the week–Rr! We painted with purple finger paint at the project table, wrote cards to mail at the post office, and bundled up to play on the front playscape. We are looking forward to more fun tomorrow!
Words that start with Rr: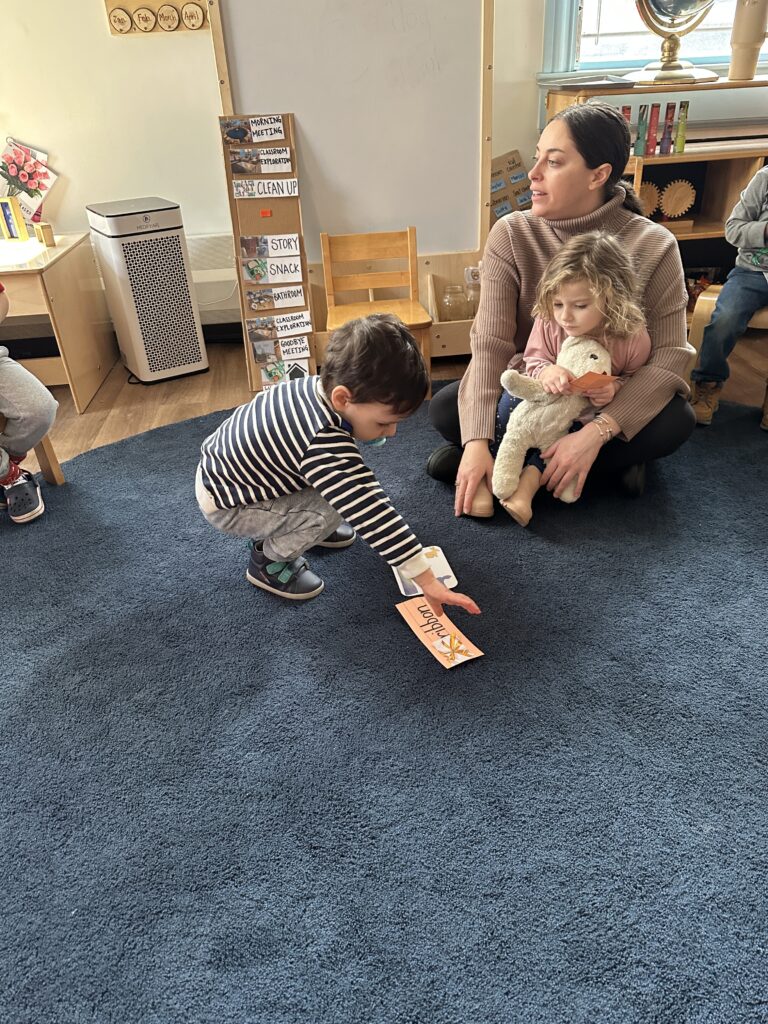 Noticing things that start with Rr: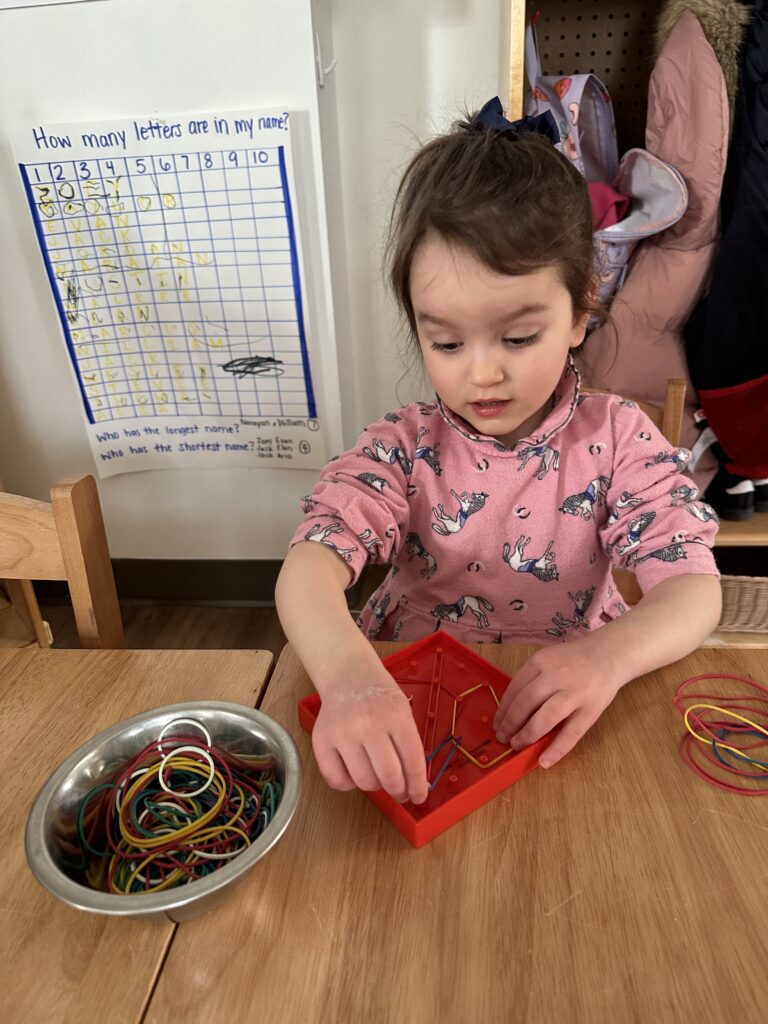 Drawing things that start with Rr: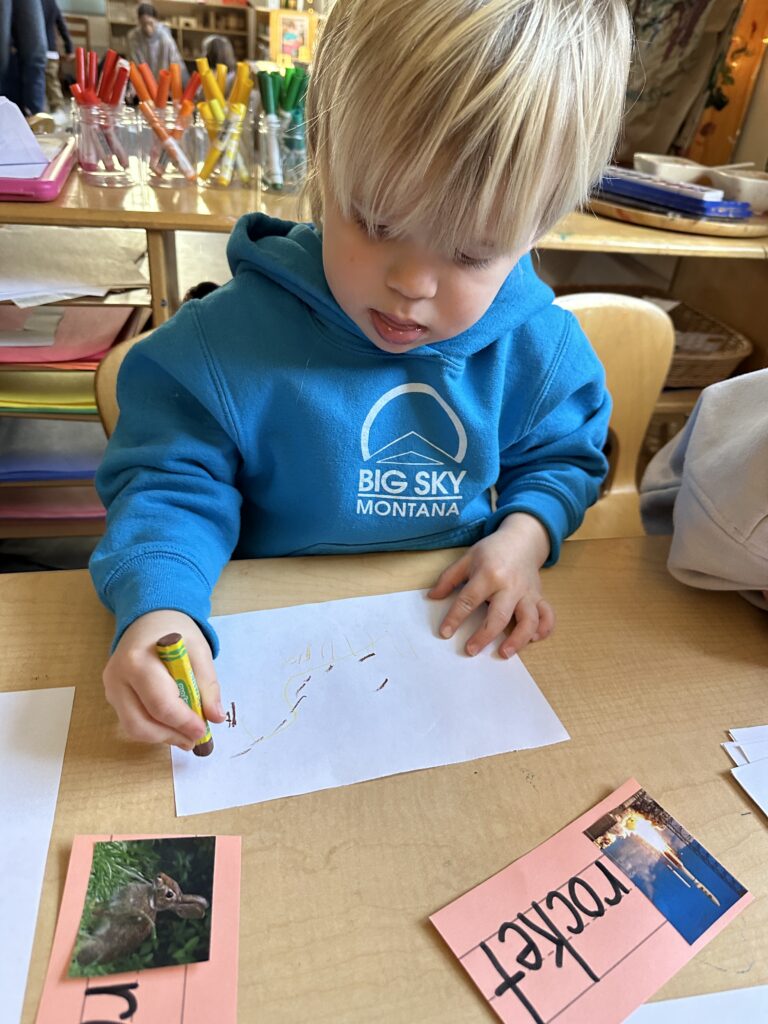 Color investigation: Purple!
Friends were invited to add purple finger paint to finish our purple paper, mixed red and blue at the easel, and discovered our blue ocean turned purple–some red must have snuck in there over night!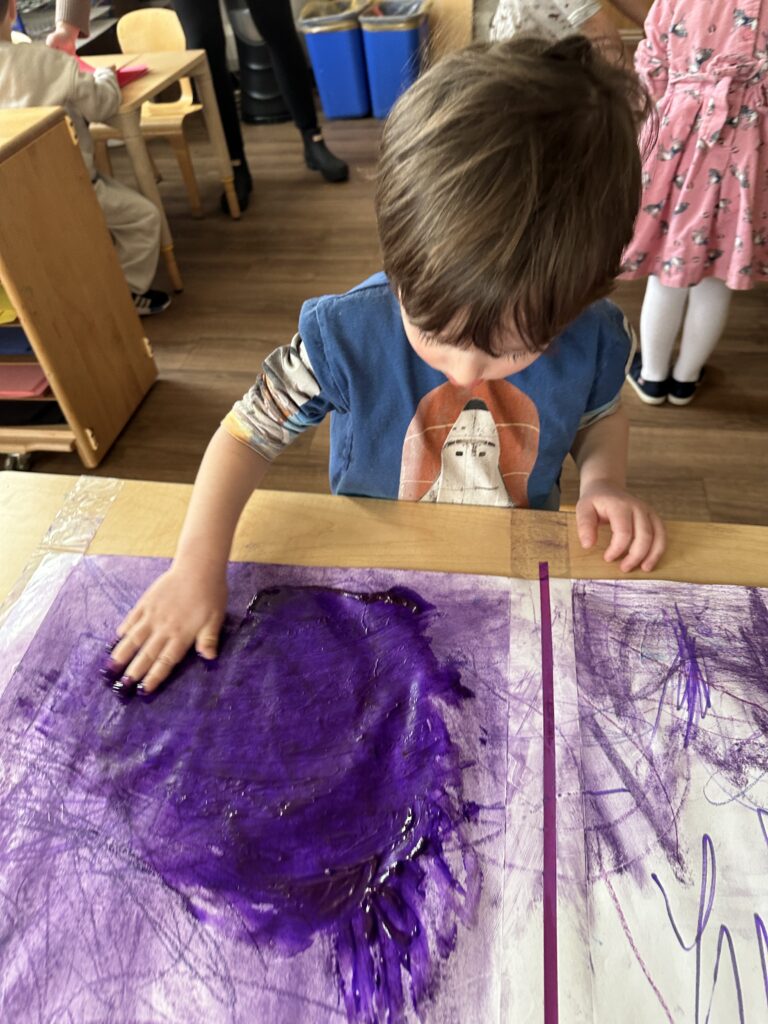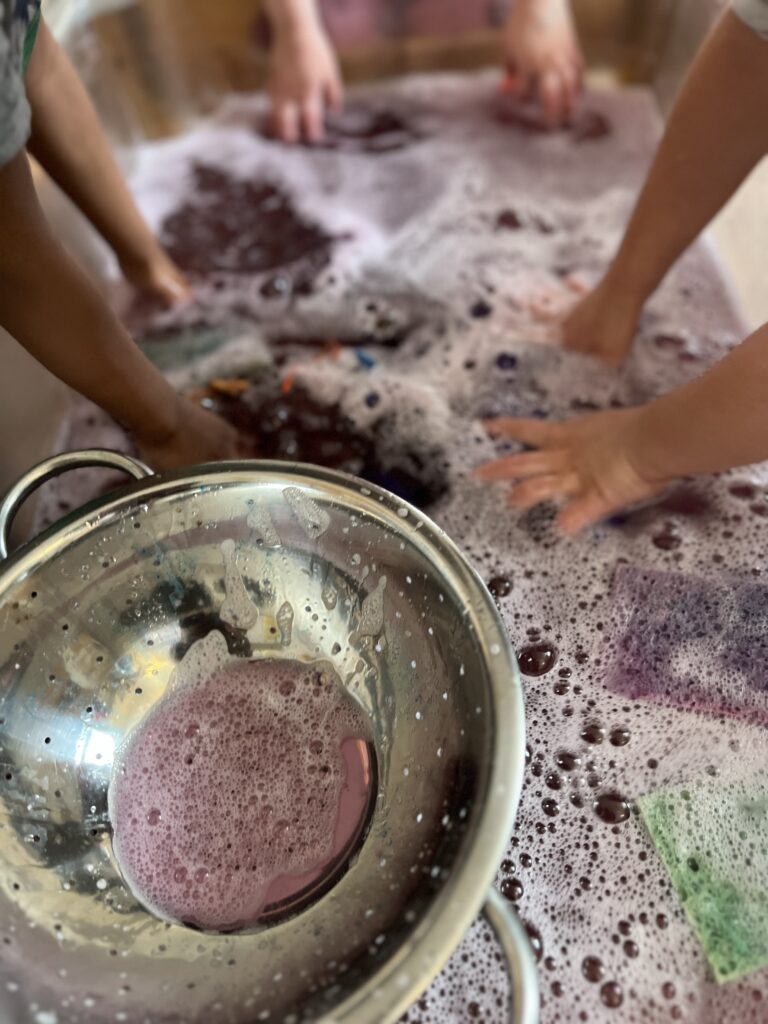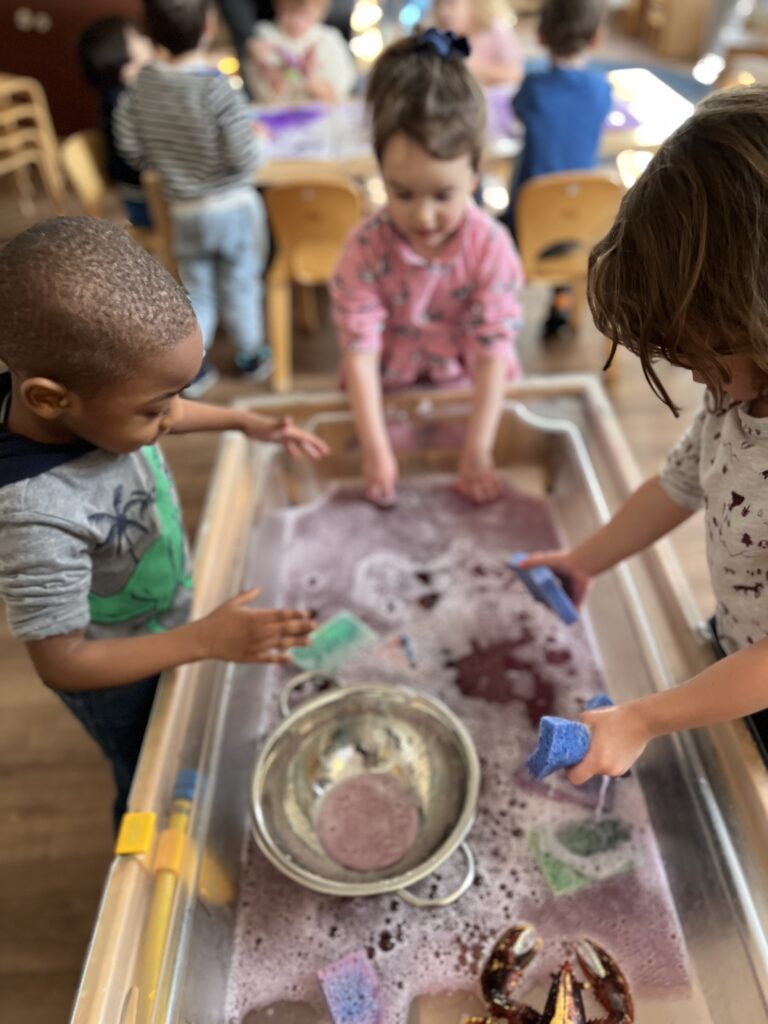 Post Office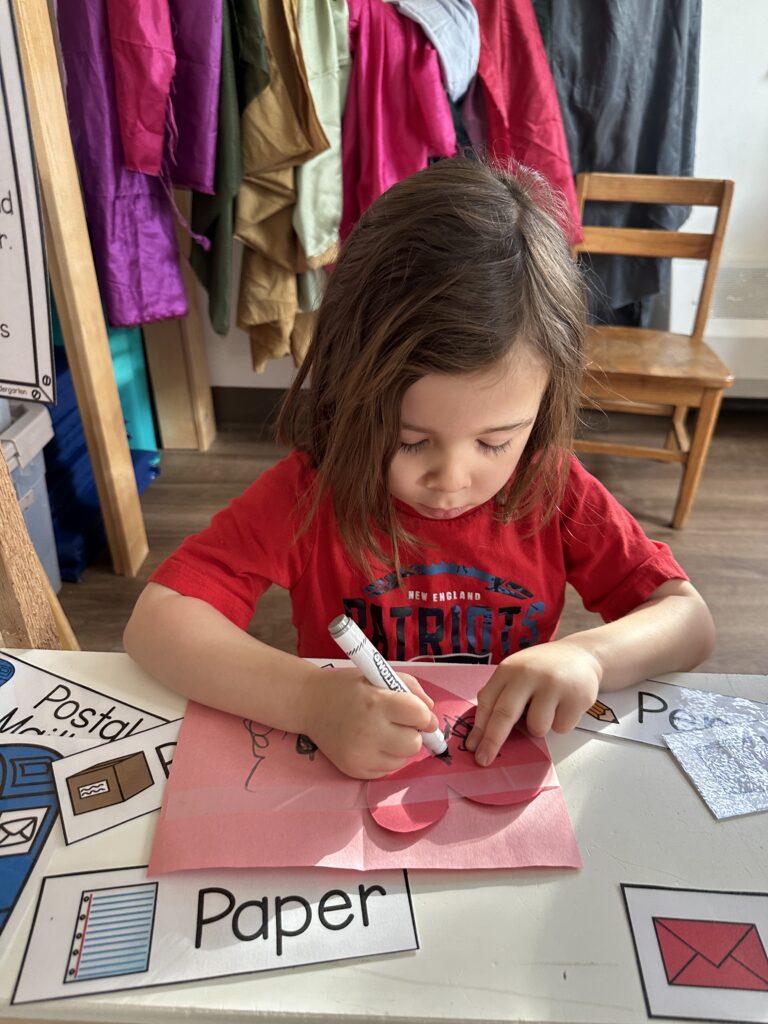 See you tomorrow!