Happy February! It was an exciting day in the Blue Room as we welcomed the new month with a new dramatic play set-up: the post office! Friends were eager to write cards and help paint our mailbox that will go along with the stand once it's dry! We continued our color investigation with purple! During morning meeting, friends were invited to sort objects by the categories "purple" and "not purple." This simple way of sorting strengthens visual discrimination skills that can be applied to trickier categorization in the future. We collaborated on our purple collage, played in the gym on this very chilly day, and ended our morning with a yoga class with Tara Rachel.
How would you like to be greeted?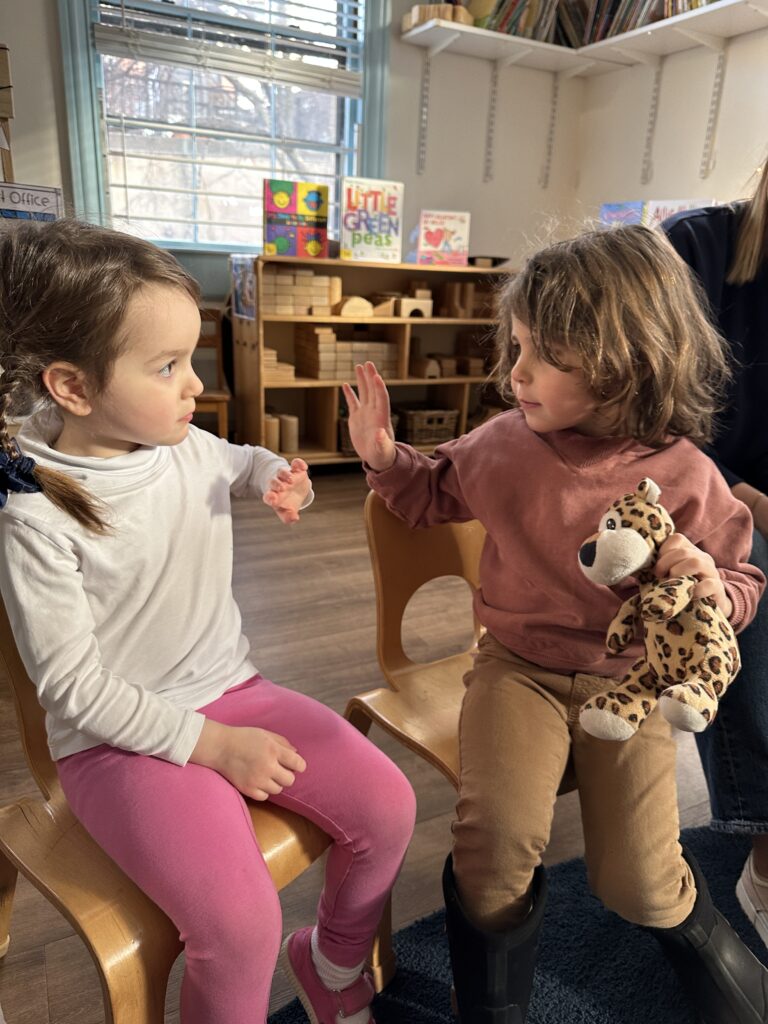 Our greeting routine has come such a long way this year! With daily practice, we can make it around the whole circle with each friend asking their neighbor, "How would you like to be greeted?" The next friend makes a choice, then the two complete the greeting using eye contact and each other's name to say, "Good morning, ___." Any friend who isn't in our circle to receive a greeting goes in our hearts for a well-wish. ❤️
Purple or Not Purple?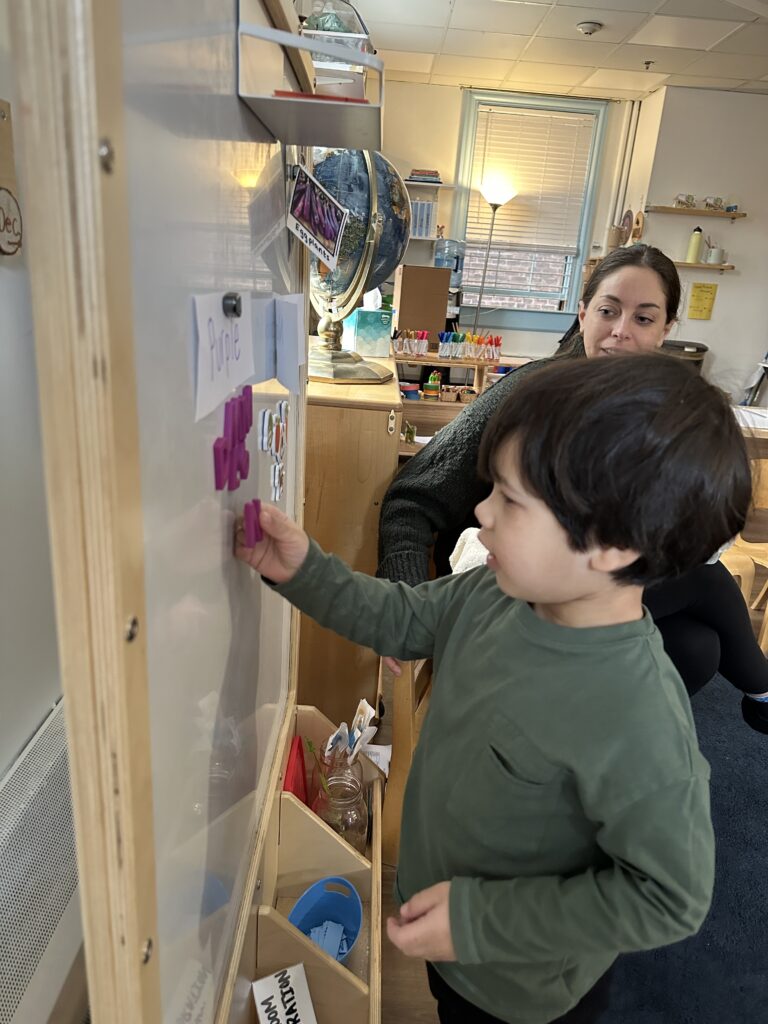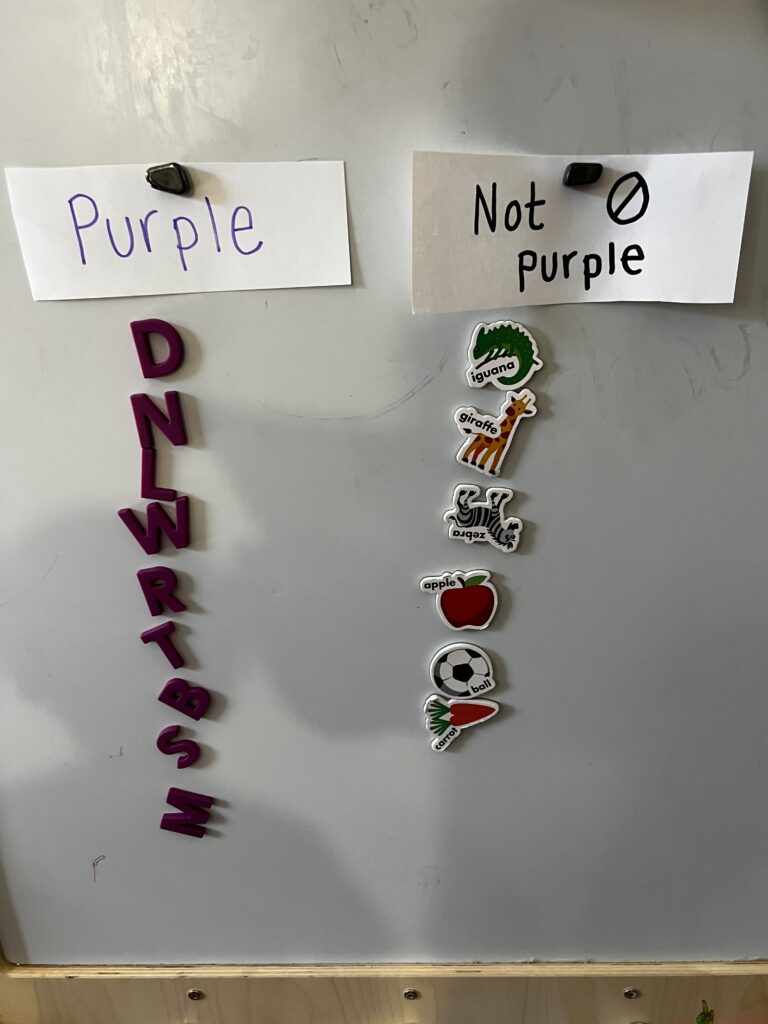 Classroom Explorations
Color Investigation: Purple!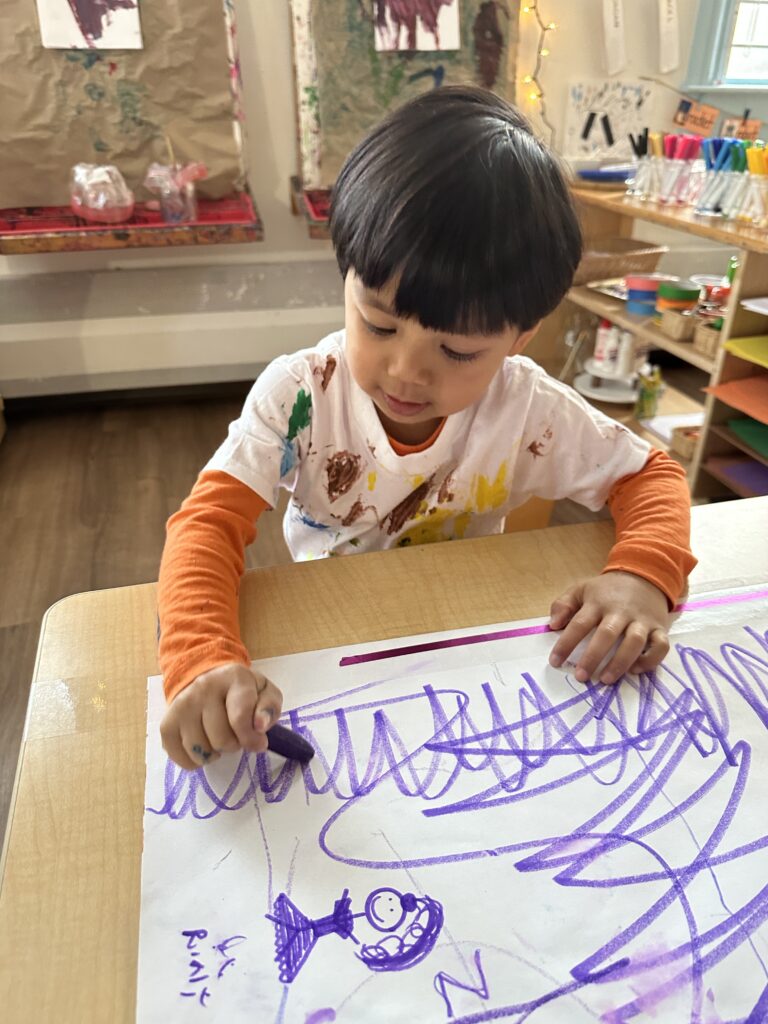 Dramatic Play: Post Office!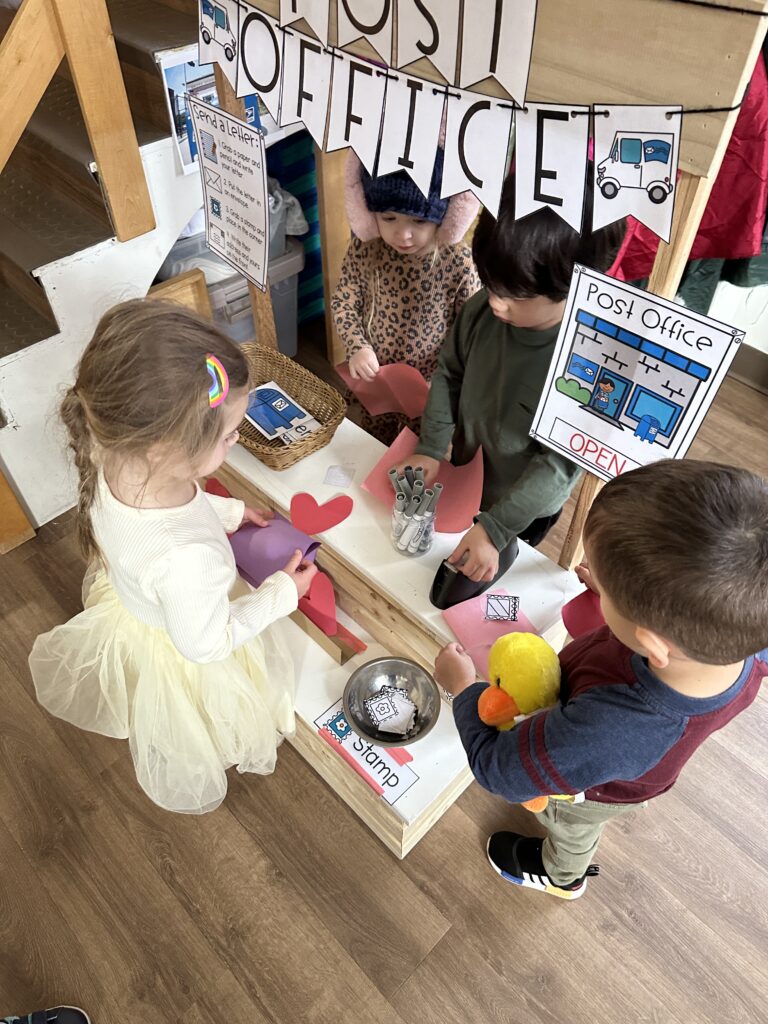 Friends were invited to the studio table to help us paint our mailbox. We can't wait to see it in action at the play stand tomorrow and through the rest of the month!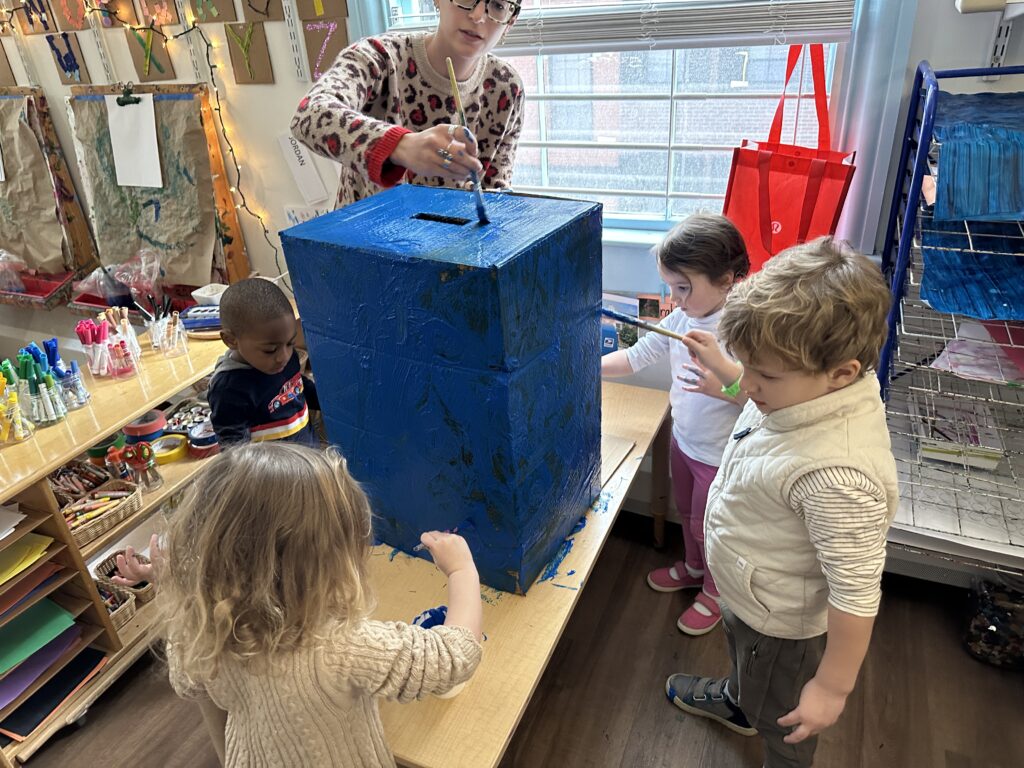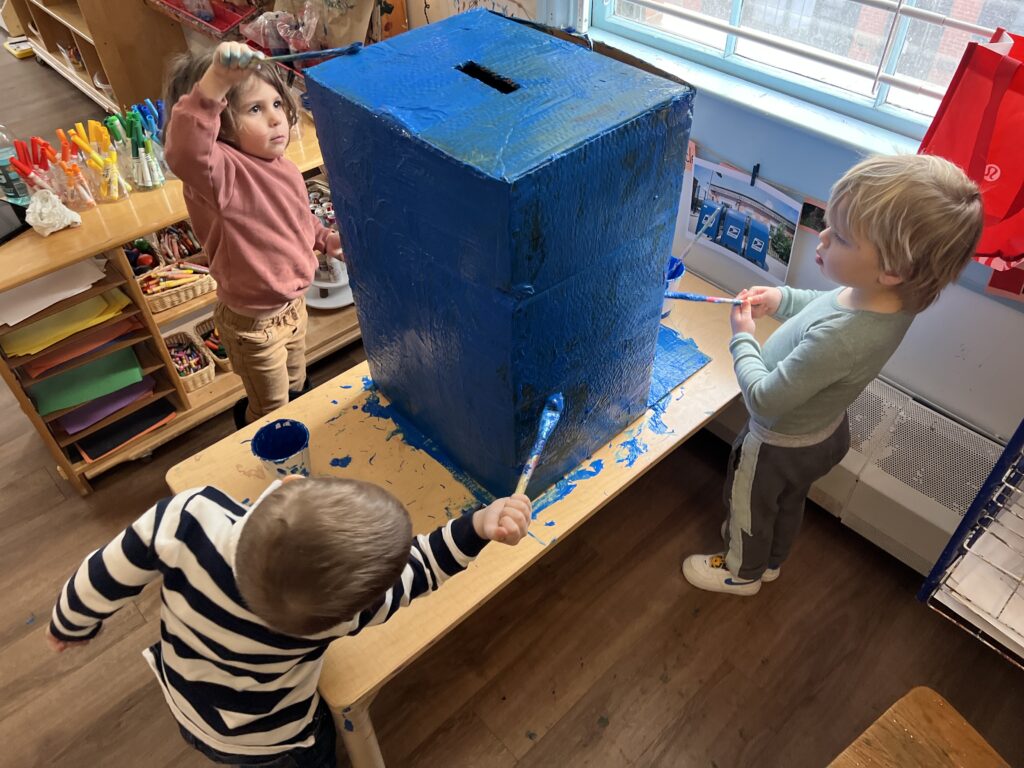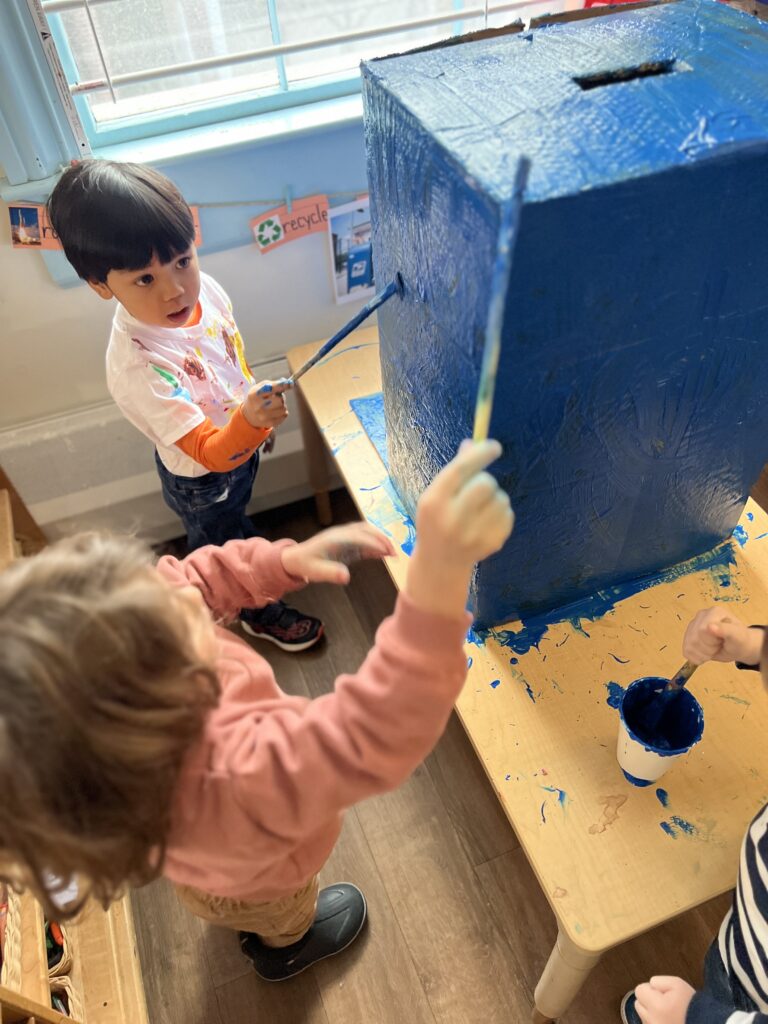 See you tomorrow!