Happy Monday! It was a great morning in the classroom. Our color for the next couple of days is blue! During meeting, we sorted blue and green letters and numbers. We counted 11 blue items and 4 green items. In the sensory table, we made an ocean scene using blue water and ocean animals! The sun was shining on the back playspace today and friends had a great time running, biking, climbing, and working together in the sandbox. Friends got new job assignment today, take a look 🙂
School Family Jobs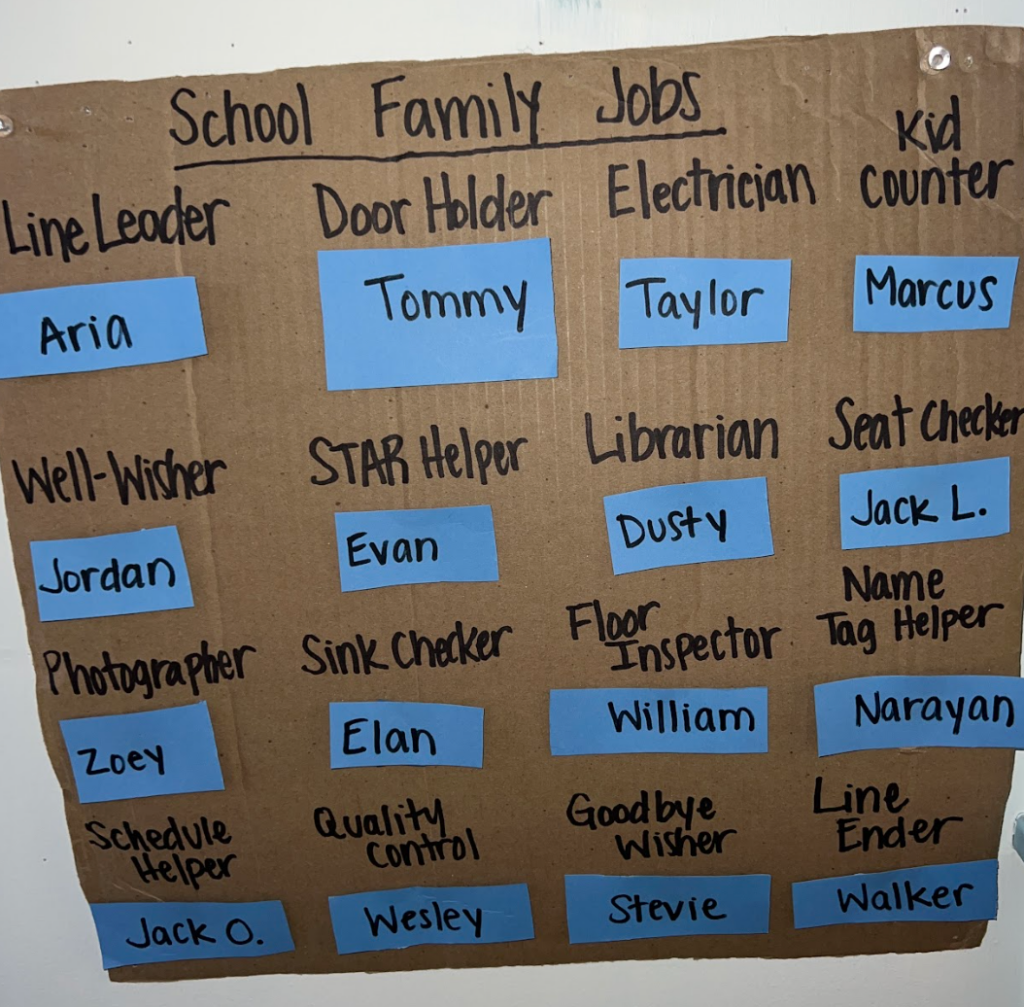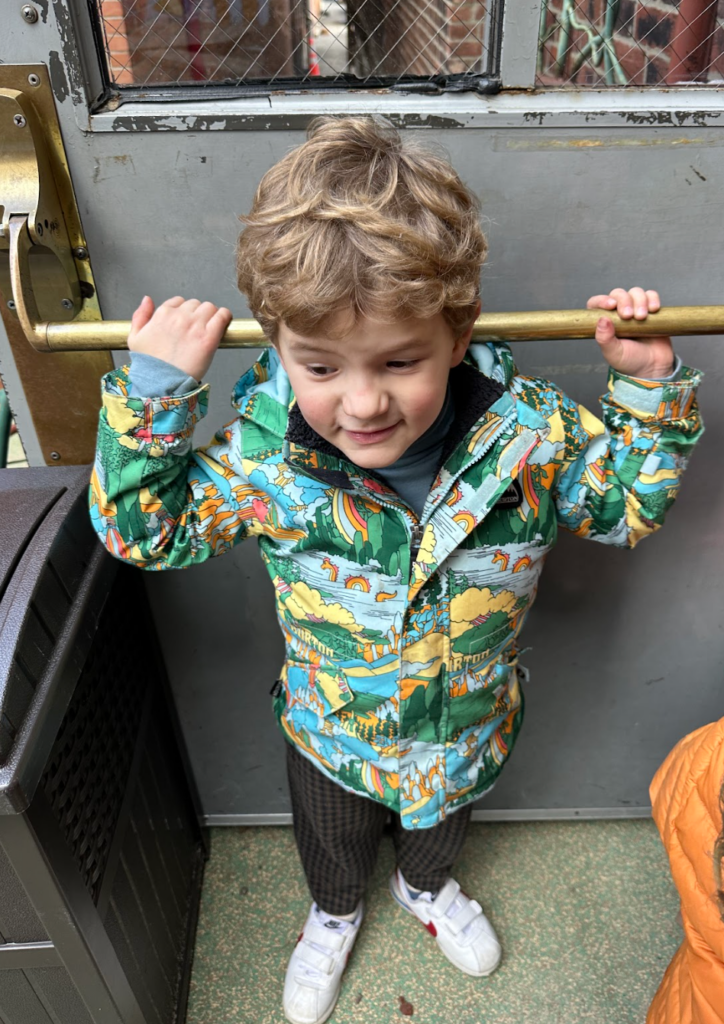 Today, we read Pete the Cat and his Magic Sunglasses
Pete the Cat wakes up feeling grumpy—nothing seems to be going his way. But with the help of some magic sunglasses, Pete learns that a good mood has been inside him all along.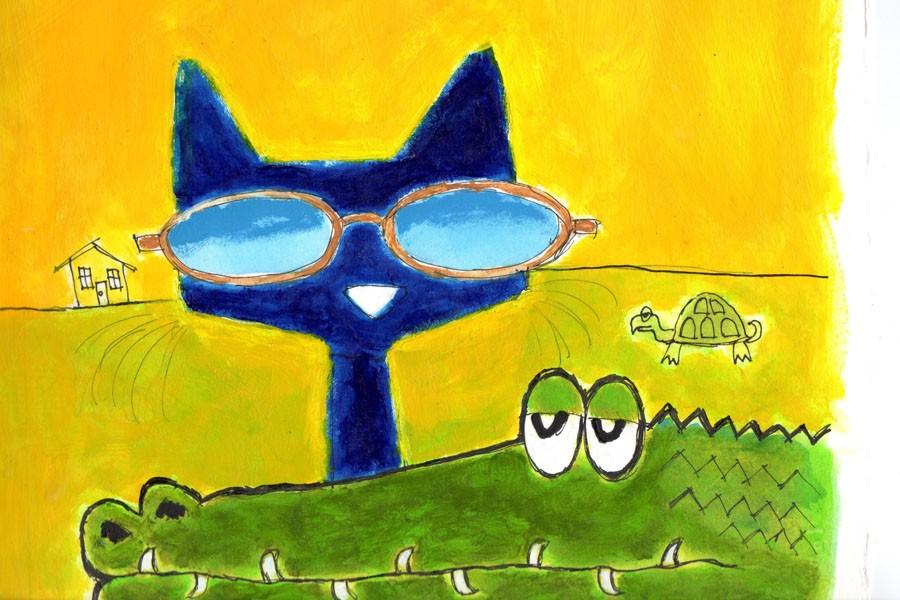 Meeting
Friends picked a letter or number and sorted them into the blue or green category. We are so proud of our friends for identifying their letters and then sorting them! Way to go Blue Roomers 🙂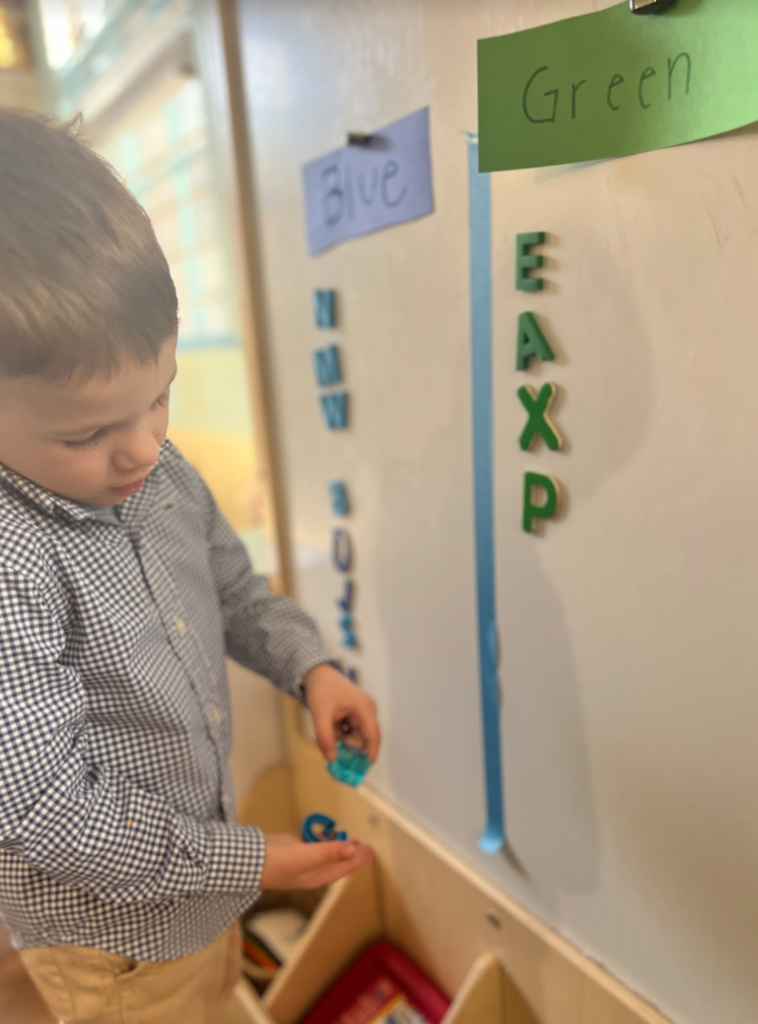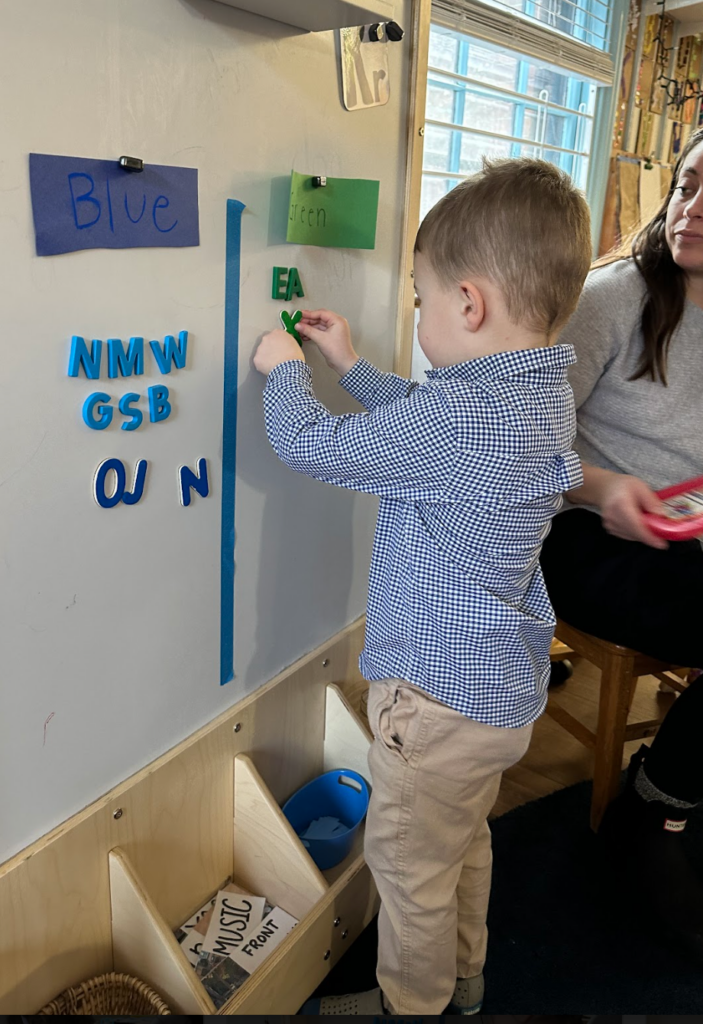 Sensory table
Today, friends added blue watercolors to the sensory table. We also added different sea creatures and discovered you could see them from underneath the table! Friends put fish on their sponges and guessed if the sponge would sink or float with the animal on top!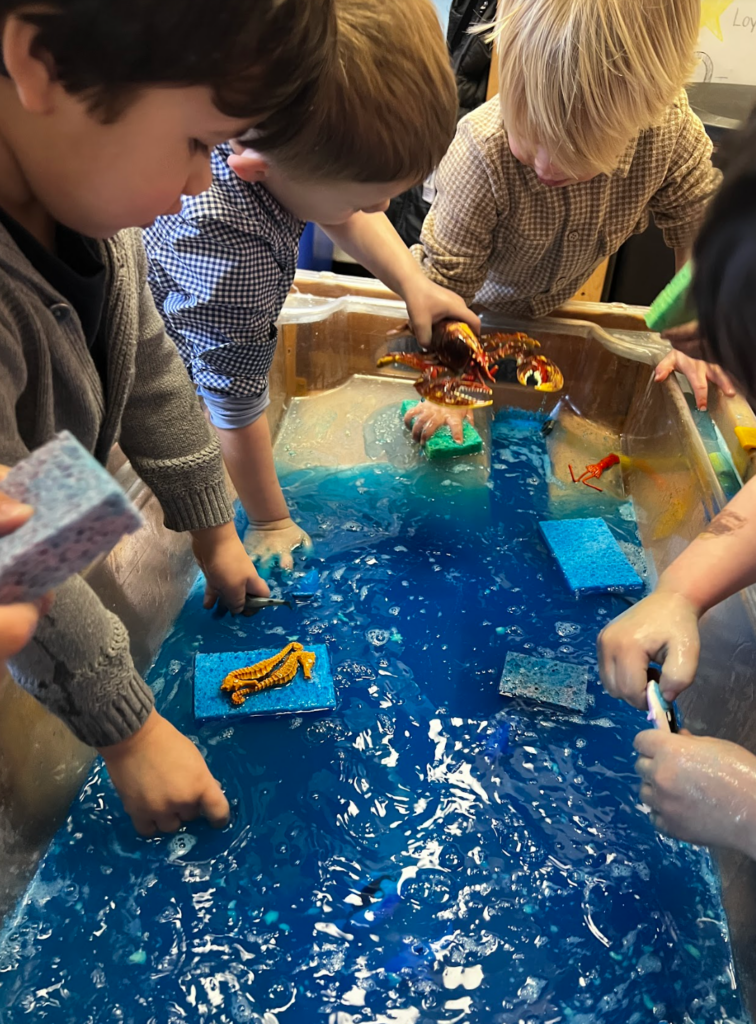 Todd Parr Investigation- Blue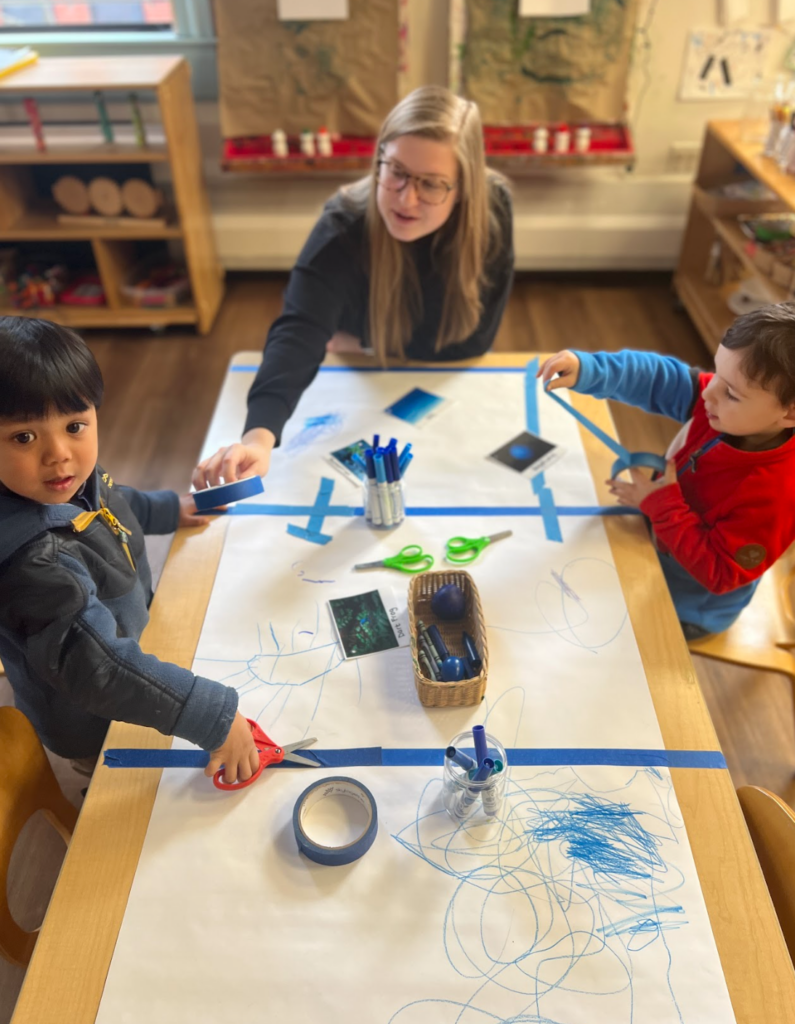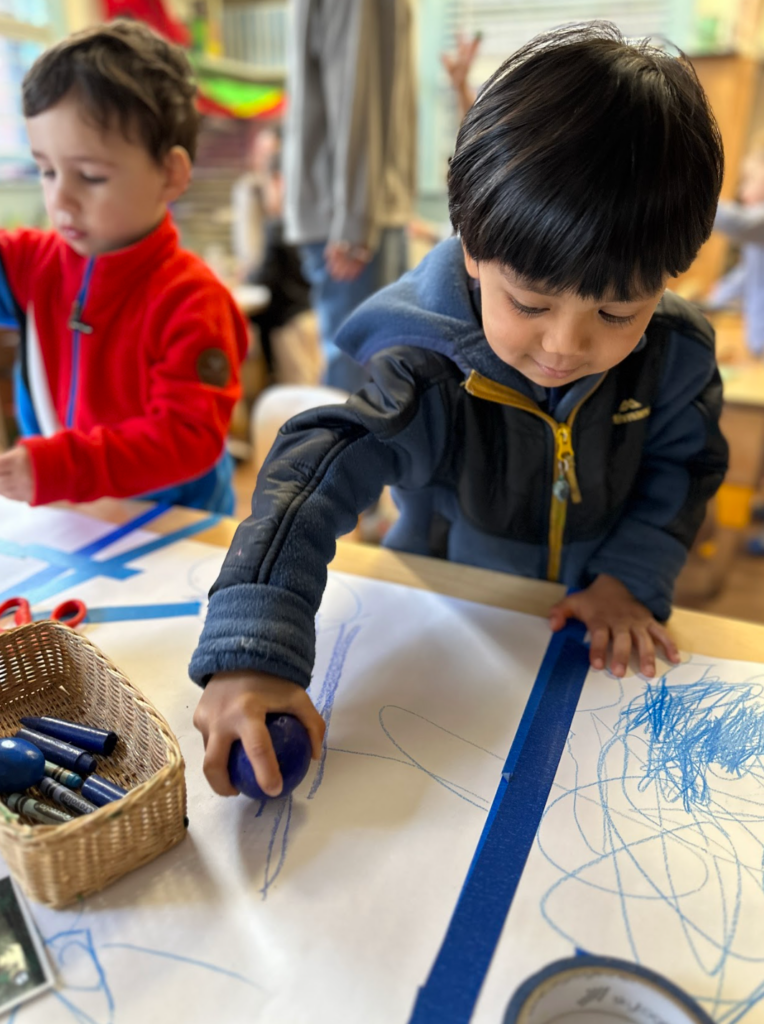 Watercolors
Over the past couple of weeks, we've been talking about mixing colors. So far we've learned–
Blue + Yellow= Green
Red + Yellow= Orange
Red + Blue = Purple
While mixing, friends observed that you can make different shades depending on how much of each color you use.
"Lots of yellow and a little bit of red makes LIGHT orange!"
"If you mix all the colors together you get BROWN!"
"White and blue make LIGHT blue!"
"White and red together makes PINK!"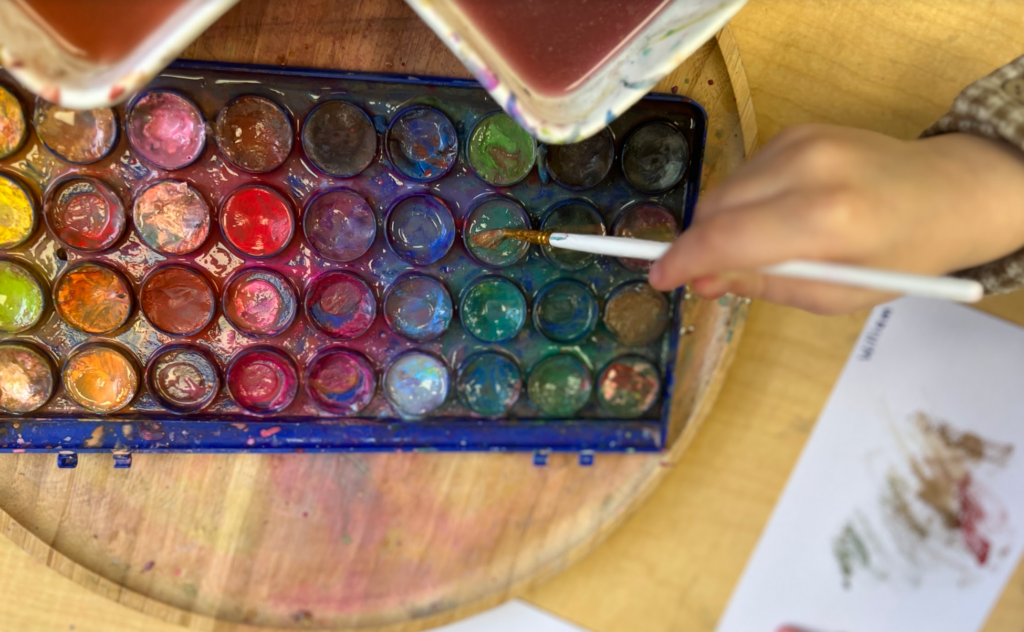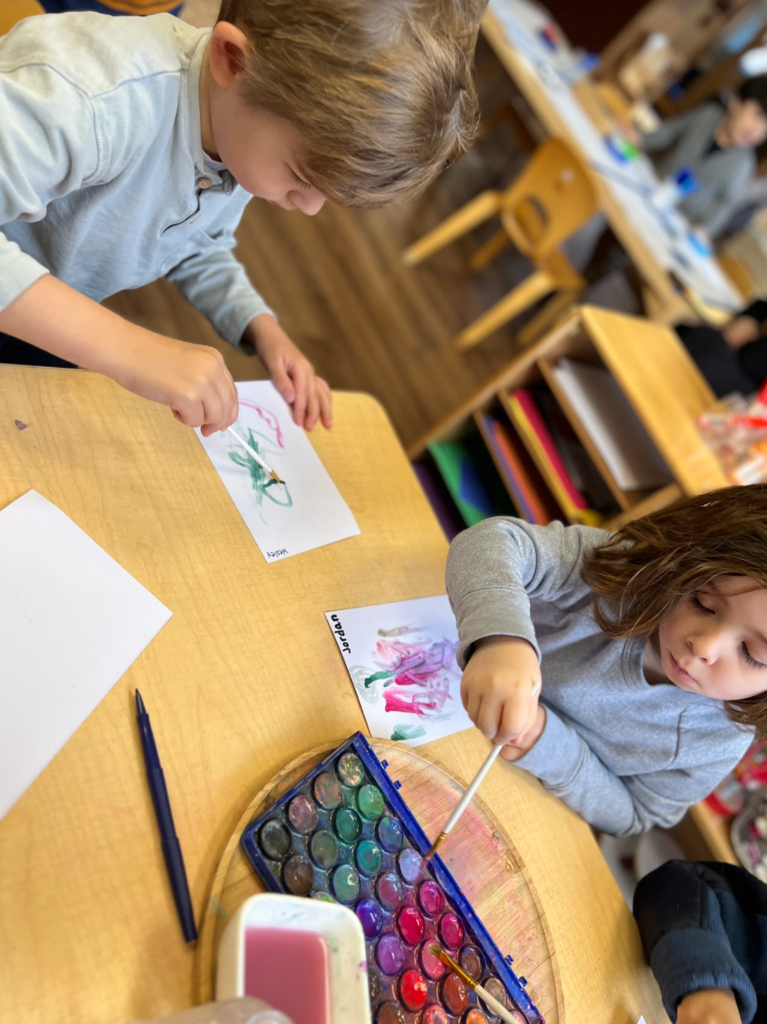 See you tomorrow!