It was quite a productive day in the Blue Room! Friends were busy painting our green paper for our Todd Parr project, mixing green at the easel, constructing igloos at the studio table, sorting yellow and green objects, and creating with recycled materials. During Morning Meeting, friends selected an object from a bin, and sorted it by color. This sparked observations about how colors have different shades–we heard statements like, "this is light green" "the pipe cleaner is the darkest green" and "this yellow is the brightest." When the objects were sorted, we lined them up, counted, and saw the green side had more. This activity was set out at our math table for friends to explore sorting and counting independently or with a friend. Some friends even found more yellow or green objects in the classroom to add to the basket of items.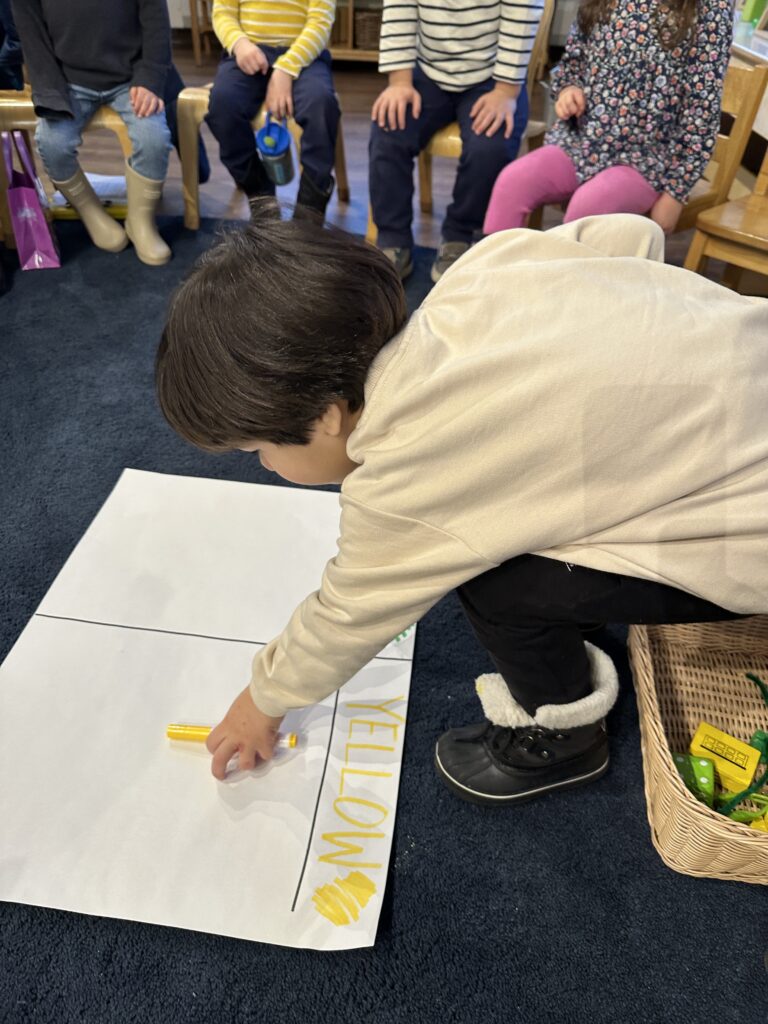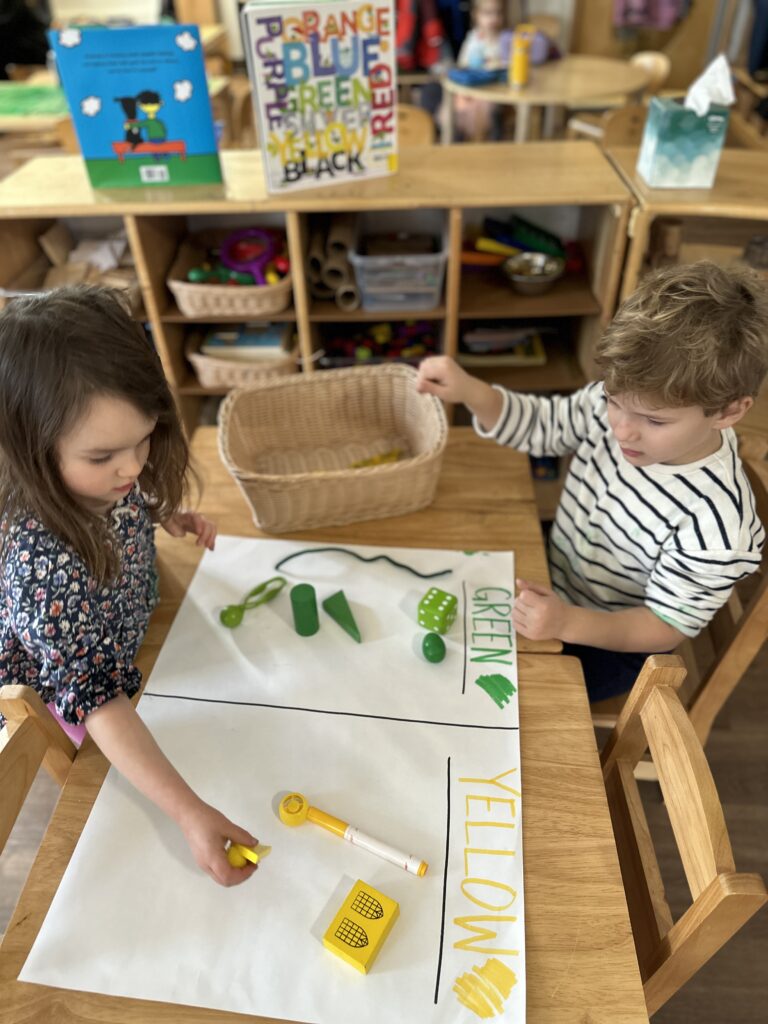 Classroom Jobs in Action!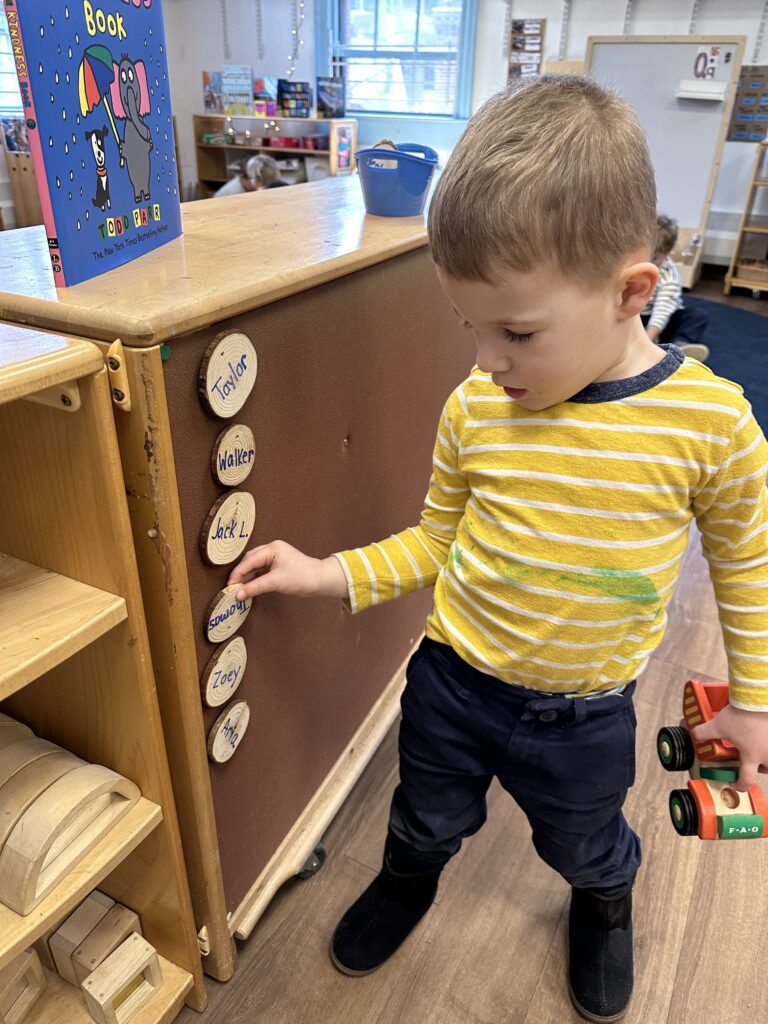 Jack O. is our Name Tag Helper this week. Thank you, Jack!
Classroom Explorations
Color Investigation: green! Today we used finger paint to paint our green paper for an immersive sensory experience.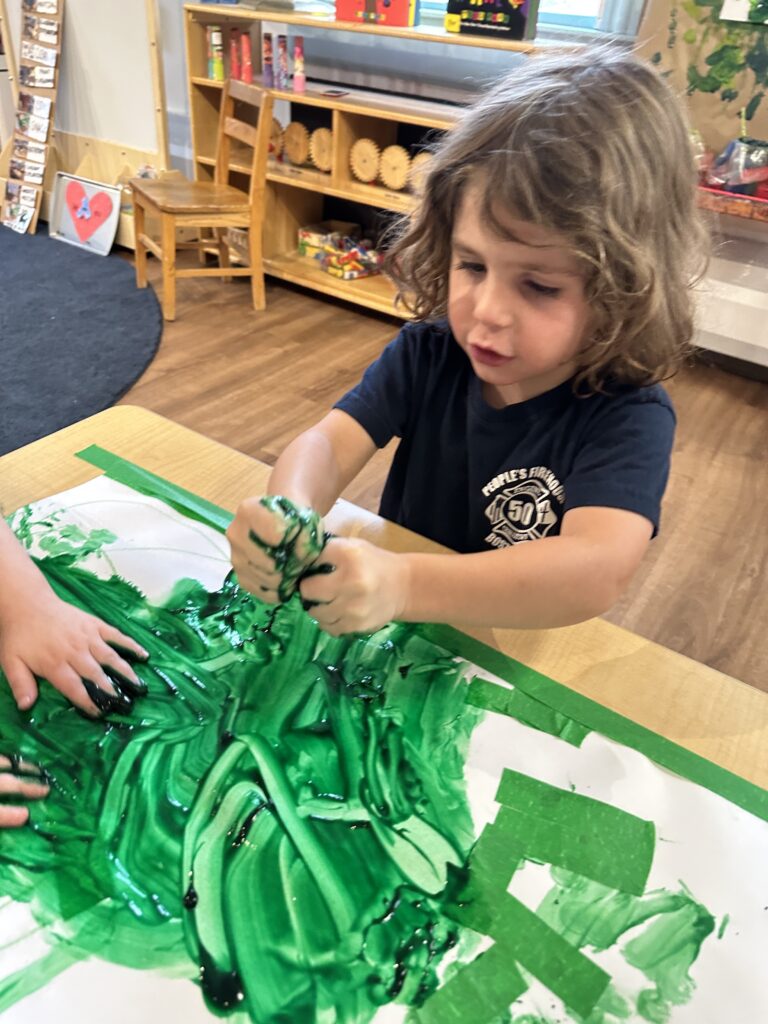 Studio: Our studio areas were booming with creativity today! We had yellow, blue, and green paint at the easel, creations with recycled materials, and making igloos using super puffs inspired by the igloo that friends built on the back playground yesterday!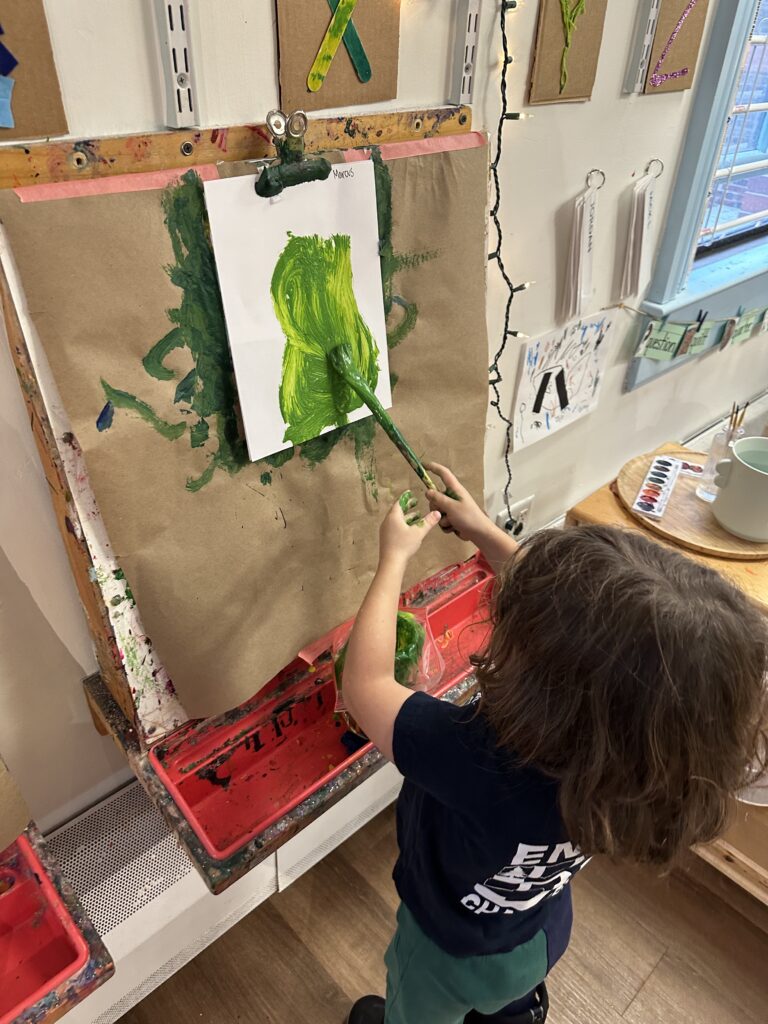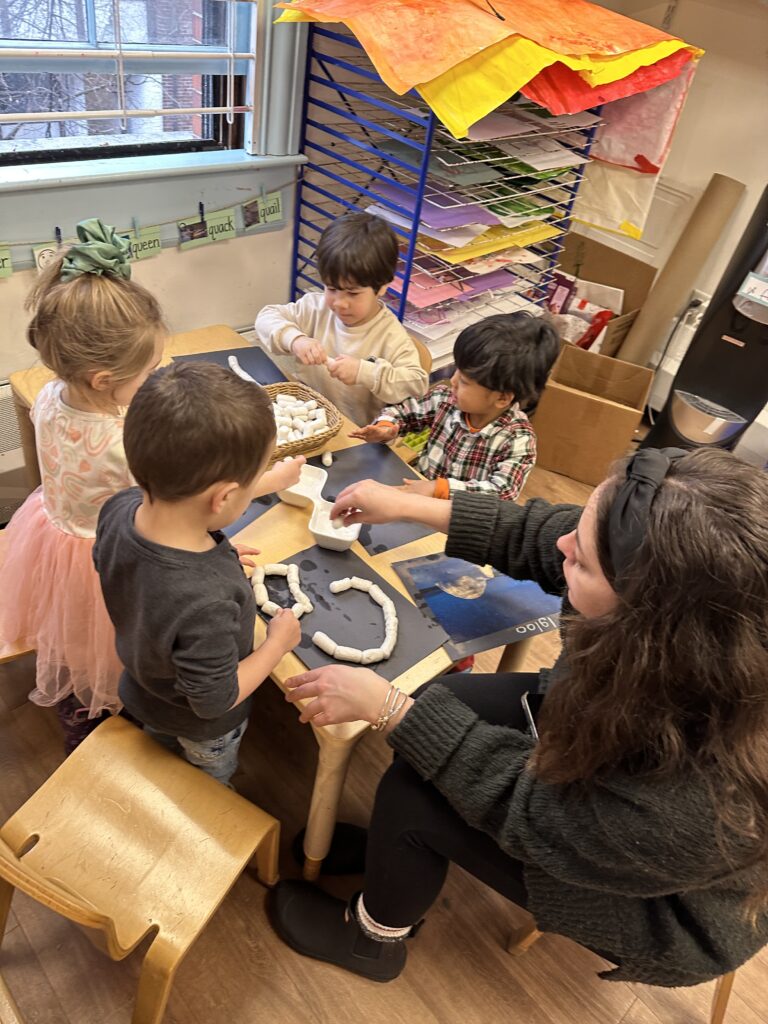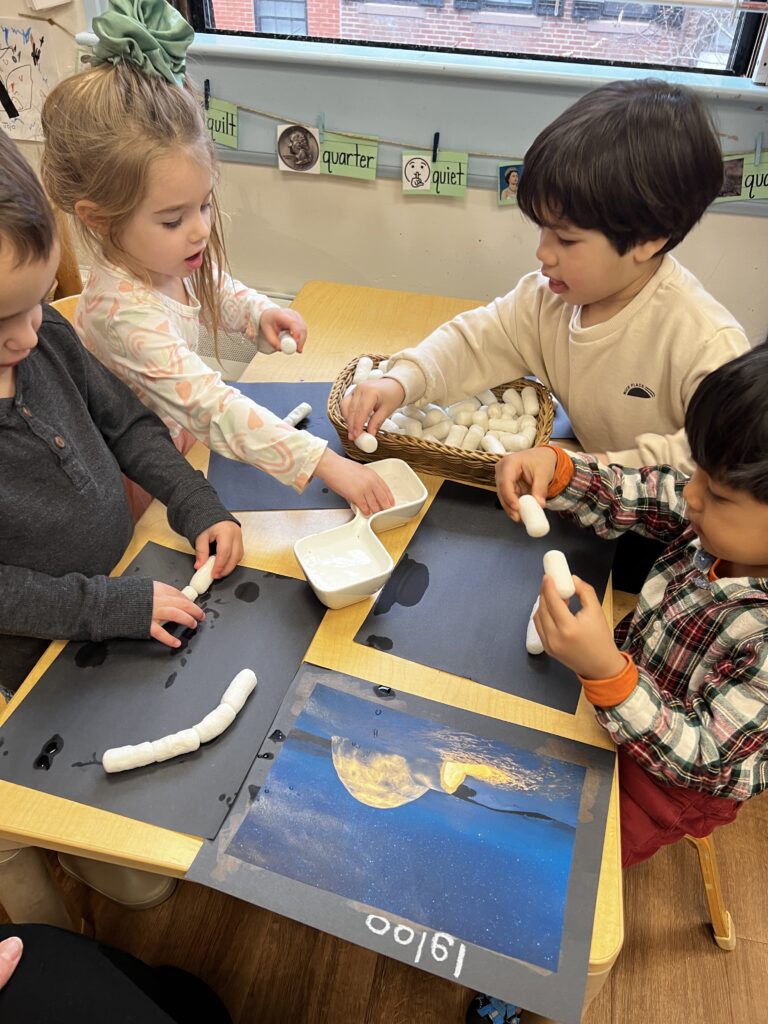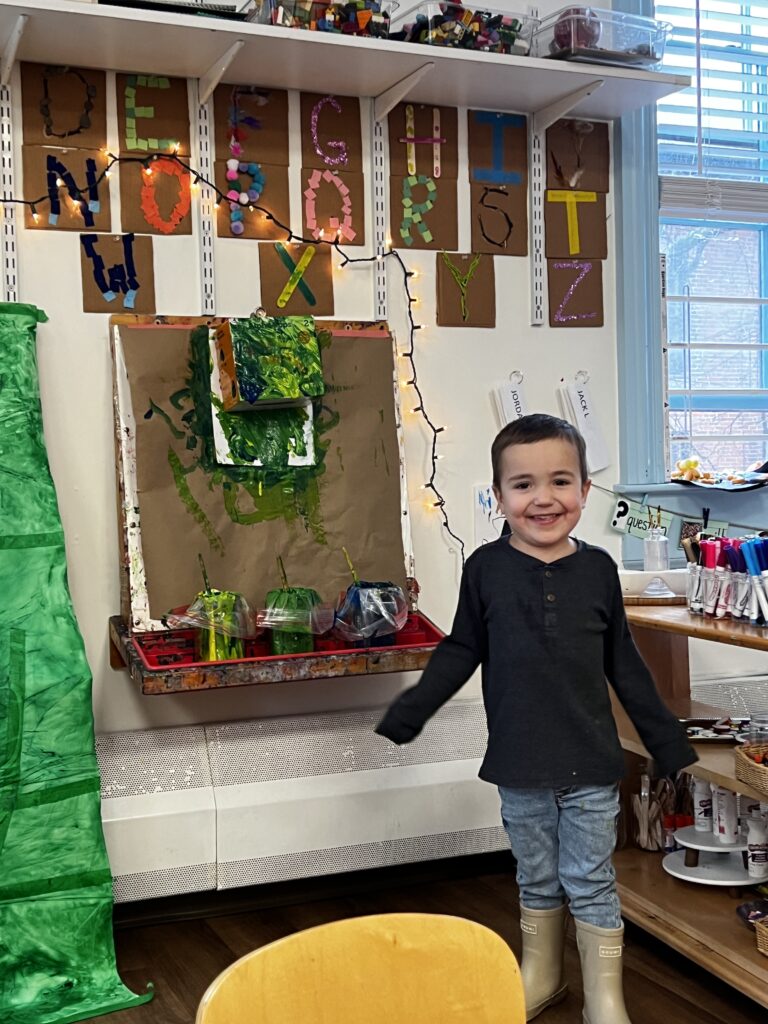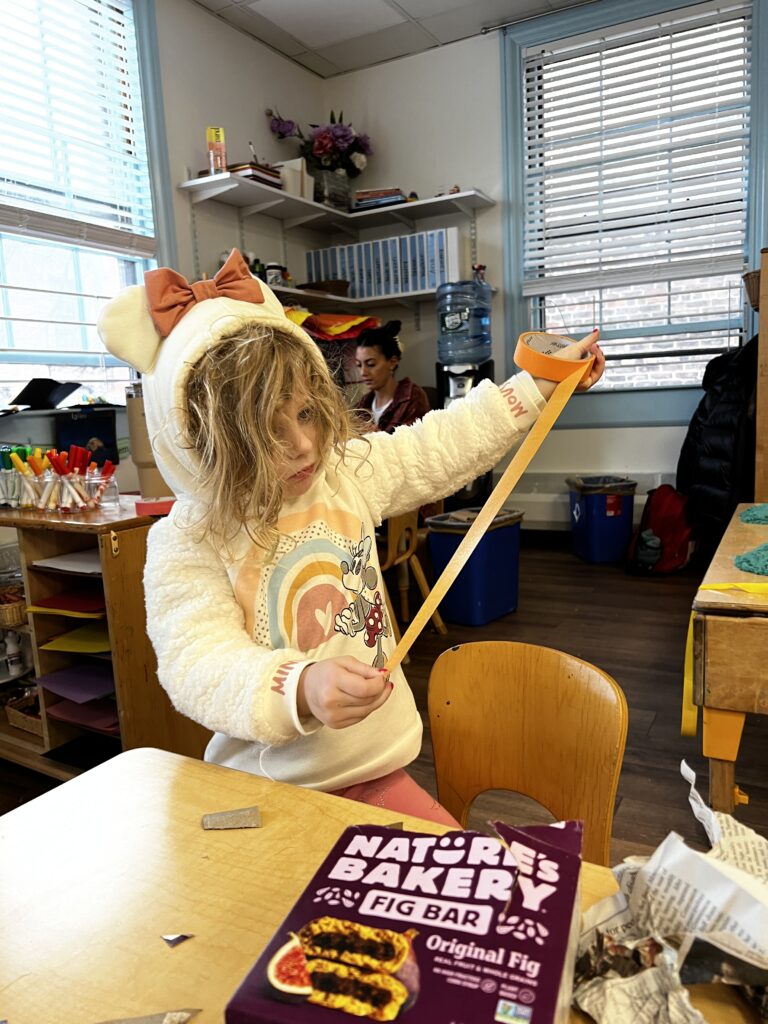 See you tomorrow!