Today was a great day in the Blue Room! We started our GREEN collage today and talked about all things that are green. Some friends created artwork with boxes at the studio table, listened to stories with our new headphones, mixed colors to make green, and enjoyed stories under the loft. Our Todd Parr investigation is really coming along and we can't wait to begin to make our color collages come to life! Stay tuned for our next steps!
Green Collage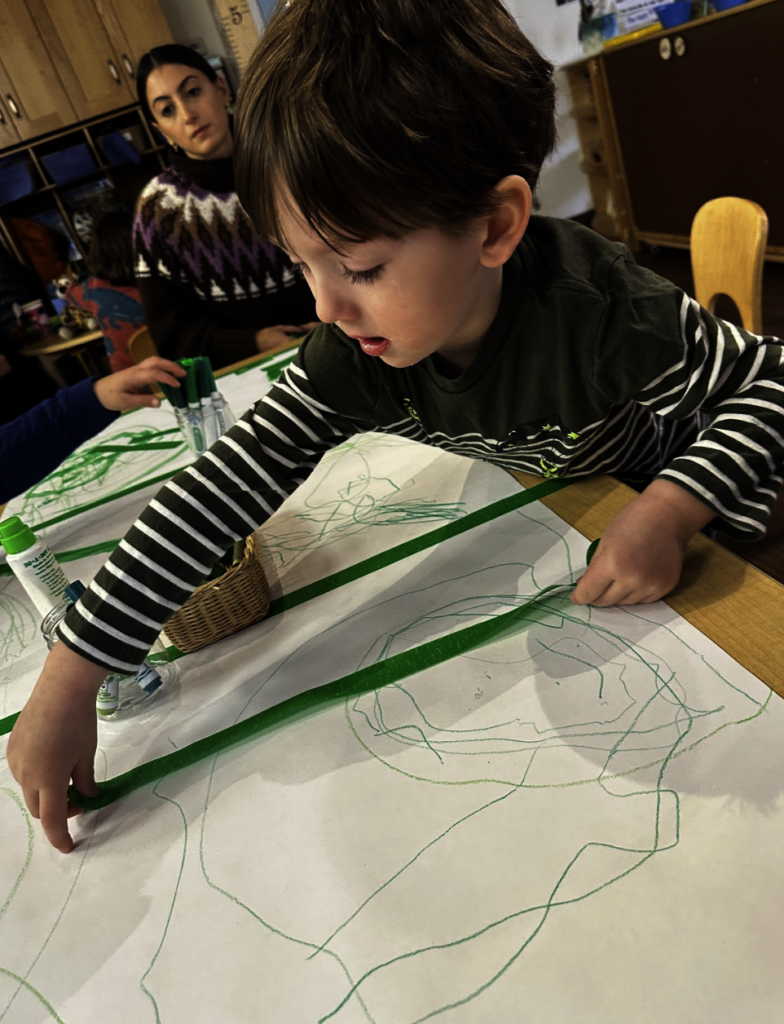 Color mixing!
At meeting, we discovered that blue and yellow make the color green when mixed together! Friends helped us make green then continued to mix colors at the easel.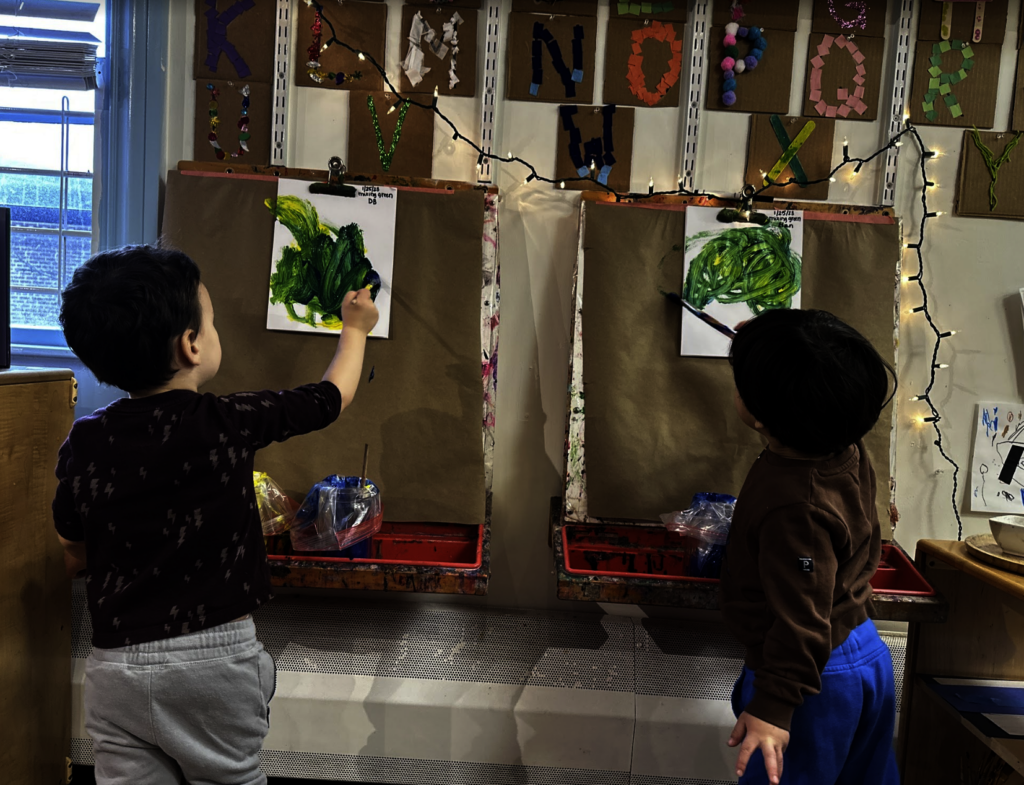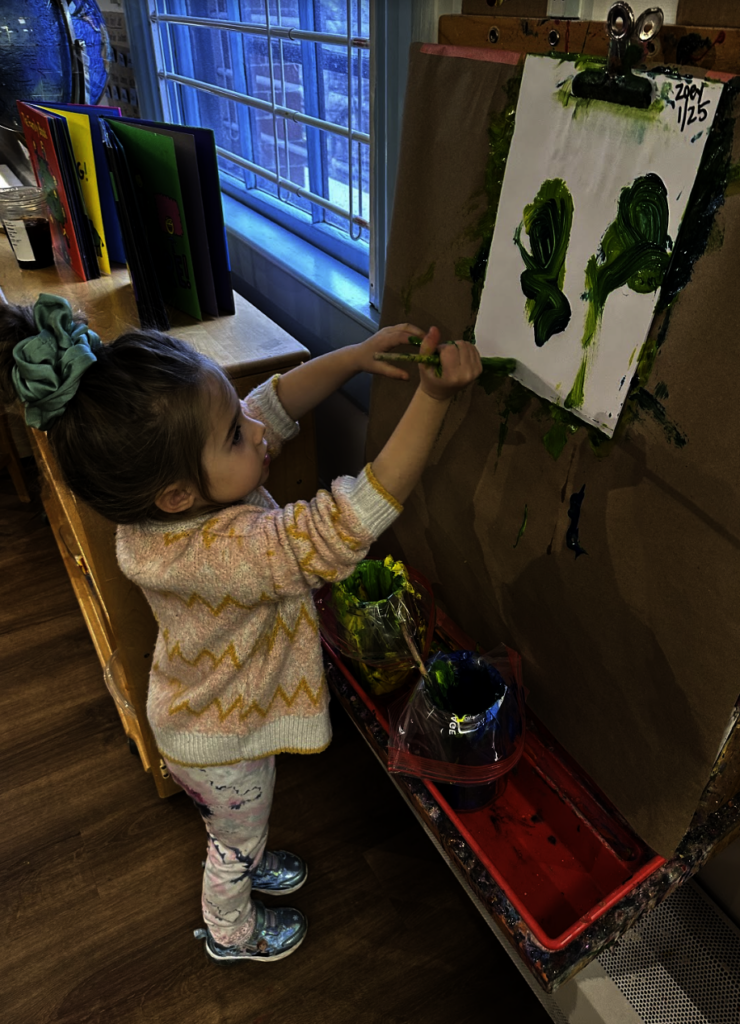 What can you make with a box?
Friends have been making all sorts of things with the recycled boxes in our classroom. We love this open-ended path that friends have been taking! So creative.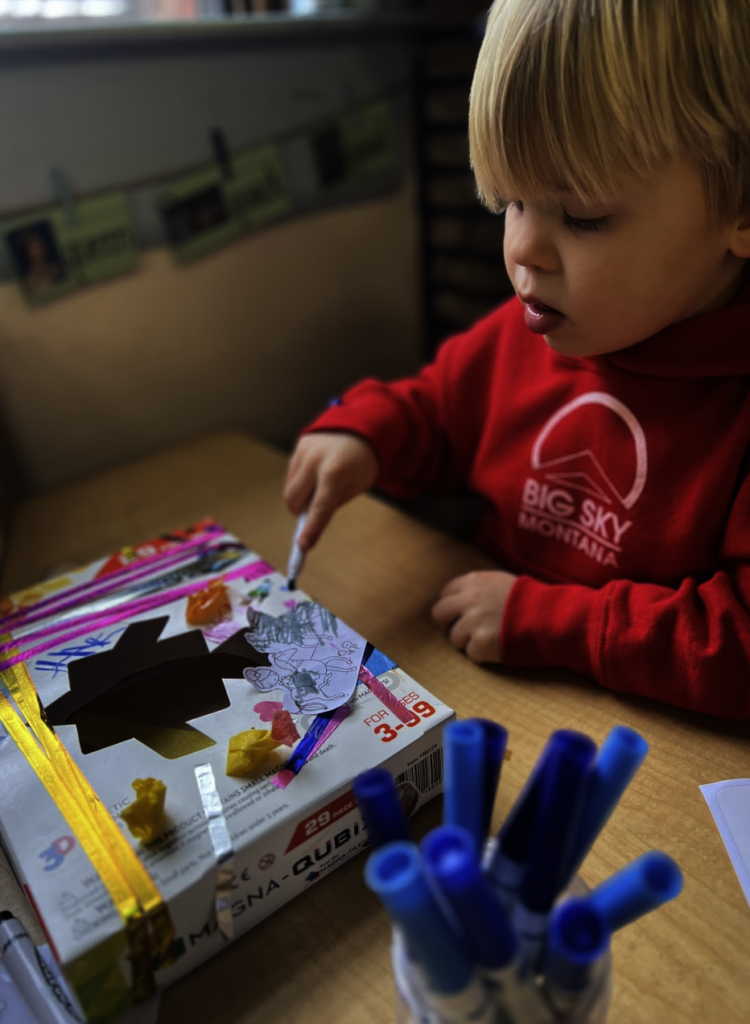 Light table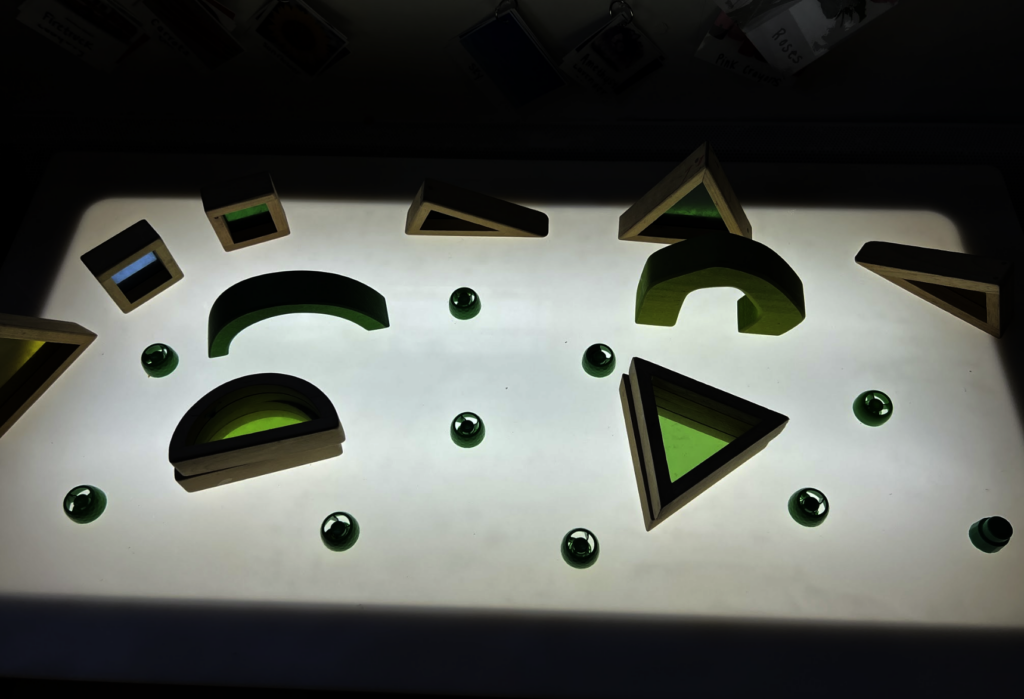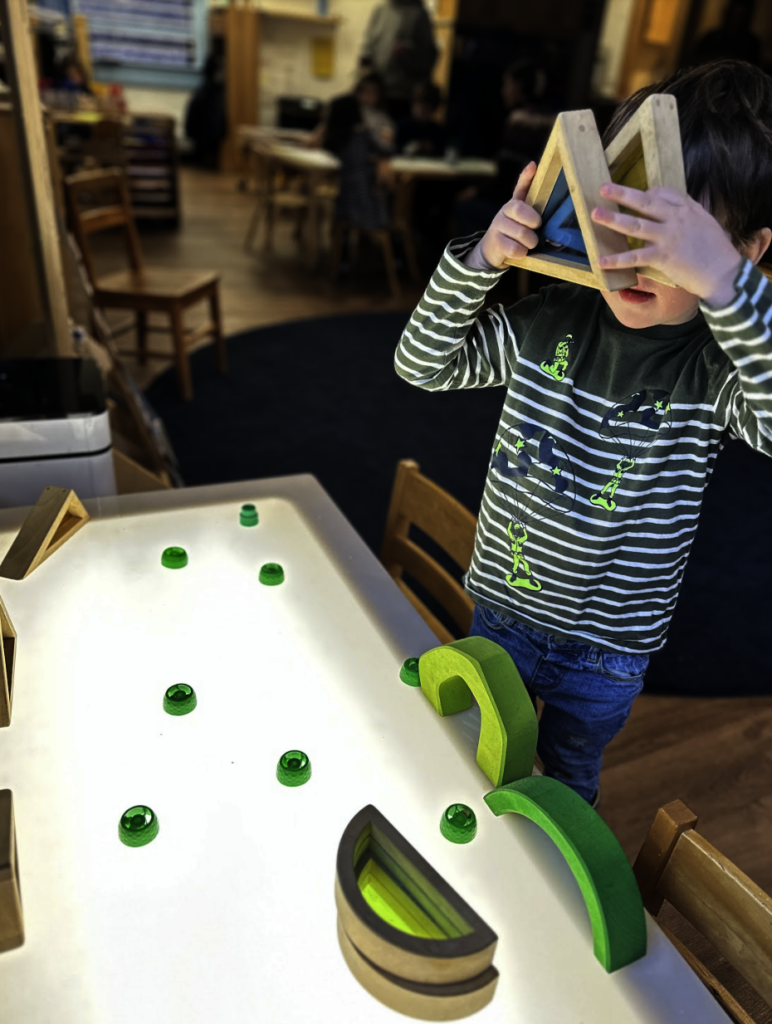 See you tomorrow!