Today, was an awesome day in Blue Room. We finished our yellow collage, learned about words that start with the letter Qq, sang with Ms. Carol, played on the back playscape in the snow, and had so much FUN!
Hot Coco for sale!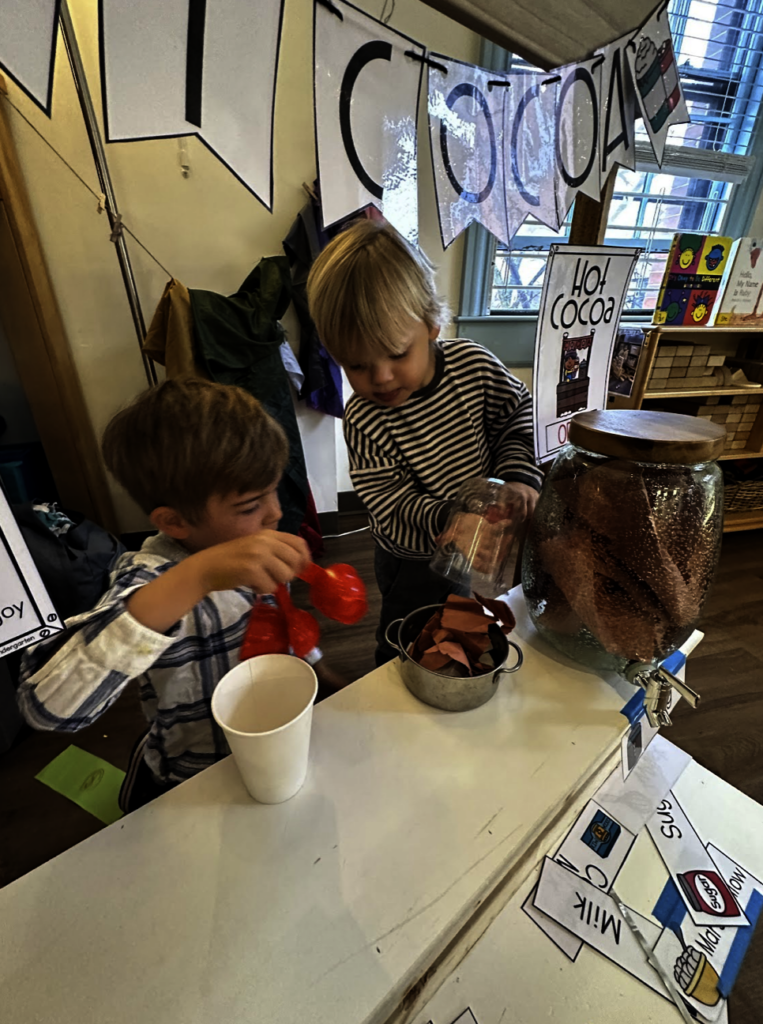 Weaving with Ms.Sheryl
Practicing using our finger muscles like this helps children to pick up and move small objects, take things apart and put things together, which in turn helps strengthen pencil grip.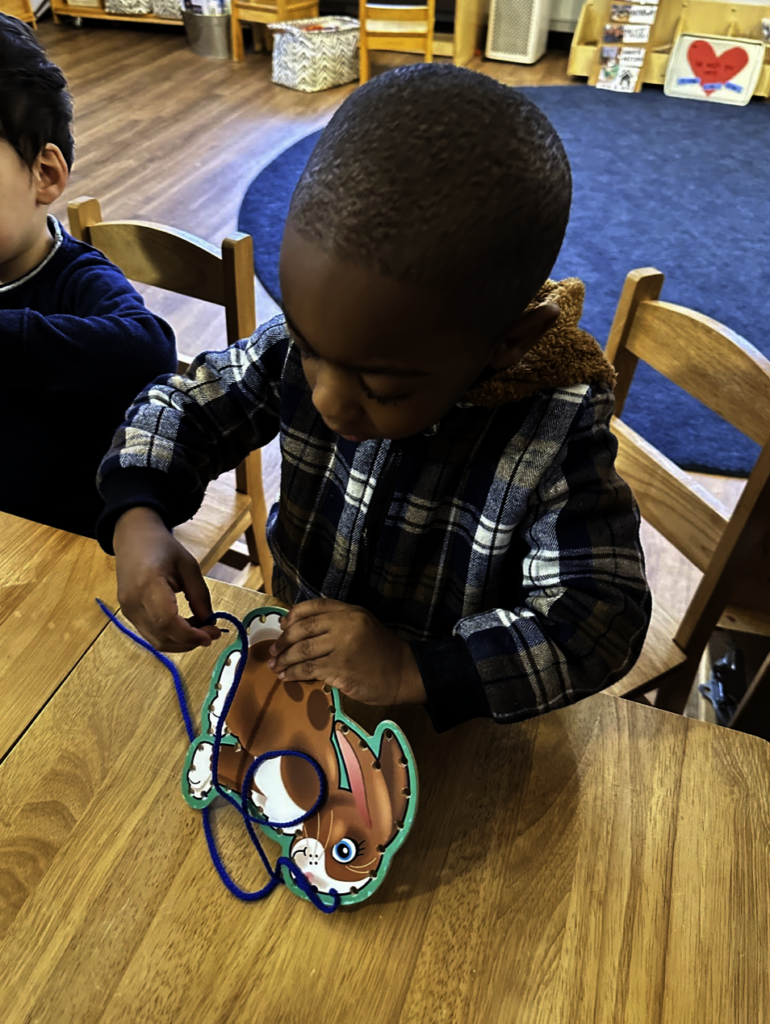 Todd Parr inspired color investigation
Blue Room has been mimicking Todd Parr's style, using tempera paint and bright-colored materials to make collages of different colors.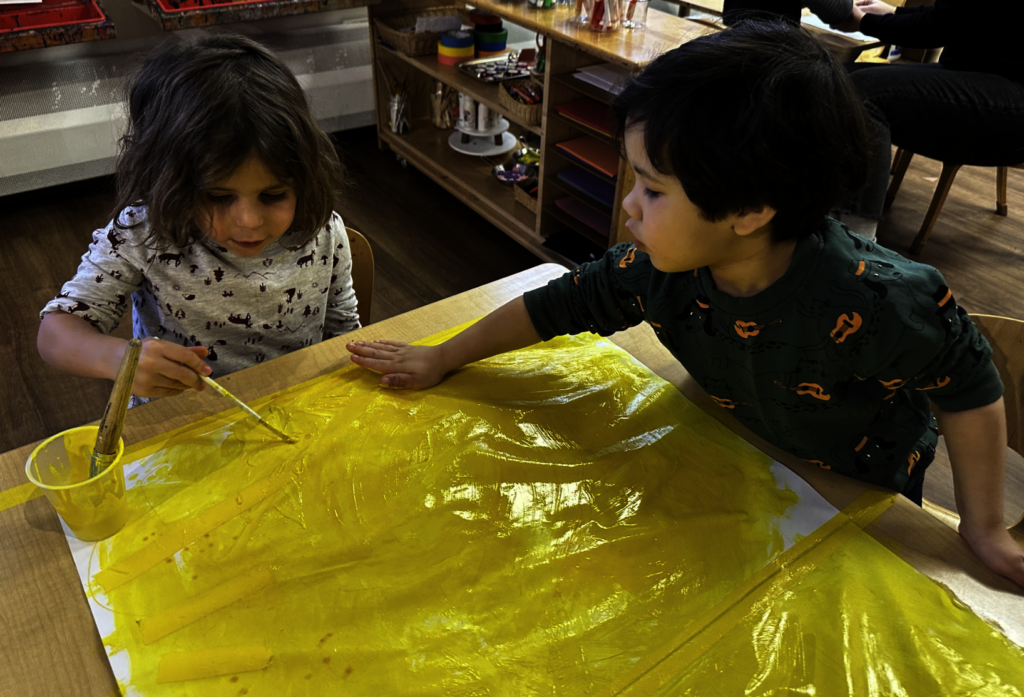 SNOW much fun on the back playscape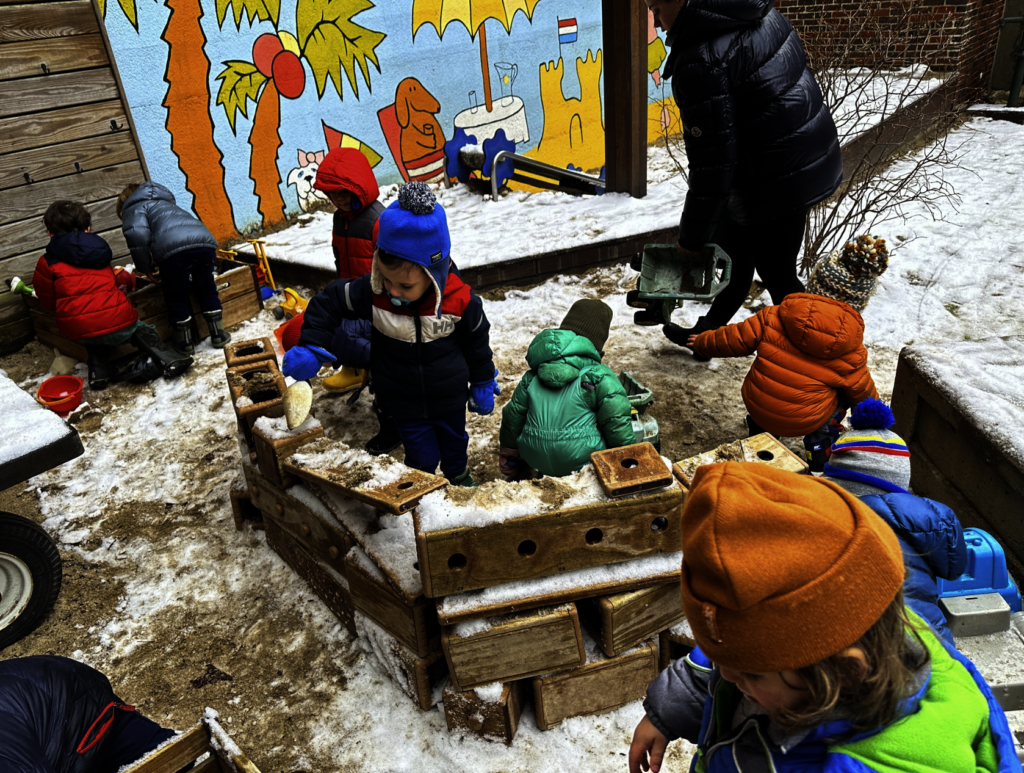 See you tomorrow!