What a wonderful morning in the Blue Room! Everyone was eager to monitor the snow today. They noticed the rain began getting heavier and eventually turned to snow! We continued our color investigation with the color yellow. Most friends shared things that were yellow such as the sun, lemons, the umbrella in our back playscape mural, and sunflowers. We then began a collage with yellow art materials. Teachers put out the colorful tape at the studio table to brighten up this gloomy day we were having outside, and we played on the back playscape!
Our sink checker was on it today! Thanks, William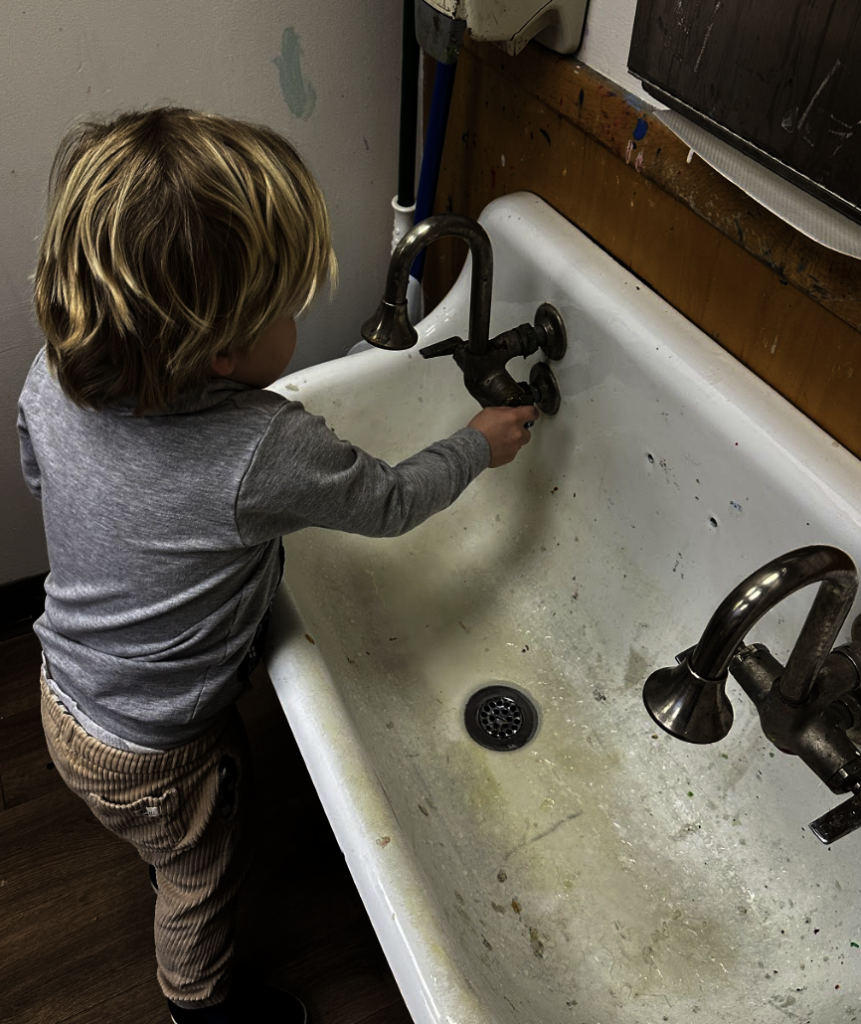 Our Kid Counter did a great job counting her pals before outside time. Thanks, Jordan!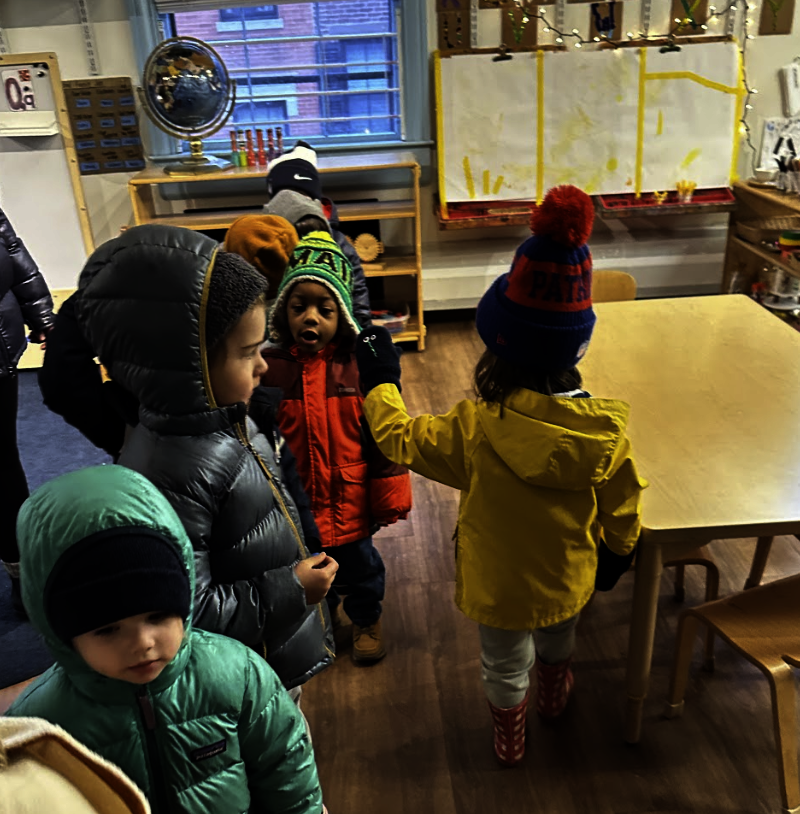 Wesley is our schedule helper. Thank you, Wesley!
Thank you, Jack, for bringing us our storytime book. What a great librarian!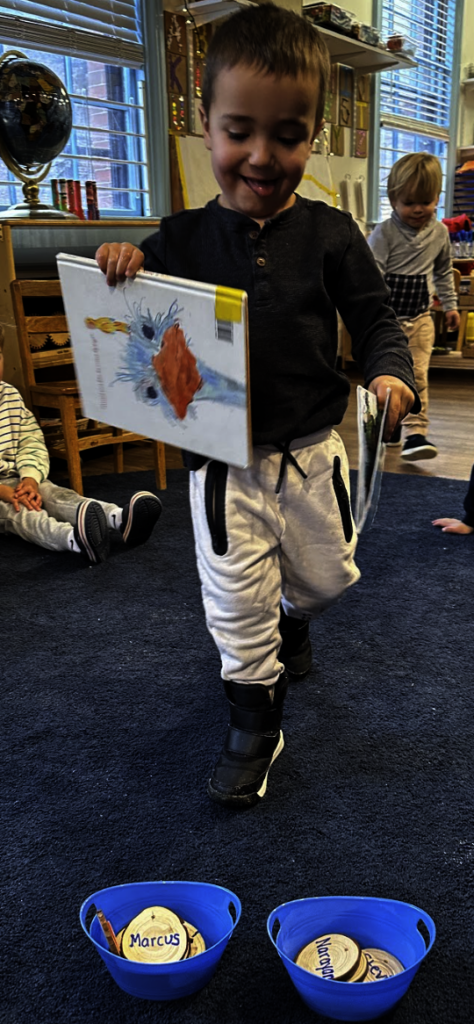 Our STAR helper, Dusty chose the balloon breath today. Thanks, Dusty!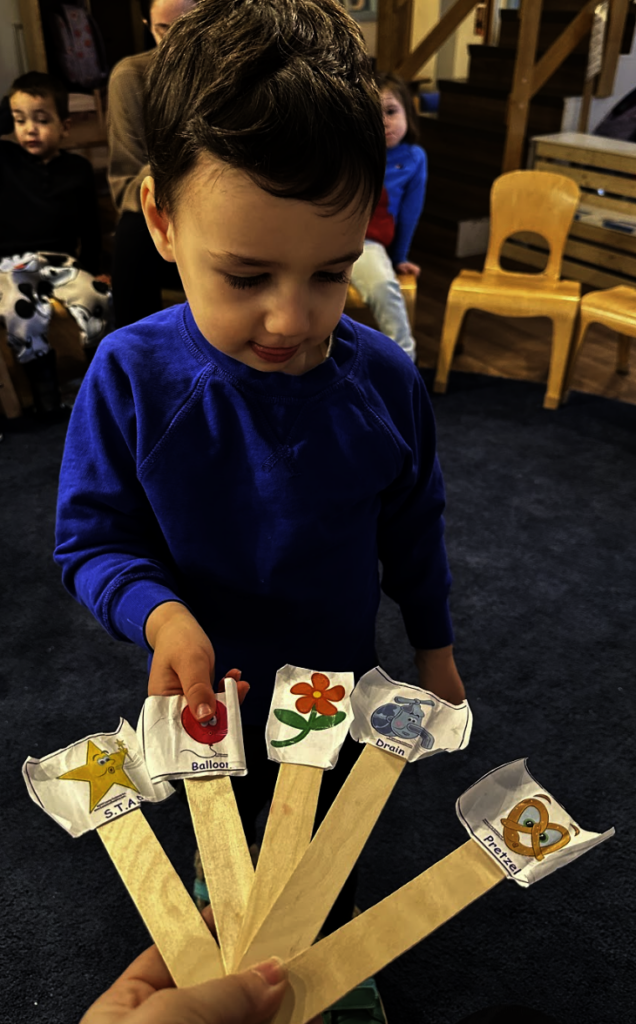 Studio
We have been having so much fun at the studio table working on open-ended art projects. Open-ended art focuses on the process rather than the product, most times inspiring Blue Roomers to take their projects a step further. Some friends have been signing their names and practicing letters.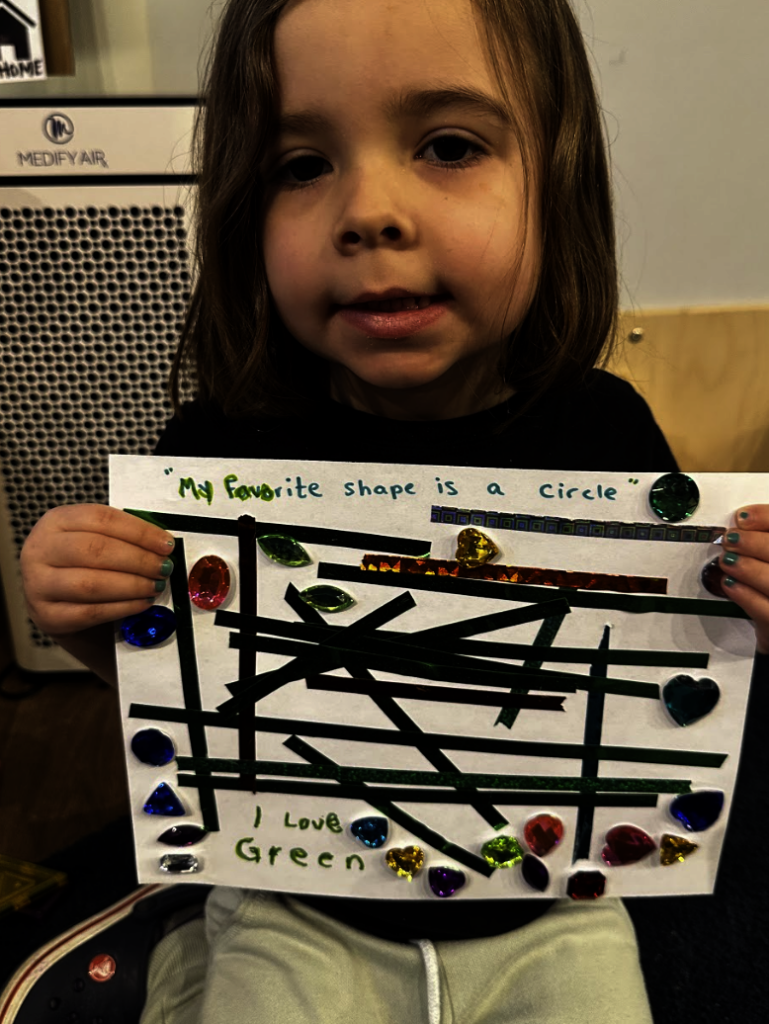 All things YELLOW!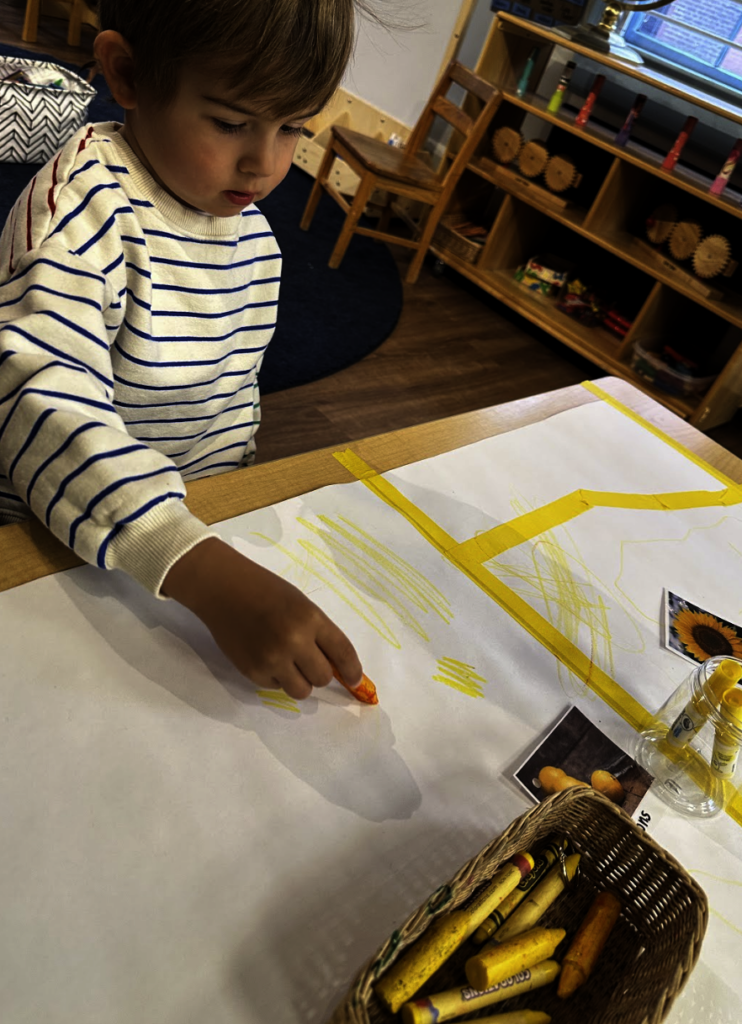 Around the classroom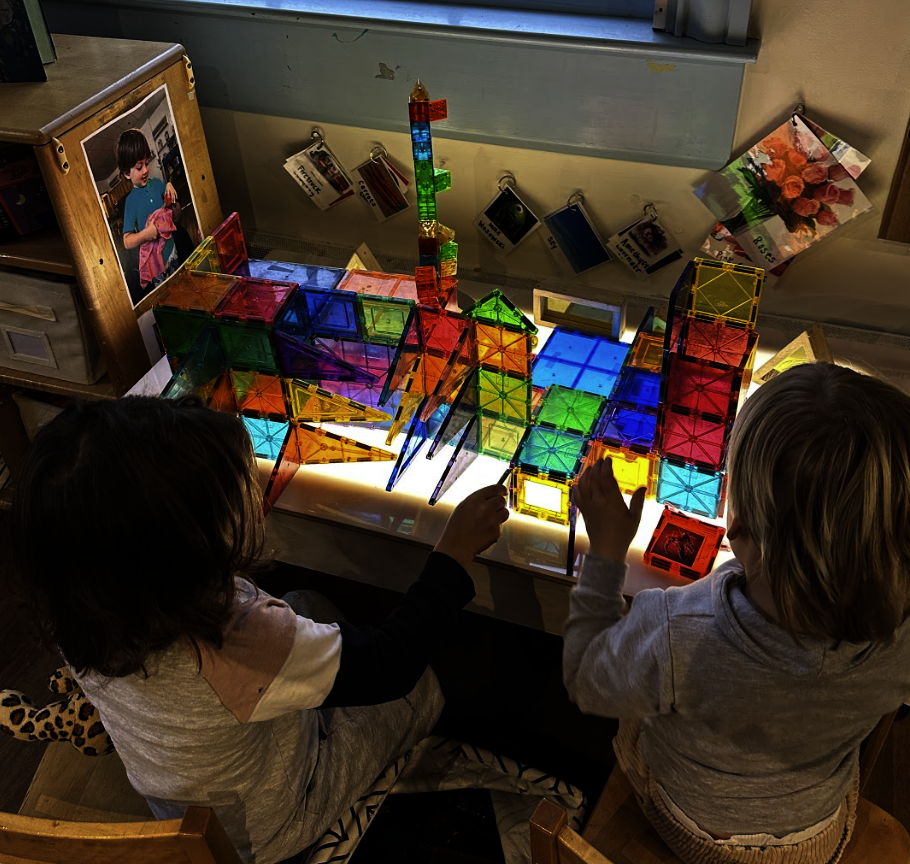 See you tomorrow!