We had a very productive morning in the Blue Room! We mixed red and yellow paint during morning meeting to discover our next color: orange! Friends were invited to use orange crayons, markers, and tape to create our orange paper for our color investigation. We spotted orange all over the place–in the illustrations of our story, on friends' shirts and shoes, in our snacks, and on different classroom materials like the orange magnatiles and glue sticks! Friends were also busy at the studio table, working with sand, building with the big wooden blocks, and taking care of babies.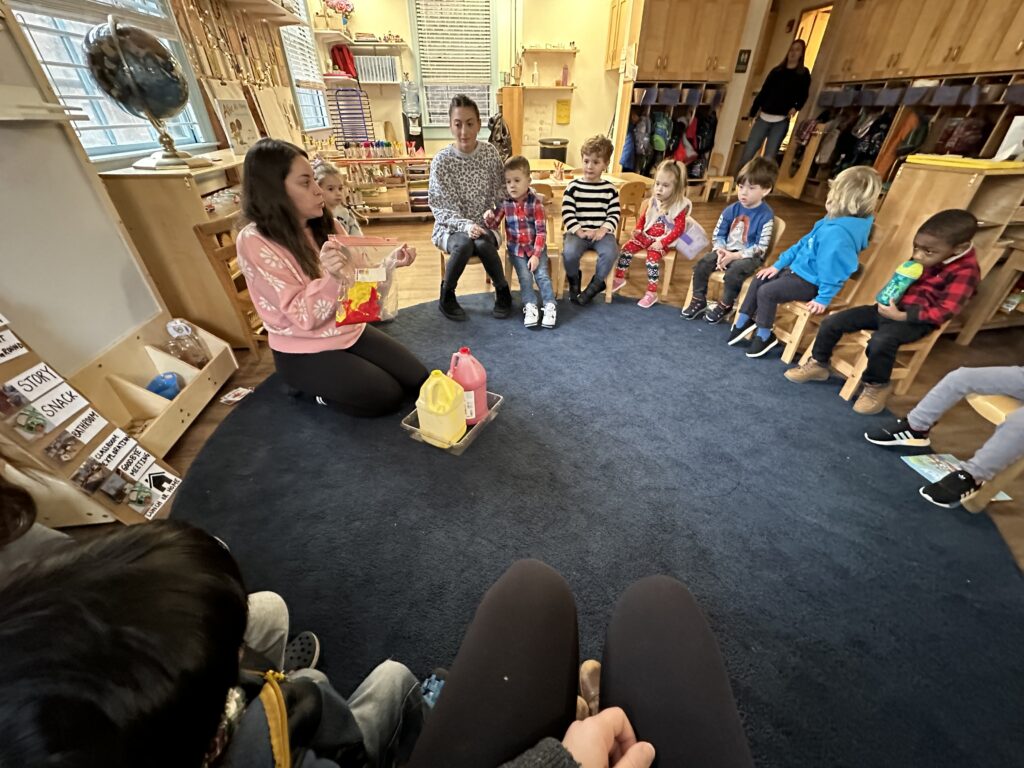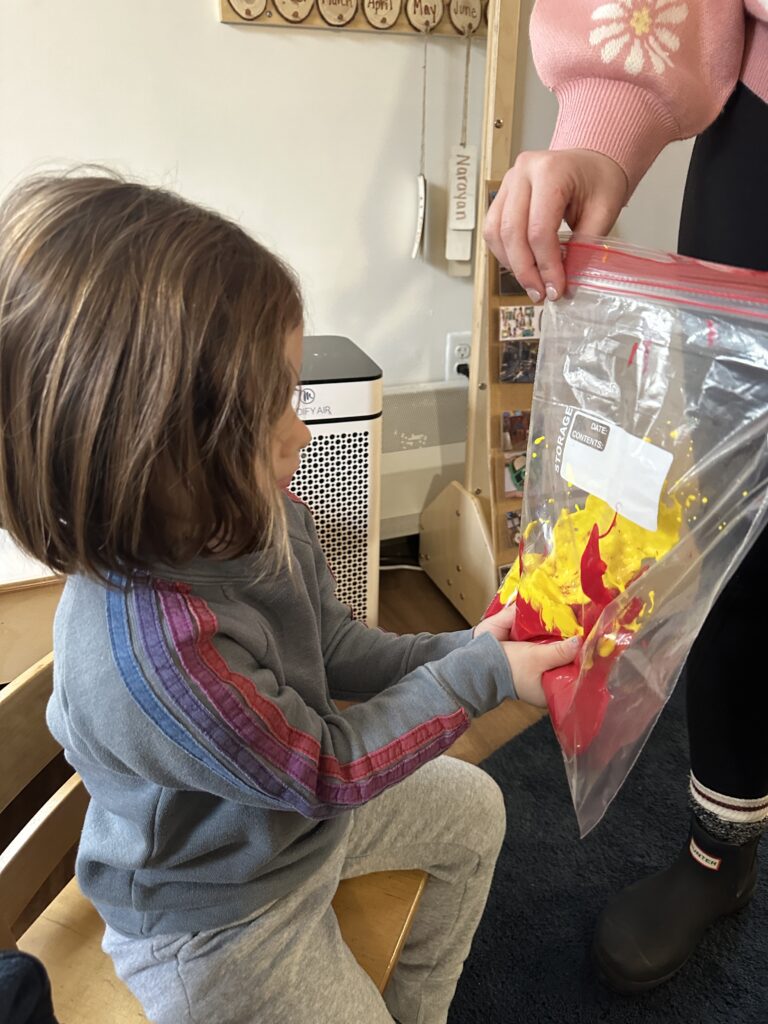 Classroom Jobs!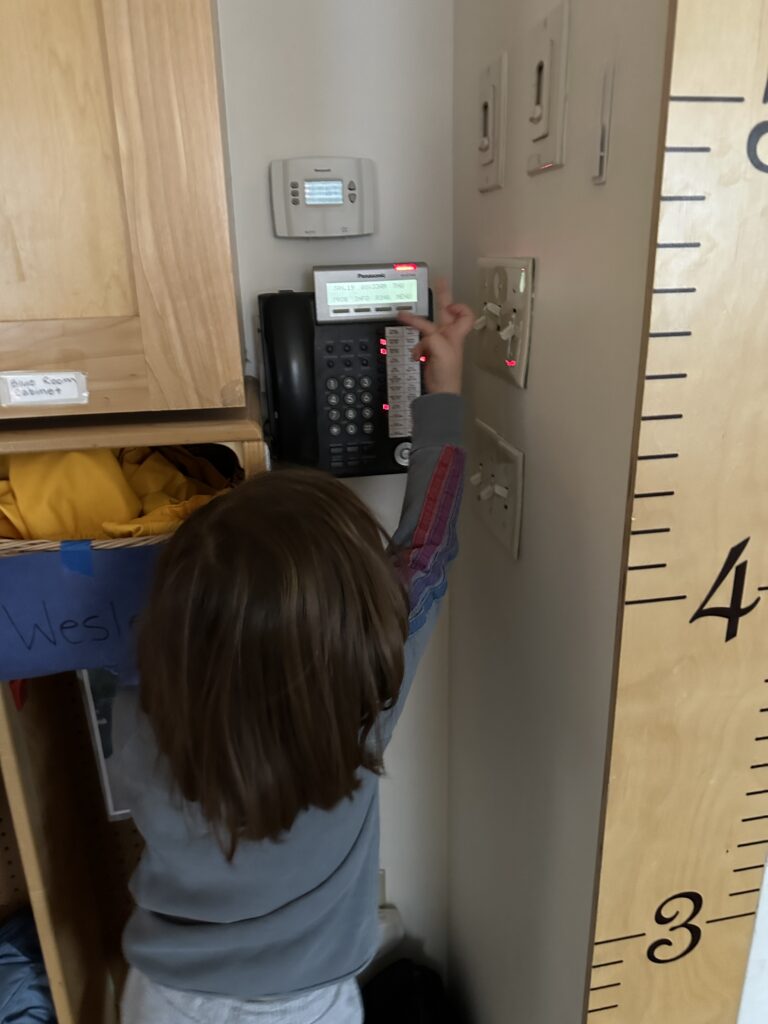 Jordan is our Electrician this week. Thank you, Jordan! Jack L. is our STAR Helper. This morning he picked the pretzel breath! To do the pretzel breath, cross your legs and arms and breath in through your nose. Thank you, Jack!
Classroom Explorations
Color Investigation: Orange!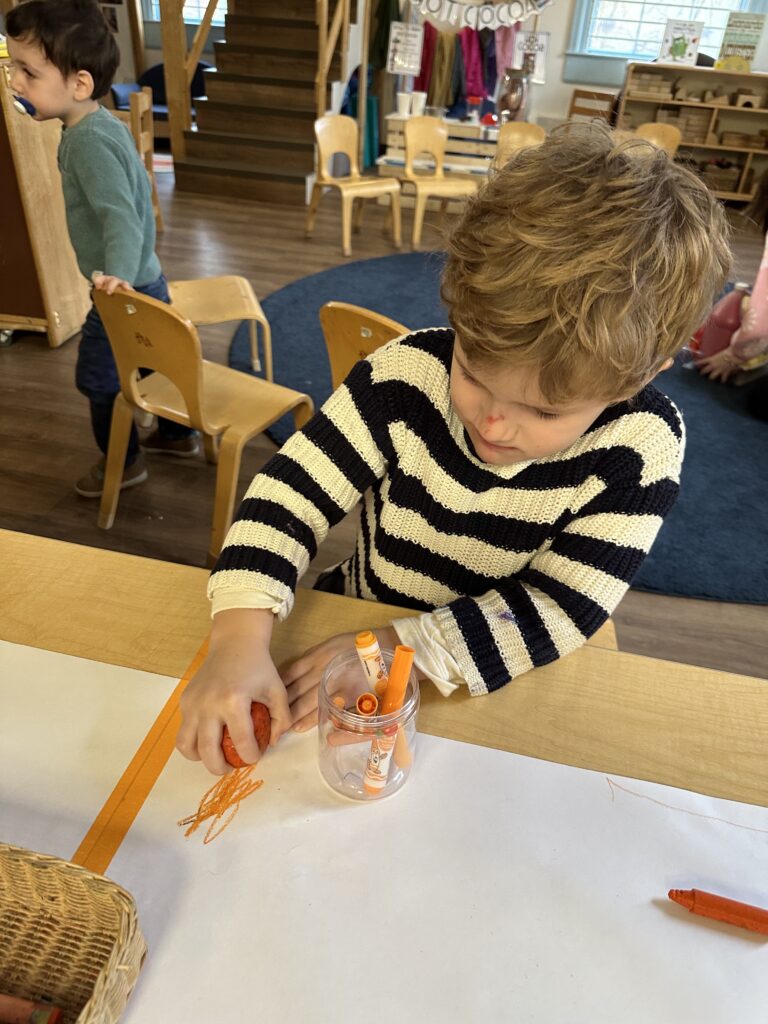 Studio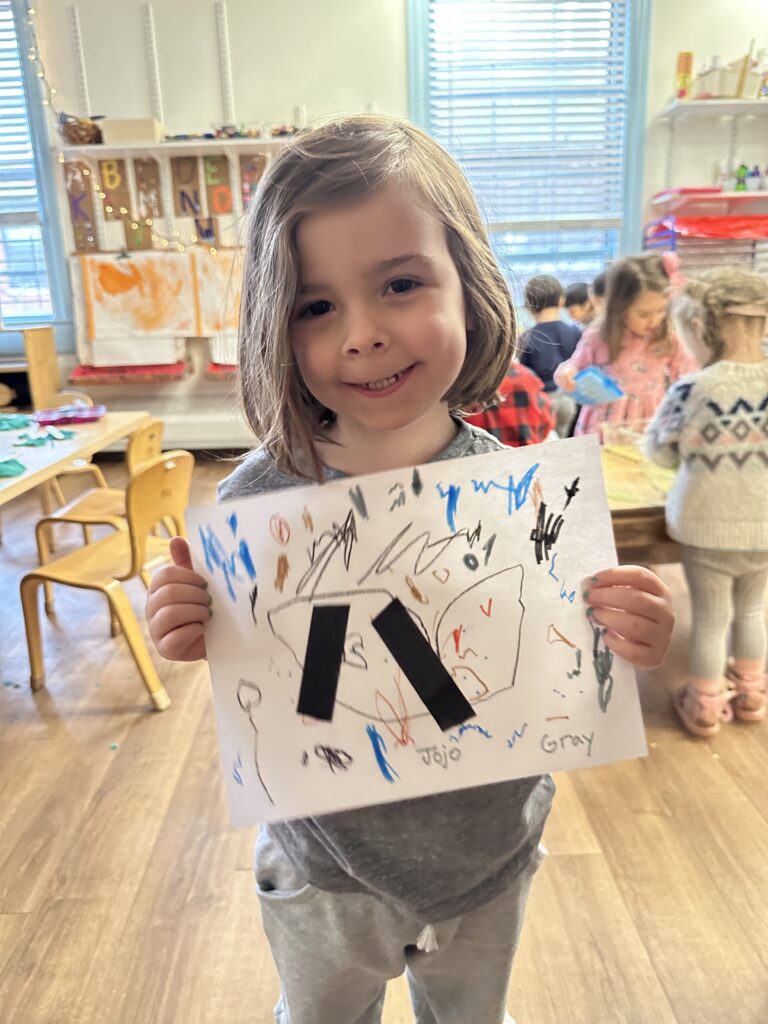 Blocks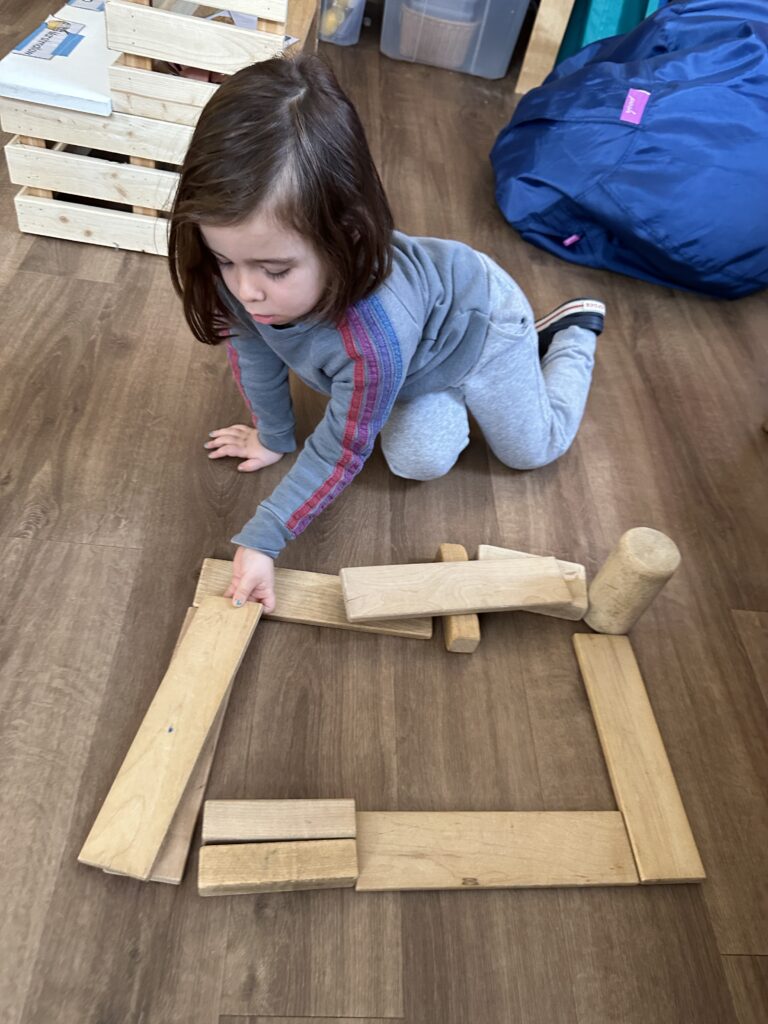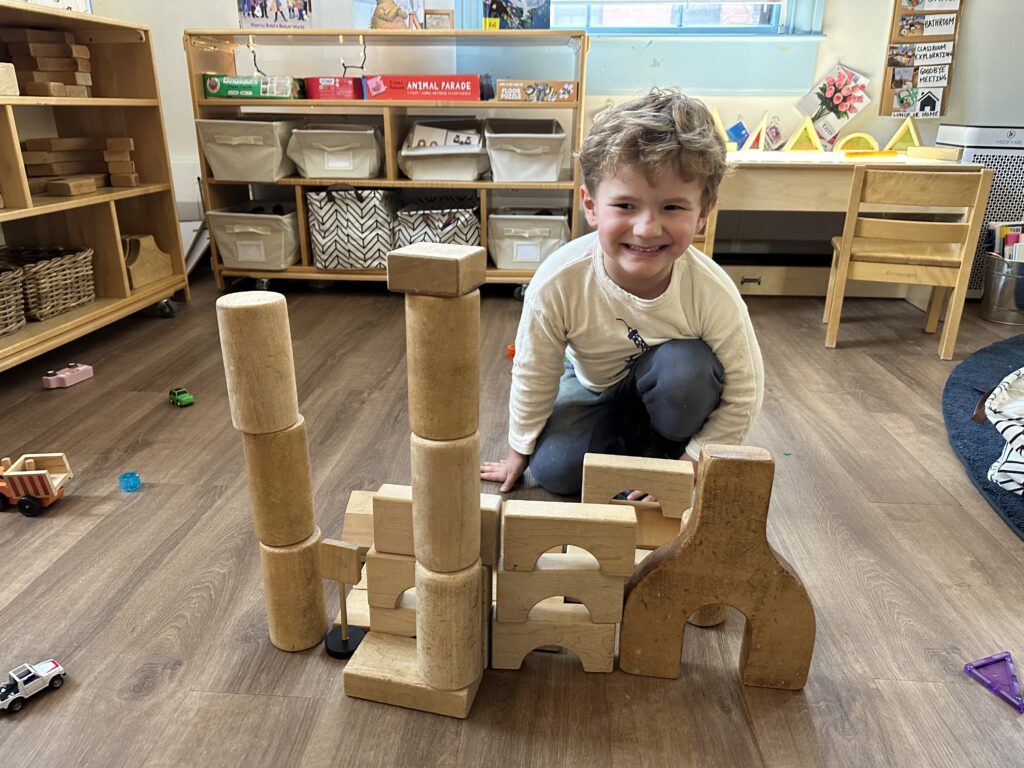 Sand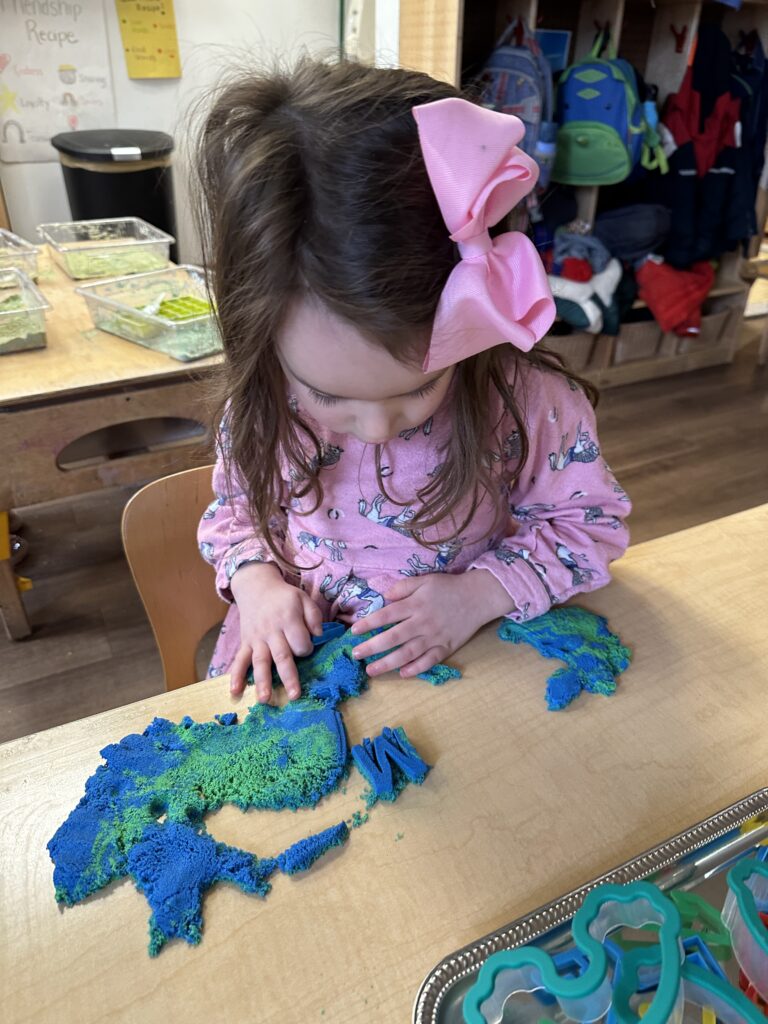 See you tomorrow!