We hope everyone enjoyed all the family time, travels, and celebrations over Winter Break! We are so glad to be reunited in the Blue Room! Today friends were invited to decorate a letter for our Blue Room alphabet, we played with foam soap and letters in our sensory bins, played at our new hot chocolate stand, and worked together on magnatile structures. We had a New Year-themed yoga class with Tara Rachel, and the rain held off for us to play on the back playground.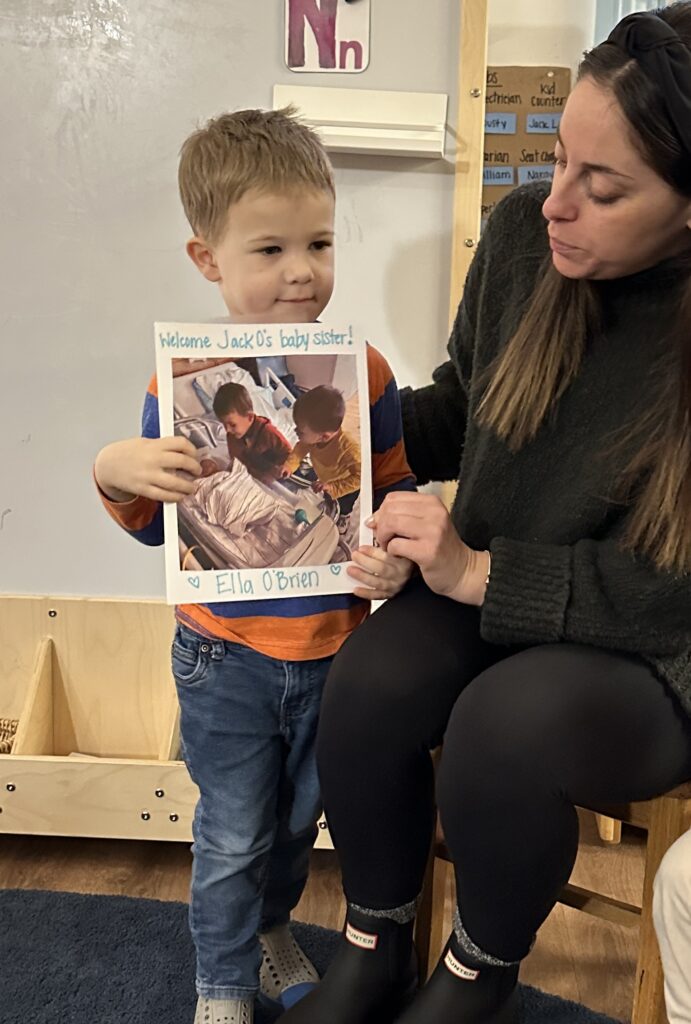 Yesterday, Jack O shared the exciting news of the arrival of his new baby sister, Ella, during Morning Meeting! Congratulations, O'Briens!
Classroom Jobs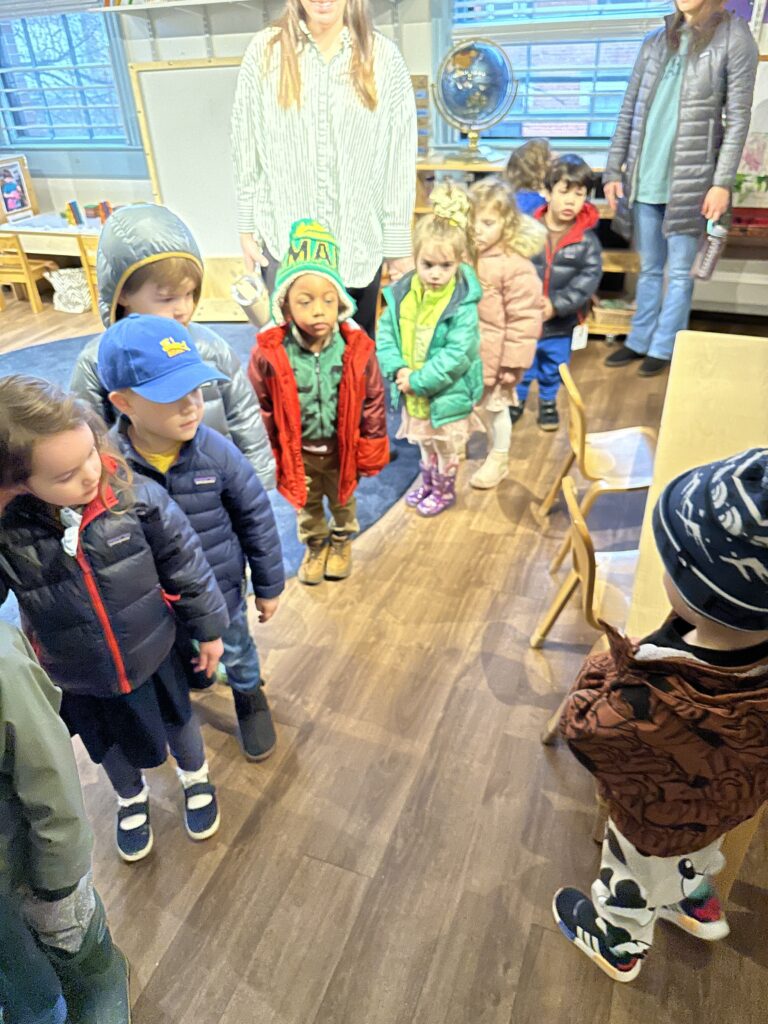 Jack L. is our Kid Counter, Jordan is our Line Leader, and Aria is our Schedule Helper!
Classroom Explorations
Blue Room Alphabet: Friends are invited to decorate a letter of their choosing with a material of their choosing! (Some photos are from yesterday since the blog was down!)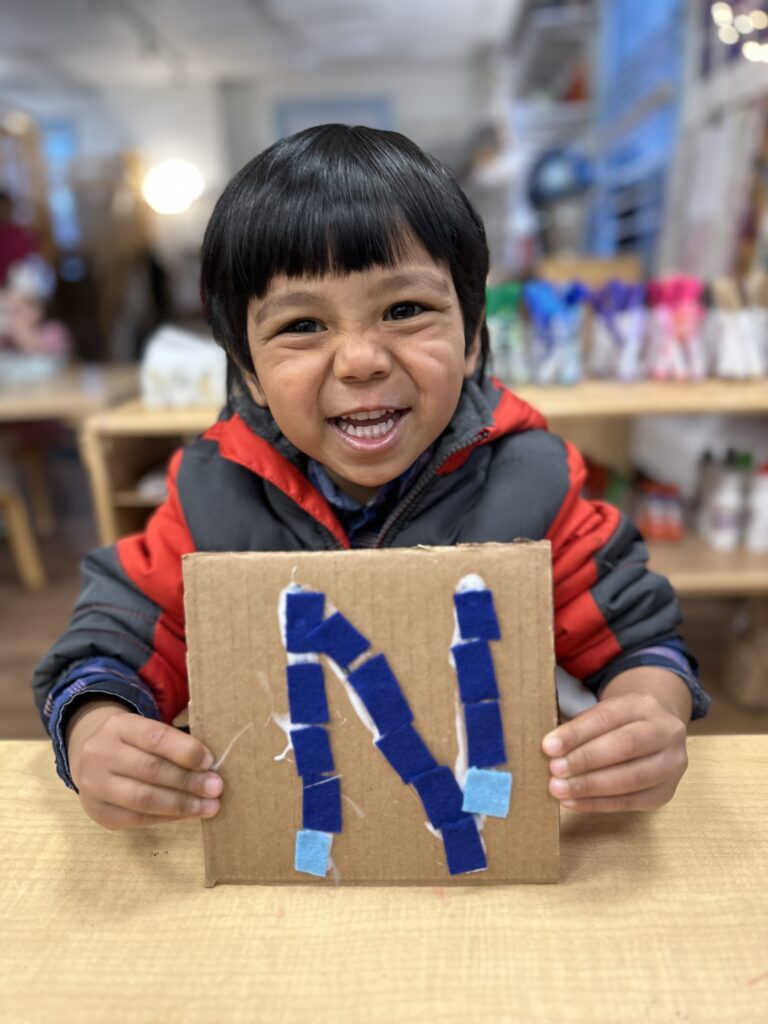 Around the Classroom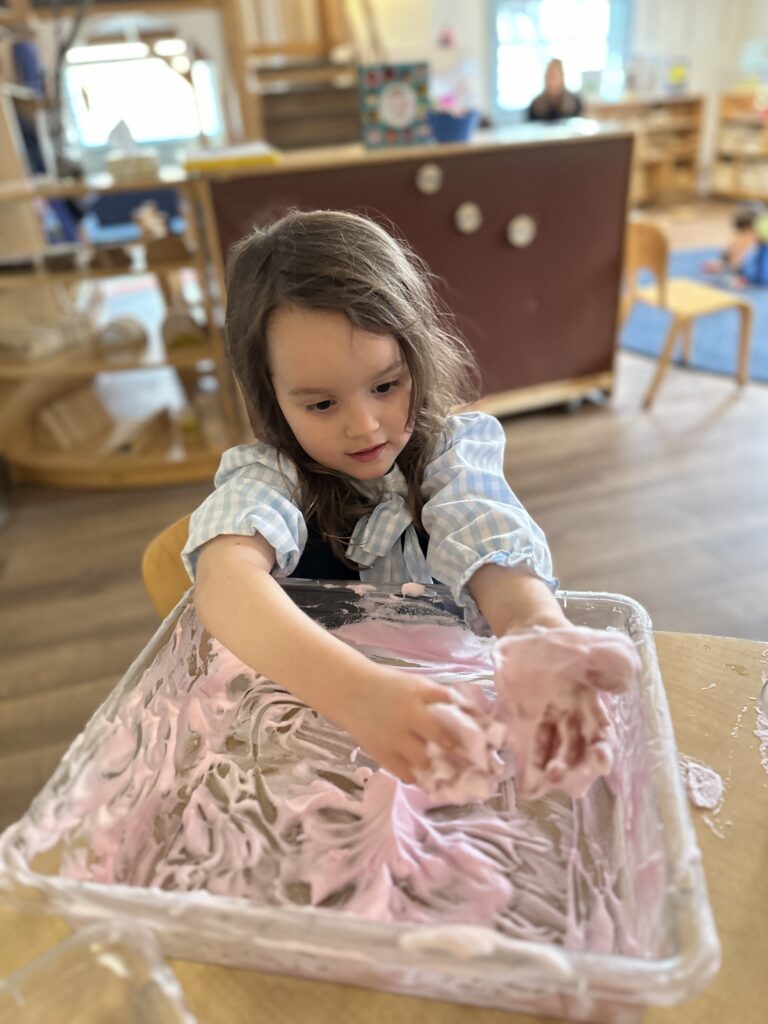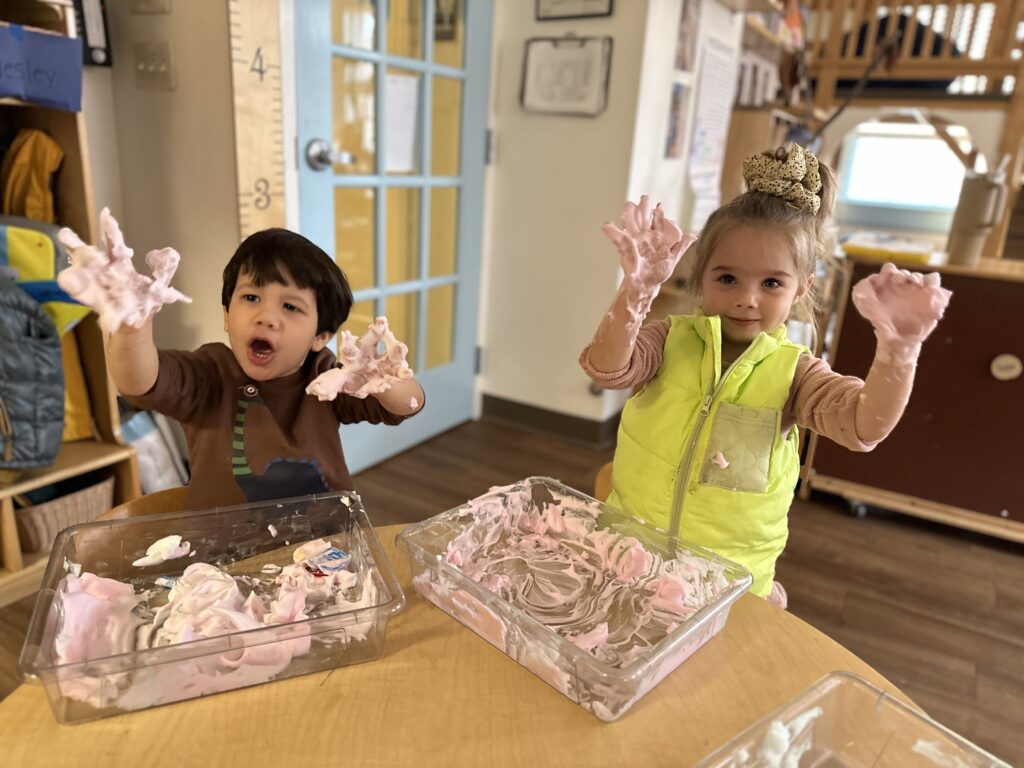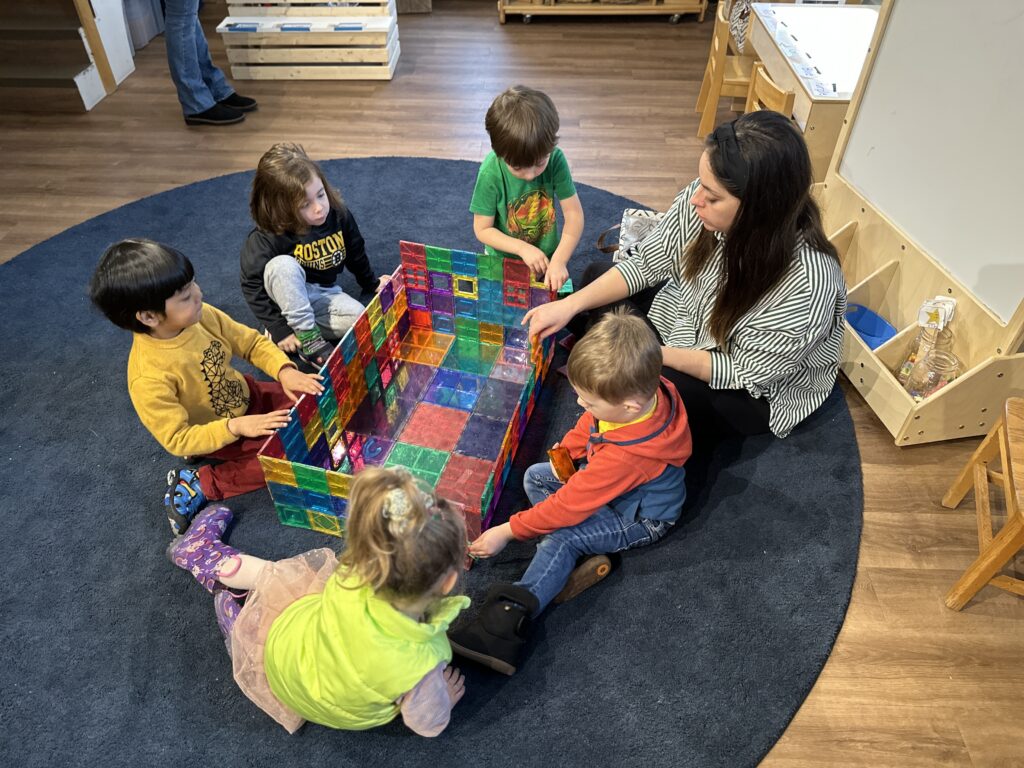 Ms. Lauren brought back these cool Star Wars droid bottles all the way from Disney for us to play with! Thanks, Ms. Lauren!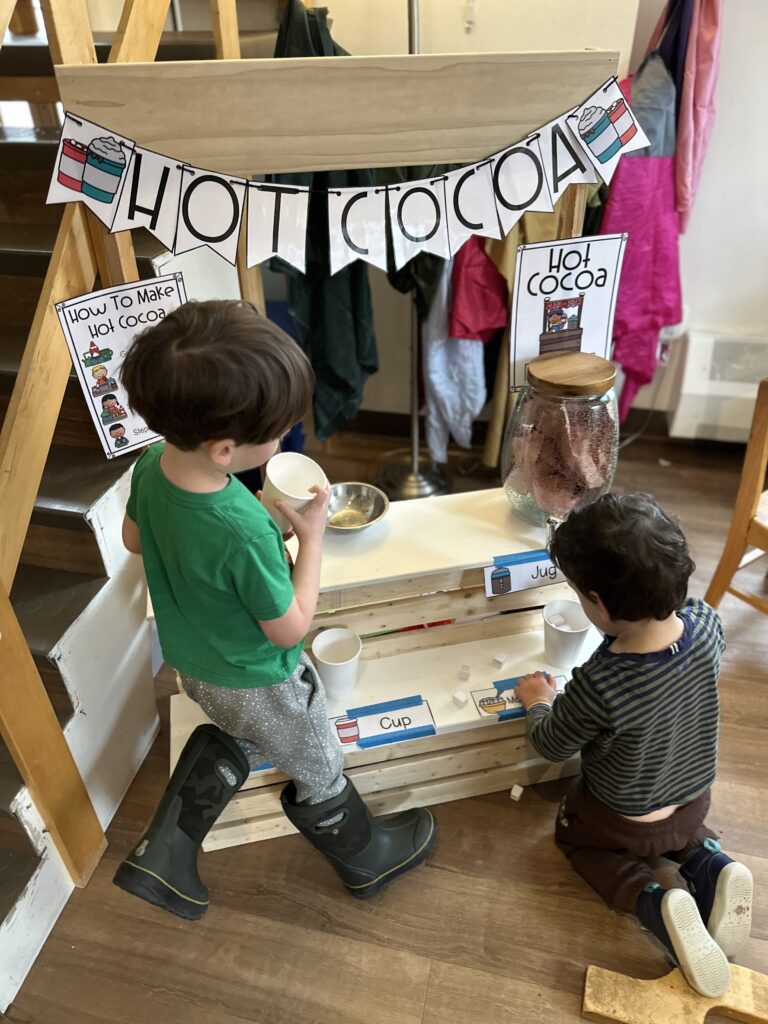 See you tomorrow!